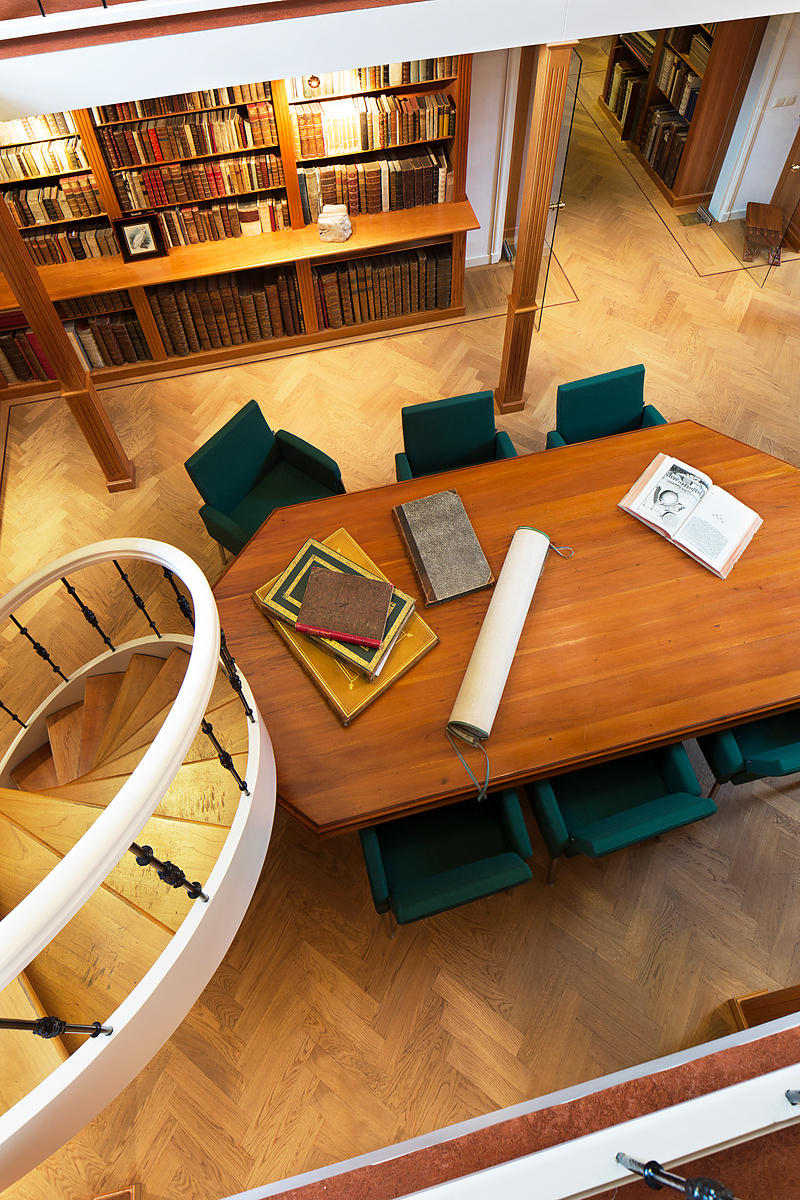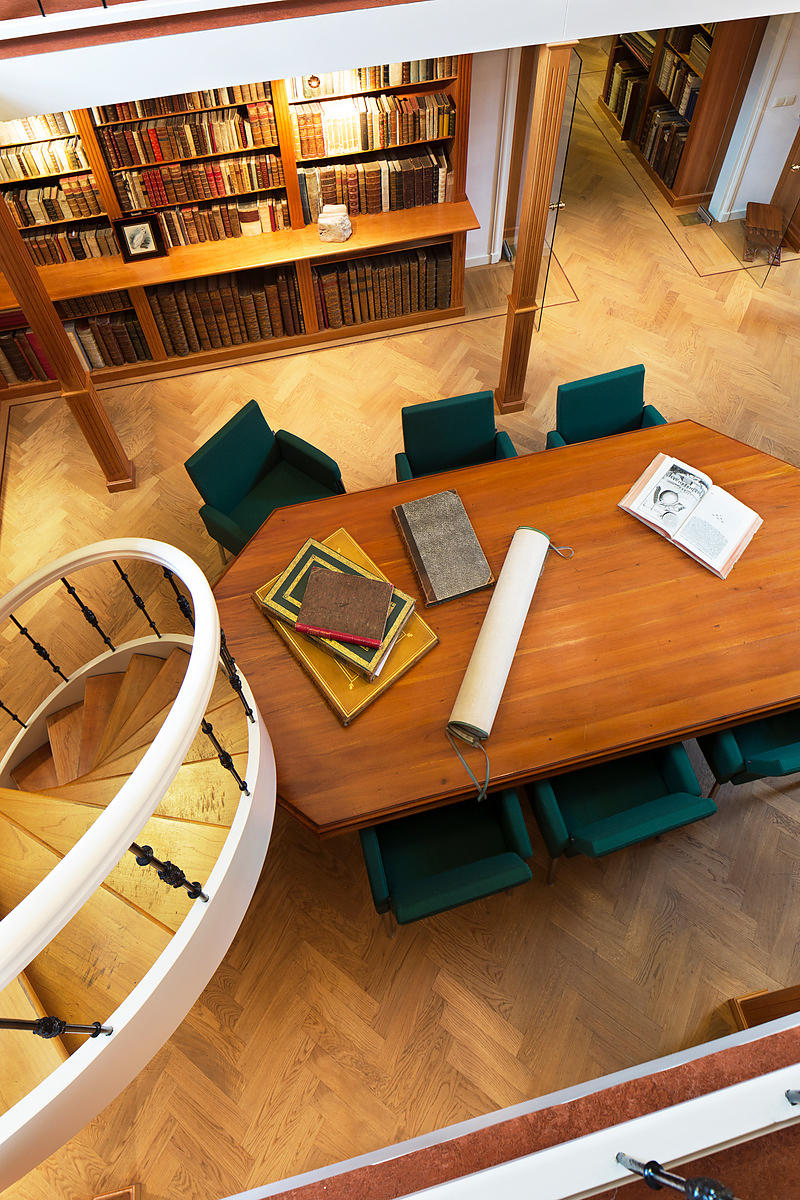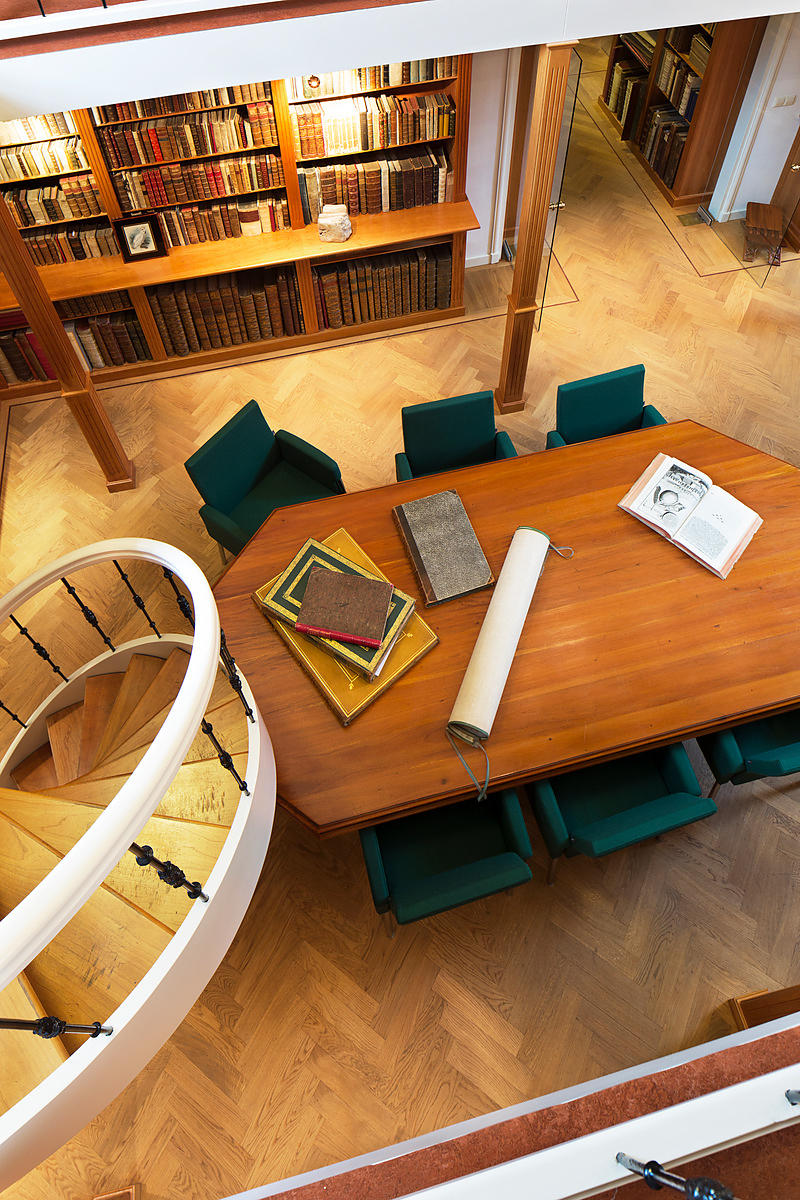 BODEL NIJENHUIS, Johannes Tiberius.
[Autograph letter to Abraham Hendrik Verster van Wulverhorst].
Leiden, [17] August 1839. Autograph letter, signed. 4to (23,5 x 19,5 cm) with and 8vo leaf inserted (21 x 13 cm). Letter with the address and two red postal ink stamps dated Leiden, 17 and 18 August [1839]. With a loosely inserted leaf dated from Leiden, 21 August 1839, also from Bodel Nijenhuis. 1 leaf (23.5 x 39 cm), folded as a letter, with additional leaf (20.8 x 13 cm).
€ 800
An autograph letter from Johannes Tiberius Bodel Nijenhuis (1797-1872), the well-known publisher (publishing house Luchtmans, later Brill) and map collector, living in Leiden, addressed to Abraham Hendrik Verster van Wulverhorst (1797-1882) in Noordwijk Binnen, a forester in the Dutch province of Zuid-Holland (he was "Inspecteur der Opperhoutvesterij"). Bodel Nijenhuiss letter answers an inquiry from Verster about the existing literature on the history of hunting rights in the Netherlands. At that time Verster was writing a book on the subject, published in the next year: Geschiedkundige aanteekeningen over het jagtwezen, sedert de vroegste tijden (Amsterdam, L. van der Vinne, 1840). In this book he gives a short survey of the history of hunting before dealing extensively with the hunting regulations in the Netherlands. Several of the engraved plates depict medieval hunting scenes and two depict animals. The book includes a short bibliography of works on forestry.
On both sides of the additional leaf, which Bodel Nijenhuis apparently sent to Verster a few days later, Bodel Nijenhuis gives the titles of additional relevant books on the subject.
In good condition.
Related Subjects: