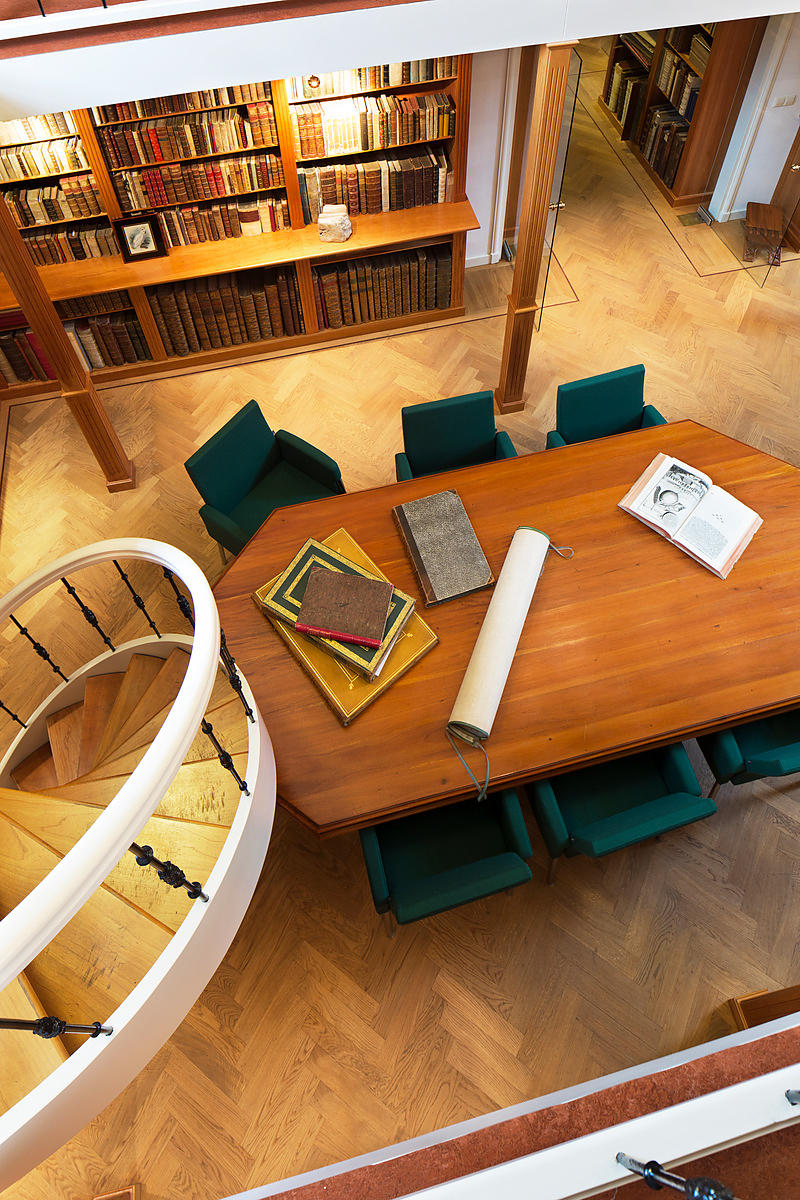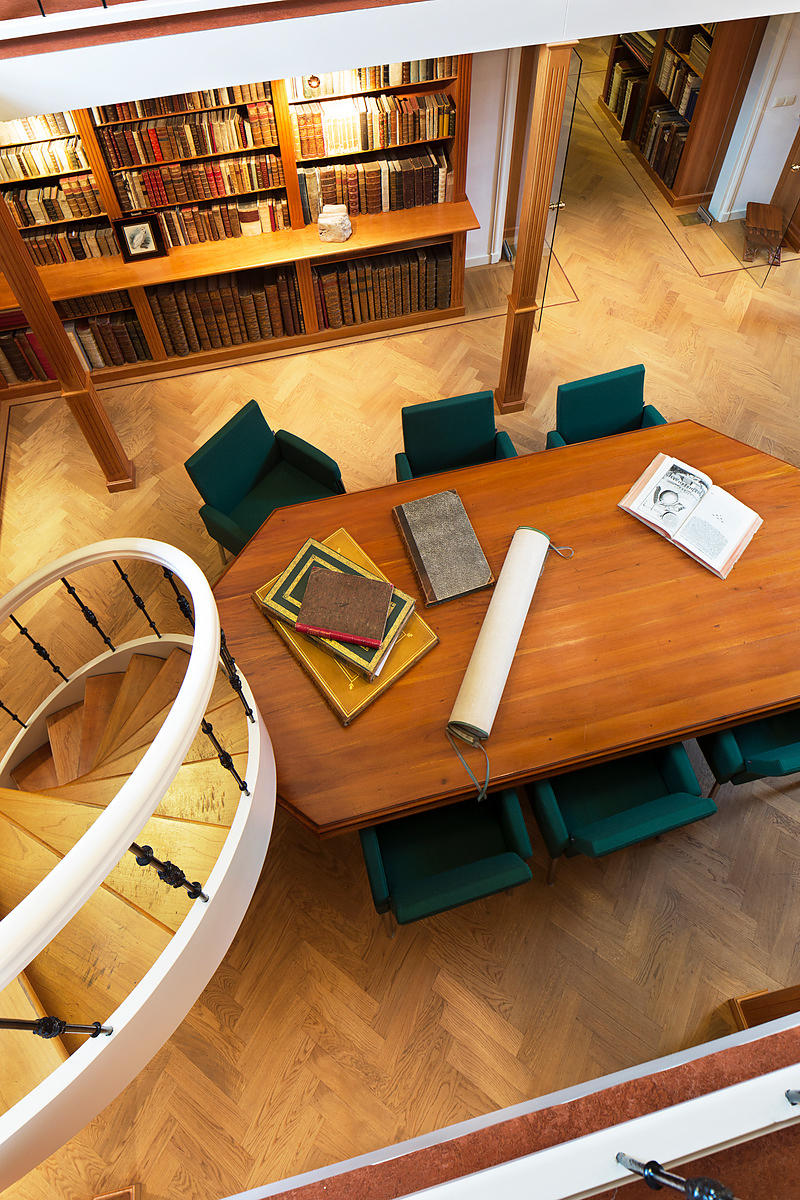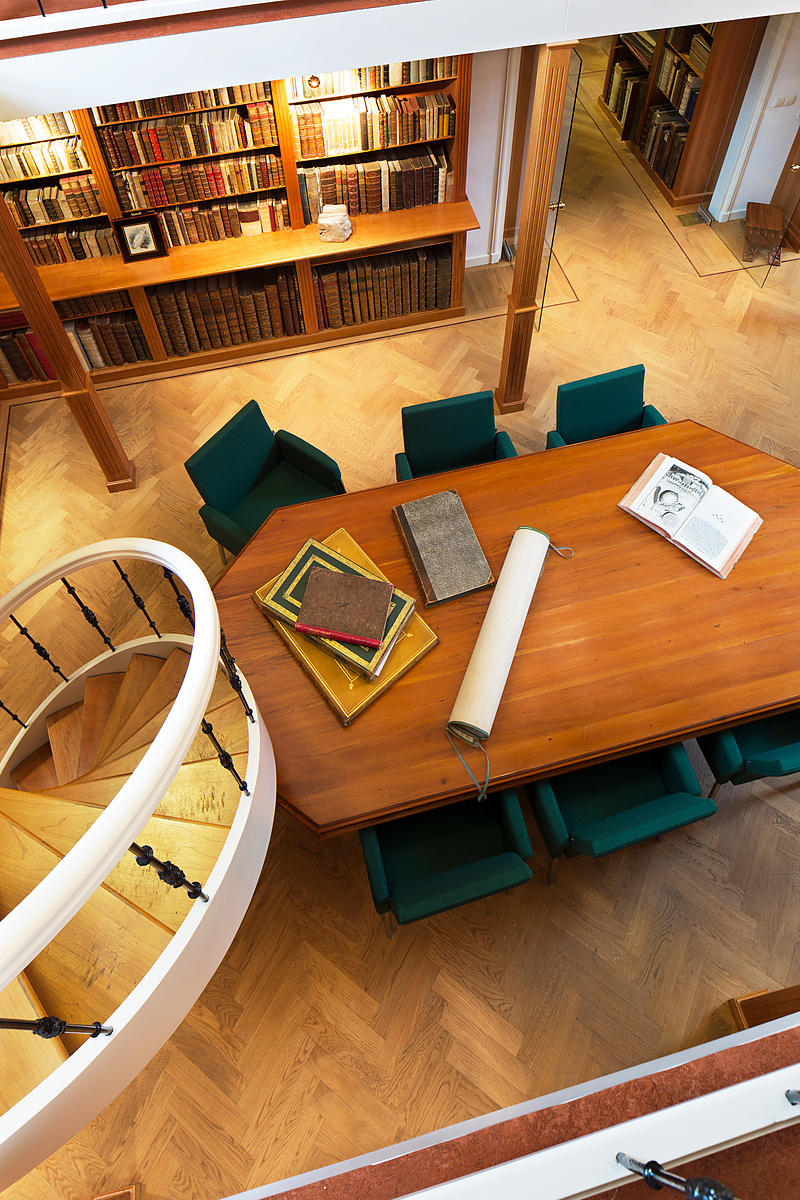 BOCTHOR, Ellious and A. Caussin de PERCEVAL.
Dictionnaire Français-Arabe.
Paris, Firmin Didot, 1828-1829. 2 volumnes. Large 4to. Near-contemporary sprinkled gold-tooled tanned sheepskin.
€ 8,500
First edition, edited by Caussin de Percival, of one of the first complete French-Arabic dictionaries. This dictionary of Egyptian Arabic was compiled by the Coptic Egyptian Ellious Bocthor, a native speaker, and extended with material collected by Caussin de Perceval during the latter's travels in Syria.
Bocthor (1784-1821) travelled to France after serving as an interpreter in the Army of the Orient led by Napoleon Bonaparte. A highly talented linguist, Bocthor became professor of Vulgar Arabic at the École des Langues Orientales in Paris. As a native speaker he attacked the then common practice of teaching Arabic as a "dead language" (Coller). His early death disrupted the publication of the grand dictionary he had been working on for 15 years. Luckily, the manuscript was bought by the marquis of Clermont-Tonnere, who ordered Bocthor's successor at the École, Caussin de Perceval (1795-1871), to complete the dictionary.
Some foxing throughout, otherwise an excellent copy. From the library of the Ducs de Luynes at the Château de Dampierre.
Coller, Arab France, pp. 99-120; Fück 151; Vater & Jülg 457; cf. Gay 384 (1864 third ed.).
Related Subjects: