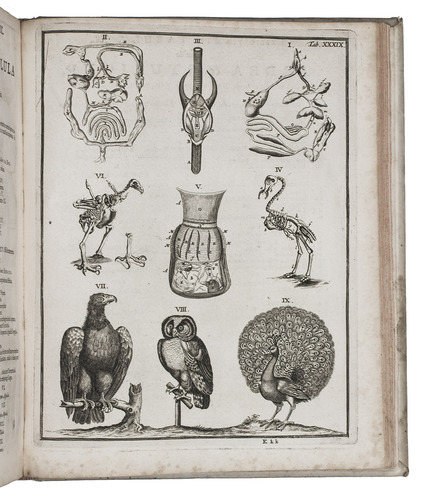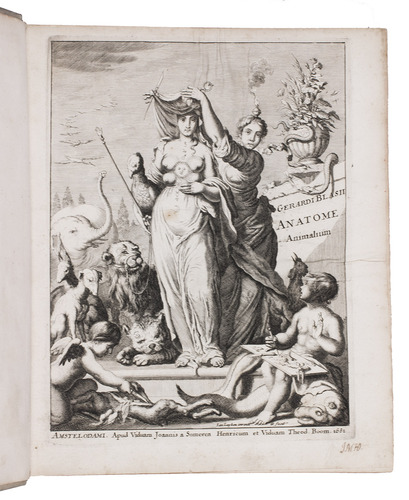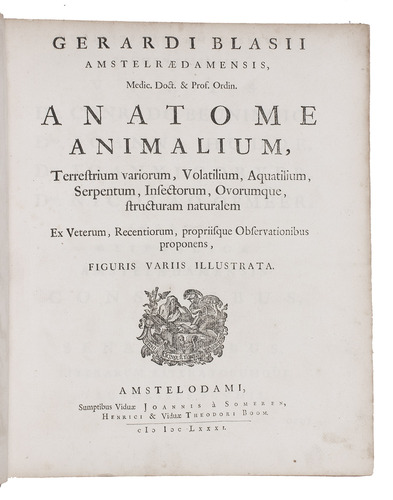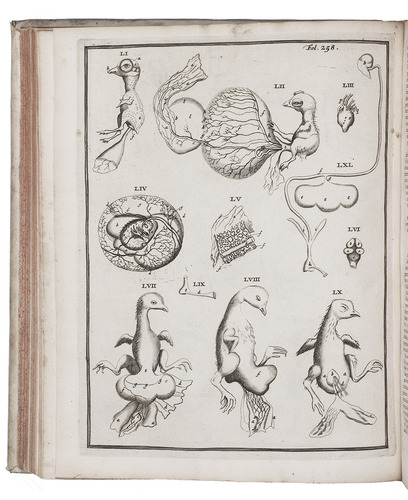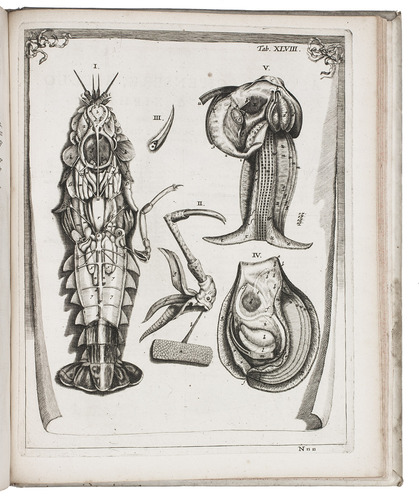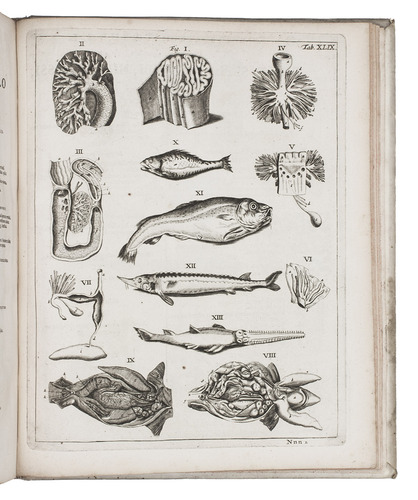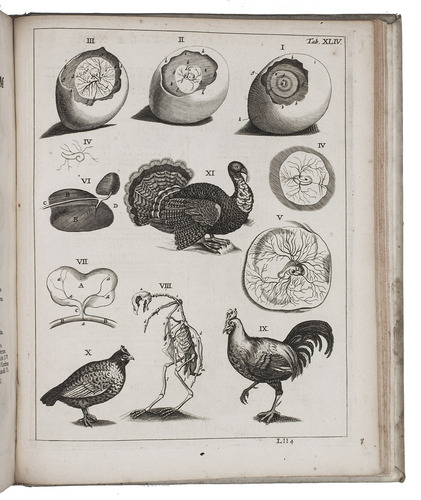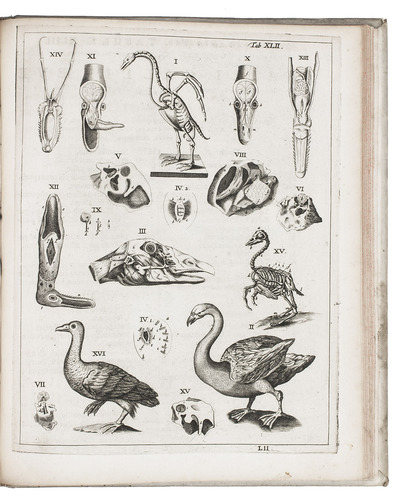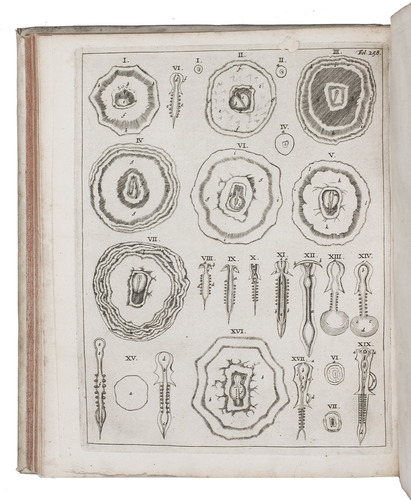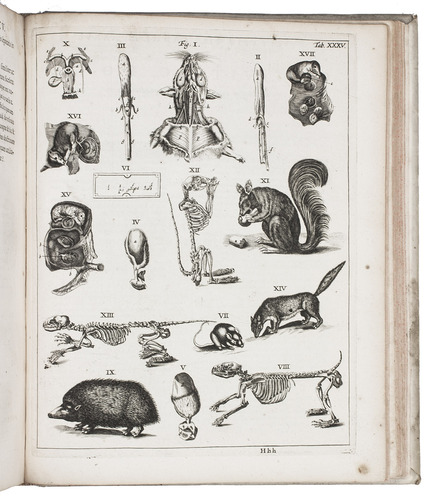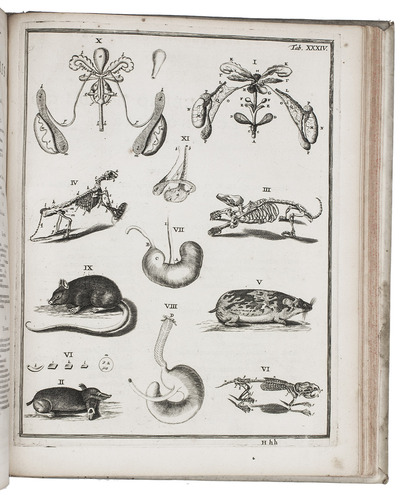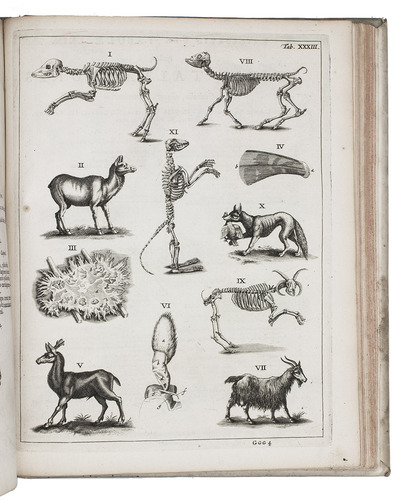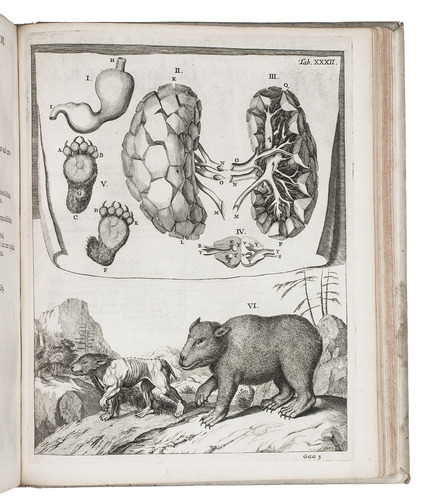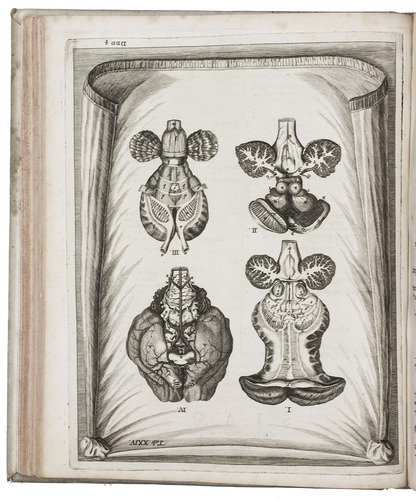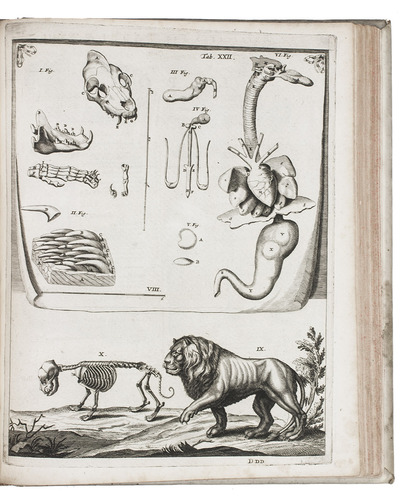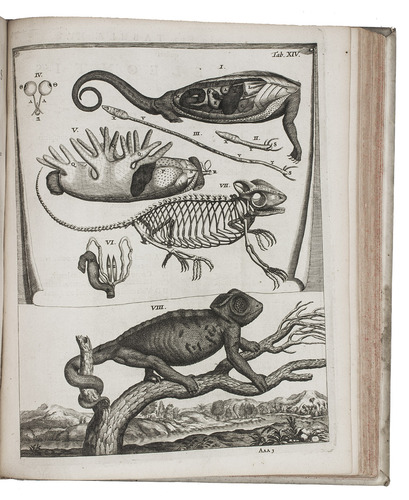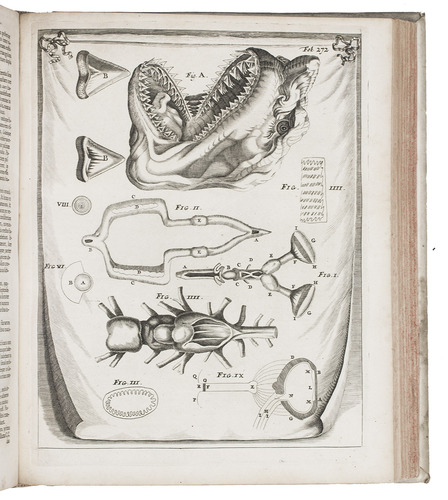 BLASIUS, Gerard.
Anatome animalium, terrestrium variorum, volatilium, aquatilium, serpentum, insectorum, ovorumque, structuram naturalem ex veterum, recentiorum, propriisque observationibus proponens, figuris variis illustrata.
Amsterdam, J. van Someren, 1681. 4to. With engraved frontispiece by Jan Luyken, and 60 numbered and 5 unnumbered engraved plates. Contemporary vellum. [8], 496 pp.
€ 1,250
"The first general systematic treatise on comparative anatomy" (Garrison & Morton) and a "well known and important early treatise" (Wood). Gerard Blasius (or Blaes; ca. 1625-1692) combined some of his earlier writings as well as those by other scientists into the present work. The section on the anatomy of the dog is especially important. The engraved plates depict animals and parts of animals and are accompanied by an explanation (plates 39-47 depicting birds).
Engraved ex-libris "Biblioth: Wagneriana" on verso frontispiece, ownership stamps "Whitman", on inside front cover and endleaf; some browning and foxing, plates XXVII, LIII bound in upside down. Good copy with plates in fresh impression. Garrison & Morton 296; Krivatsy 1339; Nissen, ZBI 381; Wellcome II, p. 179; Wood, p. 243.
Related Subjects: