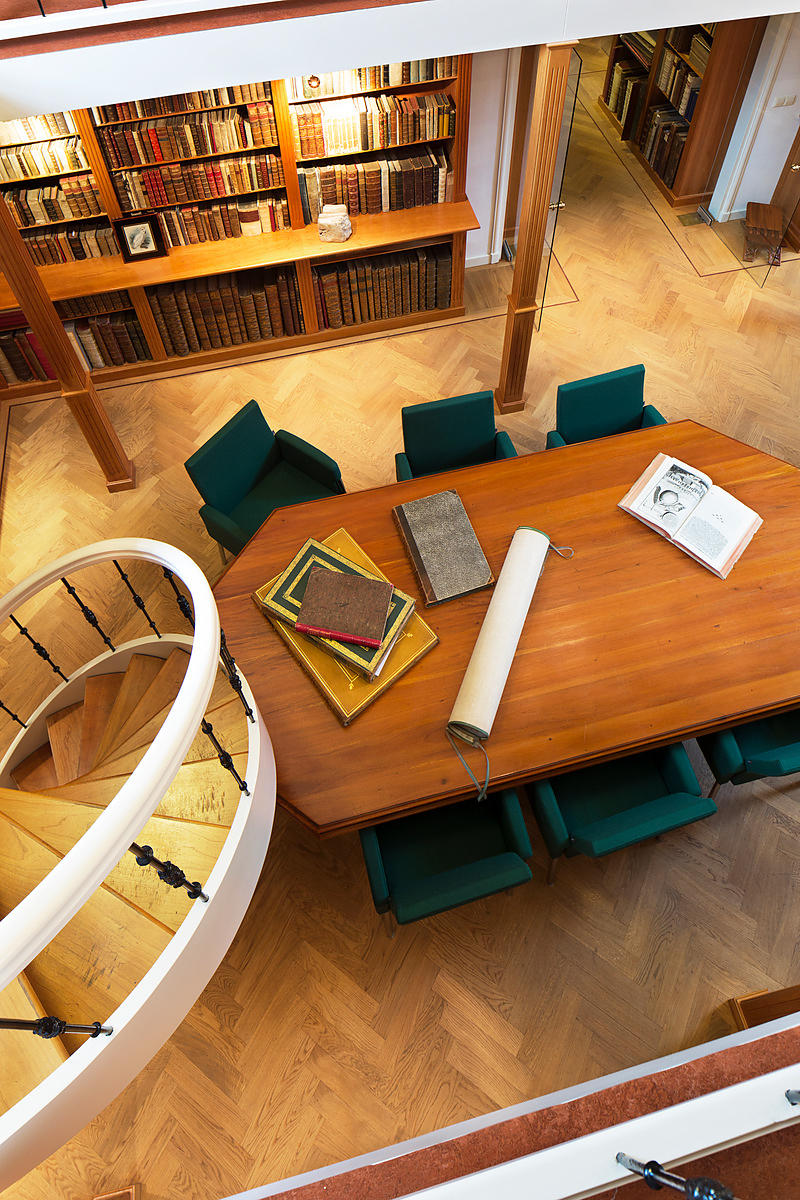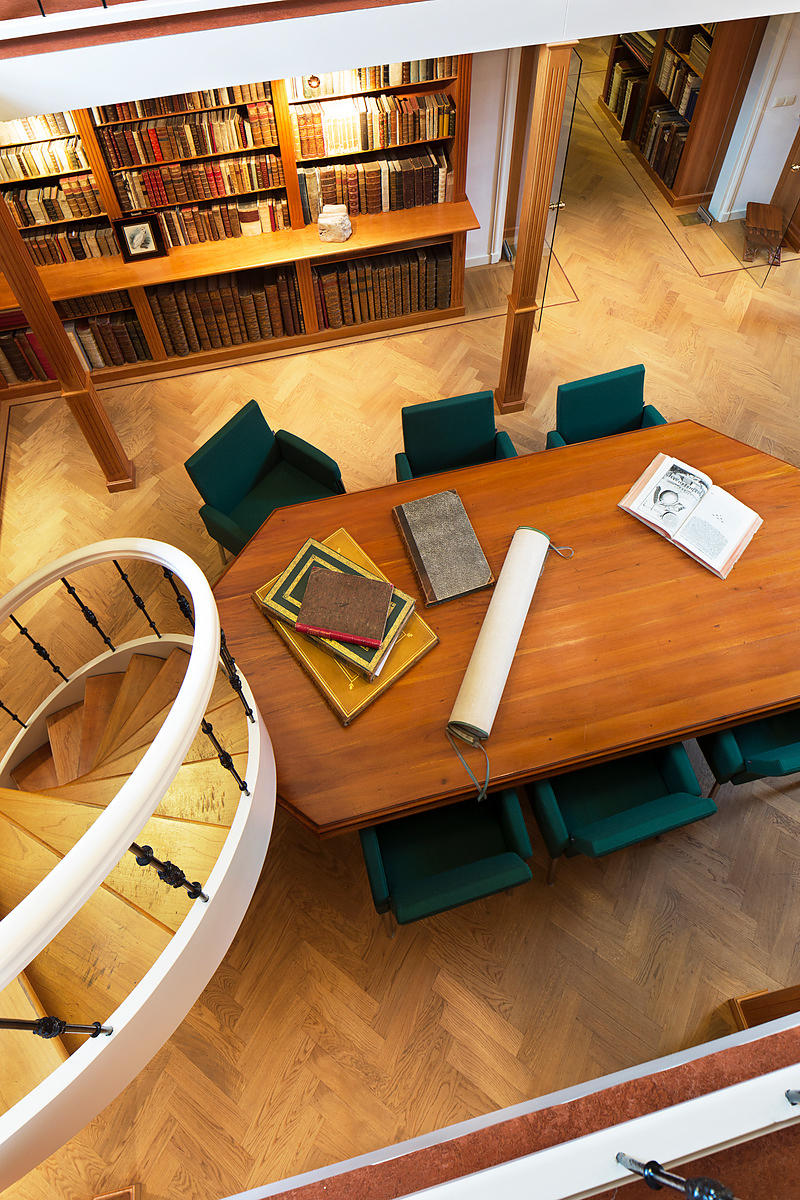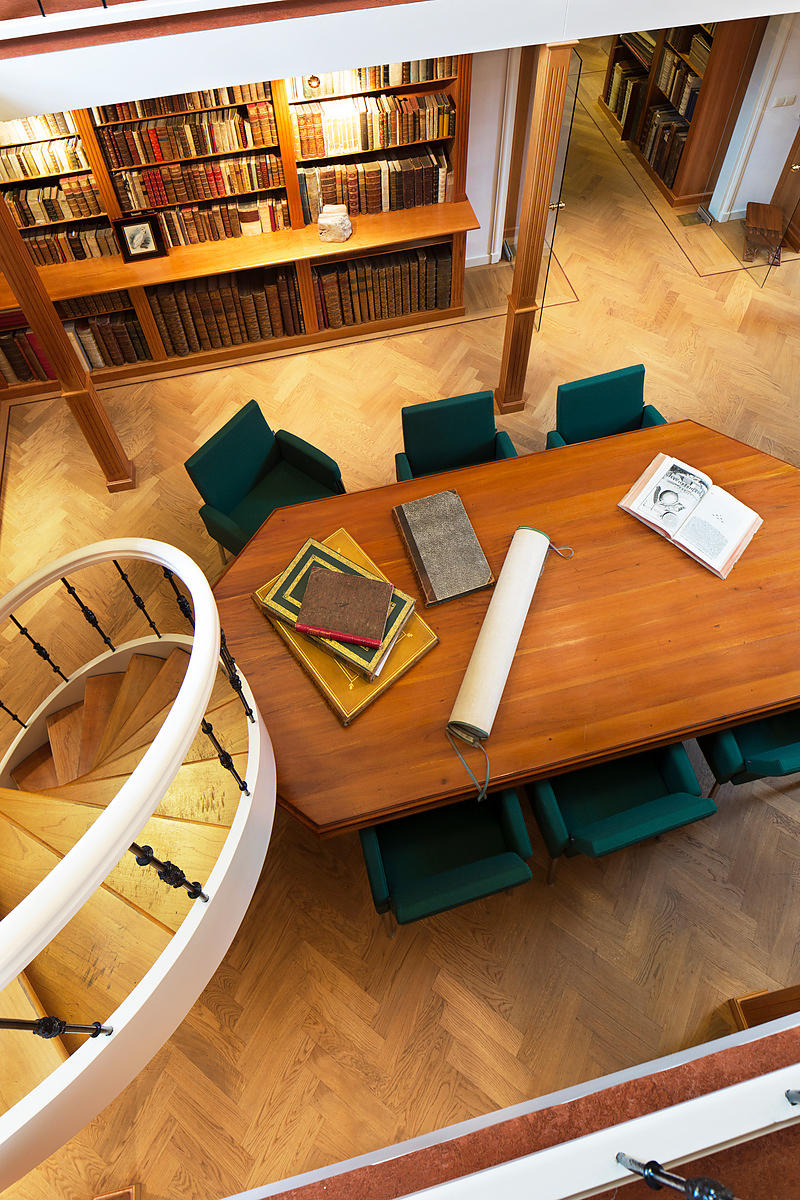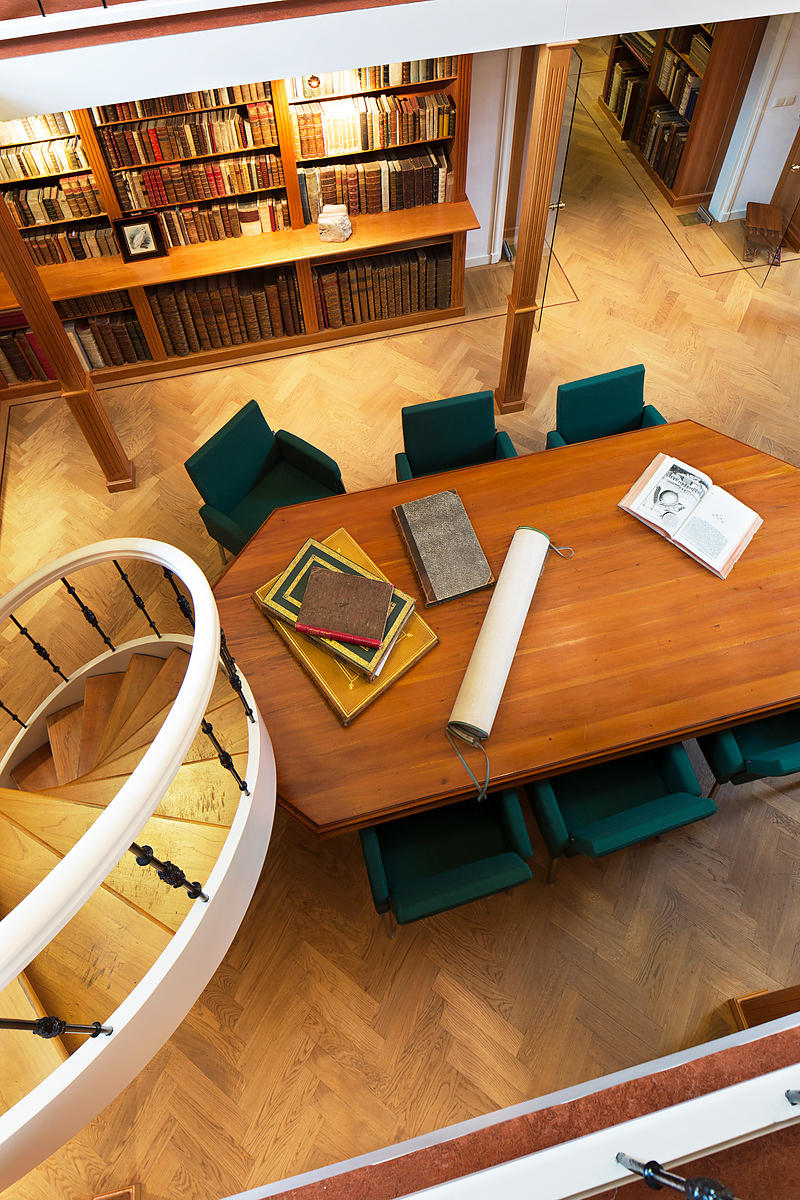 BLAEU, Joan.
Nova et accuratissima totius terrarum orbis tabula.
[Amsterdam, Joan Blaeu, ca. 1657/64].
With: BLAEU, Willem Jansz.
(2) Europa recens descripta.
(3) Asia noviter delineata.
(4) Africa nova descriptio.
(5) Americae nova tabula.
[Amsterdam, Joan Blaeu, ca. 1642?].
Five large engraved maps (73 x 85 cm & 66 x 81 cm as framed; plate size 41 x 55 cm) showing the world, Europe, Asia, Africa and the Americas. Each continent map includes 19 insets relevant to the regions shown: 9 city views at the head and 10 pair of costume figures flanking the map. The map of the Americas also has an inset map of Greenland. All 5 maps hand-coloured (probably by a later hand). Each map in a passe-partout and framed, under glass, the 4 continent maps in a uniform style.
€ 45,000
Five large and beautifully decorated hand-coloured maps from the great cartographers Willem Jansz Blaeu (1571-1638) and his son Joan Blaeu (ca. 1599-1673): a map of the world in two hemispheres and four maps showing the continents, published at the height of the firm's fame. Joan Blaeu made the world map to serve as the first of the more than 600 maps in his crowning achievement, his Atlas major, but it probably made its first appearance in updated versions of his Theatrum orbis terrarum. Speaking of this world map Shirley writes: "As with all productions by the firm of Blaeu, the engraving and layout and elegance of decoration are all of the highest standard". The identity of the two men flanking the gods at the head of the map left and right has been debated, but they most likely represent Galileo and Ptolemy respectively. By placing the sun in the centre at the head of the map, Joan Blaeu supports Galileo and Copernicus's heliocentric universe rather than the geocentric universe of William Jansz Blaeu's teacher Tycho Brahe.
Willem Jansz Blaeu originally produced and published the four maps showing the continents in 1617, but he and after his death his son Joan continued to publish them in various states until a 1672 fire destroyed Joan Blaeu's new printing office. Several elements on the maps that were later revised - including a non-existent island southwest of Iceland that the Dutch dubbed "Frisland" - date this set before ca. 1642.
The maps of Europe and Asia each with a small tear repaired at the foot of the central fold, but otherwise in very good condition. Five beautifully decorated Blaeu maps (ca. 1642? & ca. 1657/64) showing the world and the continents, hand-coloured and framed. Burden 189 (ad 5); Koeman & Van der Krogt 0001:2B, 1000:2, 8000:2, 8600:2, 9000:2 (ads 1-5); Schilder, MCN IV, 34.5, 35.4, 36.4, 37.5 & VI, 26.3, 12.2, 11.2, 16.3 (ads 2-4); Shirley 428 (ad 1).
Related Subjects: