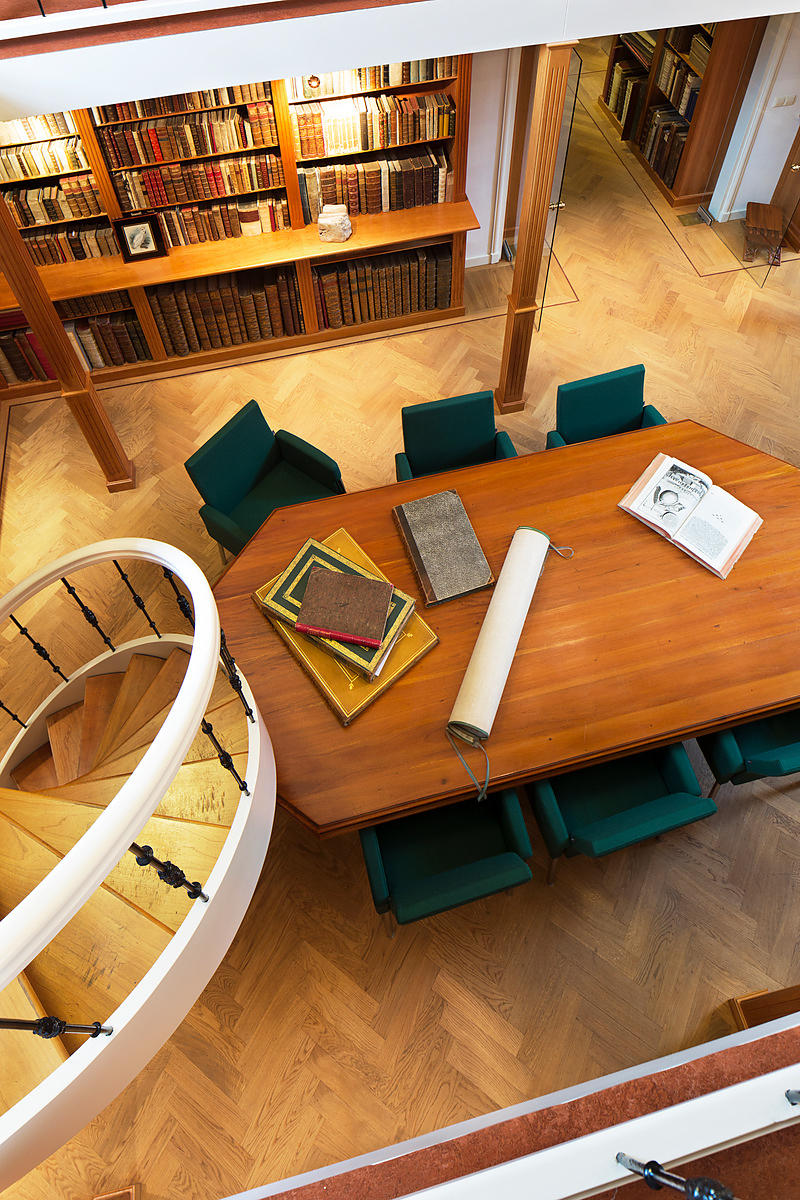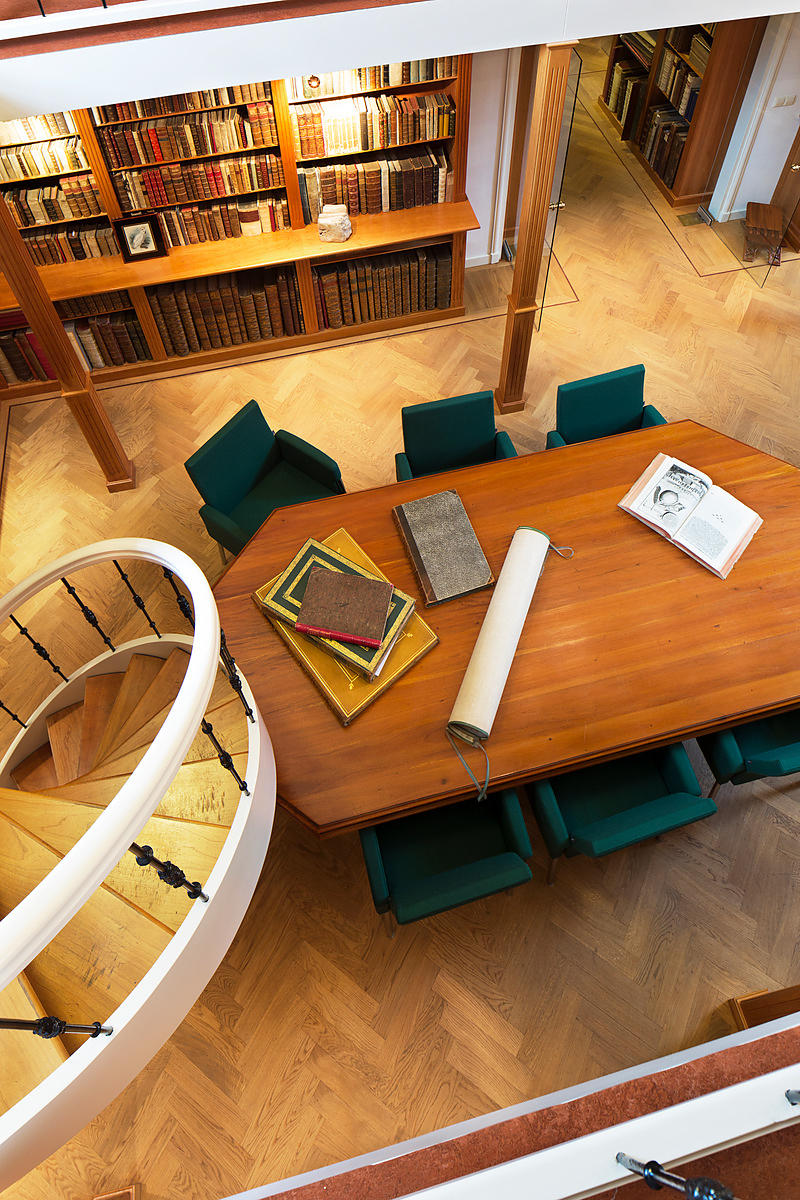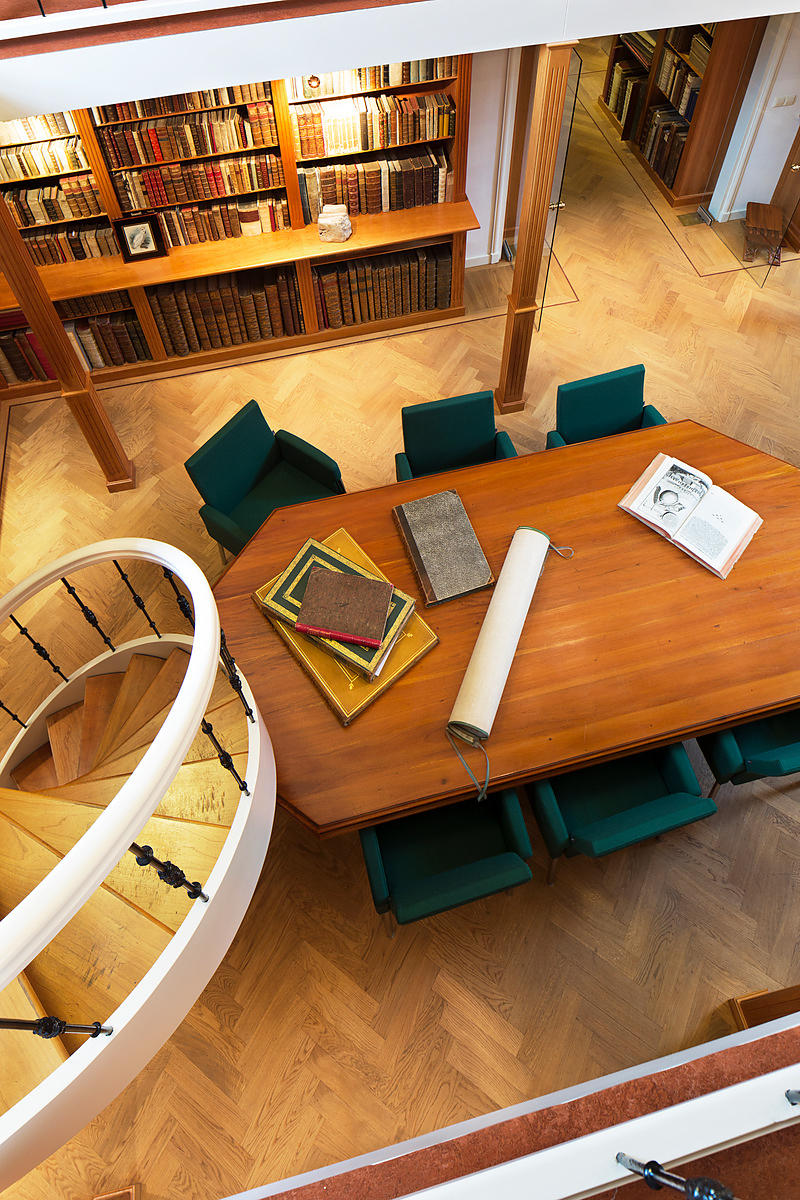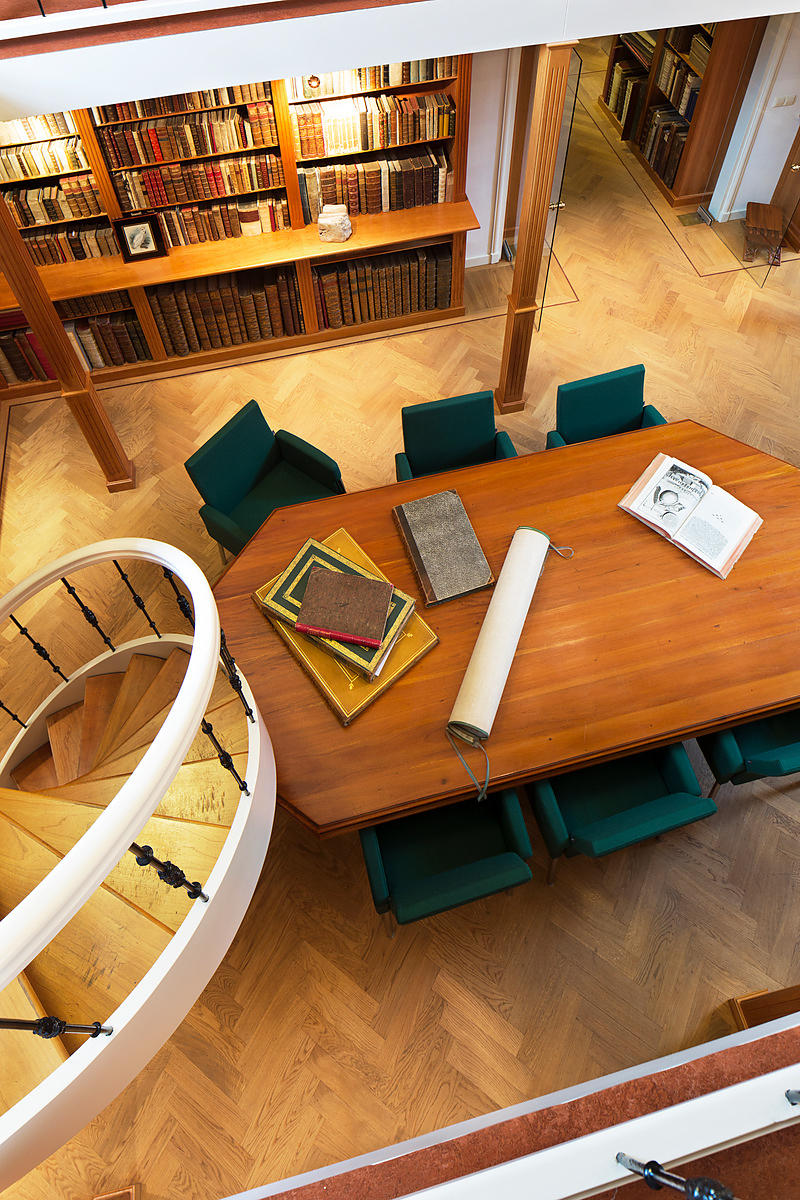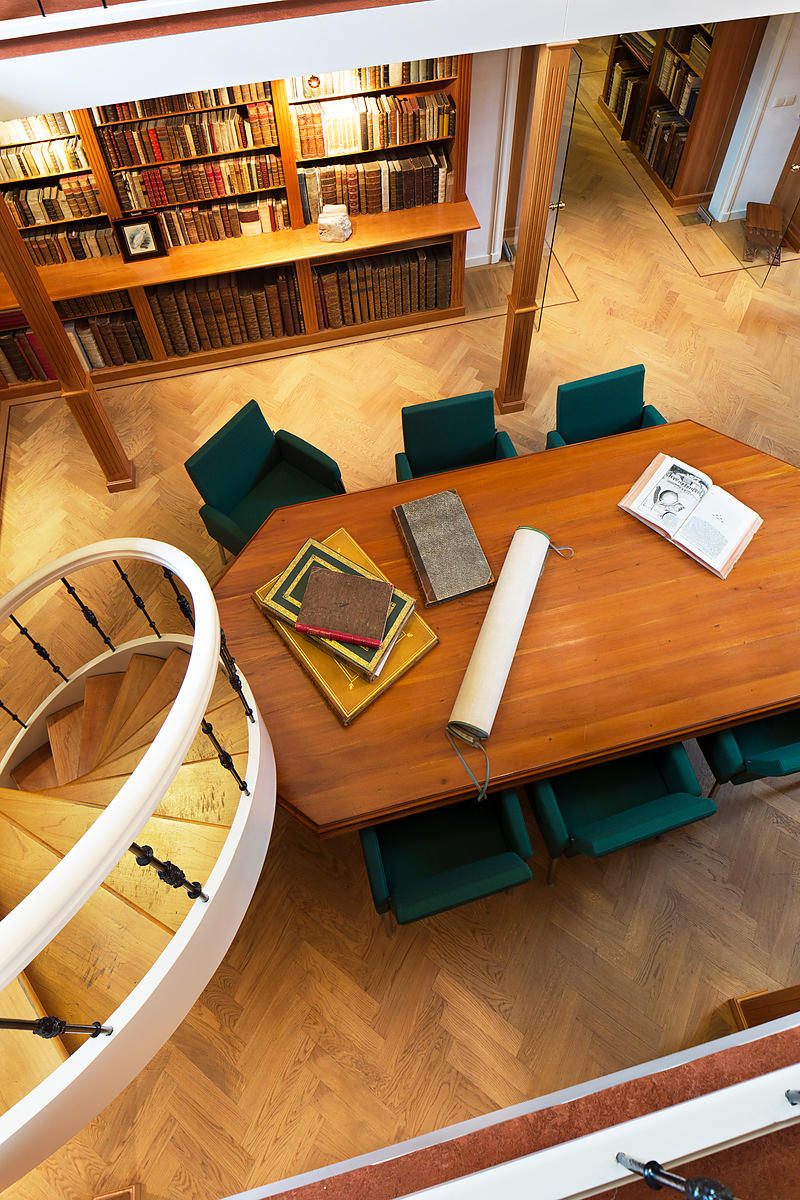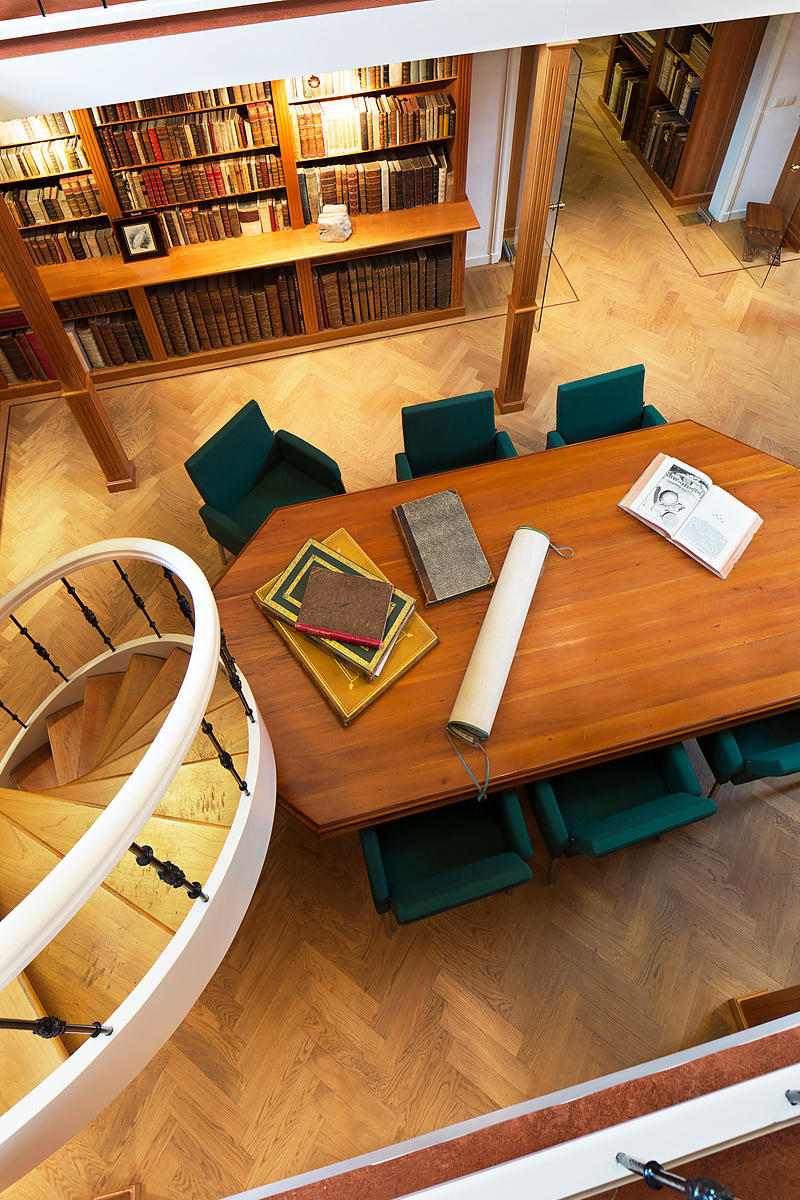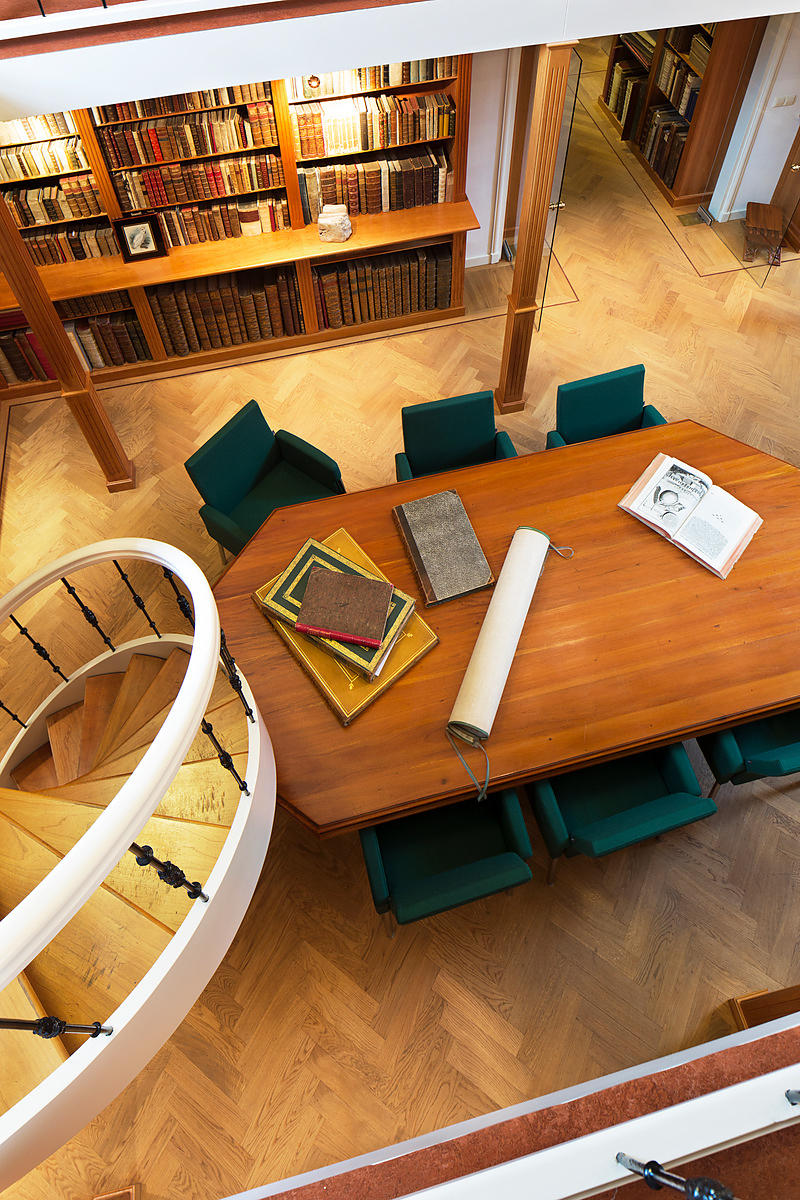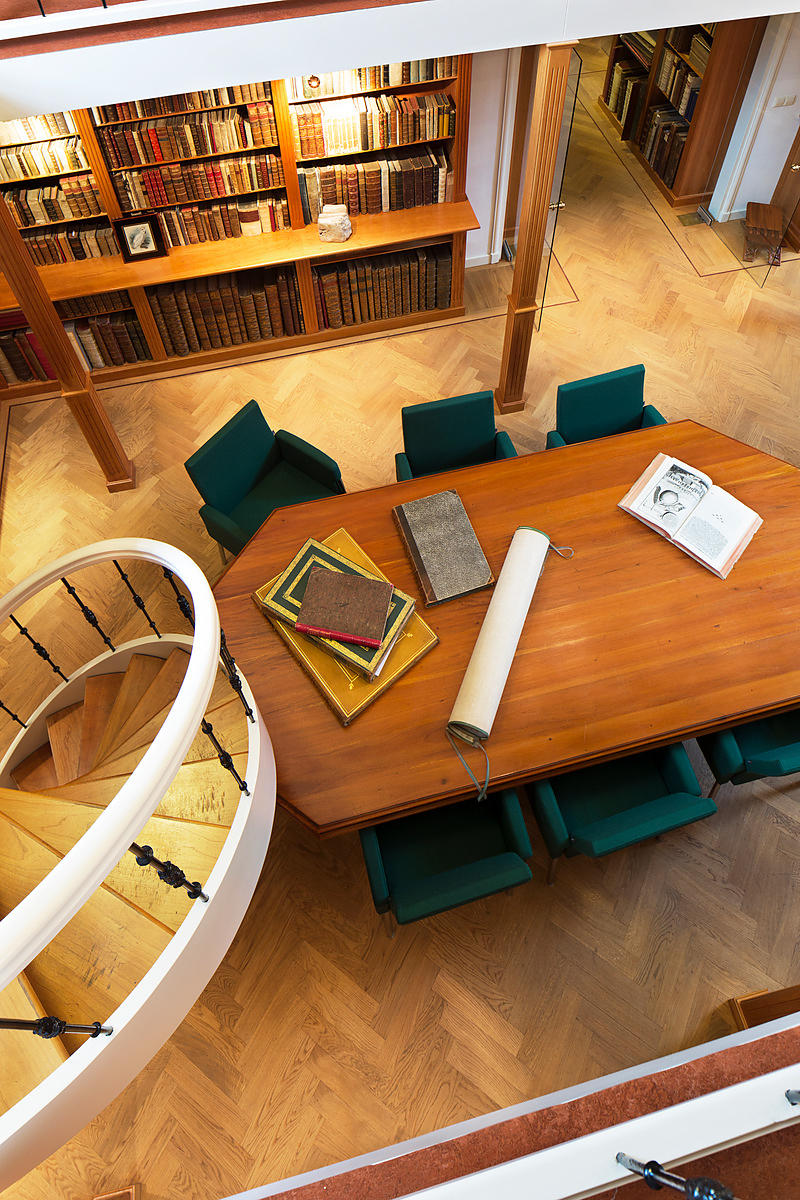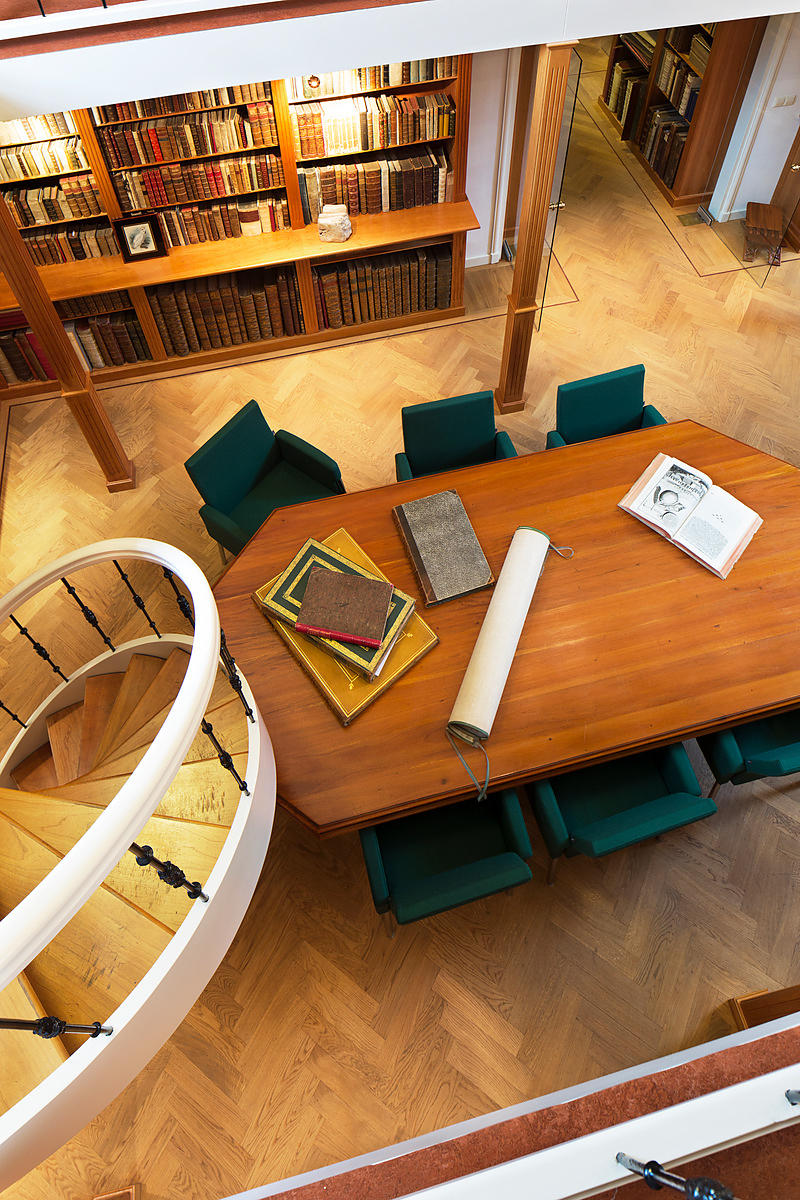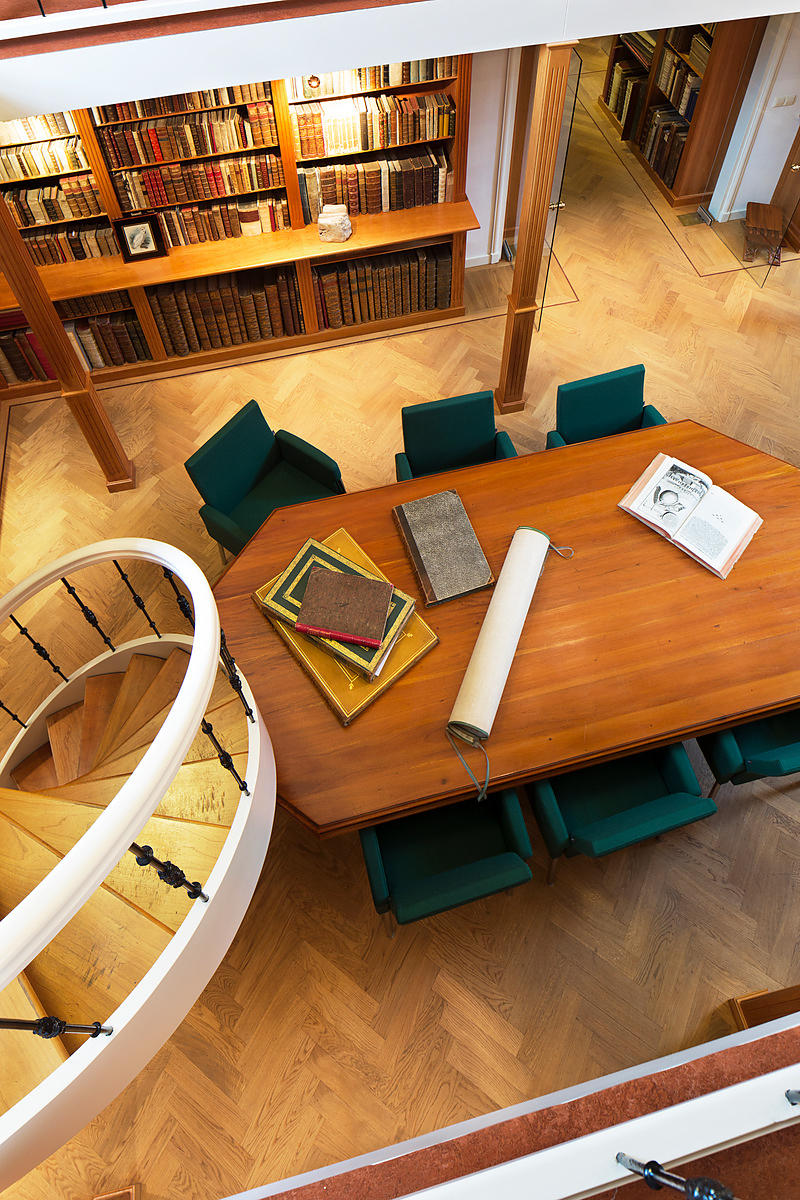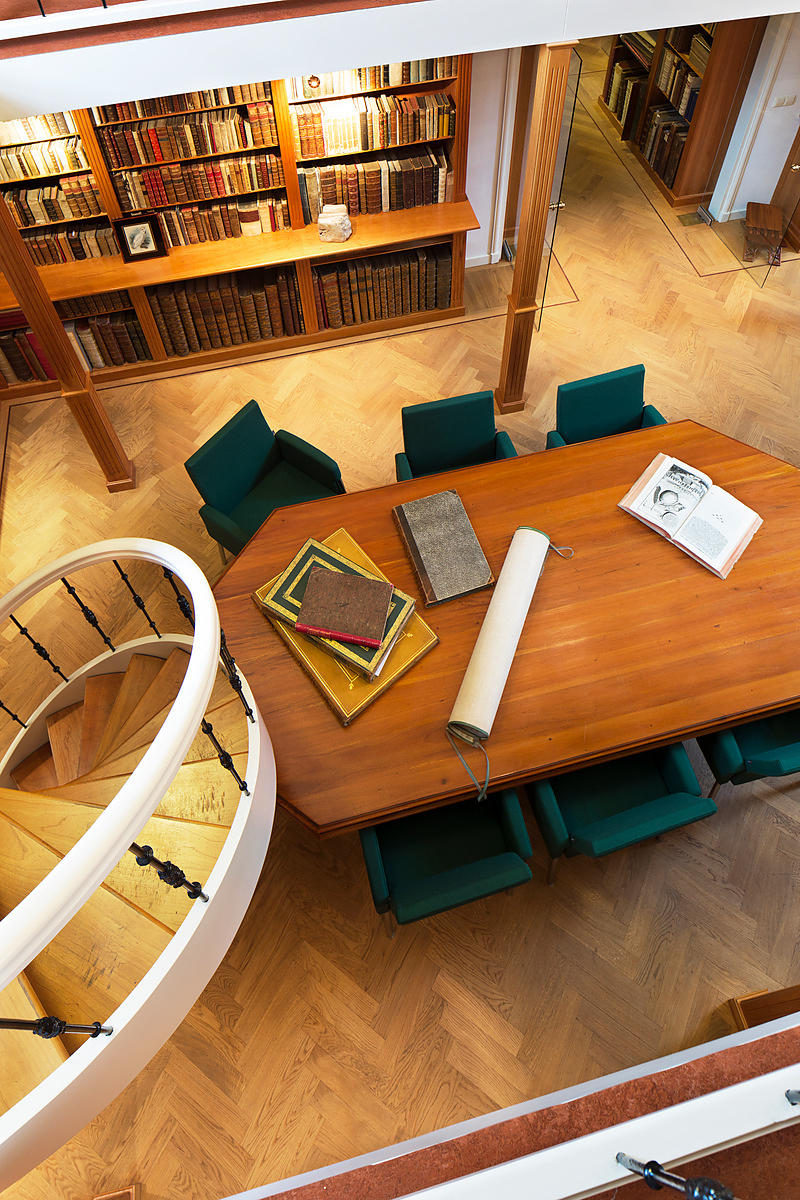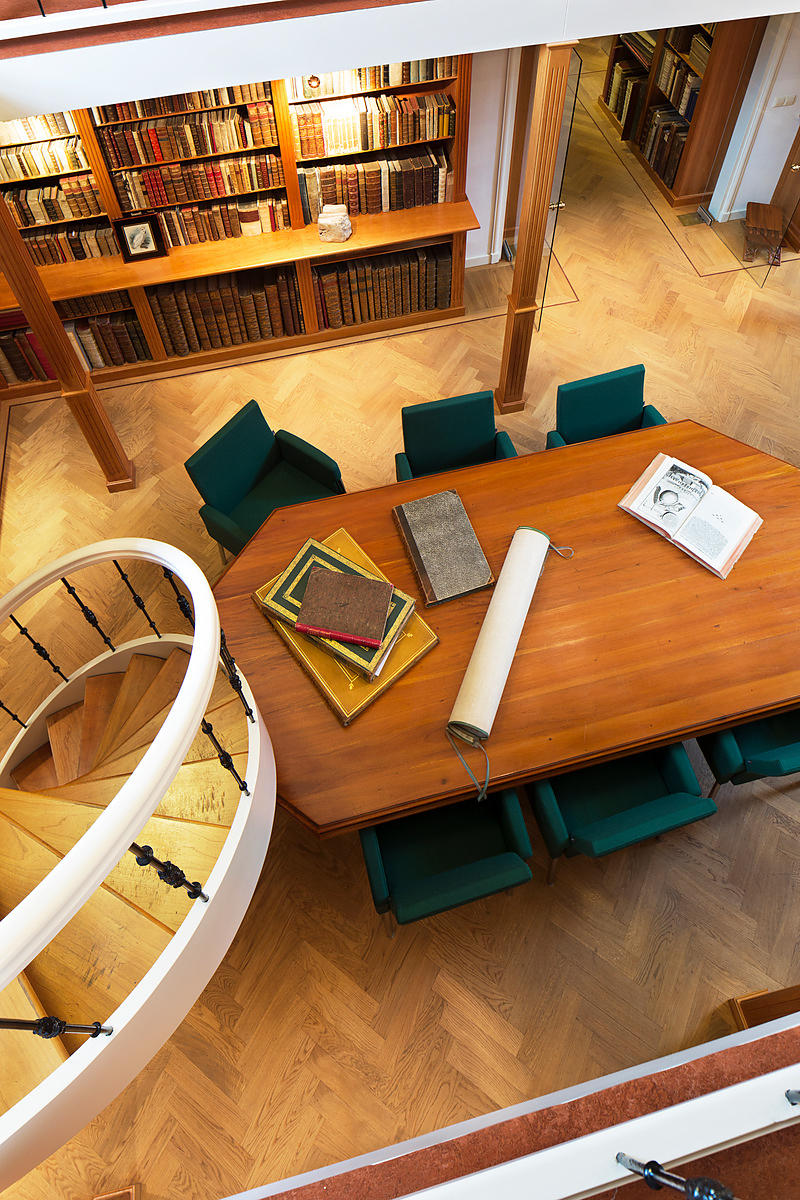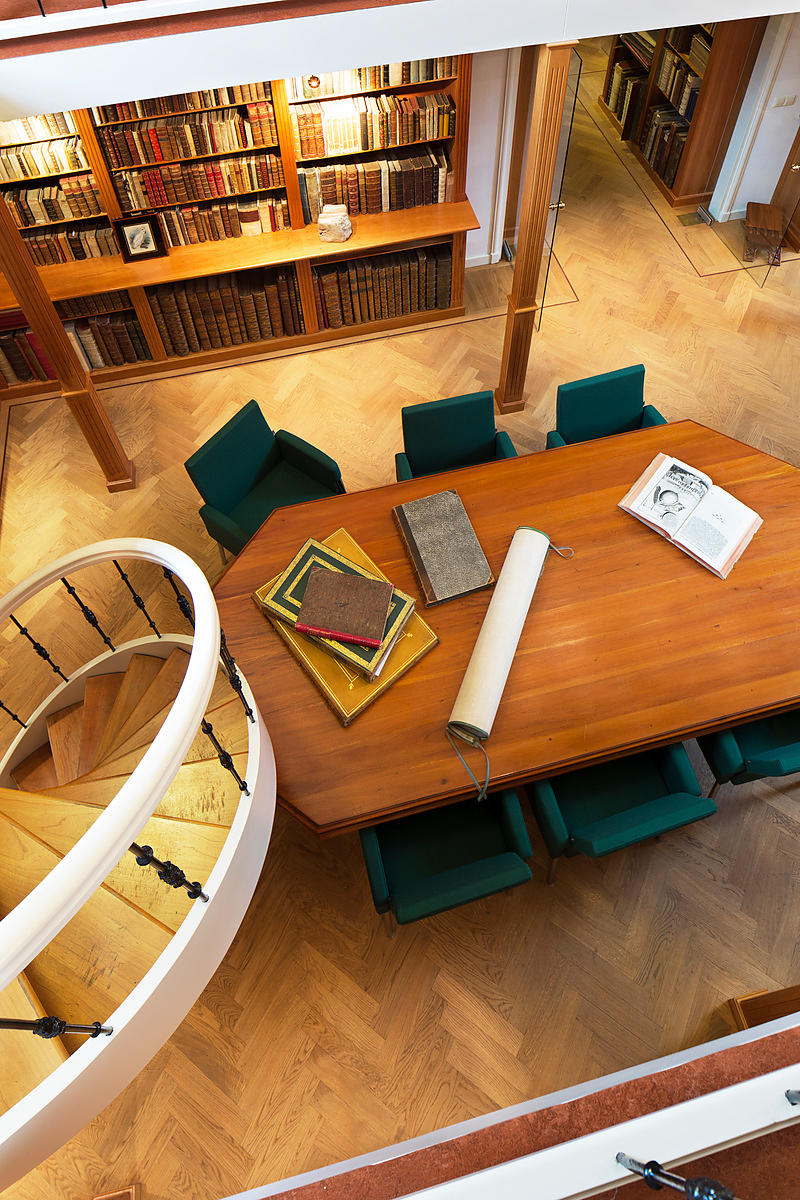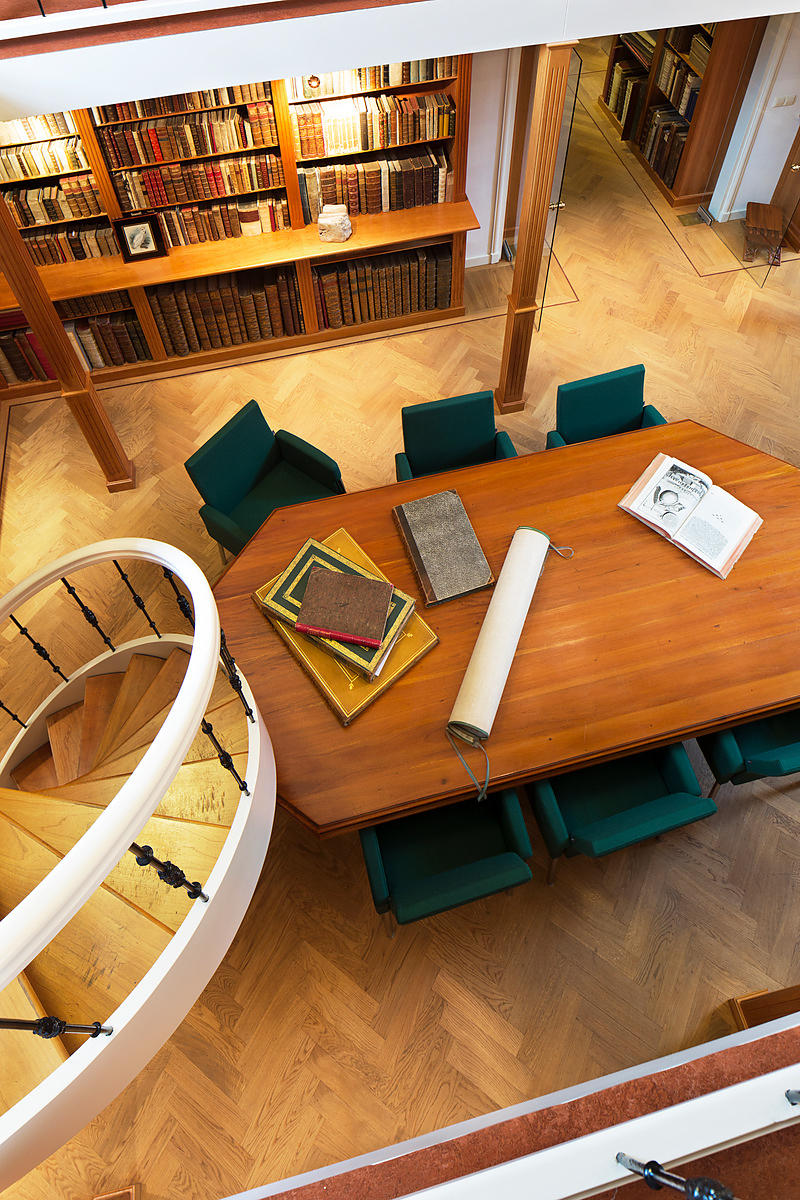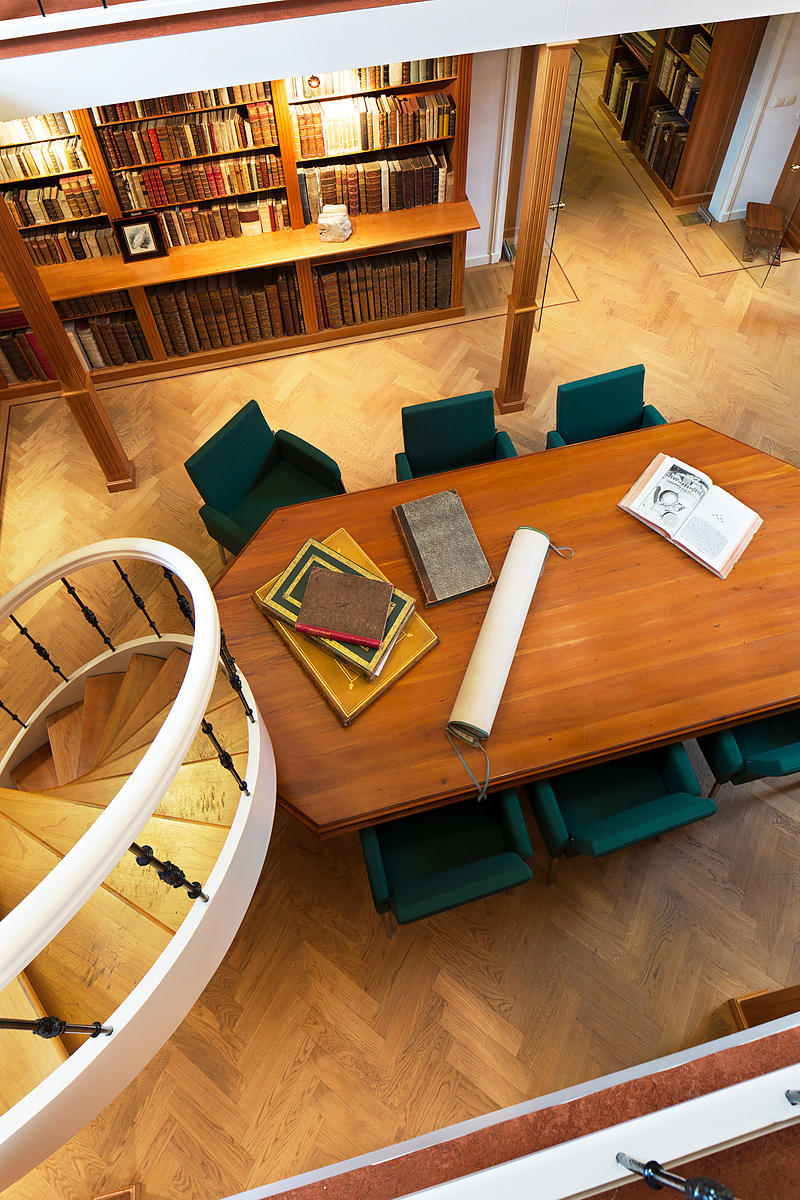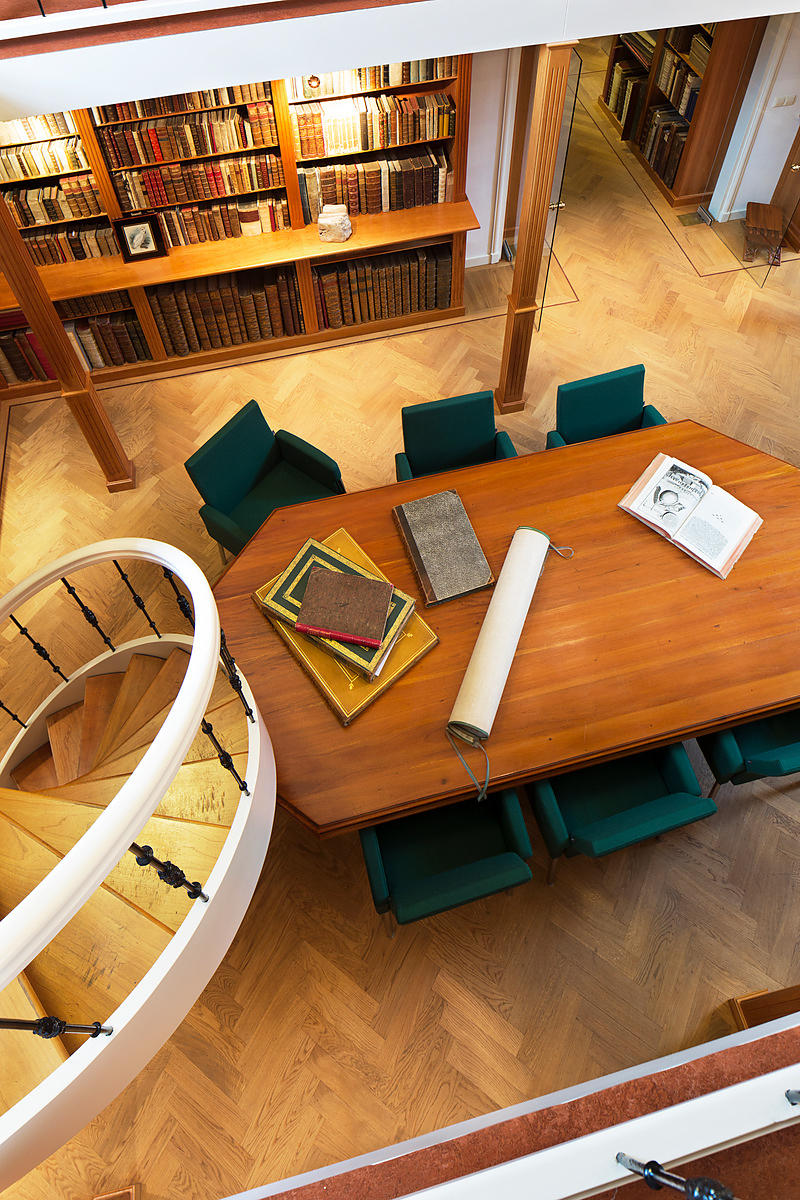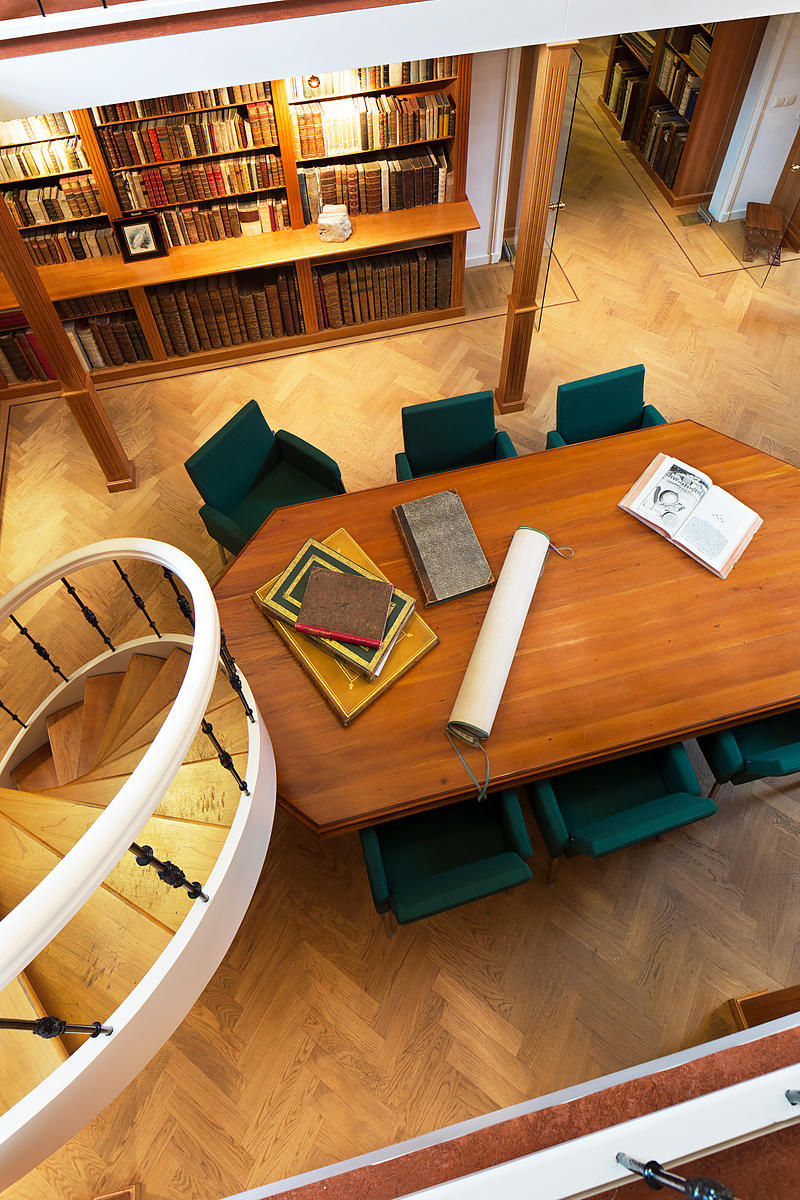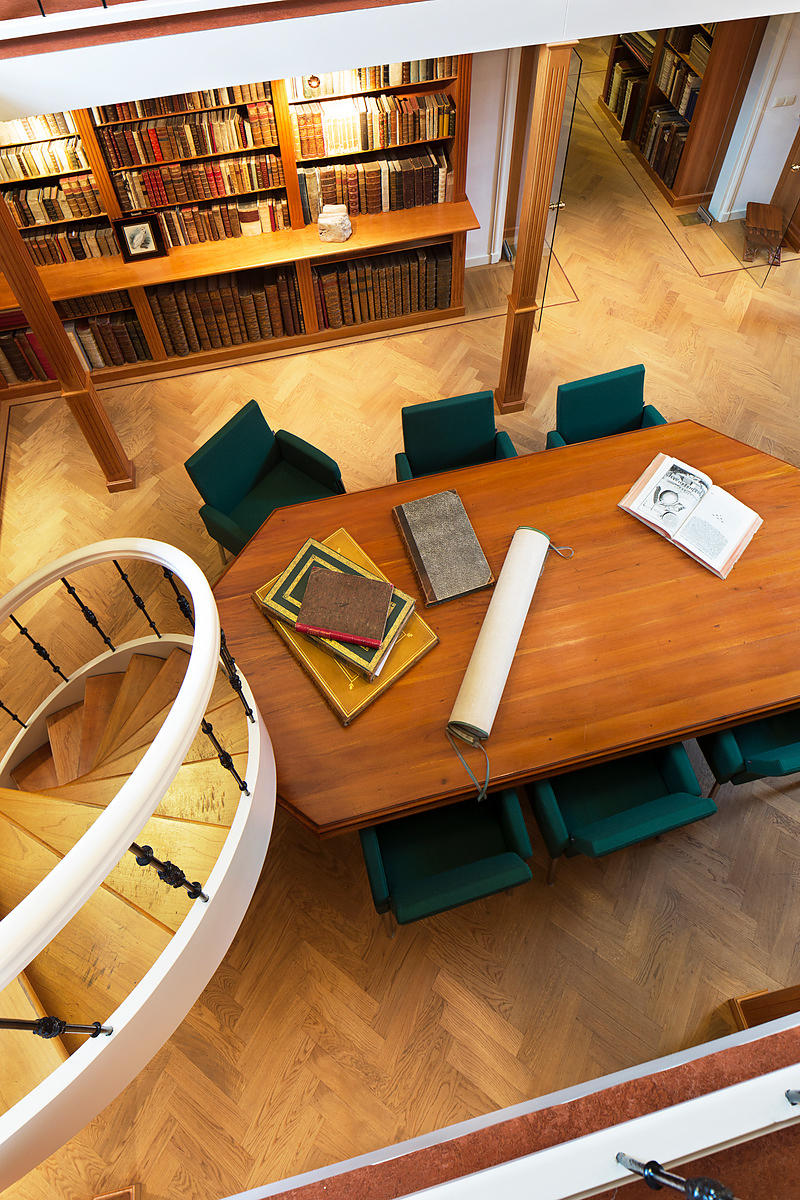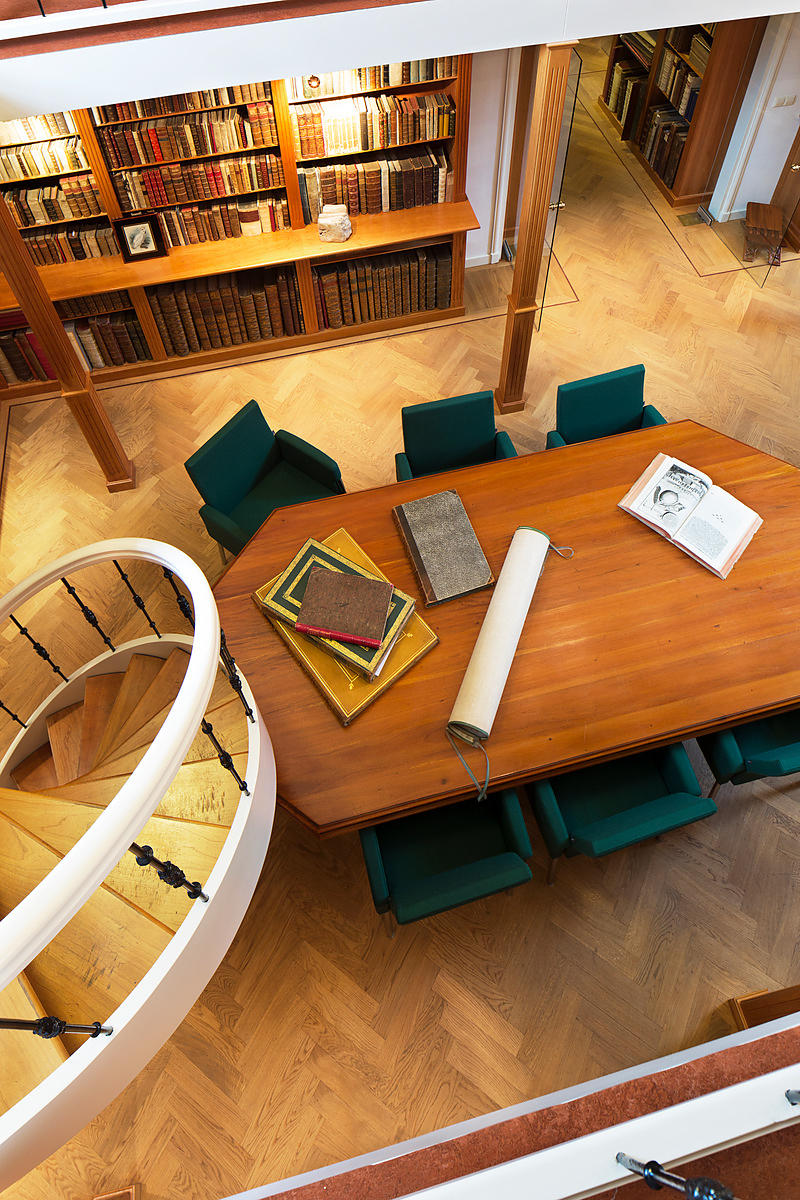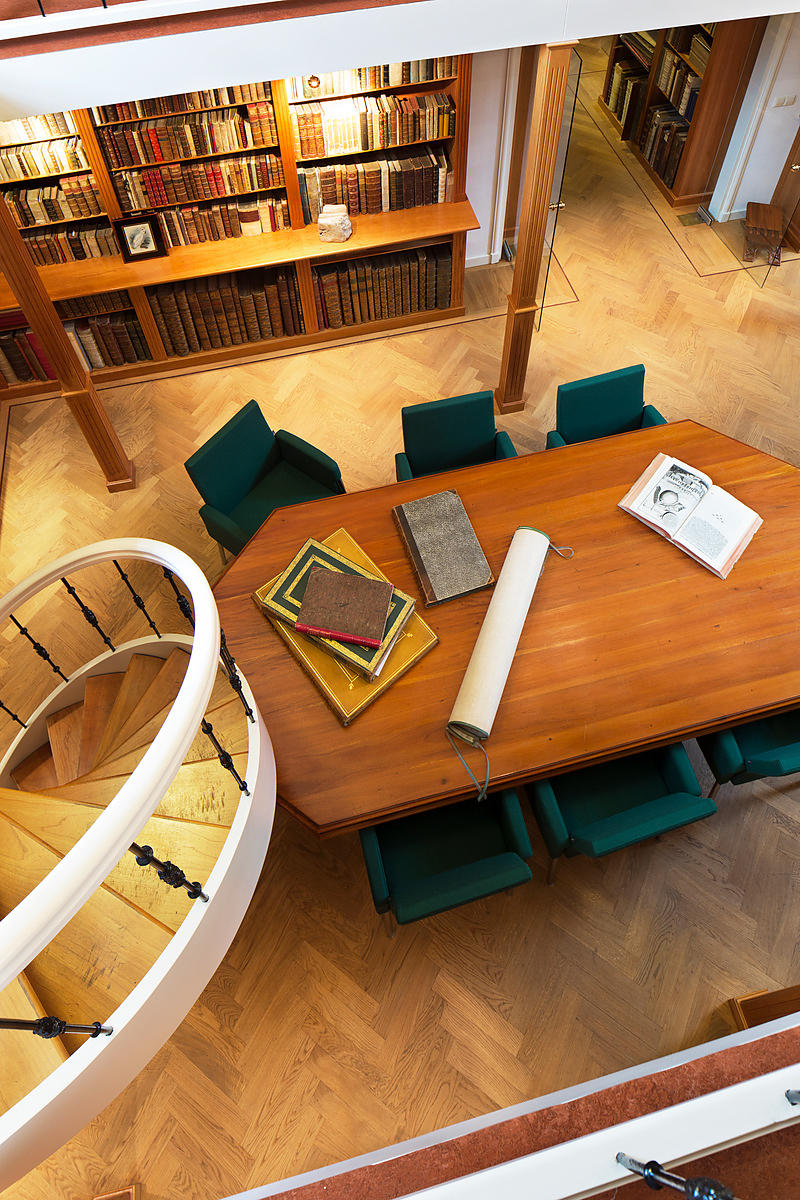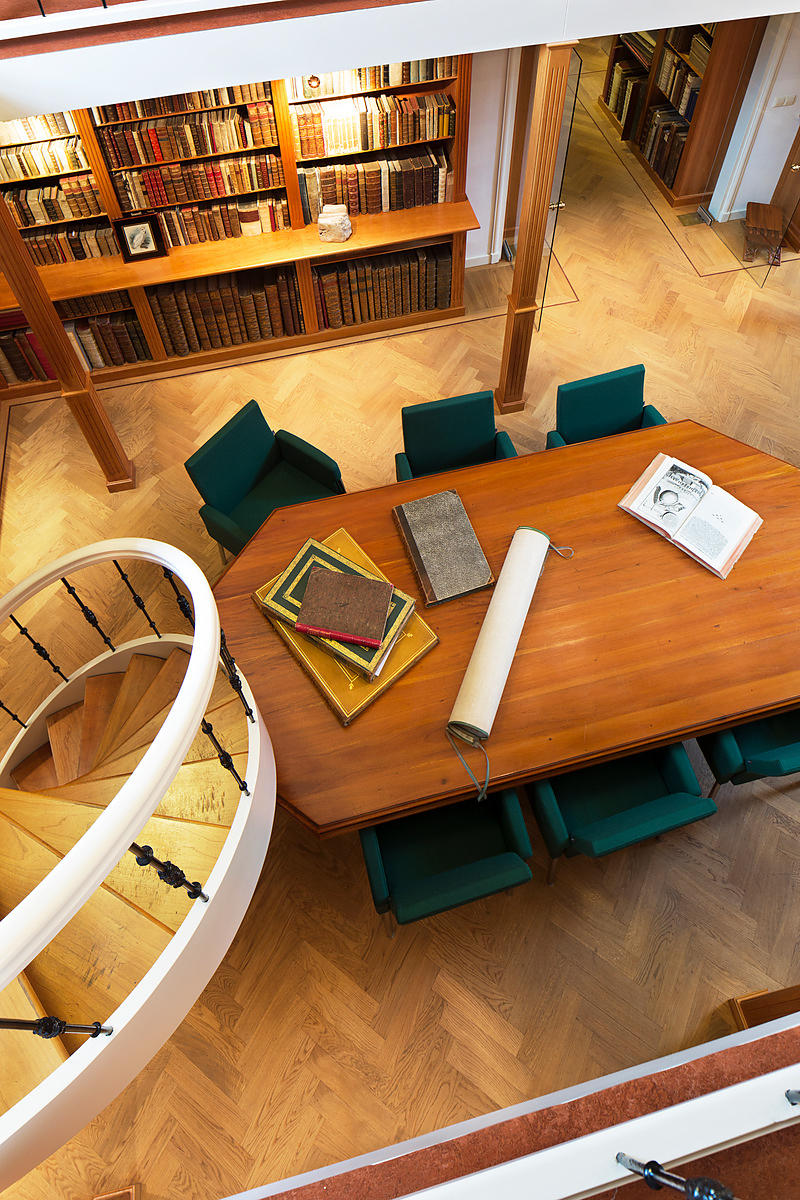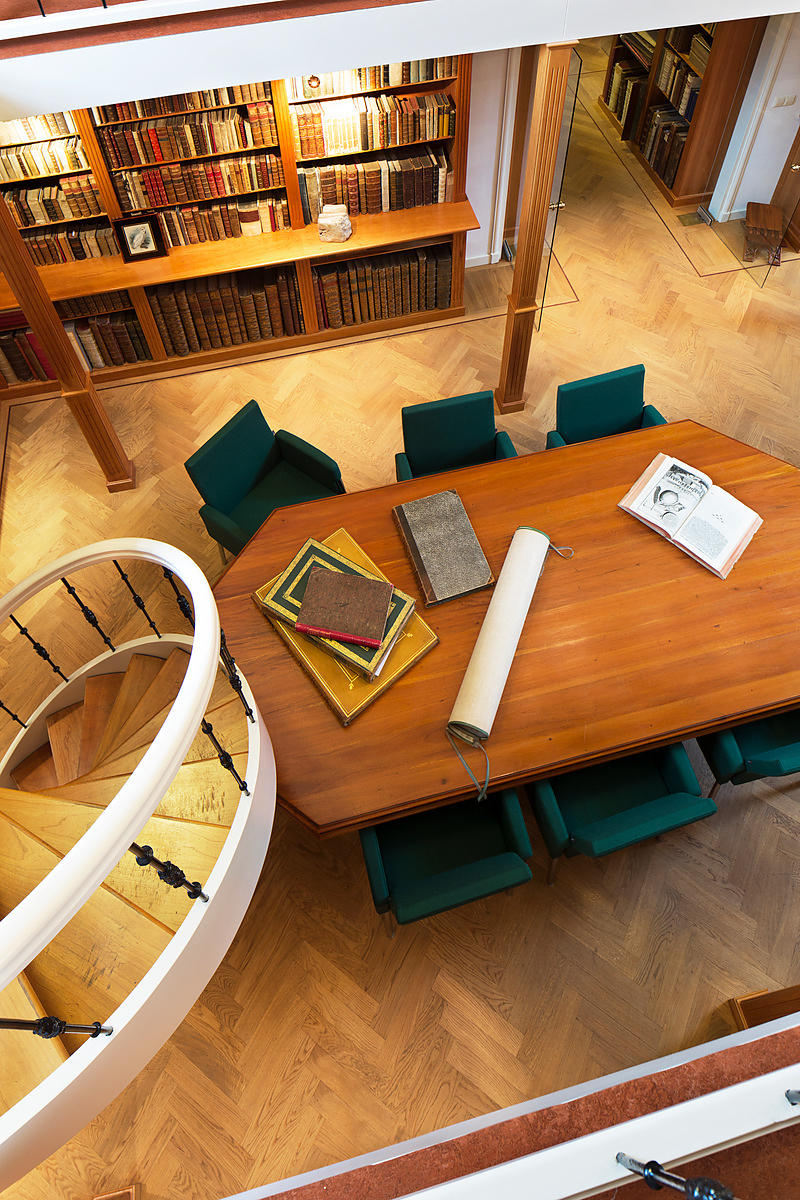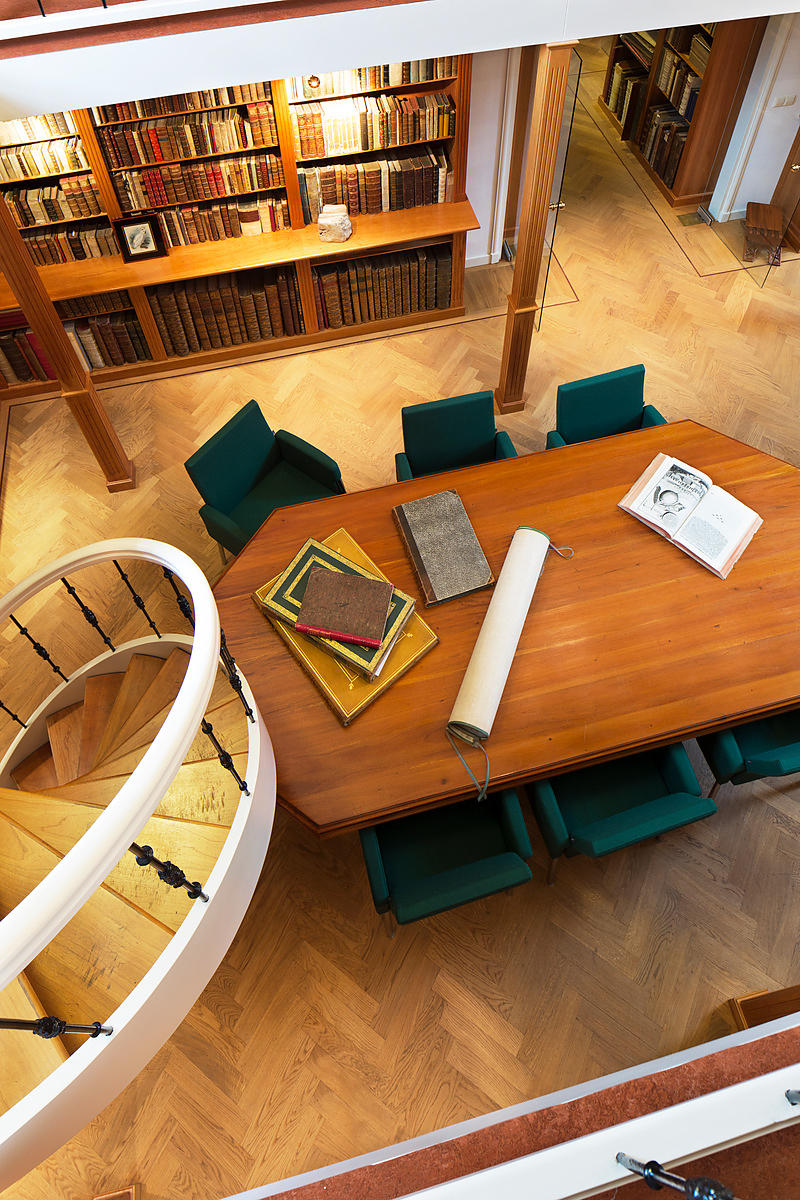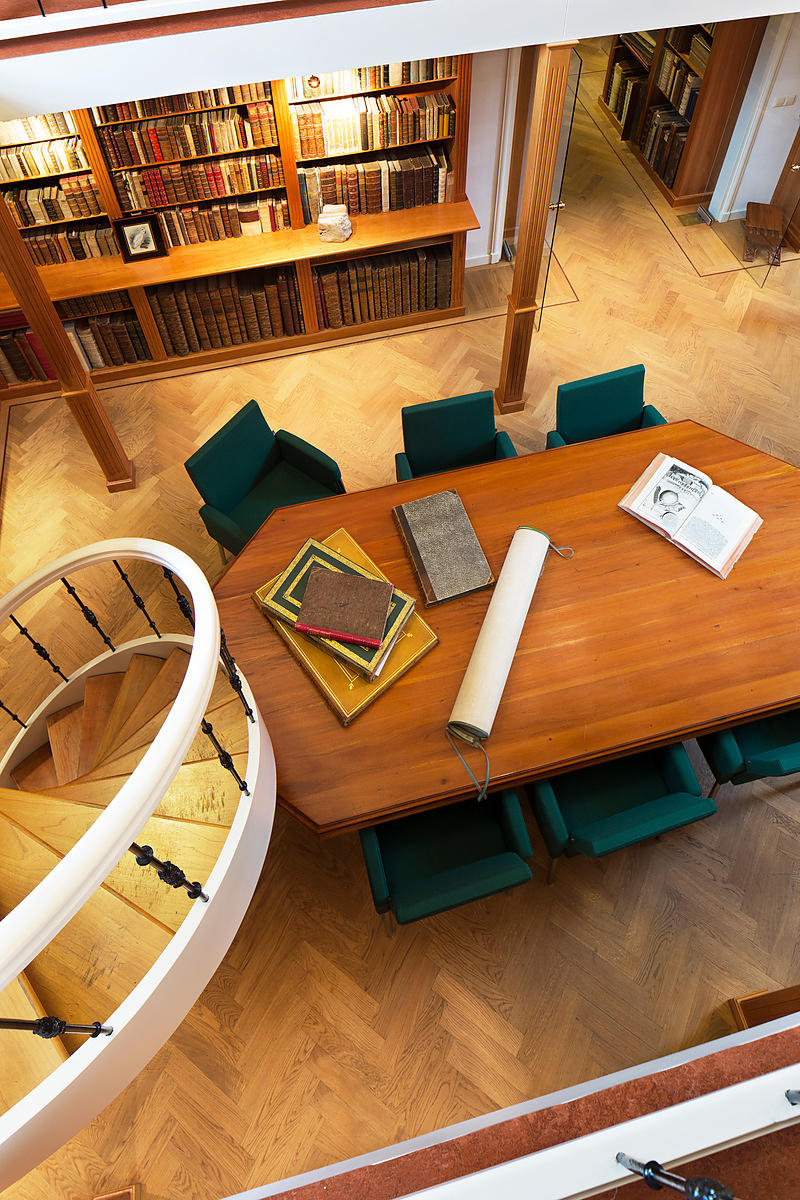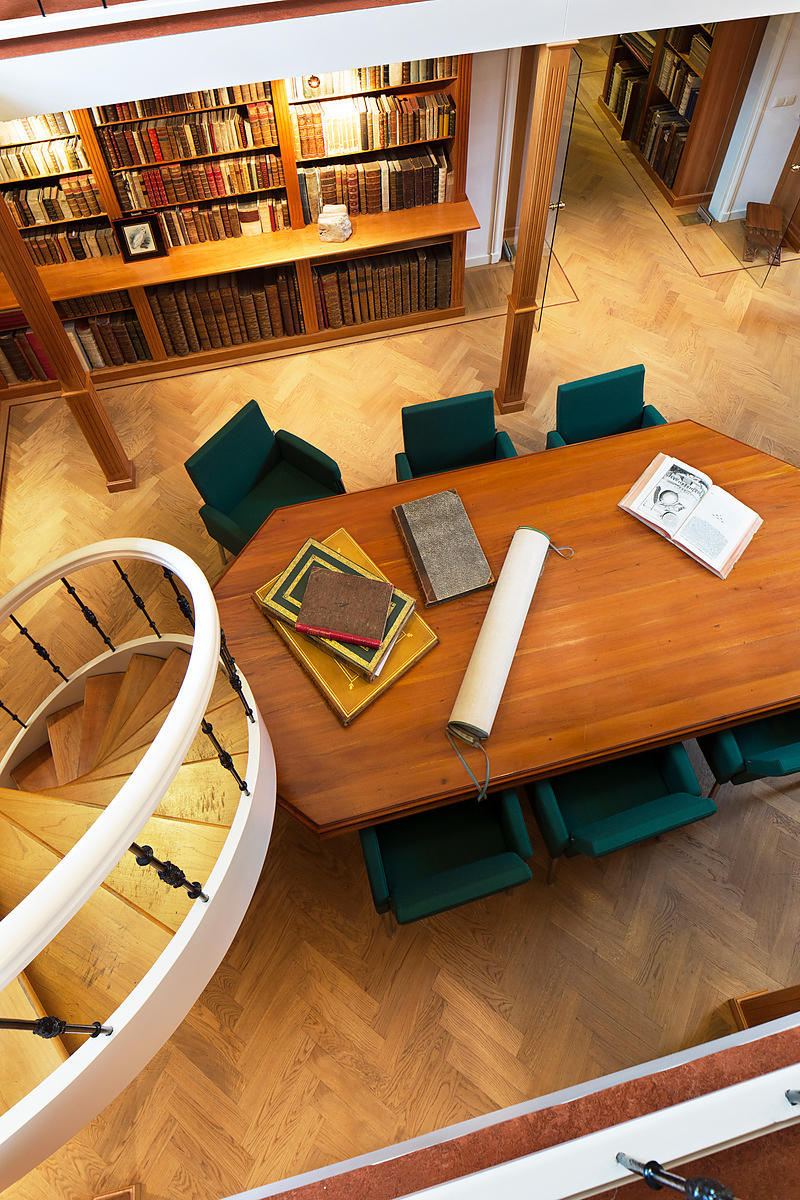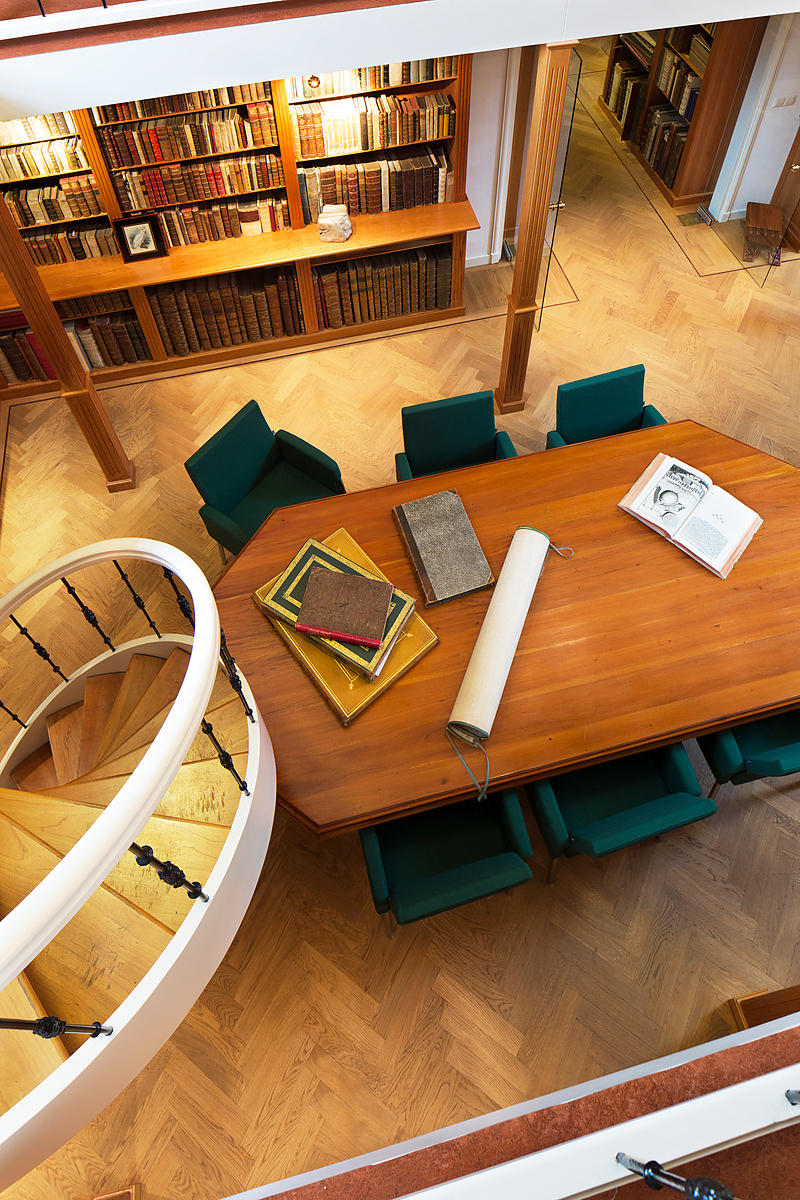 BELON, Pierre.
L'Histoire de la nature des oyseaux, avec leurs descriptions, & naïfs portaicts retirez du naturel: escrite en sept livres, ...
Paris, Gilles Corrozet (colophon: printed by Benoit Prévost), 1555. 7 parts in 1 volume. Folio. With woodcut portrait (apparently of the dedicatee King Henri II), large woodcuts of the skeletons of a man and a bird on pp. 40-41, and 158 woodcuts (157 birds, 1 bat). All coloured by a contemporary hand. Late 19th-century gold-tooled parchment, each board with the coat of arms of Count of Goblet d'Alviella, probably the Belgian lawyer, senator and professor at the University of Brussels, Eugène Félicien Albert, Count Goblet d'Alviella (1846-1925), in a frame of fillets, spine with gold fillets, gilt edges.
€ 65,000
First edition of an extremely important ornithological work in which Belon attempted to match birds named by Aristotle and Pliny with those then current in France. It is one of the first ornithological compendiums to be based, at least in part, on field observations, and "one of the earliest books dealing entirely with birds" (Zimmer). The work is divided into 7 parts, each with its own title-page: the first on the anatomy and physiology of birds; the second on birds of prey; the third on swimming birds; the fourth on shore birds; the fifth on galliformes (fowl); the sixth on crows and similar species; and the seventh on songbirds. The second part also includes an chapter on falconry.
Pierre Belon du Mans (1517?-1564) studied medicine in Paris, where he took the degree of doctor before becoming a pupil of the brilliant botanist Valerius Cordus at Wittenberg, with whom he travelled throughout Germany. Cordus died of malaria in Italy in 1544, and Belon, on his return to France, came under the patronage of François, Cardinal de Tournon. De Tournon provided him with the means to undertake, in 1546, a wide ranging journey, apparently of scientific intent. He travelled through Greece, Asia Minor, Egypt, Arabia and Palestine, returning to Paris in 1549, where a full account of the journey was published in 1553. Besides the narrative of his travels he wrote several scientific works of considerable value. Belon was highly favoured both by King Henry II and Charles IX.
With an owner's name dated 1582 on the title-page. With some marginal waterstains and occasional marginal foxing, and the colouring of the portrait shows through on the title-page. The old flyleaves were reattached, probably when the book was rebound, but one has since detached. An extraordinary ornithological work with woodcuts coloured by a contemporary hand.
Anker 9; Brunet I, 762; Nissen, IVB 86; Ronsil 189; Zimmer, p. 52; for the coat of arms on the binding: de Jonghe d'Ardoye (a.o.), Armorial Belge du bibliophile, p. 734.
Related Subjects: