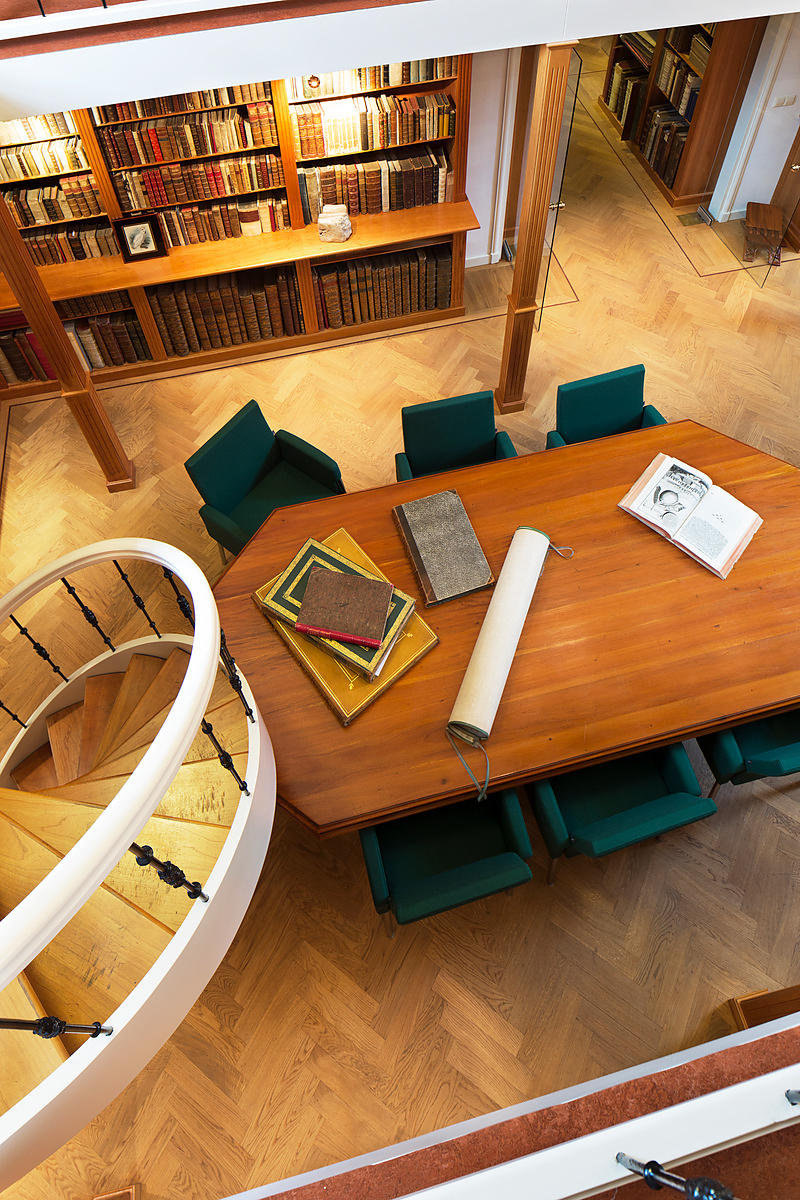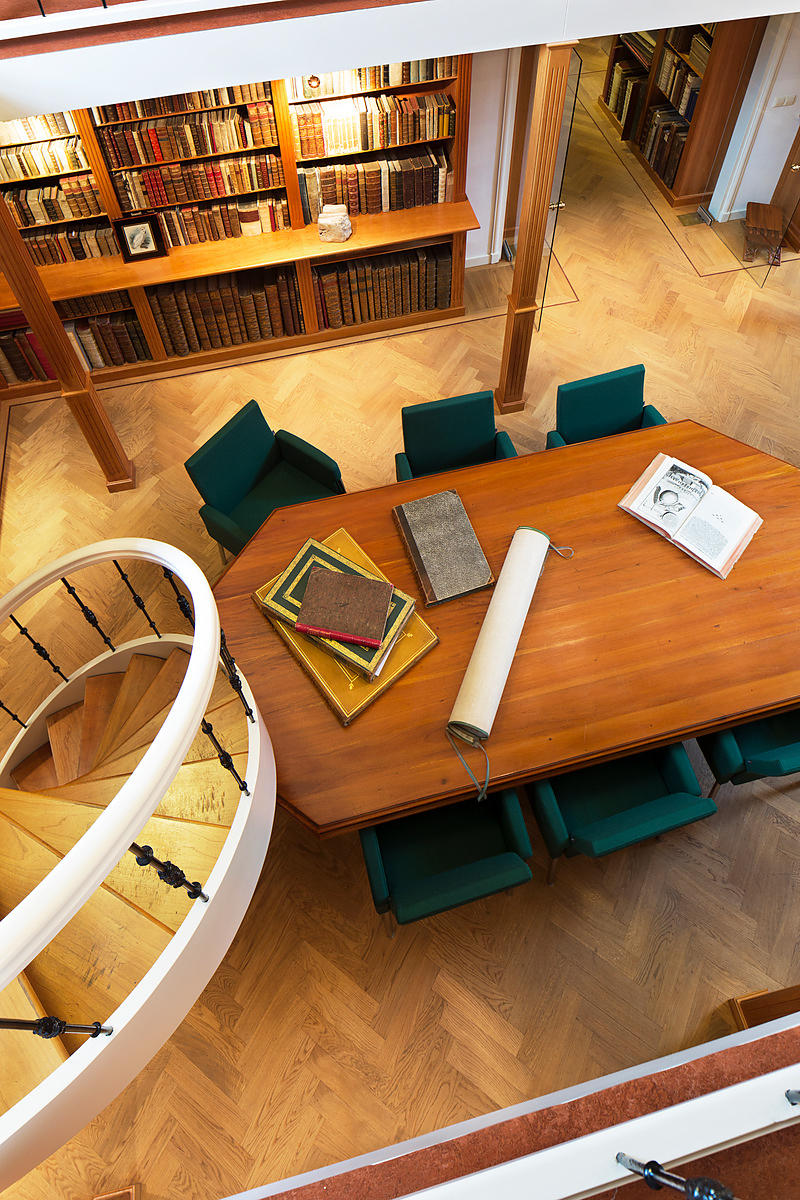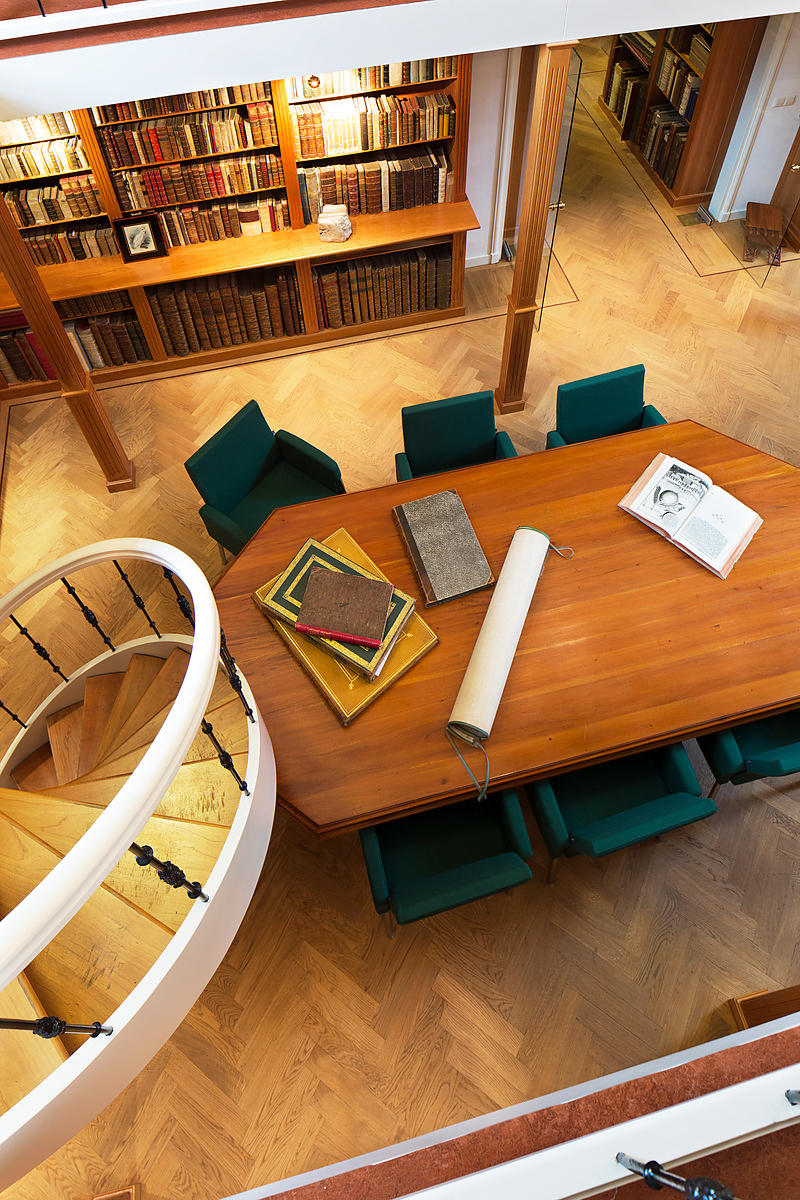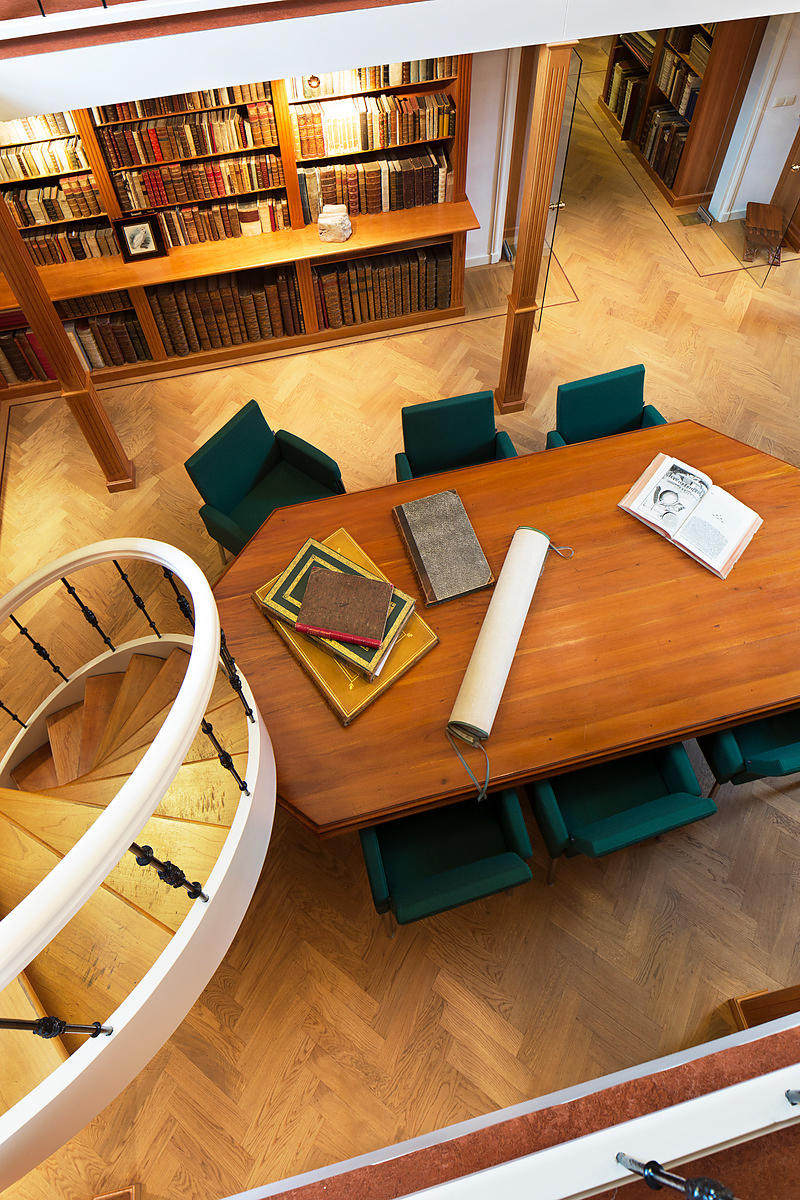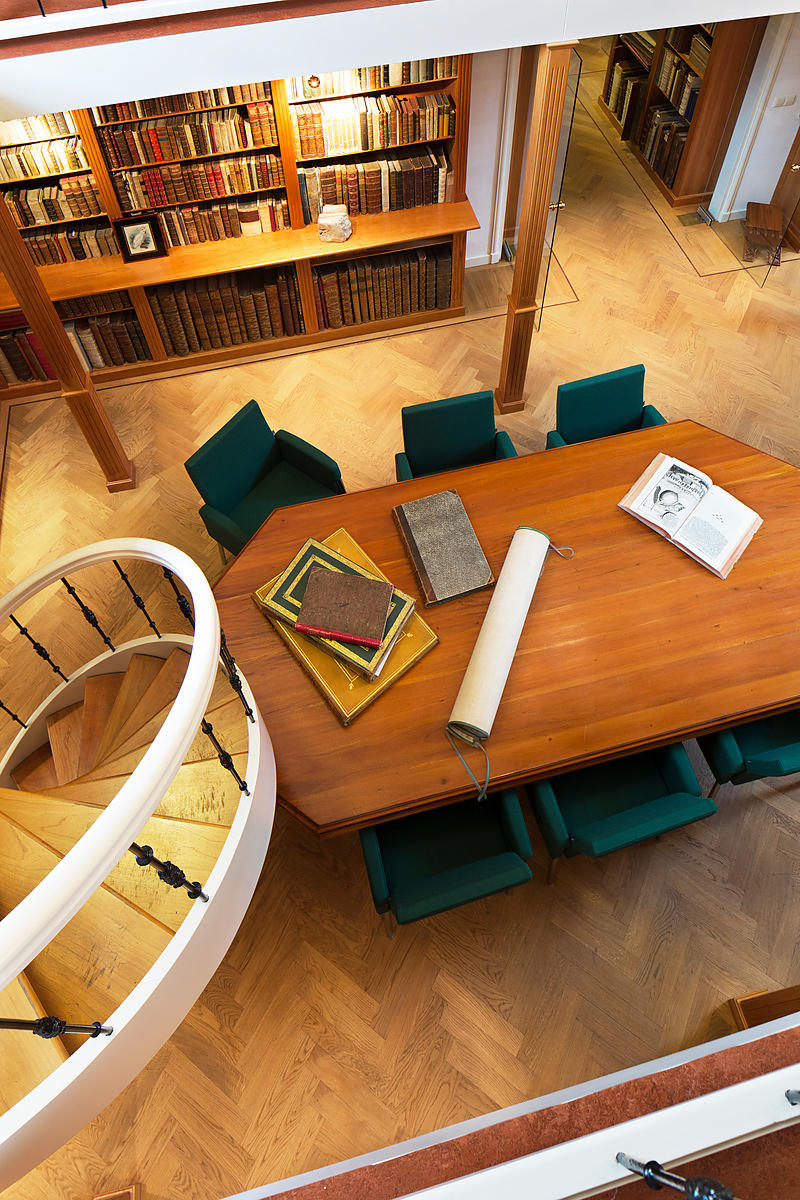 BAIER, Johann Jacob.
Gemmarum affabre sculptarum thesaurus quem suis sumptibus haud exiguis nec parvo studio collegit Jo.Mart. ab Ebermayer Norimbergensis.
Nuremberg, in aedibus Ebermayerianis, 1720. Folio. With 8 engraved plates, 22 engravings in the text, engraved coat of arms above the dedication and a folding engraved plate showing the cabinet in which the collection was kept; lacking the frontispiece portrait of Ebermeyer.
With: (2) REUSCH, Erhard. Capita deorum et illustrium hominum ... nec non hieroglypica, abraxea et amuleta quaedam, in gemmis antiqua partim, partim recenti manu affabre incisa, quae magno studio collegit Jo. Martinus ab Ebermayer.
Frankfurt and Leipzig, 1721. With 17 engraved plates and an engraving in text. 2 works in 1 volume. Folio. Contemporary blind-tooled vellum.
€ 1,500
Two works giving an extensive description and illustration of the remarkable collection of engraved gems of Johann Martin Ebermeyer (1664-1743), with engraved pictures and scenes from classical mythology, literature, and history. The engravings in text "are exquisitely engraved. The richness of detail suggests that much of it was supplied by the artist & engraver to make more impressive what may have been a rather plain gem. Above each of the enlarged depictions appears a plain, or sometimes elaborately, jeweled mount in which the gem was set; these appear to be actual size..." (Sinkankas). According to Furtwängler (cited by Sinkankas), the gems were produced by the Nuremberg gemcutter Christoph Dorsch, and the collection was later sold to the King of Portugal.
With two small bookplates. Waterstain in outer margin towards end. Lower row of medallions on table XI (opposite page 140) in volume 2 is left empty and lacking the portrait. A good copy.
Brunet I, col. 611, IV, cols. 1254-1255; Graesse I, p. 276, VI/1, p. 96; Sinkankas 1846, 1847.
Related Subjects: