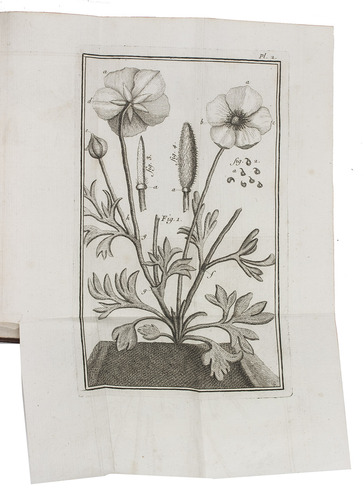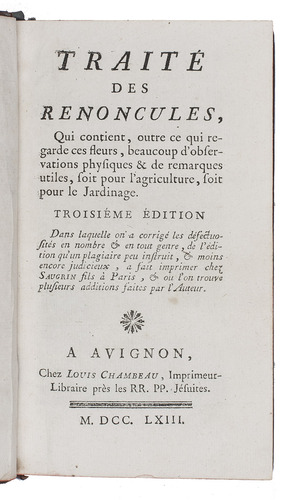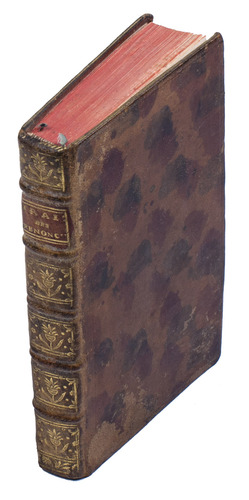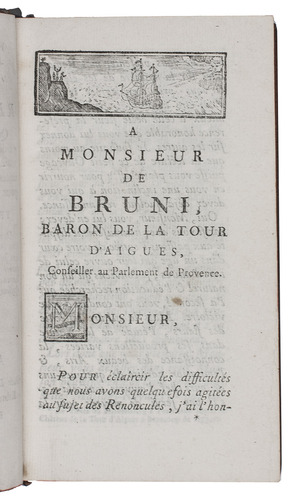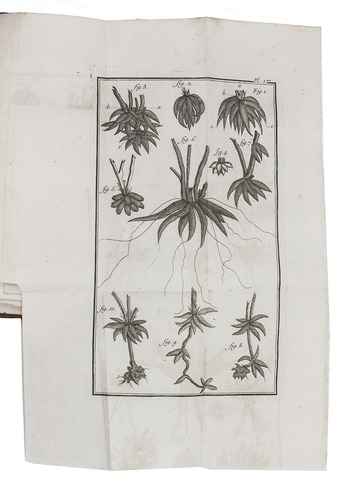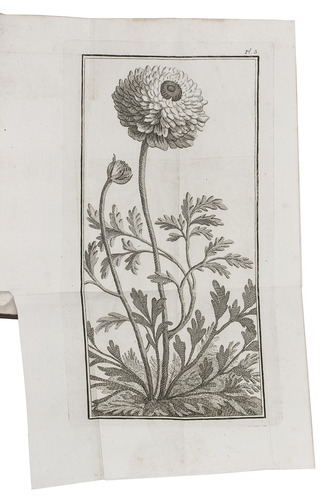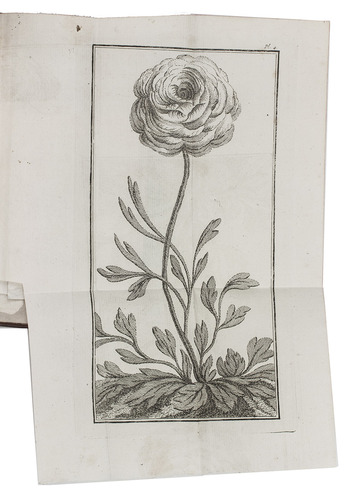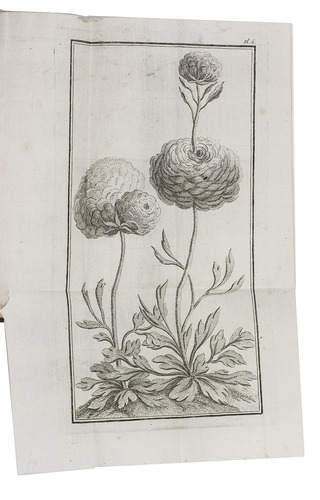 ARDÈNE, Jean Paul Rome de.
Traité des renoncules, qui contient, outre ce qui regarde ces fleurs, beaucoup d'observations physiques & de remarques utiles, soit pour l'agriculture, soit pour le jardinage. Troisième édition.
Avignon, Louis Chambeau, 1763. 12mo. With 6 folding engraved plates. Contemporary mottled calf, richly gold-tooled spine. [6], 16, 342 pp.
€ 475
Third and last edition of a manual on ranunculi by the French priest and botanist Jean Paul Rome d'Ardène (1689-1769). "Ardène retired, about 1750, from his duties as sepérieur of the college at Marseilles to the Château d' Ardène, diocese of Sisteron, where he created a botanical garden and gave himself to the study of flowers" (Hunt).
Ranunculus is a genus of toxic flowering plants, including buttercups, spearworts and water crowfoots. It is divided into two parts. The first (pp. 1-30) deals with the history of ranunculi, how they got their name and where they originated, and gives a description of the physical appearance of the plant. The second part (pp. 31-336) deals in great depth with its cultivation, commenting on the perfect soil, how and when to water them and place them in sunlight, how to get rid of aphids and plant diseases, etc., followed by descriptions of the plates.
A very good copy, binding rubbed at the foot. Nissen, BBI supplement 45na; cf. Cat. Lindley libr., p. 10 (1st ed.); Hunt 526 (1st d.).
Related Subjects: