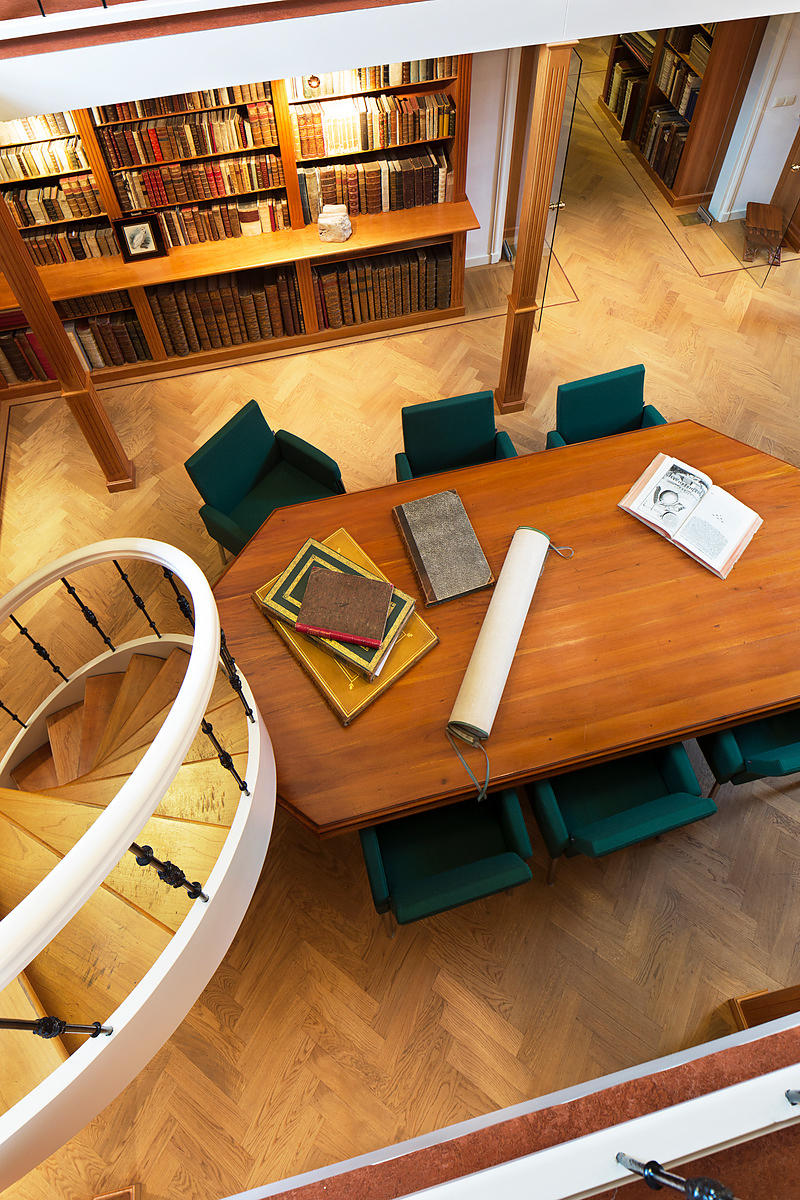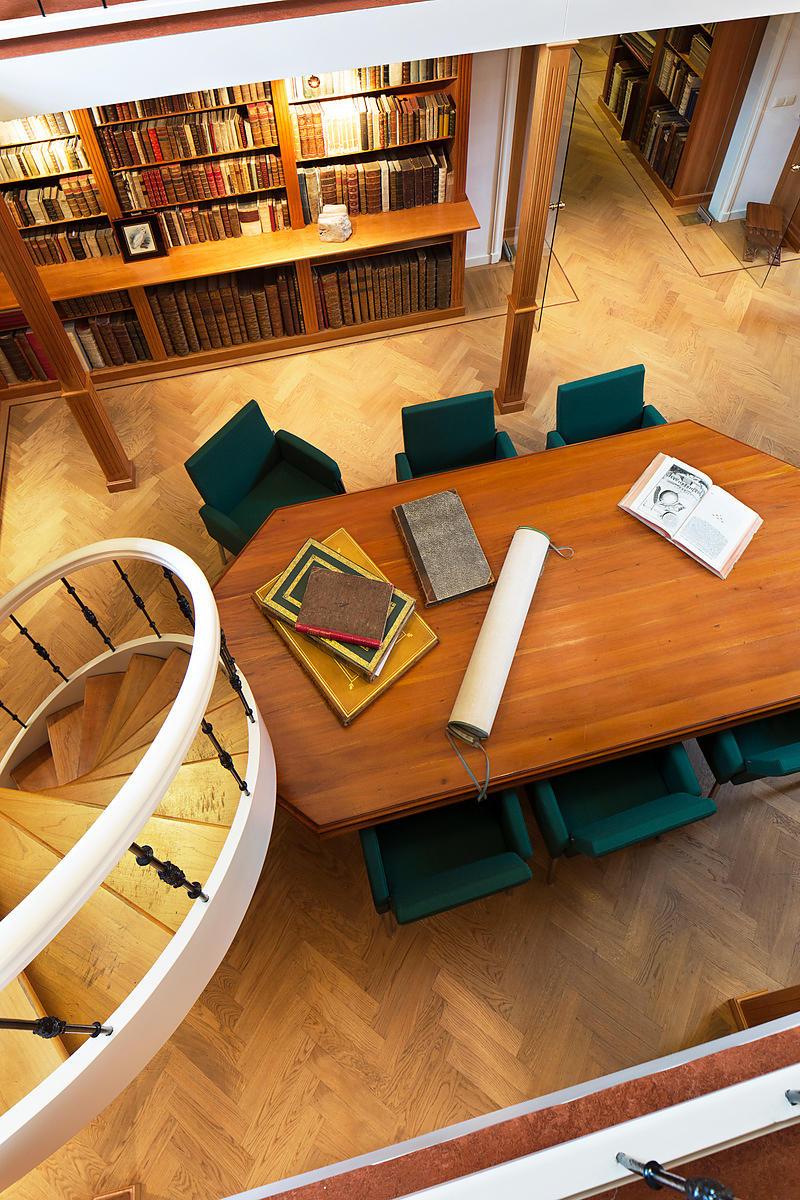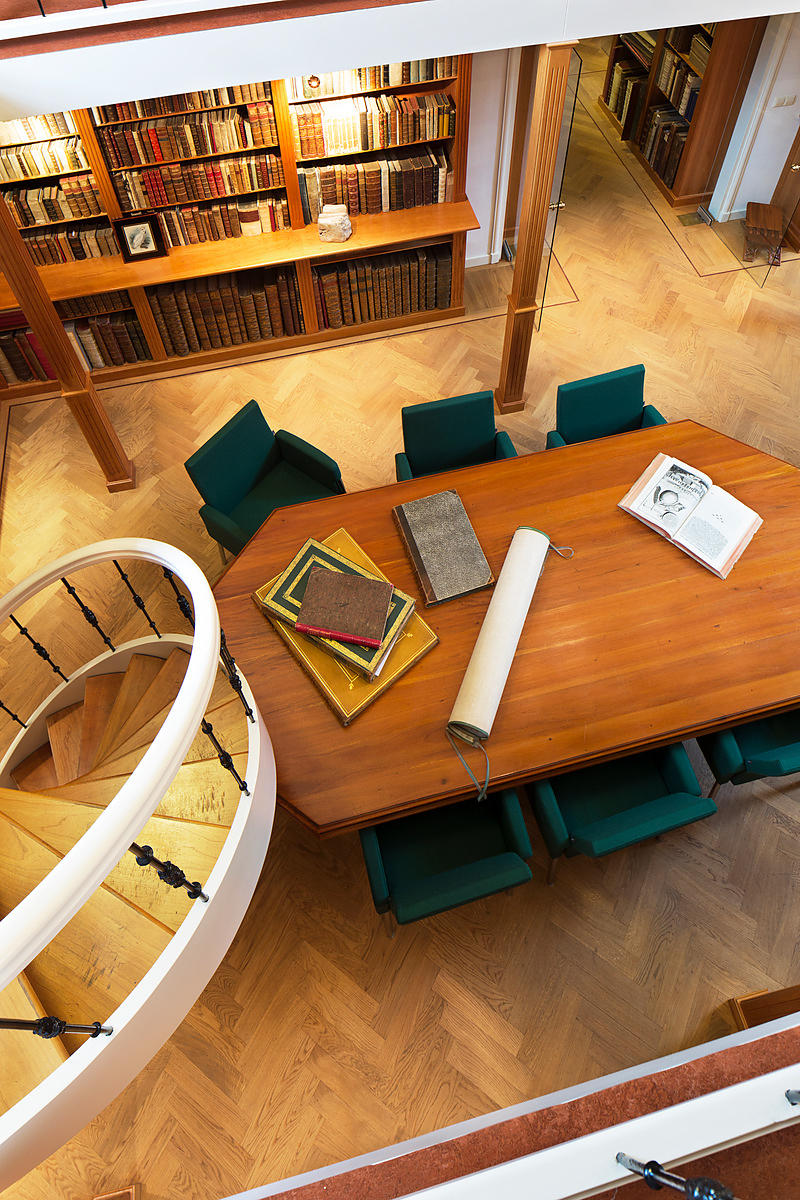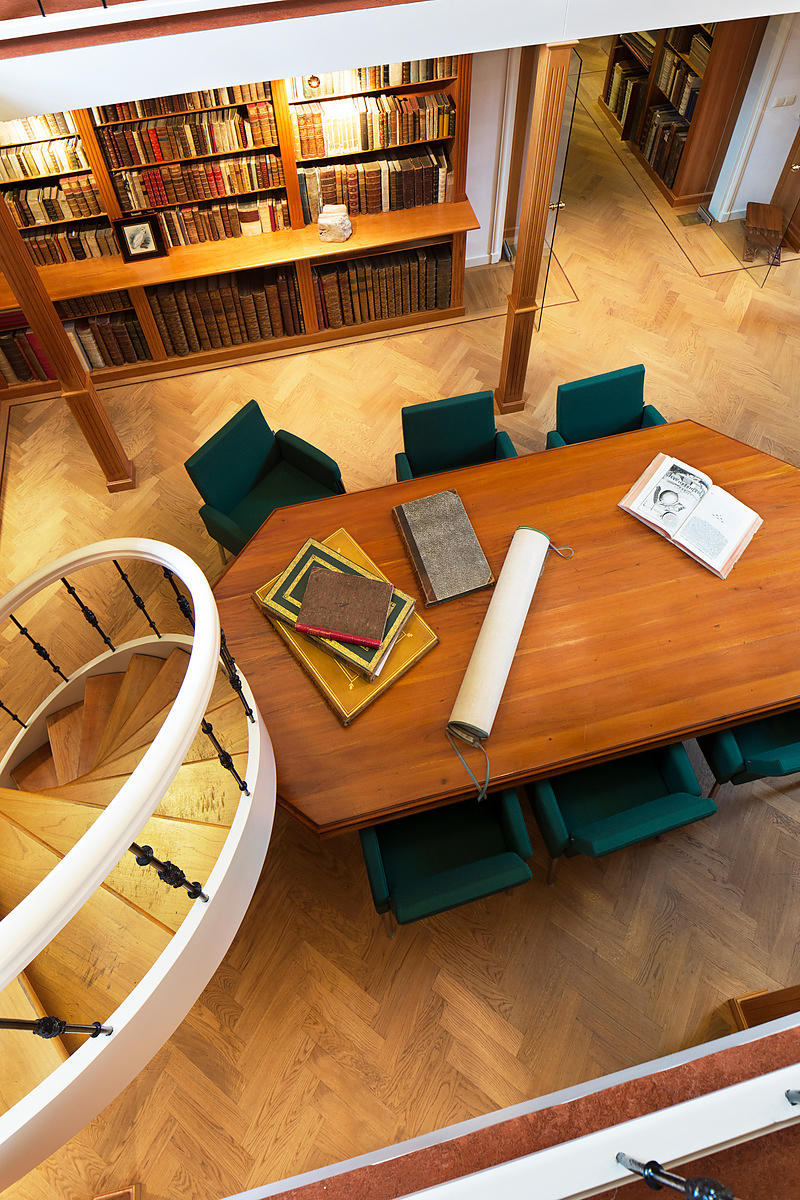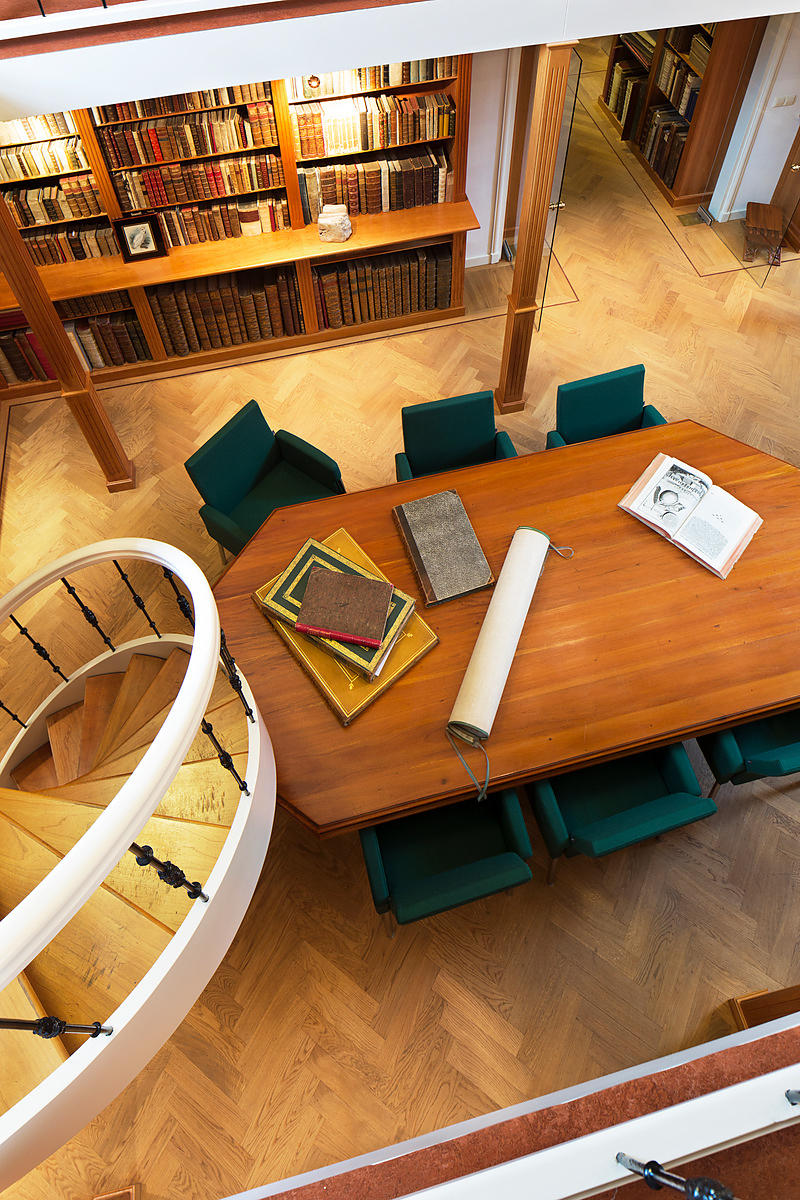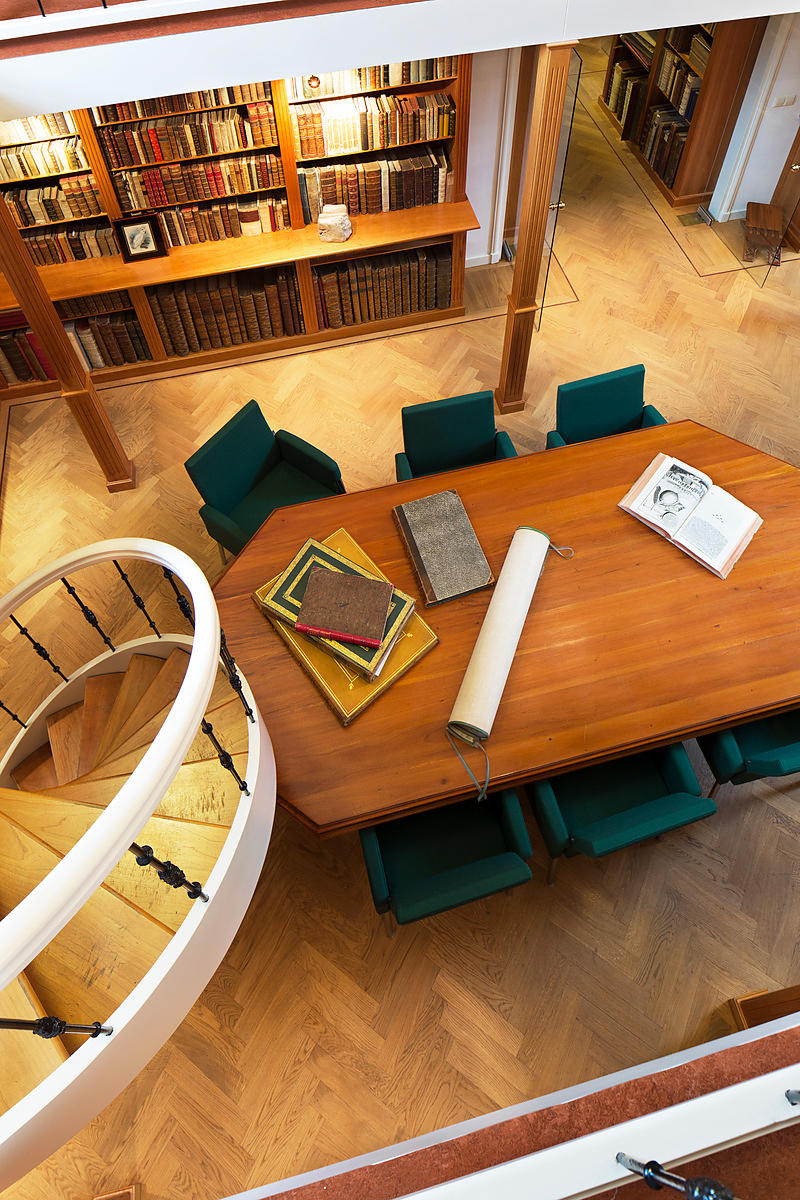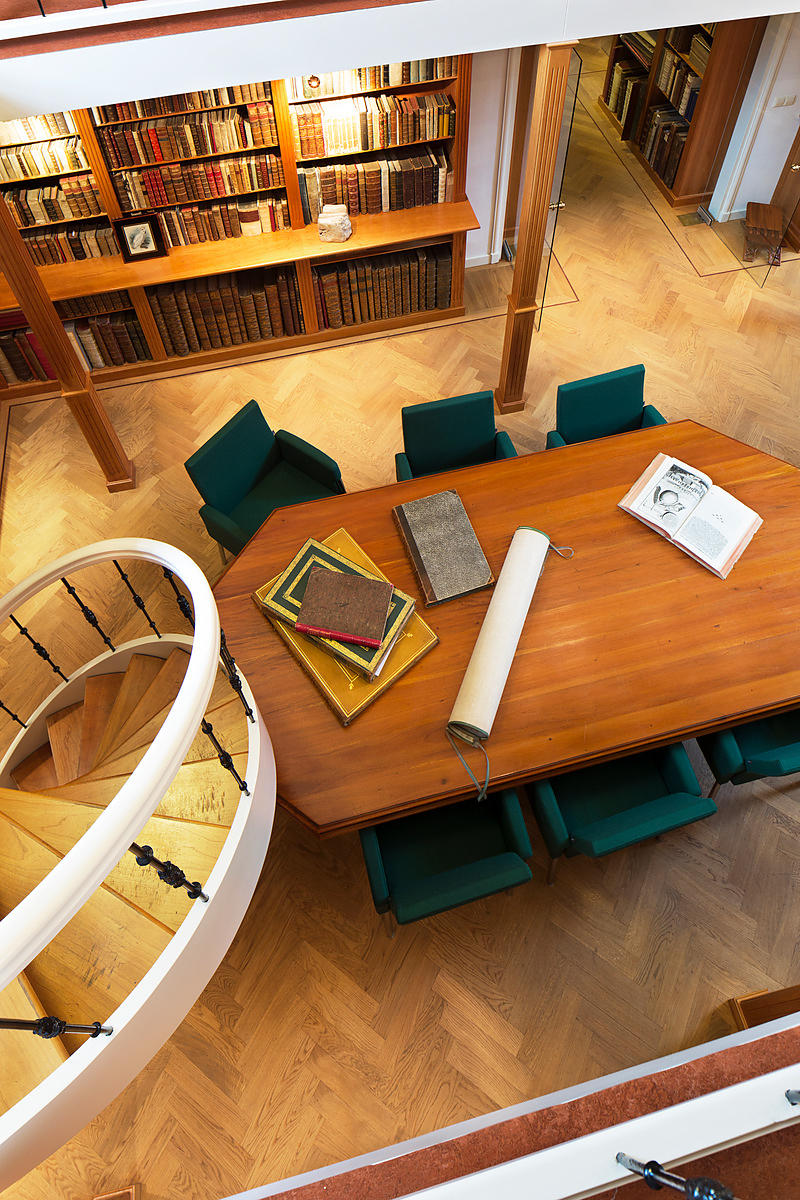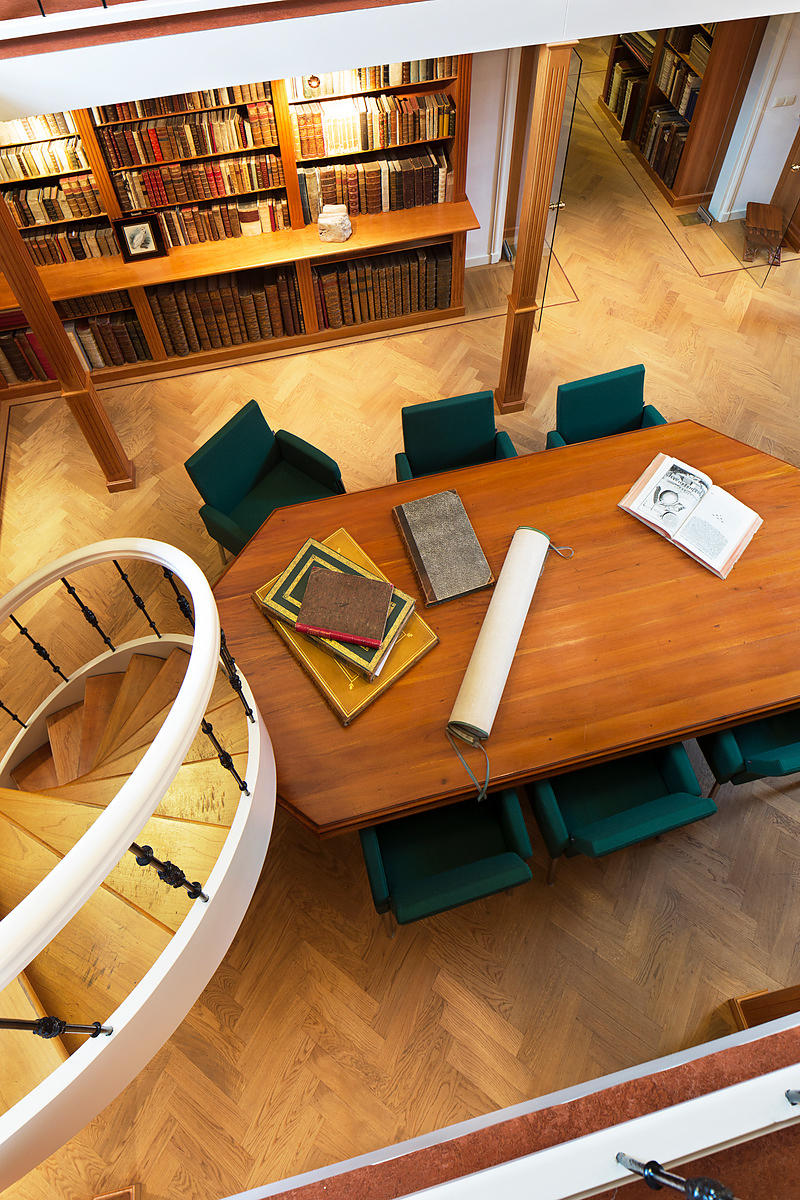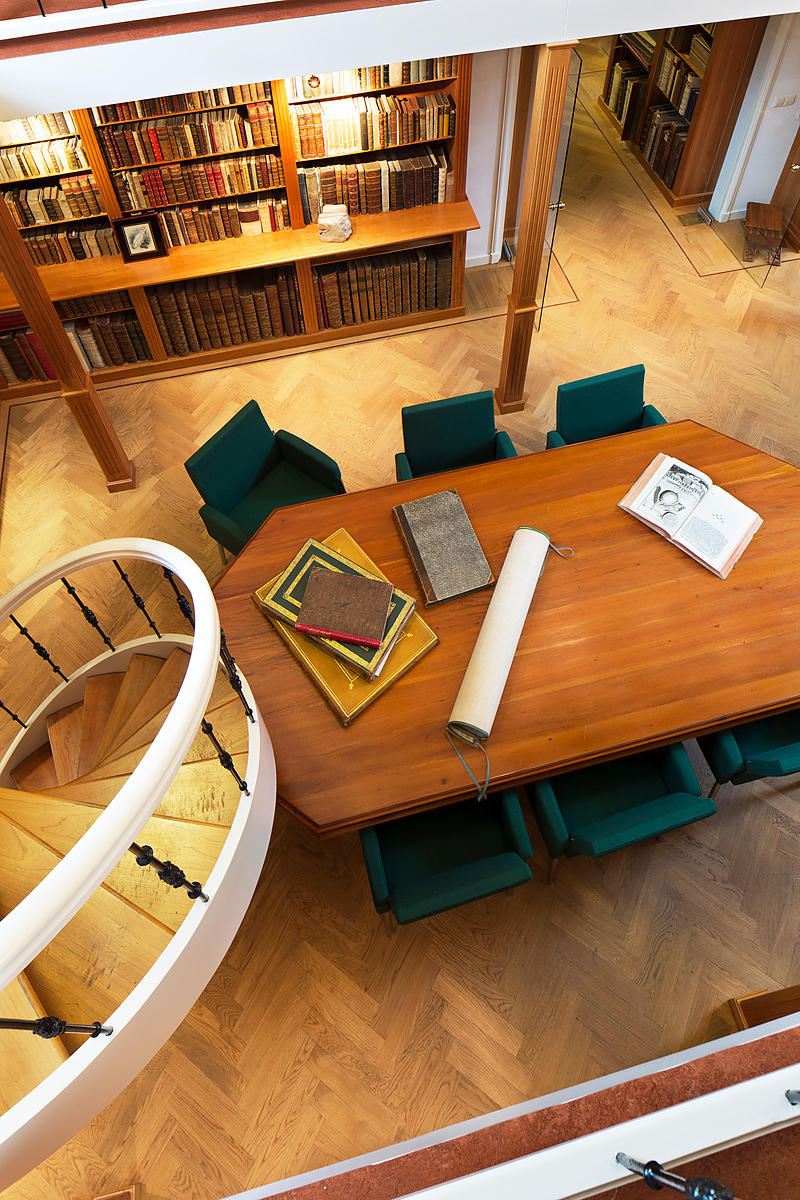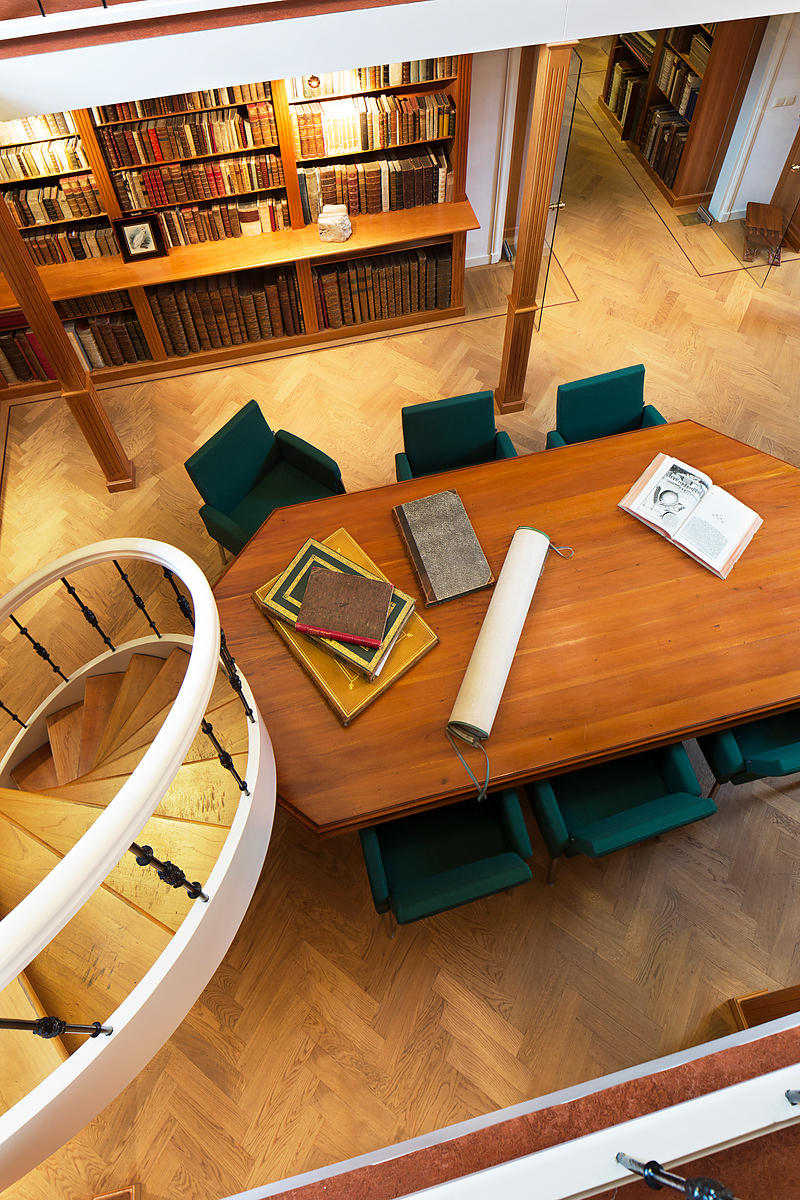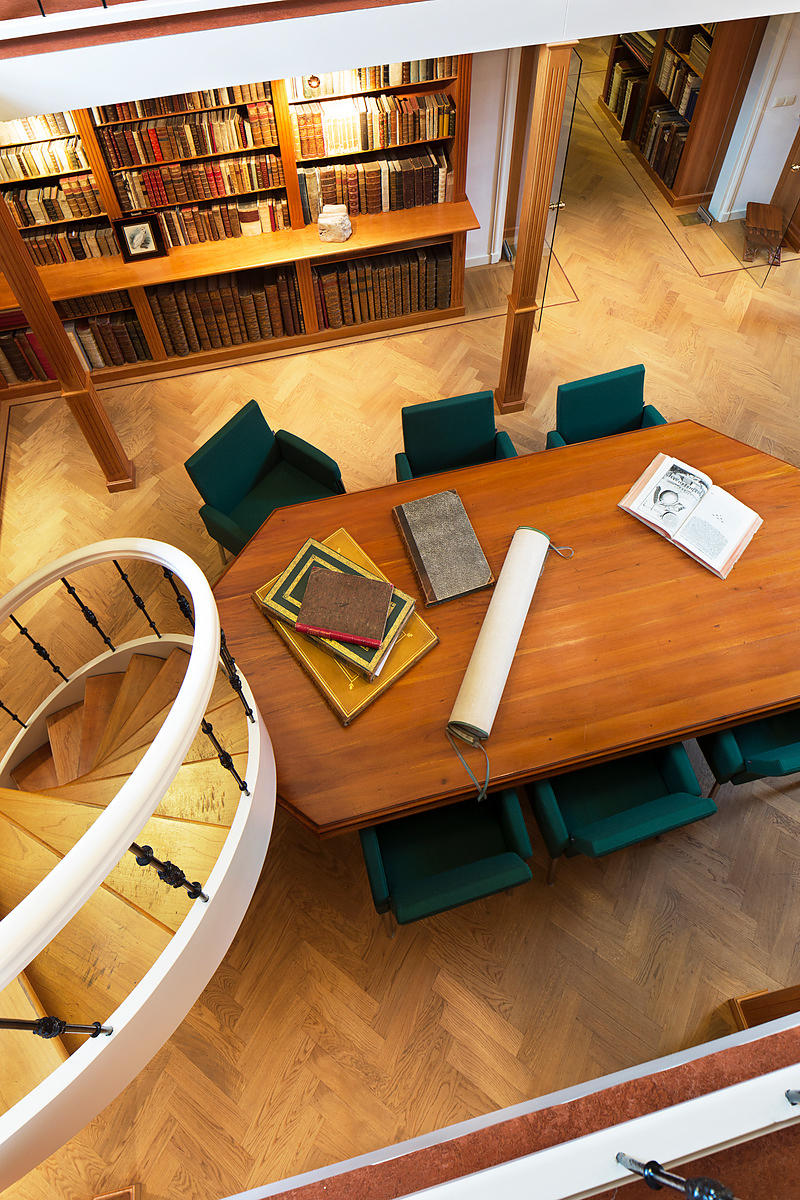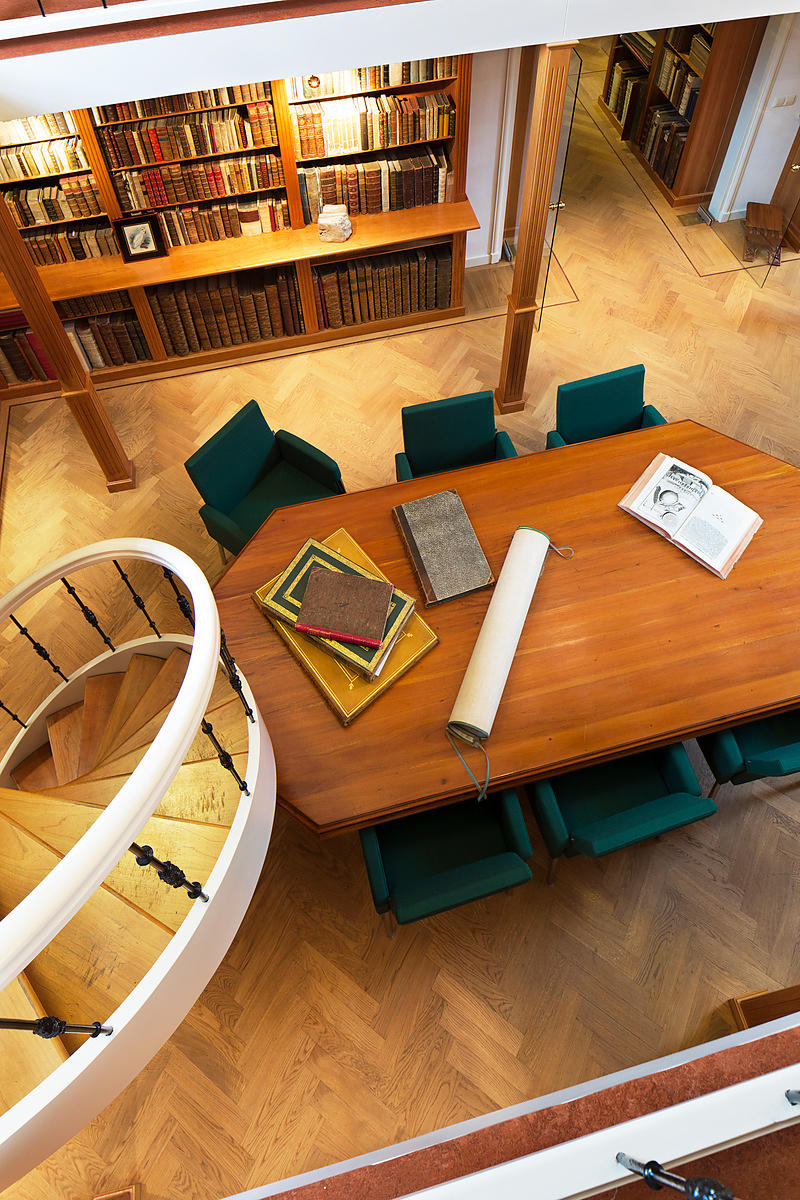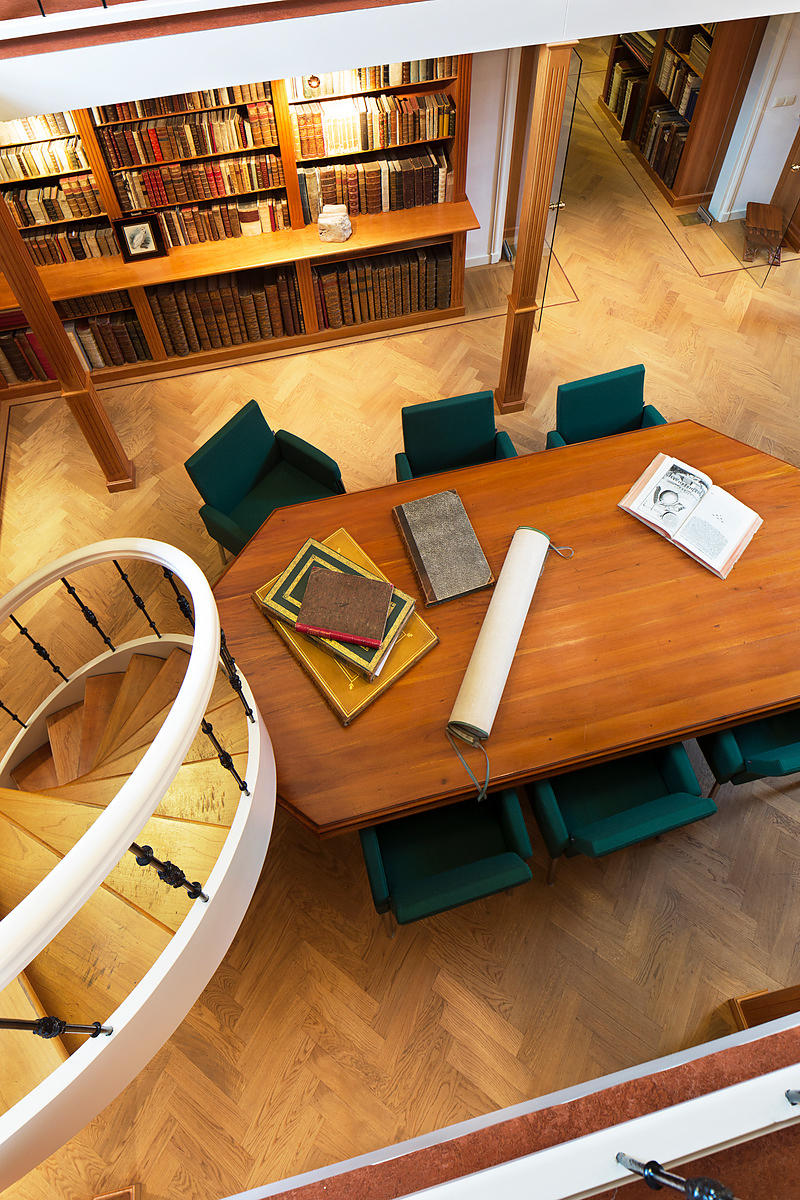 AESOP.
Les fables dEsope Phrygien. Traduction nouvelle. Illustrée de discours moraux, philosophiques & politiques, par J. Baudoin. Avec les figures en taille douce.
Rouen, Jean and David Berthelin, 1659. 8vo. With an engraved frontispiece (a king with an armillary sphere, surrounded by a mixed crowd, looking down on more than a dozen animals, with a blank cartouche at the foot, but the title and translator in the head of the plate), a full-page engraved portrait of Aesop with animals, and 117 (of 118) full-page numbered engravings for the 118 numbered fables, some signed by Marie Briot, all engravings on integral leaves. With woodcut headpieces, tailpieces and decorated initials.Sheepskin parchment (ca. 1700?), gold-tooled title on the smooth spine.
€ 950
First issue of the very rare Rouen edition of Aesops fables, translated into French by Jean Baudoin (1590-1650), who added extended moral commentaries and lessons. Baudoin, an early member of the Académy Française, also translated Torquato Tasso and other famous authors. In 1630 he contracted with the engraver and etcher Isaac Briot (1585-1670) to produce the copper plates for his first Aesop edition (Paris 1631). Arbour notes that its frontispiece is signed "I Briot" (though the copy we have seen merely says "Briot fecit") but that some plates are signed by Isaacs daughter Marie Briot (ca. 1610?-post 1659?). While the frontispiece and portrait were new in 1631, at least many of the other engravings follow Marcus Gheeraertss 1567 series but in mirror image. Baudoin expanded his edition in 1649 and Jean de Bray published a posthumous edition in 1659, both at Paris. Bodemann says their engravings are copied from the 1631 edition and Bodemann and Fabula docet note that some are signed "Briot", which they take to mean Marie. The present edition appeared in the same year as the third Paris edition, but does not include its Francesco Filelfo (1398-1481) fables, which Baudoin added in 1649. The present engravings are mirror images of those in the Paris editions, returning the fable illustrations to the original orientation of the 1567 Gheeraert series. Four are signed "M Br", or "Marie Briot" (nos. 5, 8, 12 and 35, not signed in the 1659 Paris edition), but the portrait of Aesop (signed "Briot" in the 1659 Paris edition) and the frontispiece are unsigned. The present edition was reissued in 1660. We have located only one other copy of the present issue (apparently also incomplete) and only three of the 1660 issue (at least one incomplete). The pagination is always irregular.
From the library of William S. Heckscher (1904-1999), professor of art history and iconology at the University of Utrecht (presented to him by a friend in 1963). Lacking one leaf (X3, with engraving 69, pp. 355-356), engraving 66 slurred during printing and engraving 20 (and 52, 66 and 84 very slightly) shaved at the fore-edge, frontispiece backed with blank paper, reattached and somewhat browned, a few leaves foxed (quire h seriously, but no engraving falls in h) and one with a marginal chip. Further in good condition.KVK & WorldCat (1 copy, apparently incomplete); www.sudoc.fr/177563761 (same copy); cf. Roméo Arbour, Un éditeur ... Toussaint du Bray 302 (1631 ed.) & pp. 122 (Marie Briot), 364-365 (1630 contract with Isaac Briot); Bodemann 67.2 (1659 Paris ed.); http://hdl.handle.net/10504/78592 (1660 "Paris"[!] ed. by the present publishers); Fabula docet 17 (1659 Paris ed.).
Related Subjects: