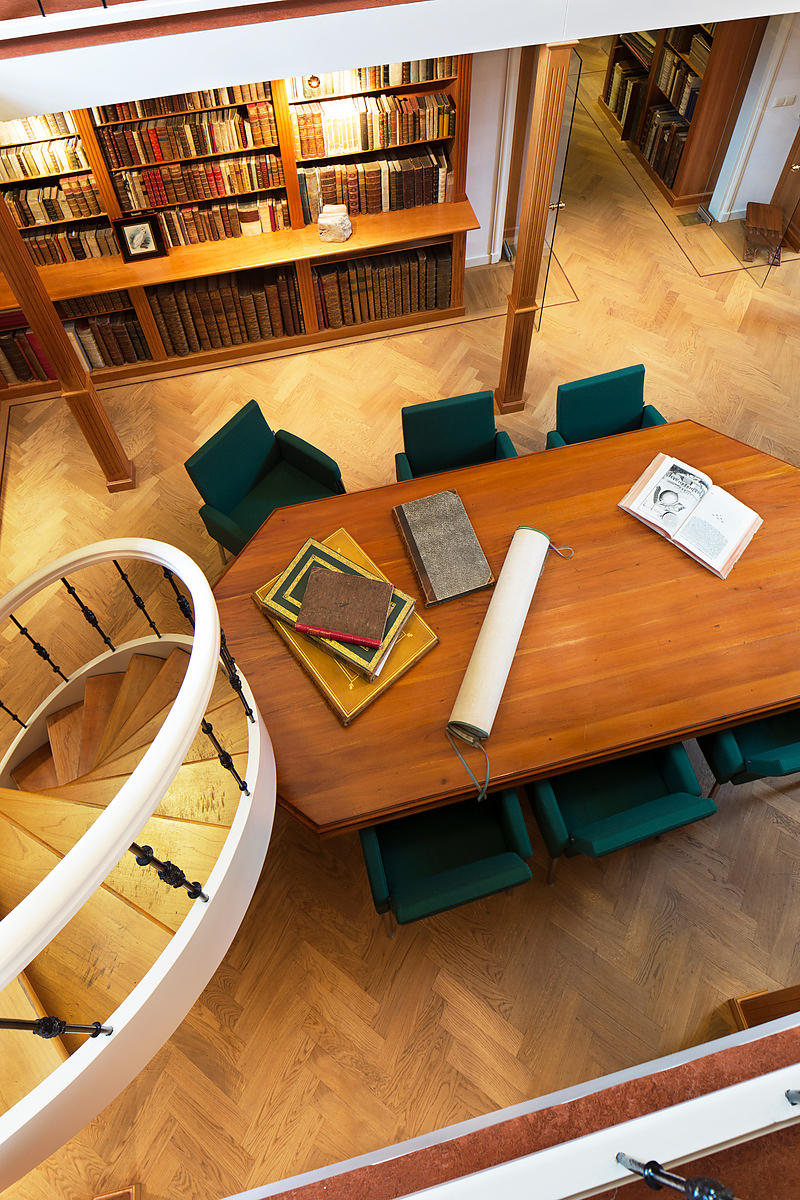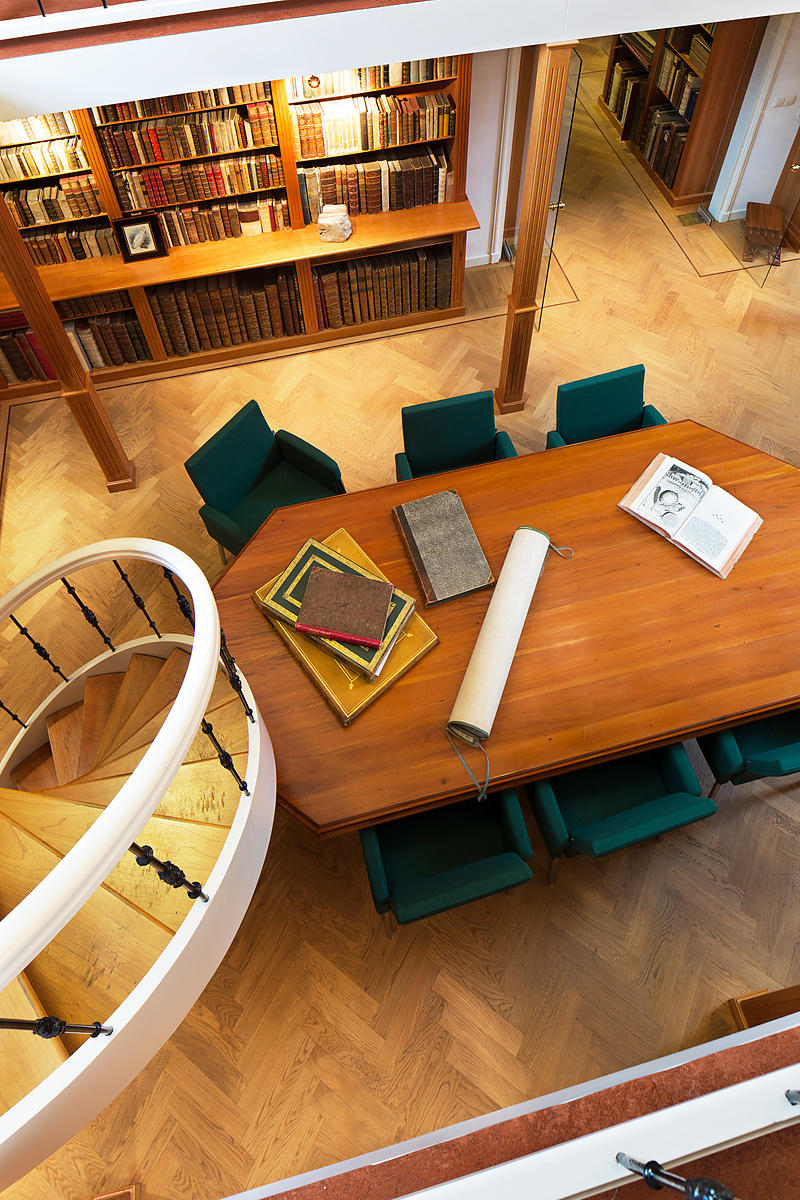 ACQUAVIVA, Bellisario.
De venatione et de aucupio, de re militari et singulari certamine.
Naples, Jean Pasquet de Sallo, 1 August 1519. Folio (293 x 203 mm). With woodcut printer's device at end. 18th c. Italian red morocco, flat spine gilt. XXII, XXI, [1] pp.
€ 35,000
Rare first edition of this work on falconry and hunting as well as on military matters and duels. Acquaviva (1464-1528) was a statesman and condottiere for the Aragonese kings of Naples; in return for helping repulse the French invasion of Charles VIII and for his ongoing support of the Spanish in Naples, he later became Duke of Nardò. This volume was issued alongside another on the education of princes, "De instituendis liberis principum". A manuscript note on the title-page refers to his related educational tract "Paraphrasis in economica Aristotelis", on household and agricultural matters, also printed by Jean Pasquet as the second part of "De instituendis liberis principum", and which was presumably at one time bound with this book. - Acquaviva's literary connections are indicated by the two prefaces by Neapolitan humanists addressed to him: the first one is by Crisostomo Colonna, and the second by Antonio Galateo; all three had studied with Giovanni Pontano. Acquaviva dedicates the first work, on hunting, to his brother Andrea Matteo, with whom he studied the Kynegetica of Oppian in childhood.
First leaf stained and repaired at edges with loss of a few letters on verso. Some dampstaining; extremities slightly rubbed. Edit 16, CNCE 238. Cf. Harting 301 (listing a previous edition printed by Pietro Perna in Basel, 1518, which was actually produced in 1578).
Related Subjects: