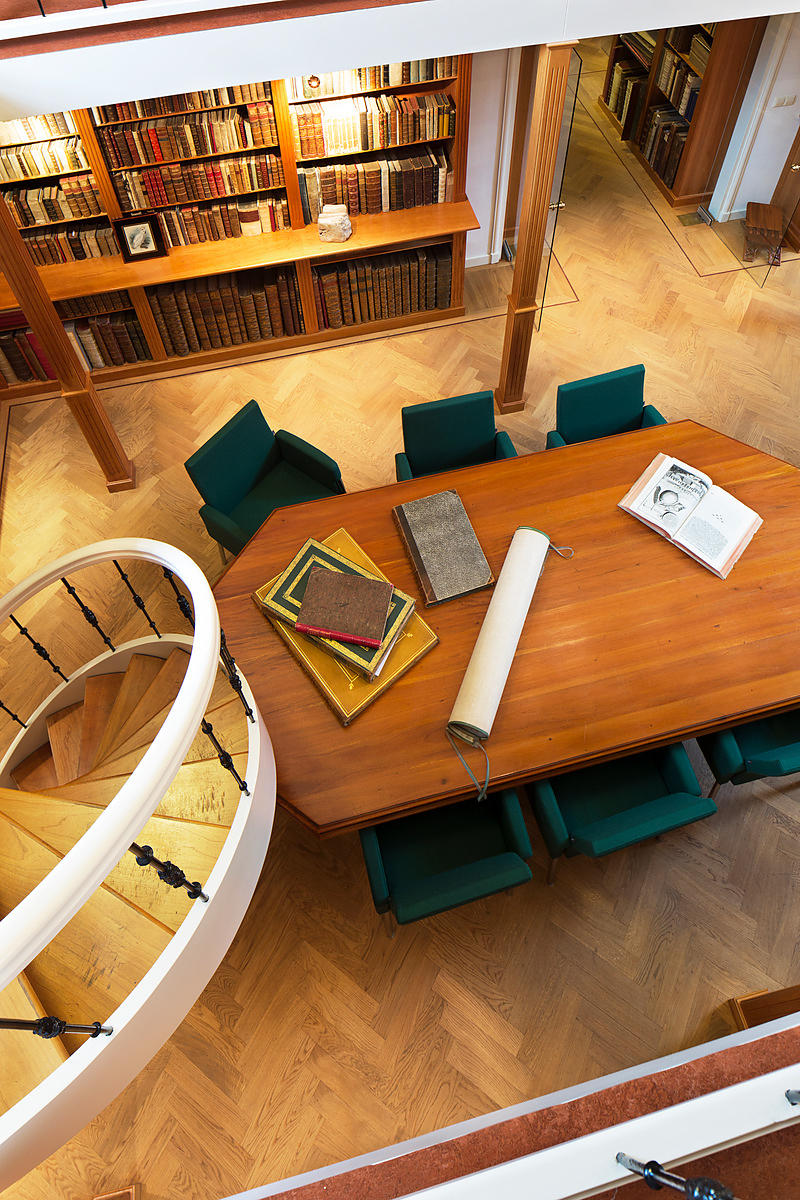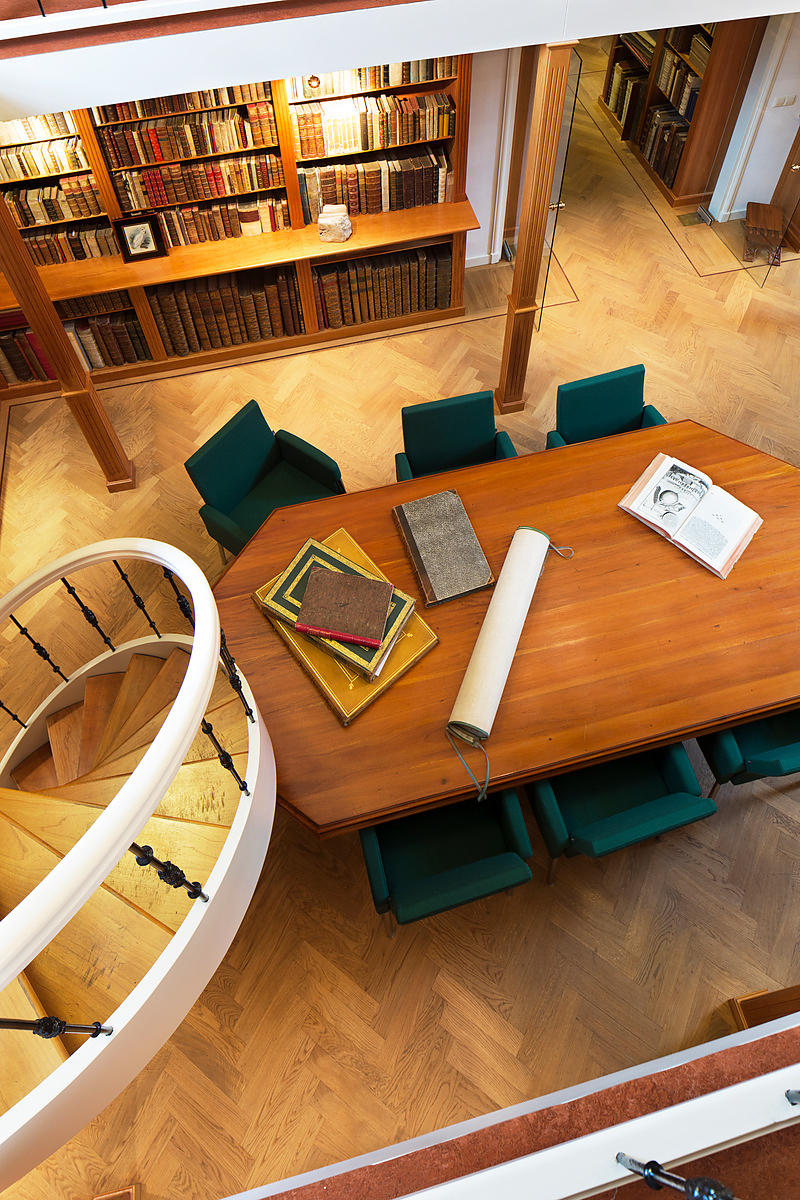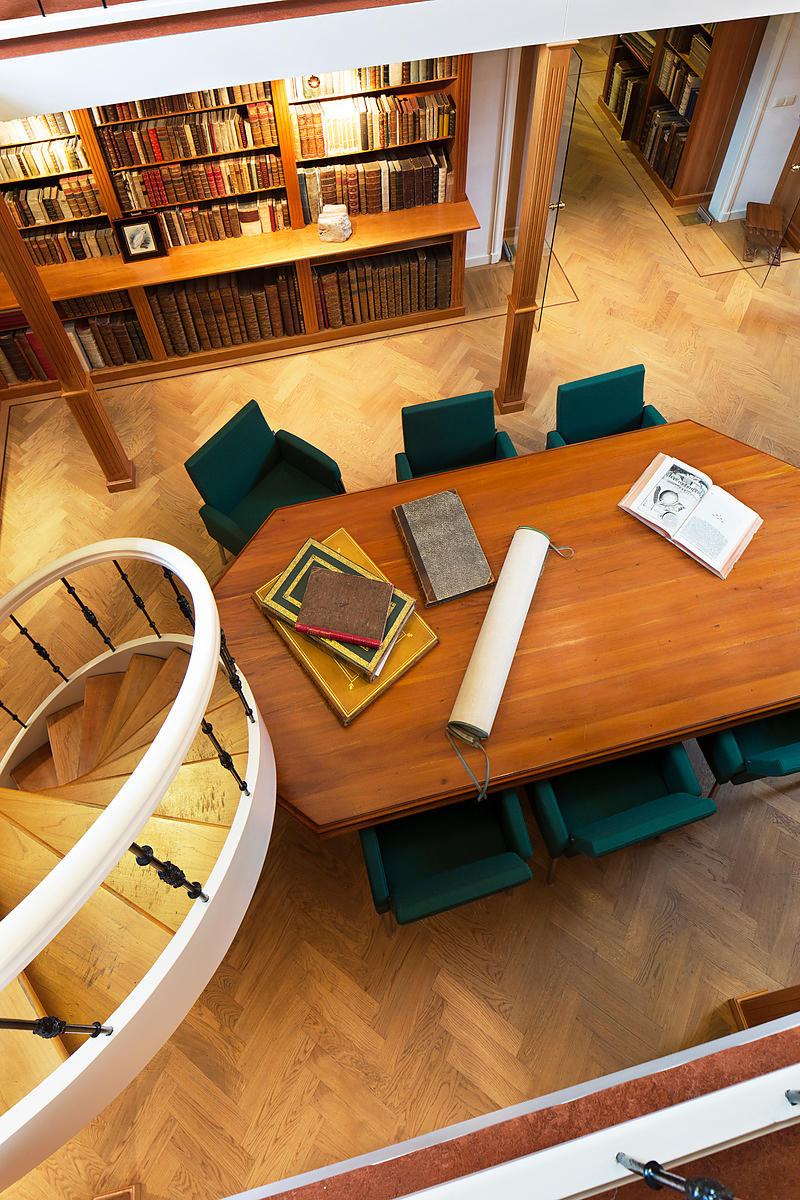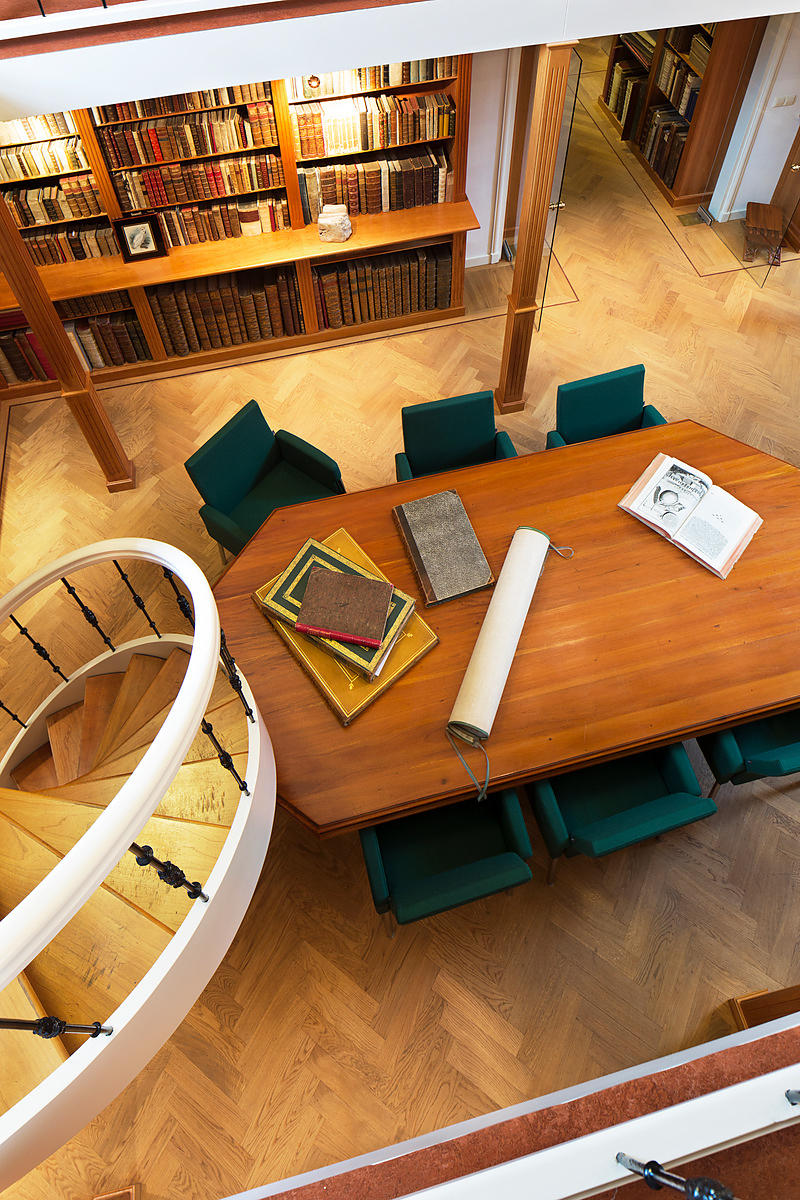 ACHRACH, Jezer ben (pseud.) [= Christoph Gottlieb RICHTER].
Der jüdische Robinson beschrieben durch Jezer ben Achrach Pfleger der Schulen zu Constantinople, in India, Arabia, Persien, und Egypten, und Deutinger der Juden Gesez-Buch und Dolmetscher aller Sprachen in Orient.
"Trankebar" [= Tharangambadi, India, but printed and published in Nürnberg], [Gabriel Nikolaus Raspe?], "5808" [= 1759]. 2 parts in 1 volume. 8vo. With a woodcut vignette on the title-page and woodcut head and tail pieces (plus a headpiece built up from rococo typographic ornaments). Modern marbled boards with red morocco spine label lettered in gold, new endpapers. [16], 204 pp.
€ 5,500
Very rare first edition of an anti-semitic fictional story of a wealthy Jewish merchant from Rasapur in Gujarat, who fled India and then Spain, shipwrecked on the way to the Dutch East Indies, and lived on a deserted island: a so-called Robinsonade, published 40 years after Defoes Robinson Crusoe. It purports to have been written in Tharangambadi by Jezer ben Achrach, "Schwäher" (son-in-law?: he seems more likely a nephew or grand nephew) of the protagonist Robinson ben Achrach, but it is attributed to the Nürnberg lawyer and satirical writer Christoph Gottlieb Richter (1716/17-1774), who used this and several other Jewish pseudonyms for his anti-semitic publications. This curious work is very rare, only 2 copies appear in WorldCat: at Oxford and Yale Universities. In 1892 a second edition appeared at Nürnberg, which is more common.
With a small mark in red ink in the top right corner of the title-page, paper slightly browned, as usual in 18th-century German books. Otherwise in very good condition. Howgego V, R22; Ulrich IV, 64; WorldCat (2 copies); not in Gove; for the author: CERL thesaurus cnp01141231 & 02135597; personenlexika.digitale-sammlungen.de, GND 116510145).
Related Subjects: