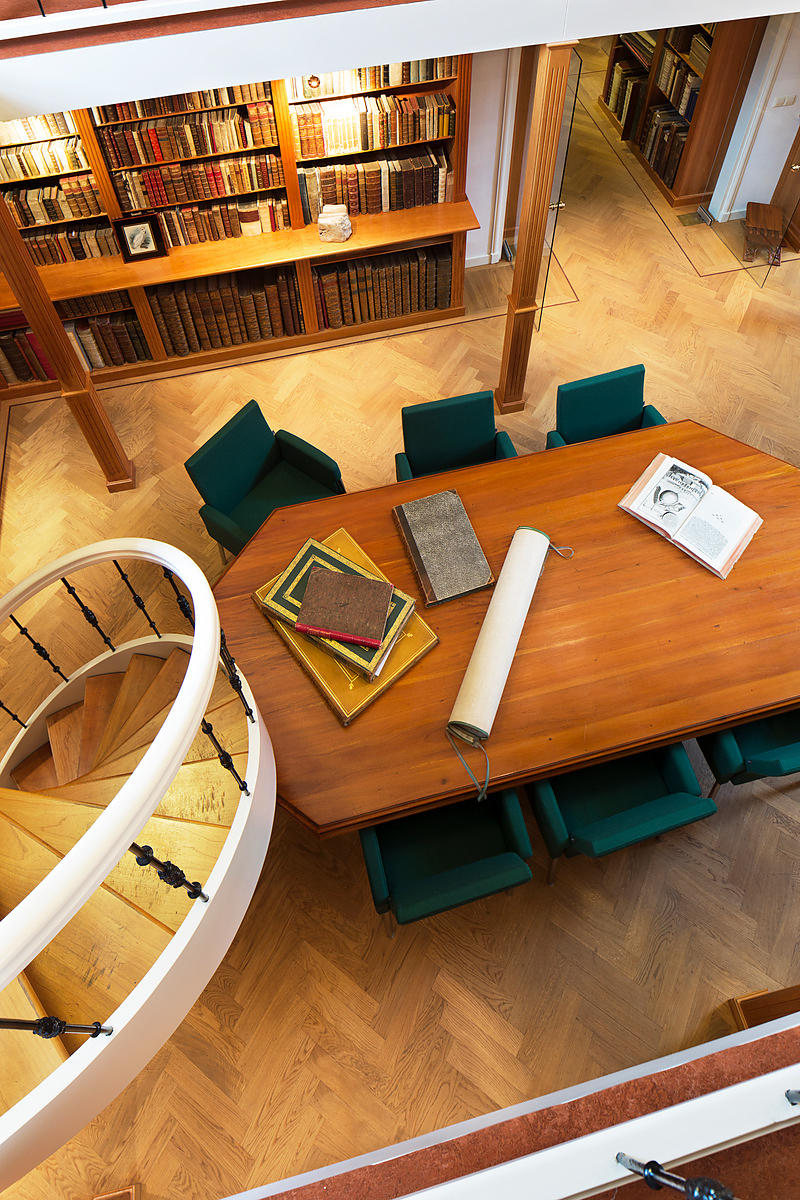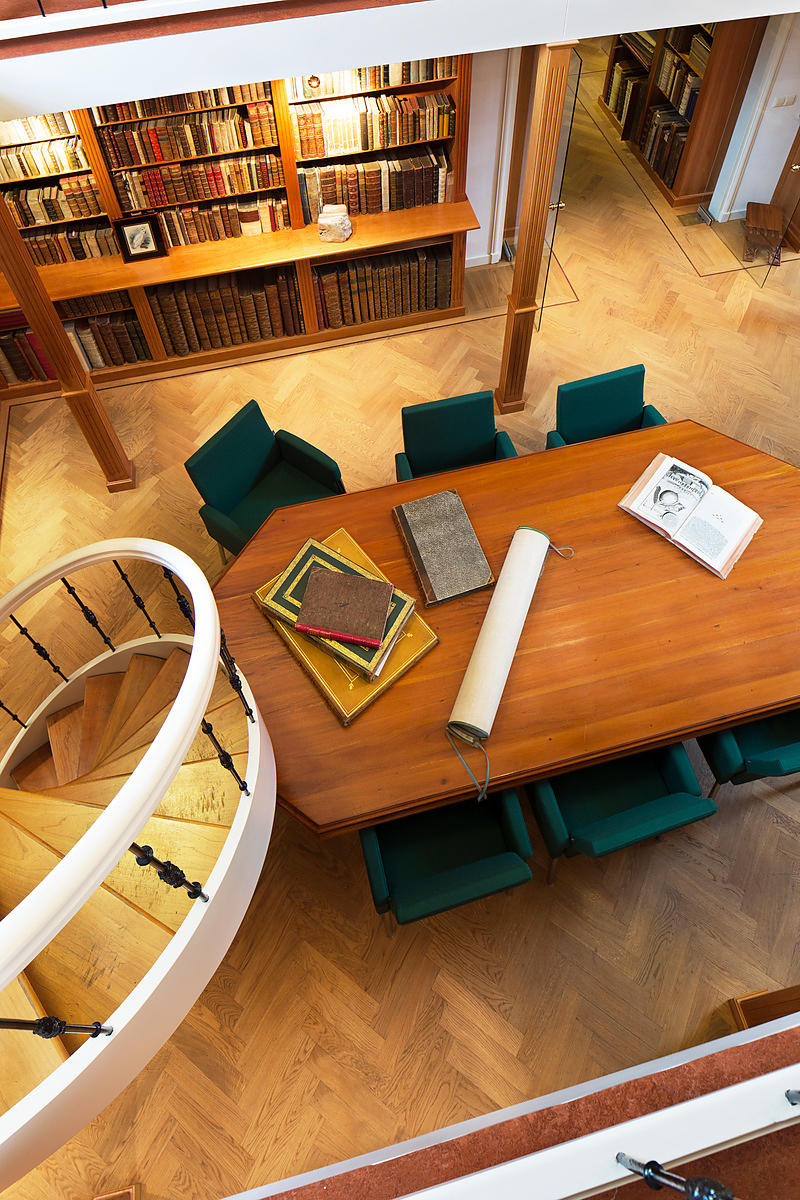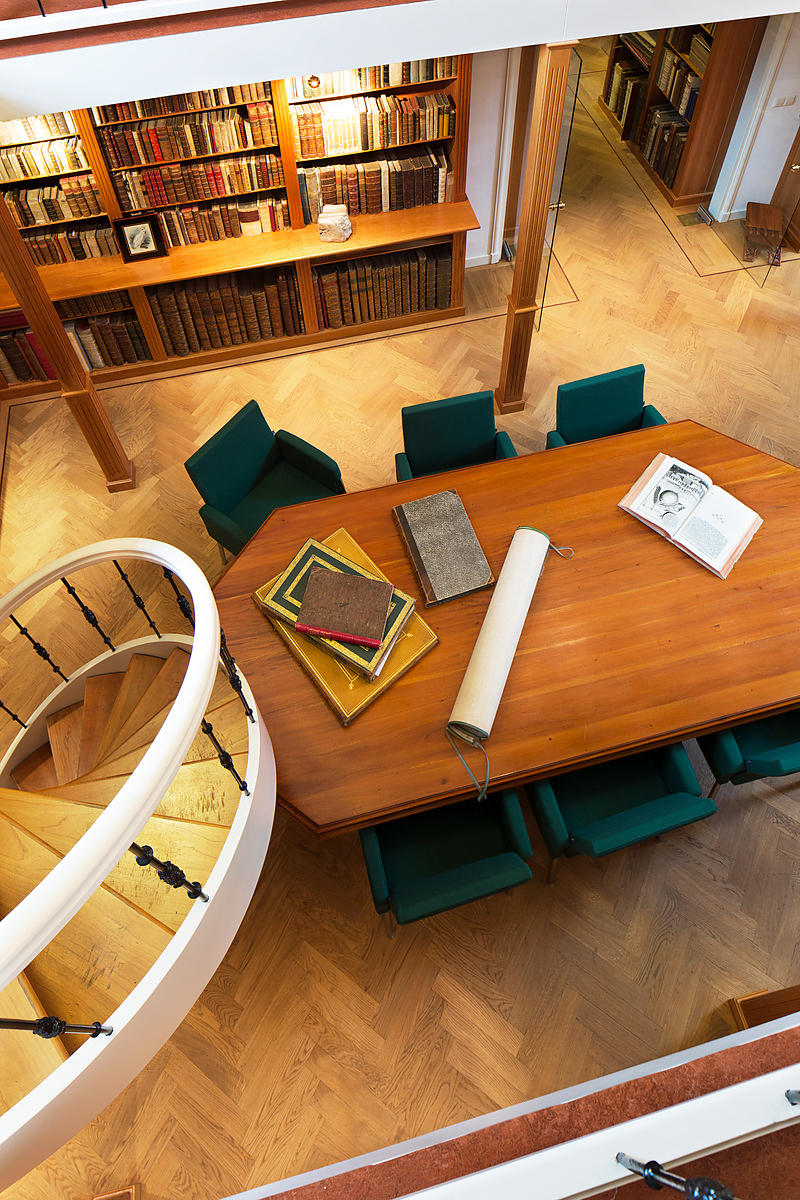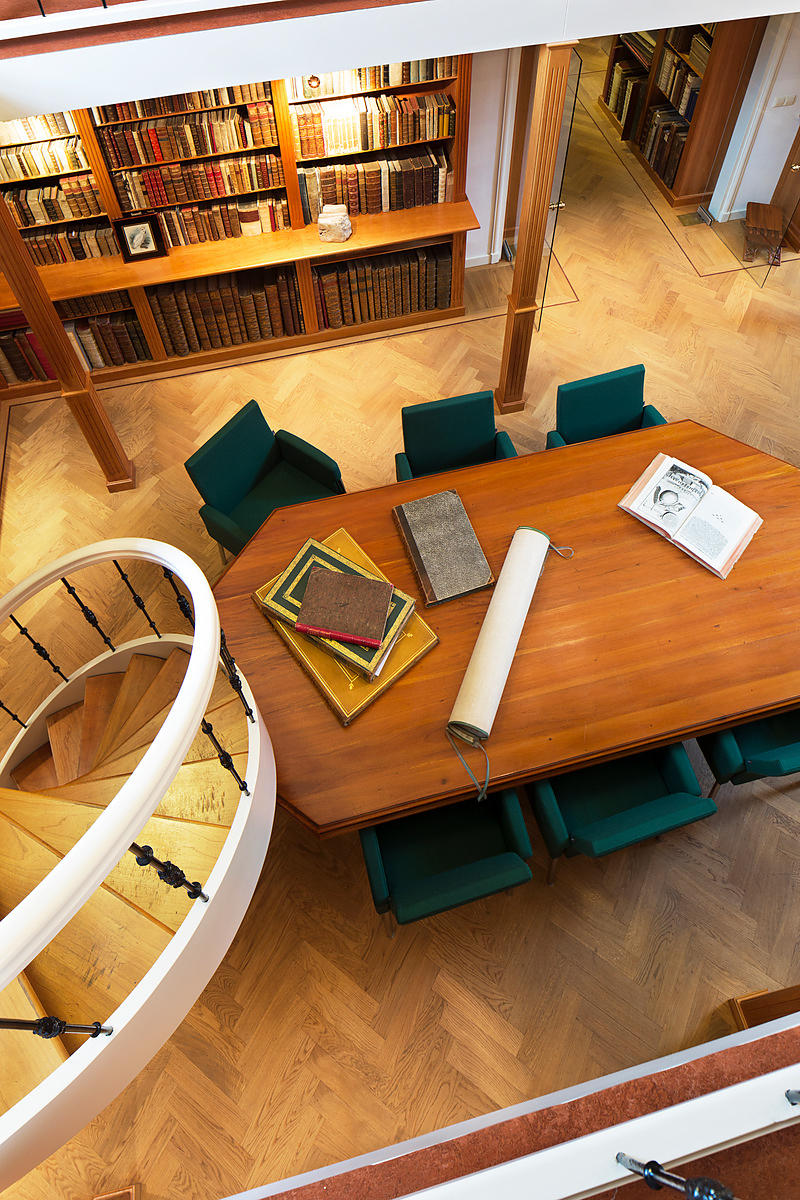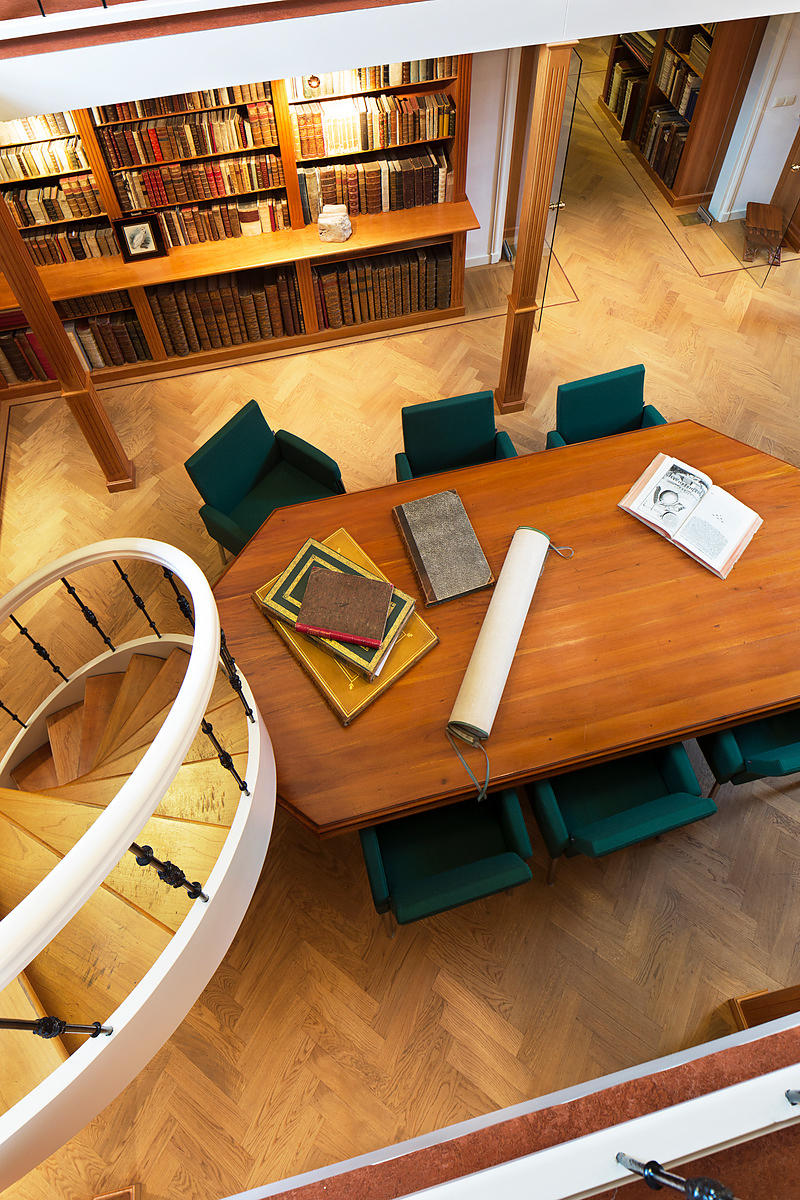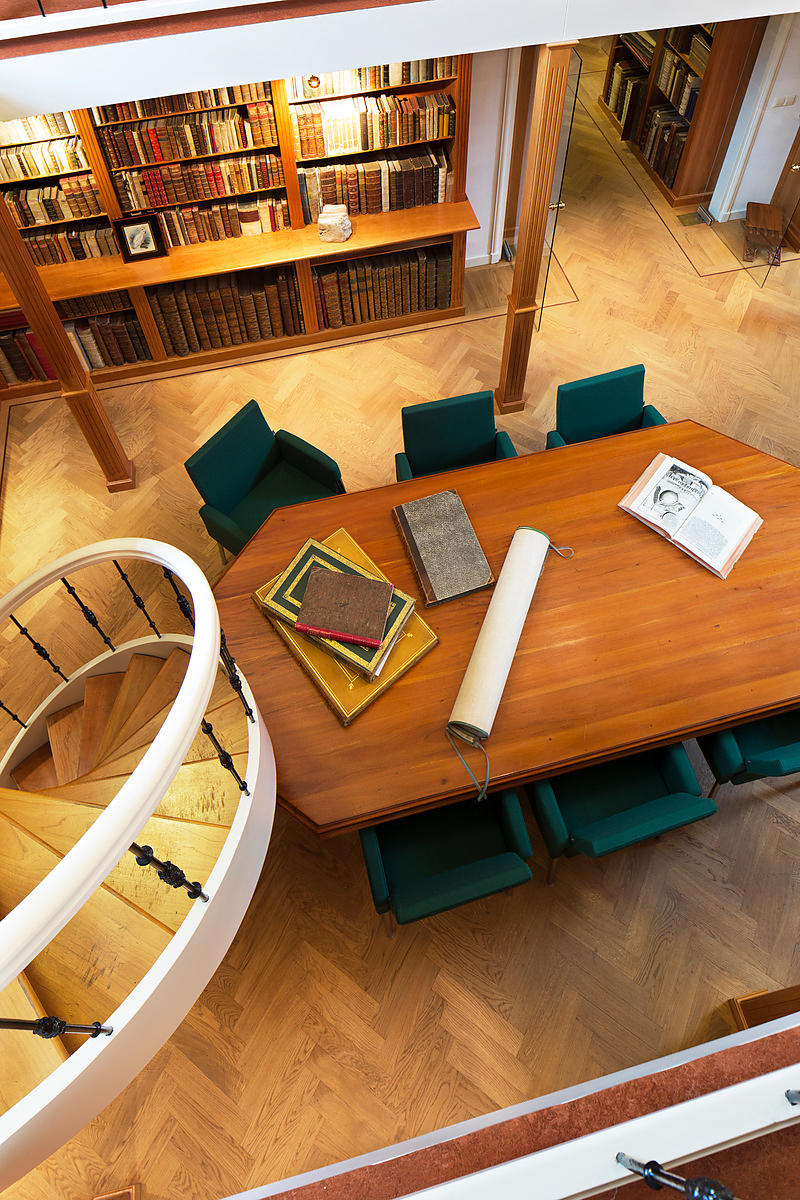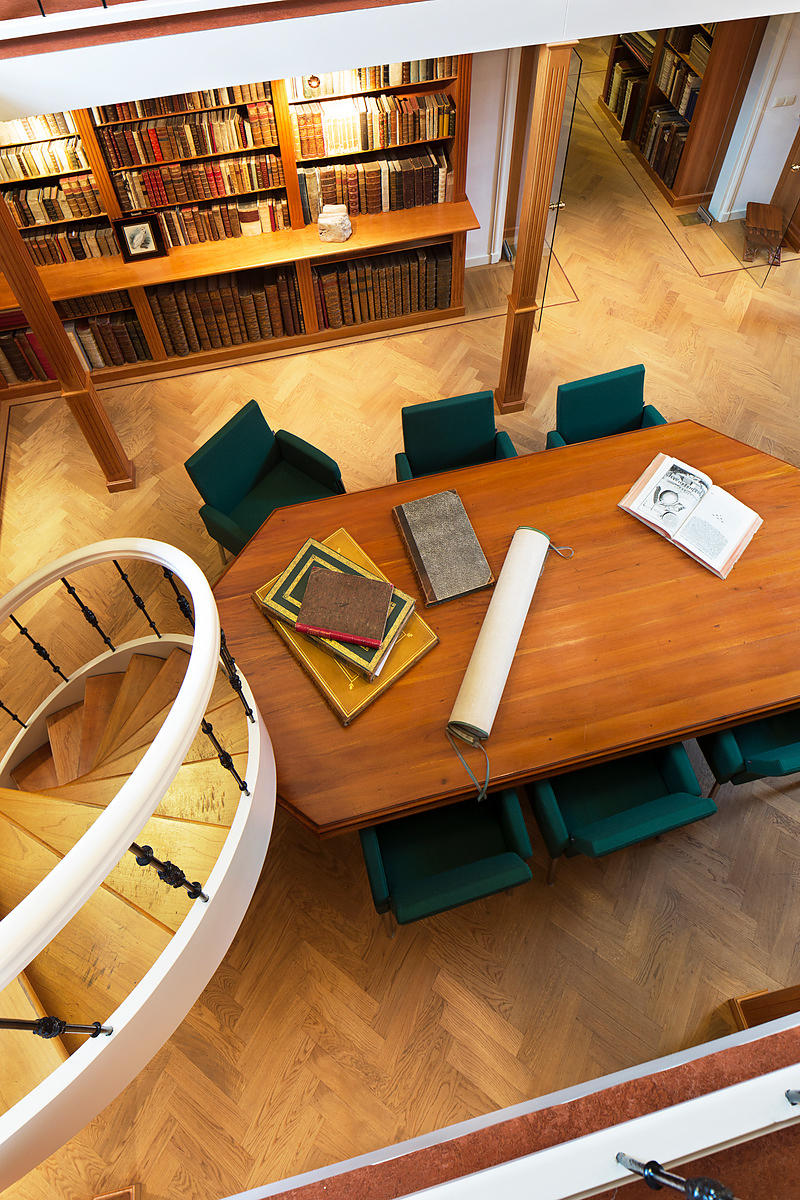 [VOYAGES].
Magazijn der nieuwste en meest belangrijke reisbeschrijvingen tot nut en vermaak voor alle klassen van lezers, … [part-titles:] Nieuwe reisverhalen. Een tijdschrift, ...
Amsterdam, widow G.A. Diederichs and son (parts 1-12), Diederichs brothers (parts 13-24), 1820-1826. 24 parts intended as 12 volumes, here still in parts (as published). 8vo. With 23 aquatint frontispieces and 1 folding engraved map. Original publisher's green and blue stiff paper wrappers printed letterpress, many lined with the publisher's advertisements.
€ 4,950
Complete set of an attractive collection of travel accounts, finely illustrated with aquatint views. Each volume contains excerpts of famous narratives (most running over several volumes), the later volumes also including short news articles on countries, regions, cities, etc. The volumes detail travels and voyages in Africa (Mungo Park), Ceylon, Greenland, Russia, Nubia, Brazil (Spix, Langsdorf, Wied-Neuwied), Turkey, Persia and Armenia (Jaubert), the Arctic, New South Wales, the Himalayas, the Cape of Good Hope, Myanmar, but also in Europe (Italy, Switzerland, France, Greece). The news articles cover Haiti, Jamaica, China, the Pacific, Istanbul and other regions.
The illustrations show Rio de Janeiro, Brazilian hunters and Aimoré (or Botocudo), the Ottoman Sultan Mahmud II, Ali Pasha, Jerusalem, Gibraltar, Cadiz, Malacca, Camels, an Eskimo, Kiev, etc. The folding map shows Myanmar (Burma), the Escorial in Madrid, Parry's ships in the Arctic, etc.
Part 13 (the last part of vol. 6) includes a leaf containing the letterpress title-labels intended for the spines of vols. 1-6. Some part-titles loose, several volumes with marginal waterstains, the wrappers rubbed and most spines damaged. Overall in good condition, untrimmed and in the original publisher's wrappers. Rare collection of voyages.
Saalmink, p. 1212; cf. Tiele, Bibl. 186 (note).
Related Subjects: