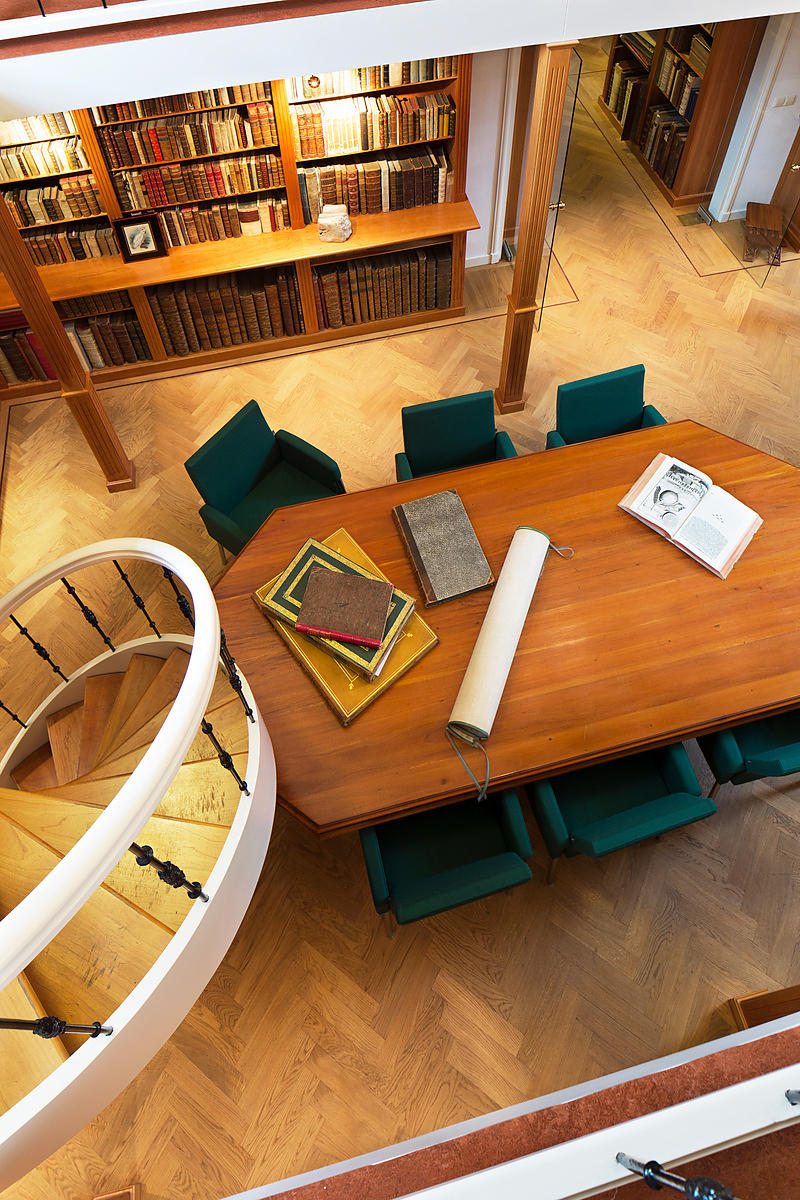 [SURINAM].
[Watercolour drawing of a European, a Redimoesoe and several Maroon people in the Surinam jungle].
[Surinam?, ca. 1805-1815]. Pencil, pen, wash and watercolour on wove paper (43.5 x 55.5 cm), in a passe-partout (58.5 x 69 cm).
€ 8,000
High-quality watercolour drawing of an early 19th century scene at an unidentified location, probably in what was then the Dutch colony of Surinam. It shows a European man, armed with a sabre and a pistol, pointing with a cane to a dark-skinned man dressed in short trousers and a red cap. They are surrounded by several dark-skinned Maroons: runaway African slaves or their native descendants, who settled in remote jungle regions and often came into conflict with the colonial authorities. The man with the red cap is dressed as a member of the Black Rangers, a Dutch army corps composed of black slaves, which had been formed in 1772 to fight bands of runaway slaves. The rangers were a fierce fighting force, each of them said to be worth six Dutch soldiers, and nicknamed the Redimoesoes, due to the red caps they wore until 1815. In 1805, one year into a period of British rule, a detachment of Redimoesoes rebelled and fled to join the Maroon people of the Ndyuka and Aluku (Boni). The drawing may depict an event during this episode or its aftermath, as most of the figures appear to be members of one of the Maroon peoples. The large chests in the lower right could suggest some sort of trade, but whether the Redimoesoe is a part of this trade or is simply a background extra, is unclear.
With a few tears at the edges repaired with tape; sheet lightly crumbled in the middle.
On the Redimoesoe: De Groot, "Rebellie der Zwarte Jagers", in: De Gids CXXXIII (1970), pp. 291-303.
Related Subjects: