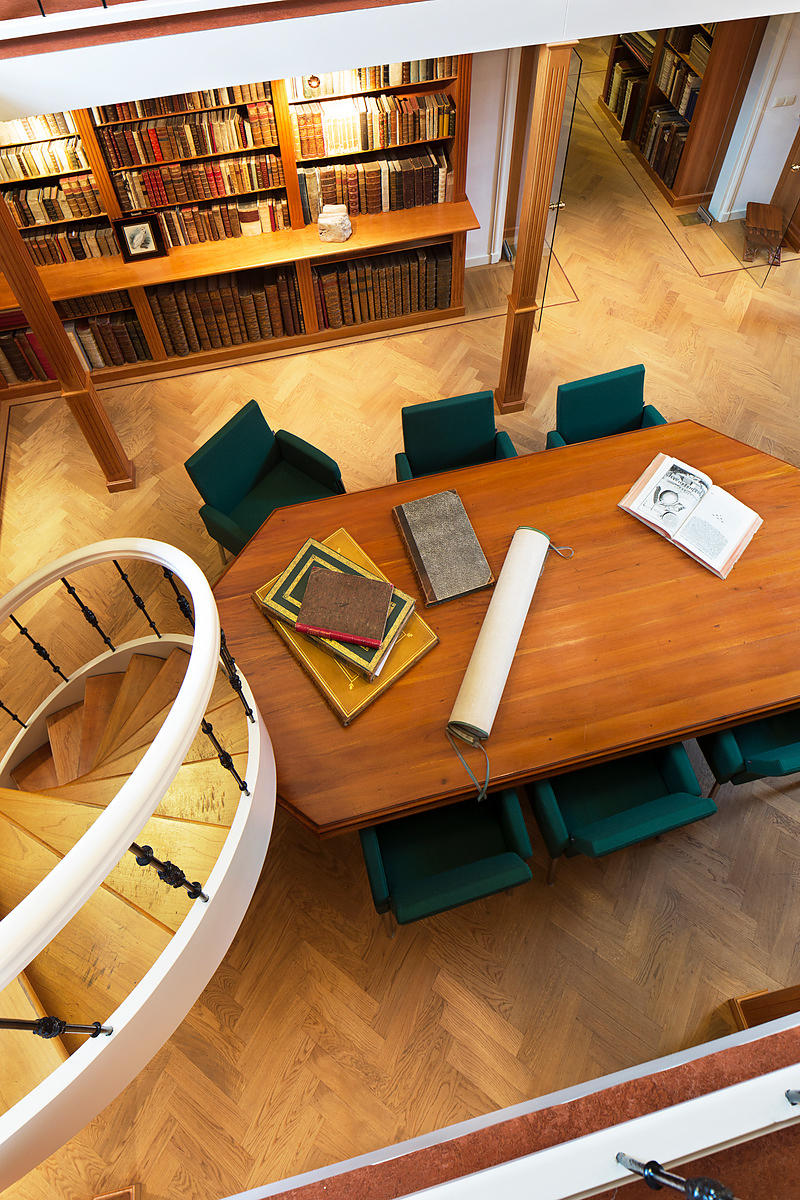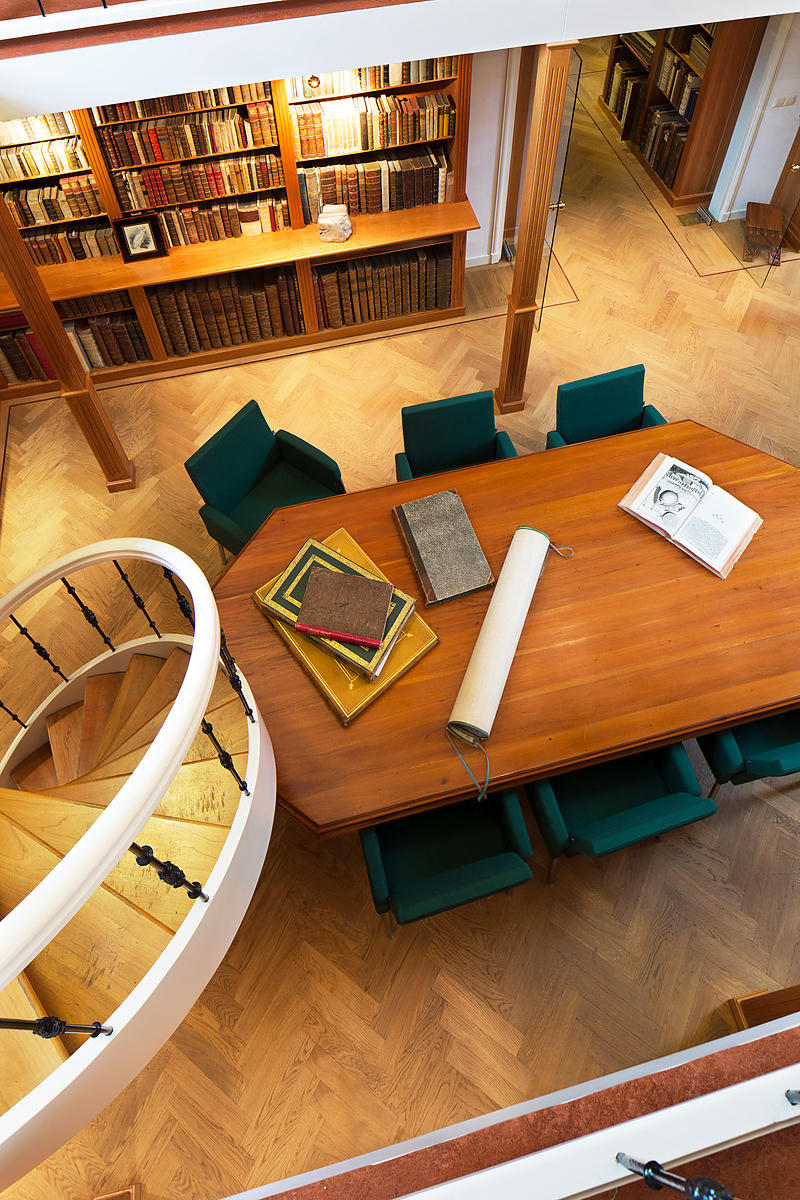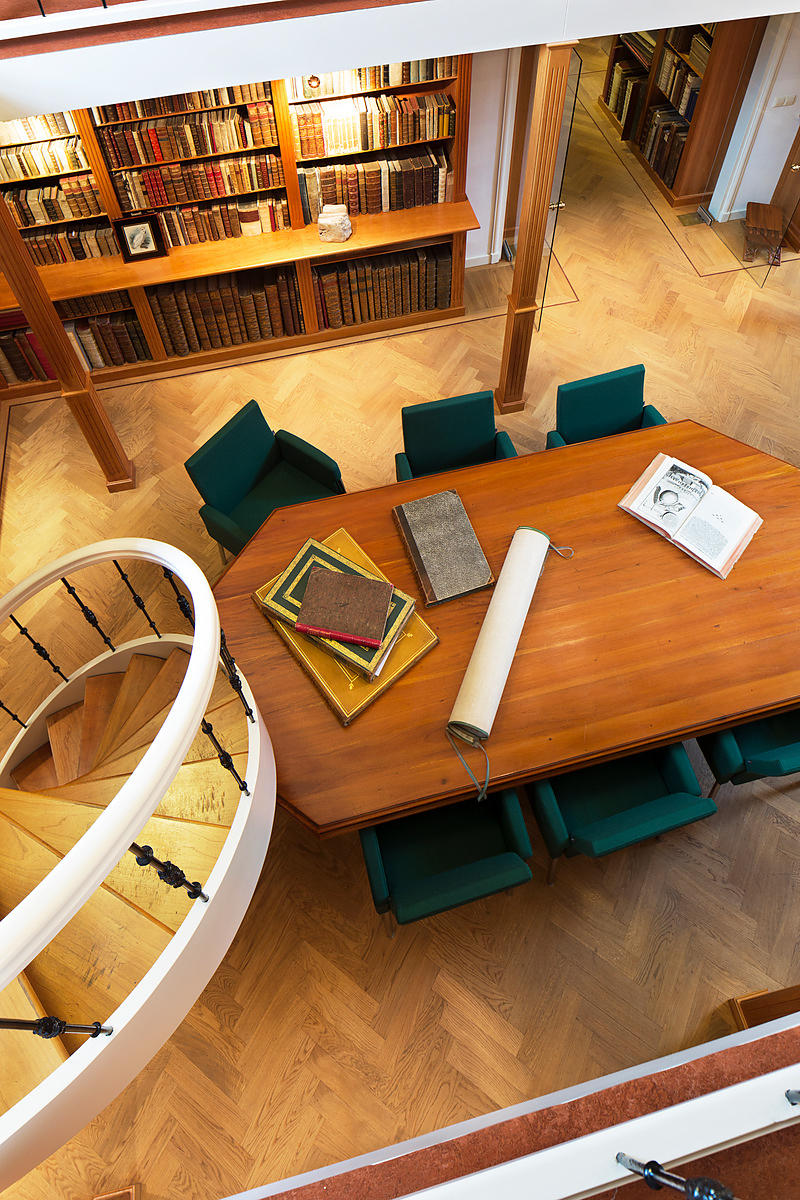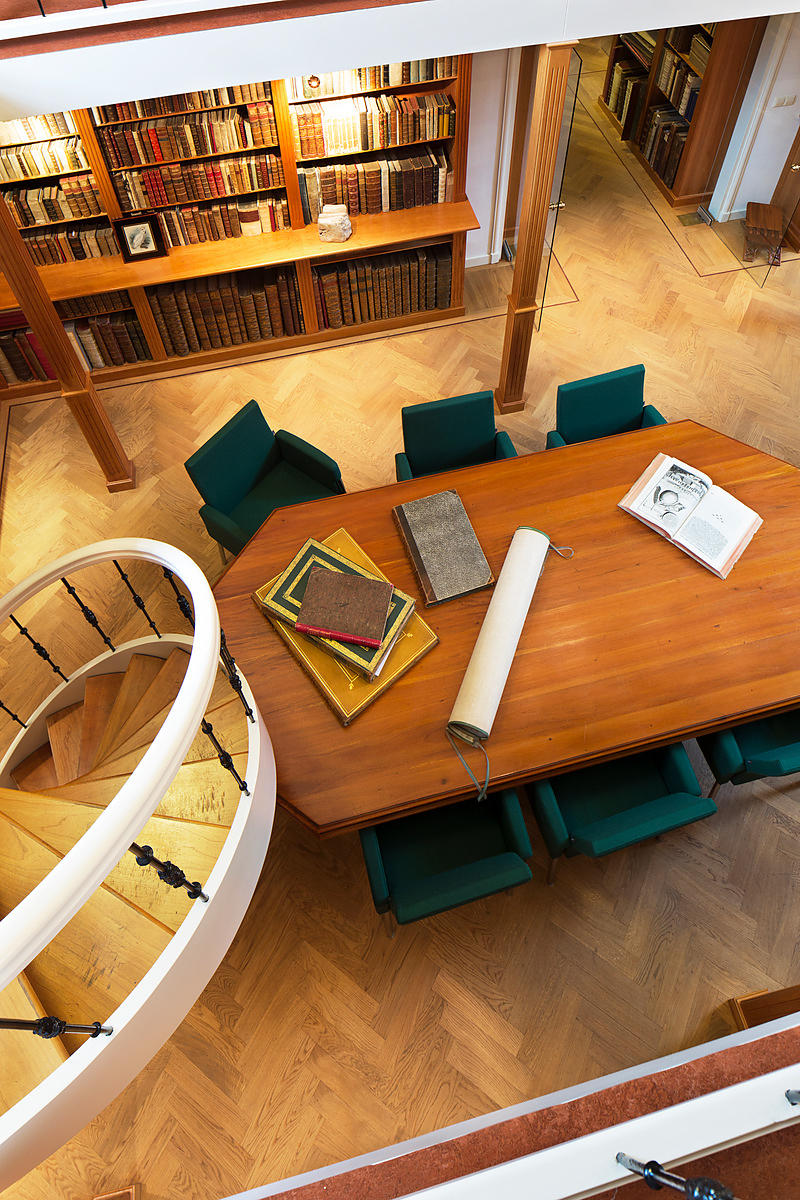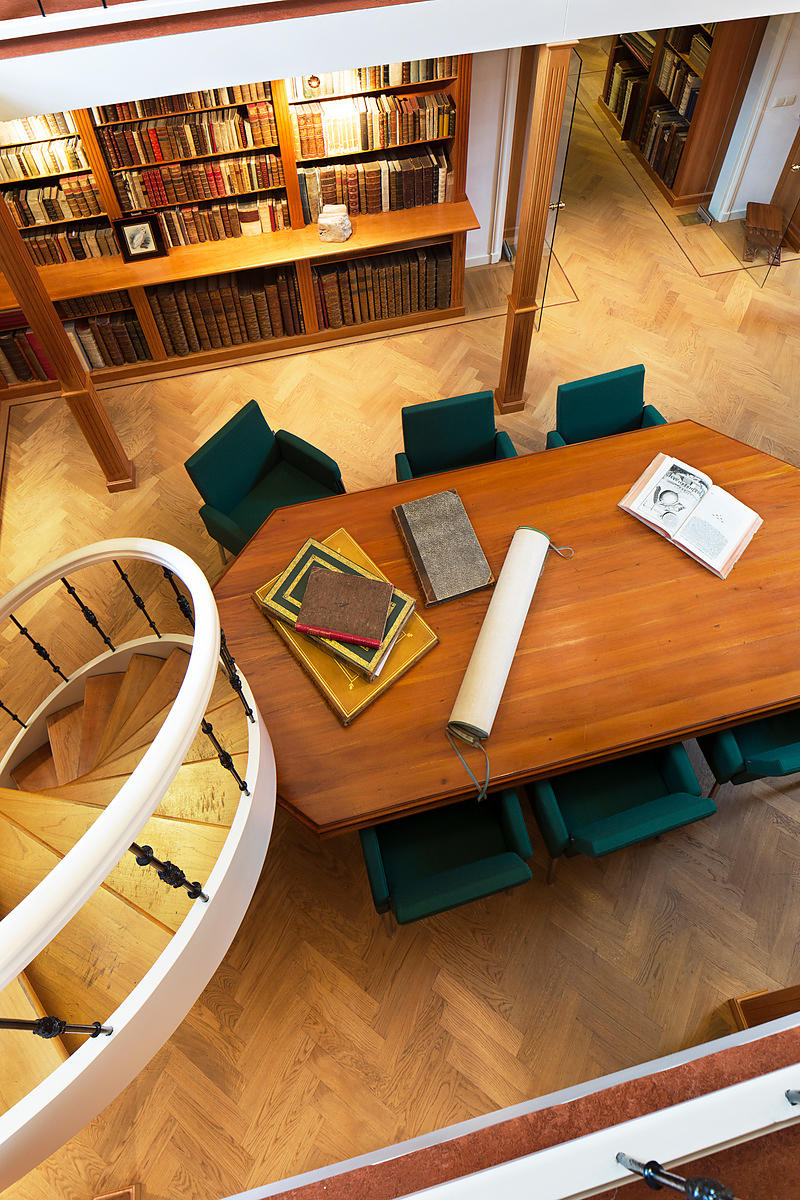 [REYNARD].
Reyneke Vosz de olde, nye gedrucket, mit sidlykem vorstande unde schonen Figuren, erlüchtet unde vorbetert.
(Colophon: Rostock, Stephan Mölleman for Laurentz Albrechts, in Lübeck), 1592. Small 4to (20 x 16 cm). With letterpress title-page printed in red and black in an illustrated woodcut border (partly coloured by an early hand), 53 small woodcut costume-figures and 44 large woodcut illustrations in text. Blind-tooled vellum (dated 1603), with central oval ornament and the letters "MEL" and "IPR" and the year "16 ... 03".
€ 7,250
Rostock-Lübeck edition of the fabulous animal epic Reynard the Fox. The Reynard stories were already established as a coherent collection in the 12th century and were first printed in 1479, in a Dutch prose edition. The numerous versions of the Reynard text show a great deal of variation, but the Dutch tradition, starting with the highly regarded and very original adaptation by Willem (author of Madoc), is the most dominant. The main story takes place in the court of a lion king, where all the other animal subjects complain to the monarch about Reynard's trickery, which leaves room for each animal to tell a story about the fox, his wits, cunning and criminal behaviour. The stories satirize nobility, clergy and peasants alike, not shunning scatological humour.
The book, in German verse, is adorned with a large number of small woodcuts of male and female costumes, of noblemen and -women, monks, beggars, merchants, soldiers, etc., often repeated. The large woodcut illustrations were made after those in the first Rostock edition of 1539, including 36 ascribed to Erhard Altdorfer.
With 17th-century manuscript inscriptions. Browned, with some marginal water stains and occasional spots. Recased with new endpapers, binding slightly soiled with some damage to outer border. Good copy.
Goedeke I, p. 482; Menke VI, 17 (1); VD16, R 998 (6 copies).
Related Subjects: