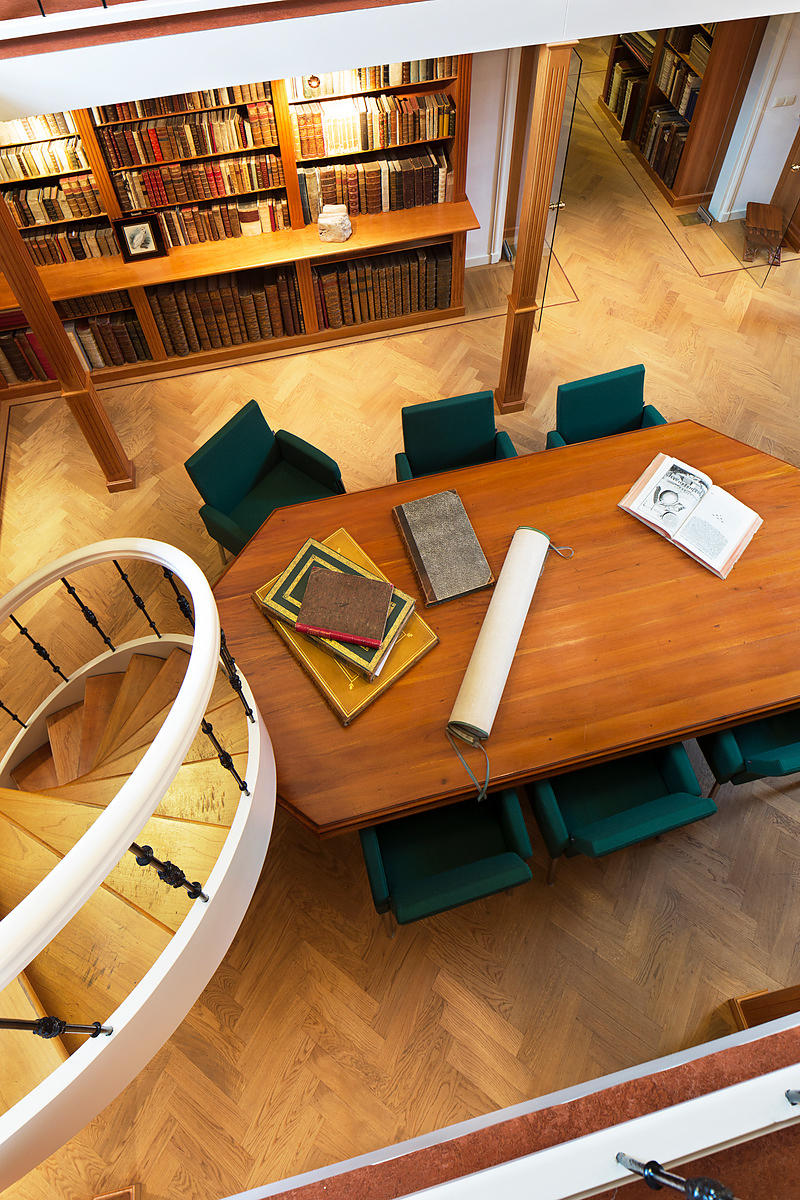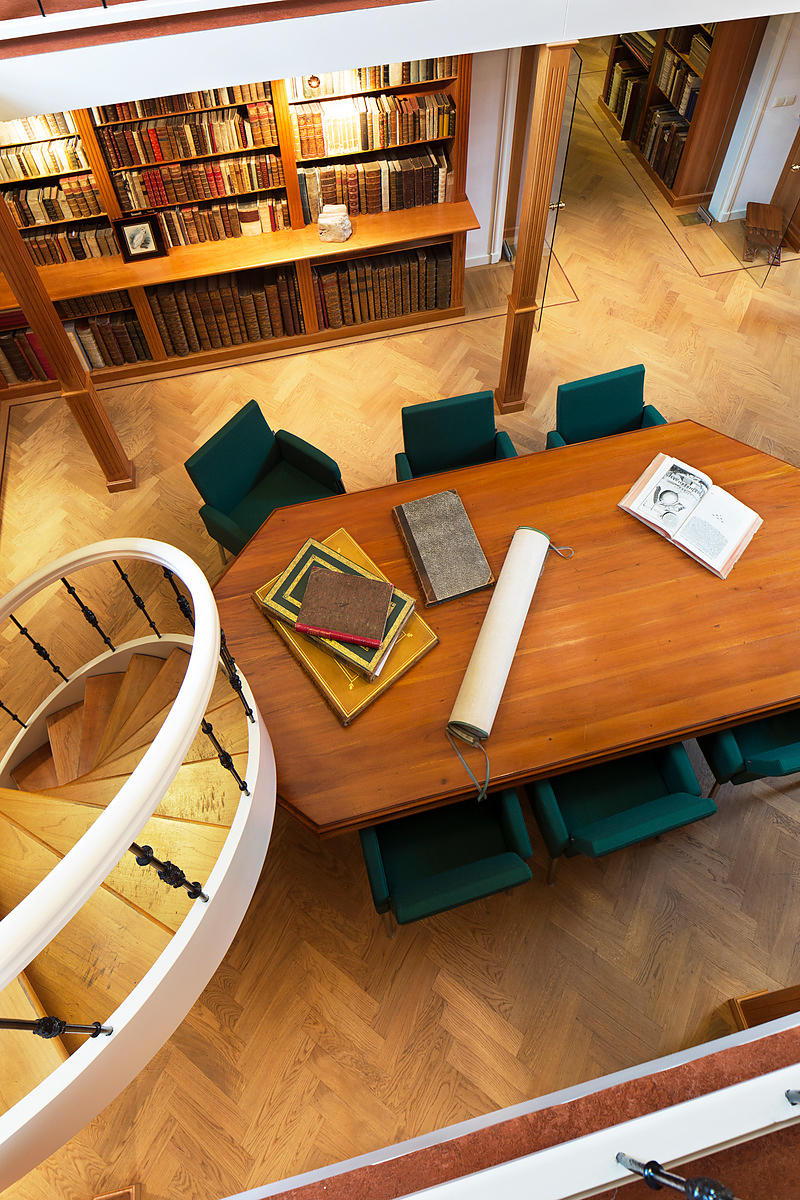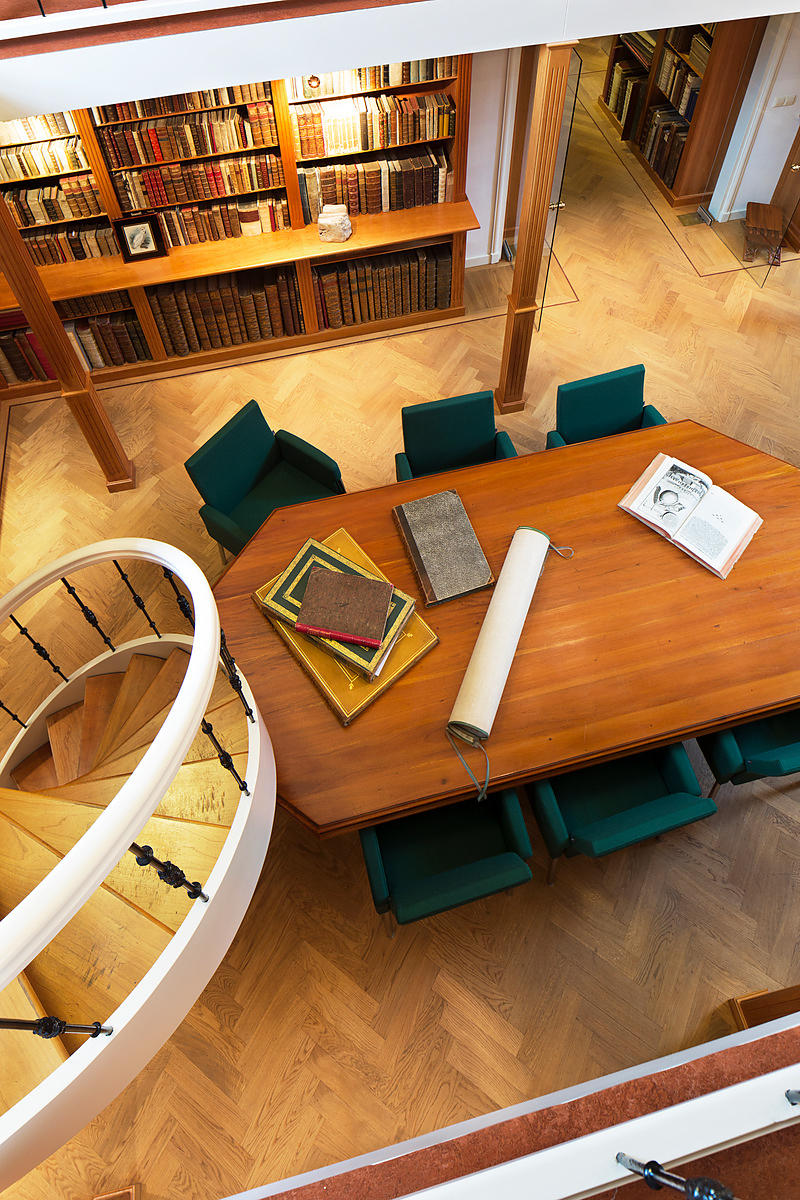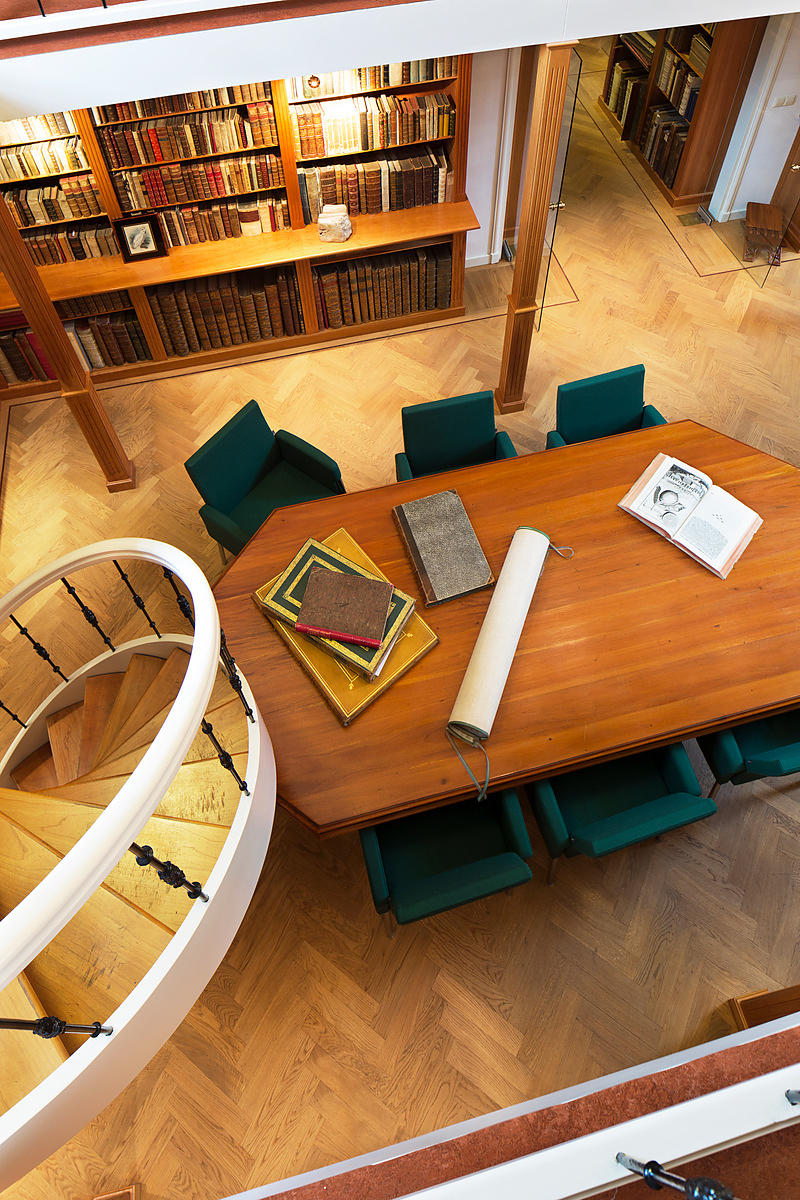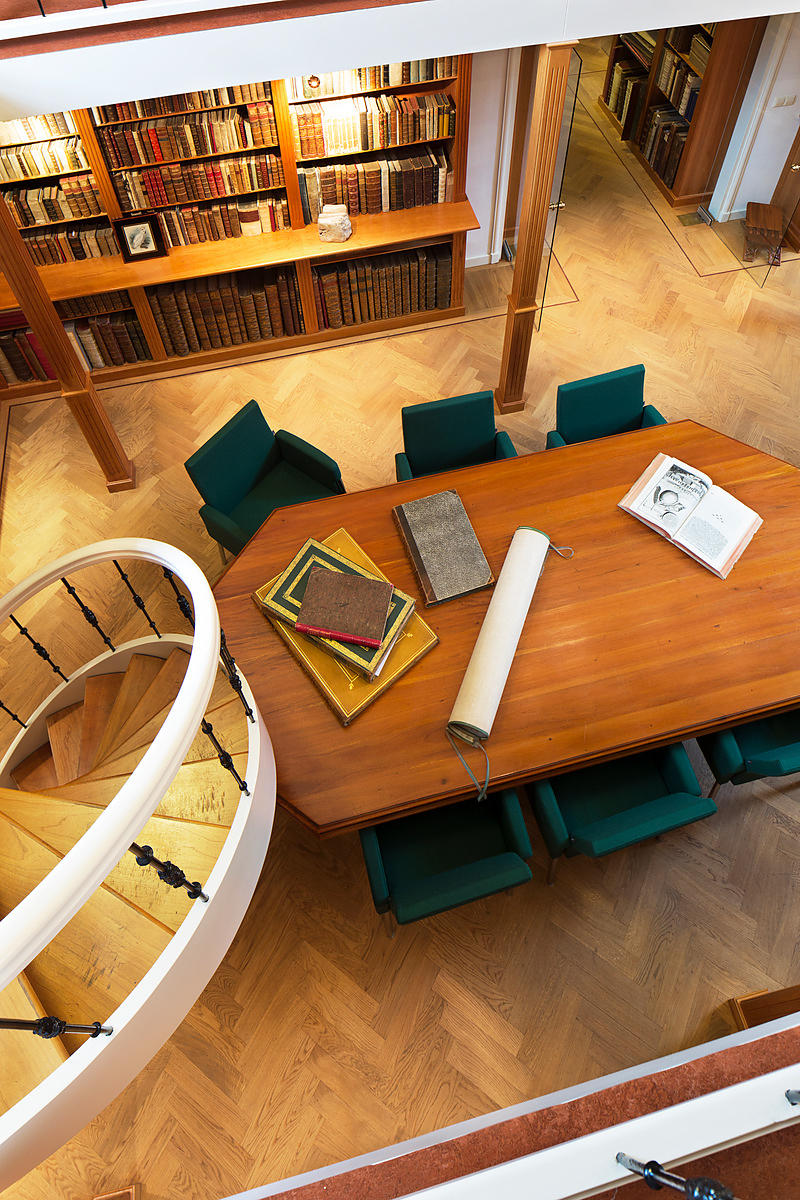 [RELIGION - POETRY].
Bybelsche keurstoffen.
Rotterdam, Philippus Losel, 1732. 8vo. With an engraved title-page and an engraved vignette on the title-page, both by Frans van Bleyswyck. Contemporary gold-tooled red morocco, richly gold-tooled spine with short-title, sides with gold-tooled fillets and an ornament in the centre, gold-tooled board edges, gilt edges.
€ 700
Well bound and finely produced first edition of a collection of biblical poems by the Rotterdam Art Society "Natura et Arte", dedicated to the Dutch poet Arnold Hoogvliet (1687-1763). The poems cover many Biblical narratives from both the Old and the New Testament: Cain and Abel, Noah's ark, the tower of Babel, the prophet Daniel, the annunciation, Mary Magdalene, etc. The book opens with a dedication, a preface, in which the Society states they hope the poems will add to the love and beauty of the biblical stories, and some laudatory poems by Bathazar Huydecoper, Pieter van der Schelling, and Kornelis Kriek. It closes with a table of contents.
In very good condition, only a few tiny spots. Binding only slighty rubbed along the extremities and slightly damaged at the head of the spine.
STCN 297308017.
Related Subjects: