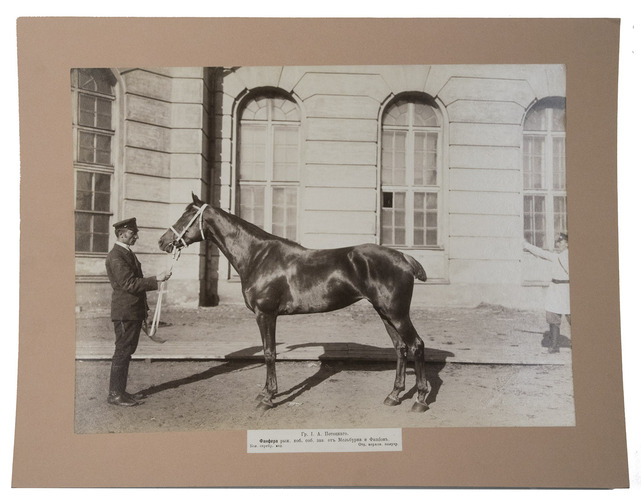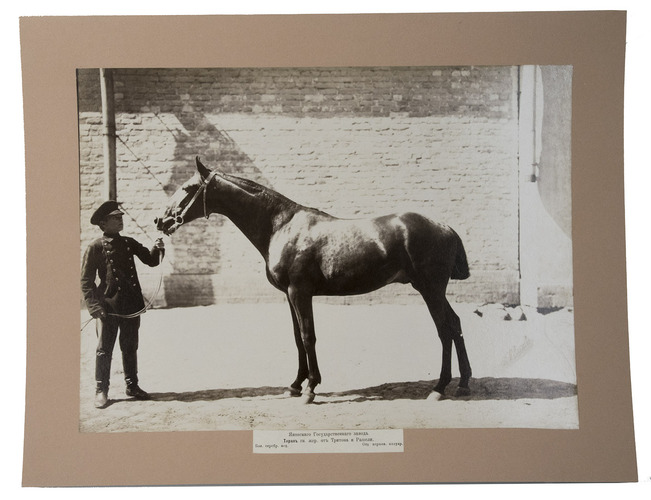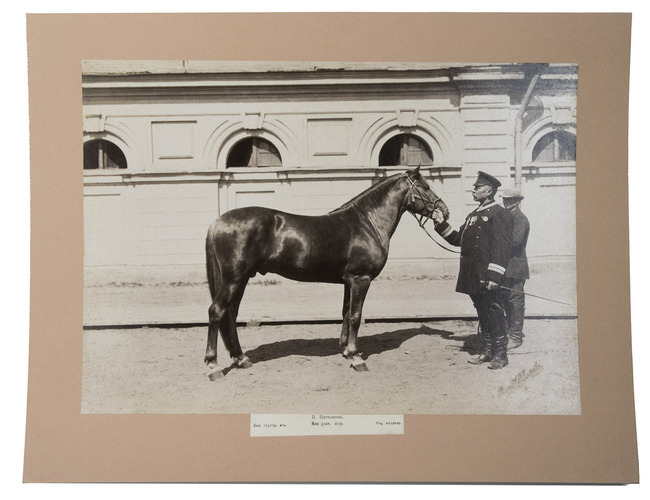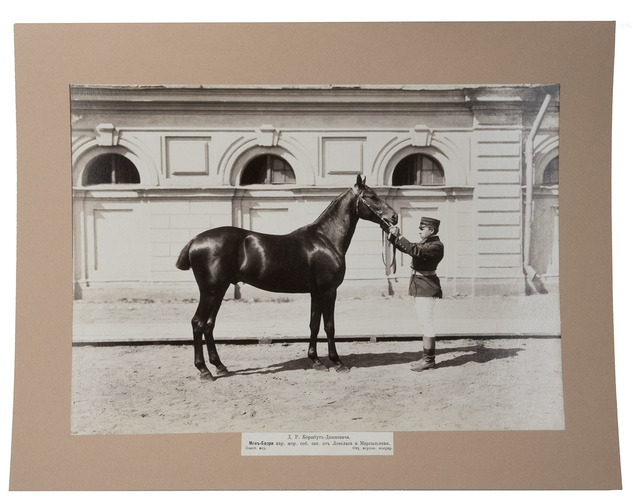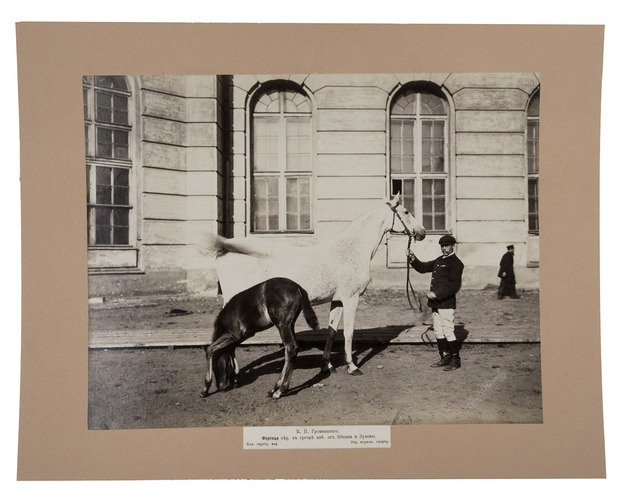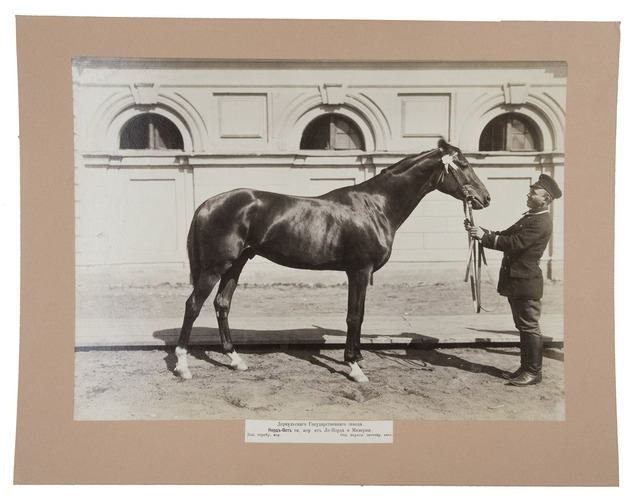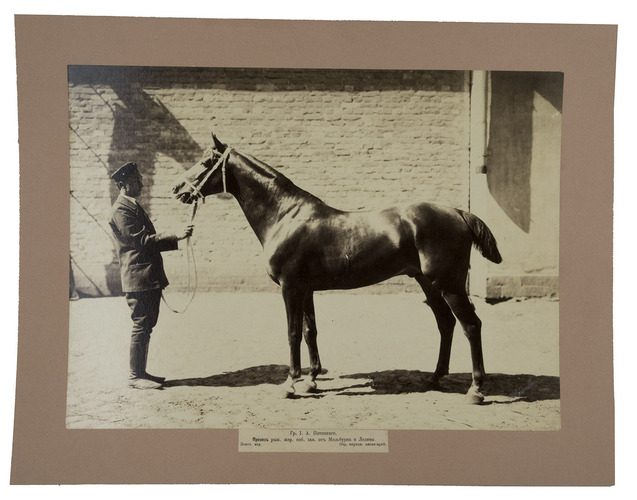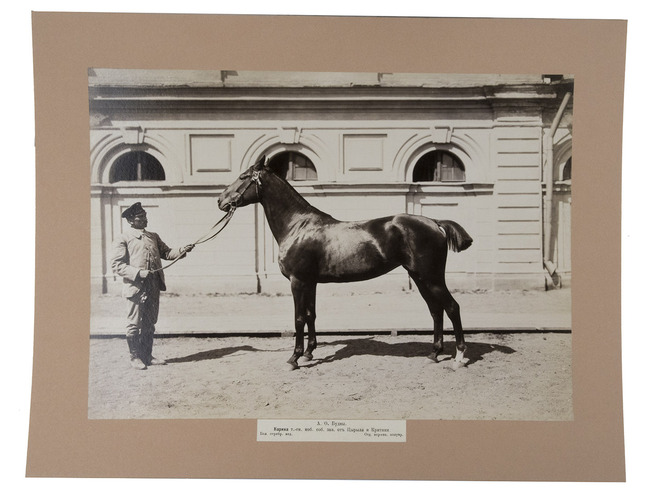 [RACE HORSES - RUSSIA].
[12 photographs of race horses].
[Russia, ca. 1900]. Each photo ca. 27 x 37 cm. Pasted on cardboard.
€ 5,000
Series of 12 fine, large and sharp photographs of Russian race horses. Pasted below each photo, a slip with text written in cyrillic script names the horse, owner, pedigree and breed of horse in the photograph. Each horse is accompanied by a man holding the reins, dressed in possibly a matching costume. They were all photographed at the same track in the yard of what seems to be a palace. The names of the horses are: Prezes, Jako, Velizarij, Fanfara, Taran, Lenta, Mon Barry, Karina, Lusty, Nord-Ost, Lena and Forteca.
With a blind stamped signature of the photographer, (unidentified by us). Paperboard supports slightly warped. One photo with a minor tear, otherwise all in very good condition.
Related Subjects: