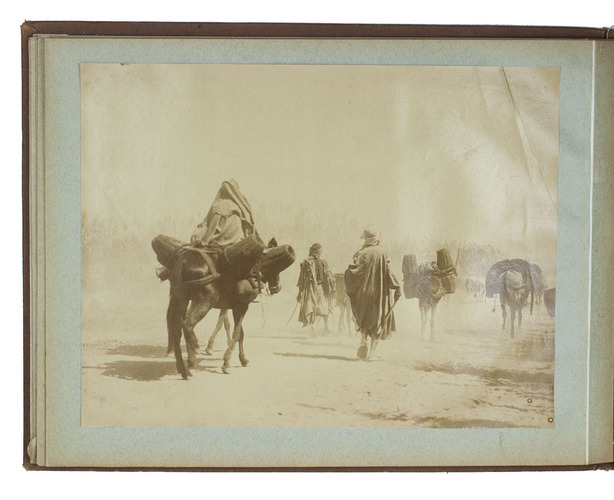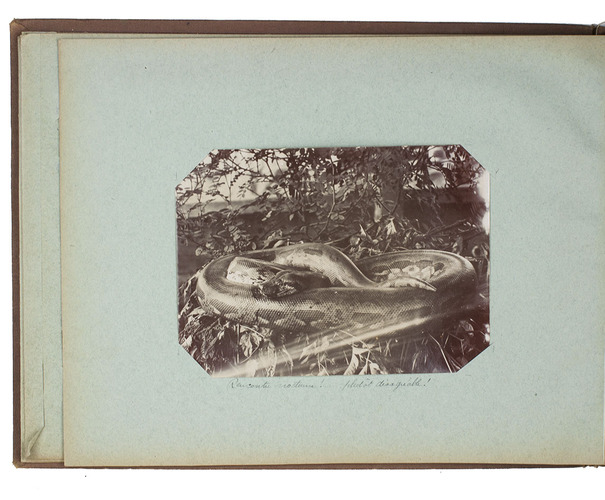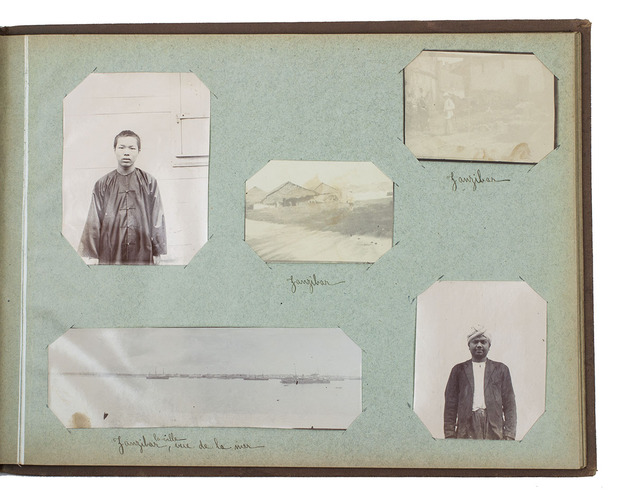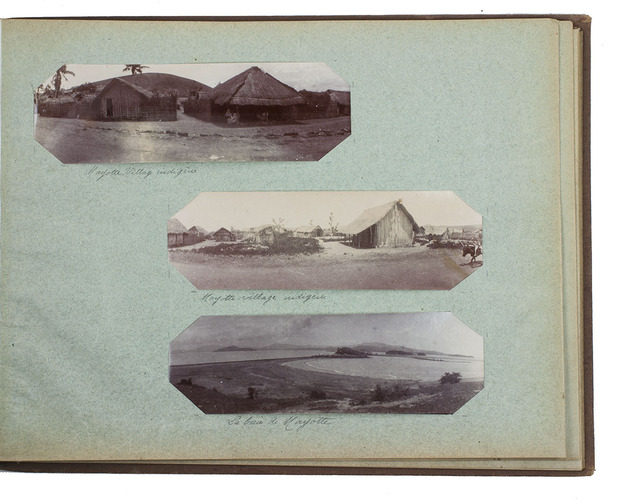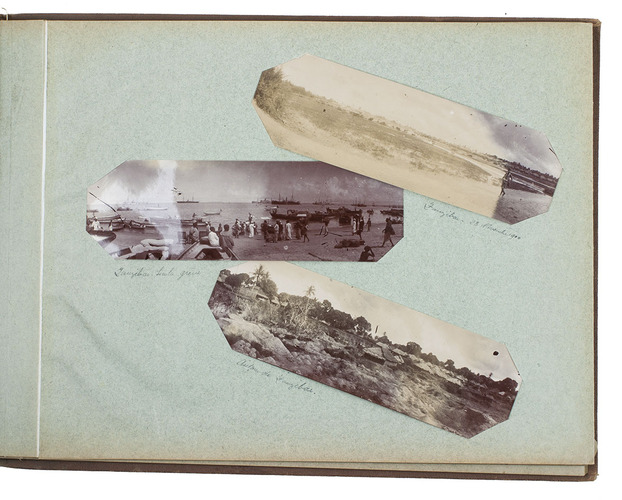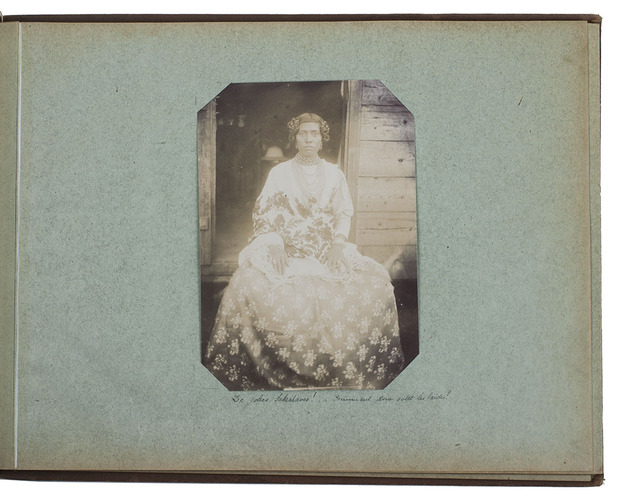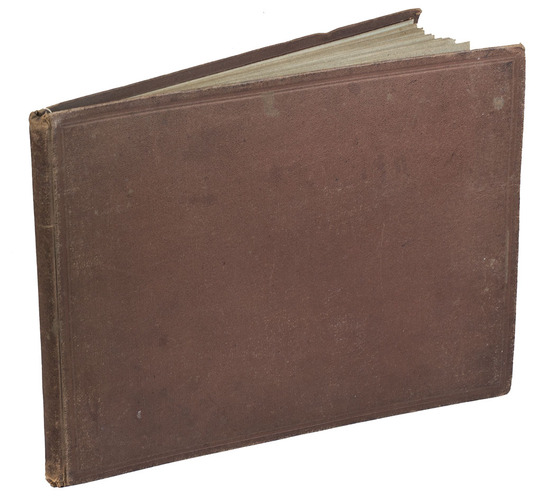 [PHOTOGRAPHY - ZANZIBAR - MADAGASCAR - MAYOTTE].
[Album with unique panoramic photographs of Zanzibar and Madagascar].
[Zanzibar, Madagascar, Mayette, 1900]. Oblong album (25 x 34 cm) with 47 silver gelatin photographic prints, many with handwritten captions in French. The photographs vary in size from 8 x 5.5 cm to 27 x 20.5 cm. The 30 panorama photographs measure 5.5 x 17.5 cm. Brown cloth album made by M. Andouard in Paris, decorated endpapers. 10, [10 blank] ll.
€ 4,500
A unique set of views from Zanzibar and Madagascar, taken five years after the French military intervention of 1894/95, also called the Second Madagascar expedition. The unidentified photographer can be seen in three of the photographs, wearing a white coat and white pith sun helmet, being the French tropical style as used by white colonial troops since 1878, suggesting the photographers connection with the French colonial army. His travel partner is occasionally shown as well. Their visit took place during the final years of the notorious slave trading activities of Tippu Tip (1837-1905) in Zanzibar.
The photo album opens with a portrait of a young Sakalavan woman in a beautiful dress. Three other photographs show other native women as well, including one family with a baby. The majority of the photographs are panoramic views, showing villages, harbours, coasts and landscapes, the first dated 28 November 1900. The only full-page photograph in the album shows an Arab caravan marching along the beach. Rare are the few photographs taken in Mayotte, giving some highly uncommon scenes of the island nation's pre-development era.
Binding somewhat scratched, spine slightly worn. The front endleaf clipped. Only a few photographs slightly faded: in very good condition.
Related Subjects: