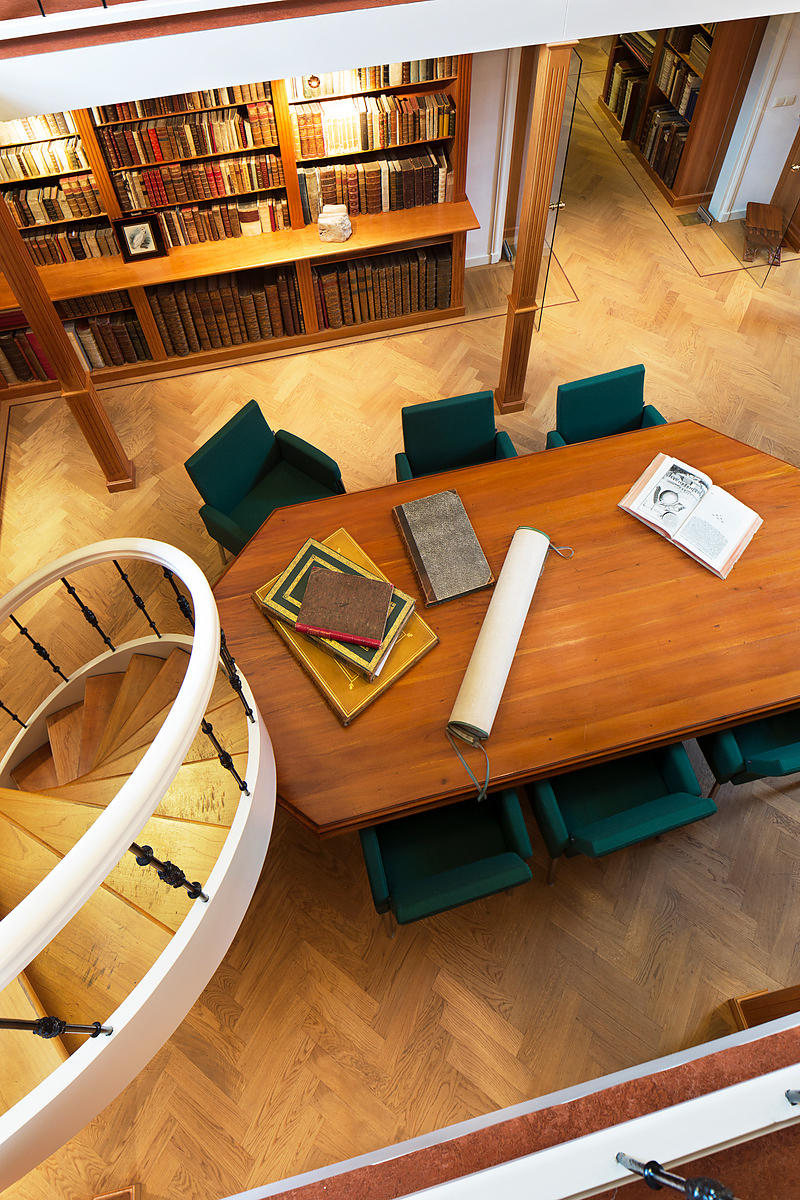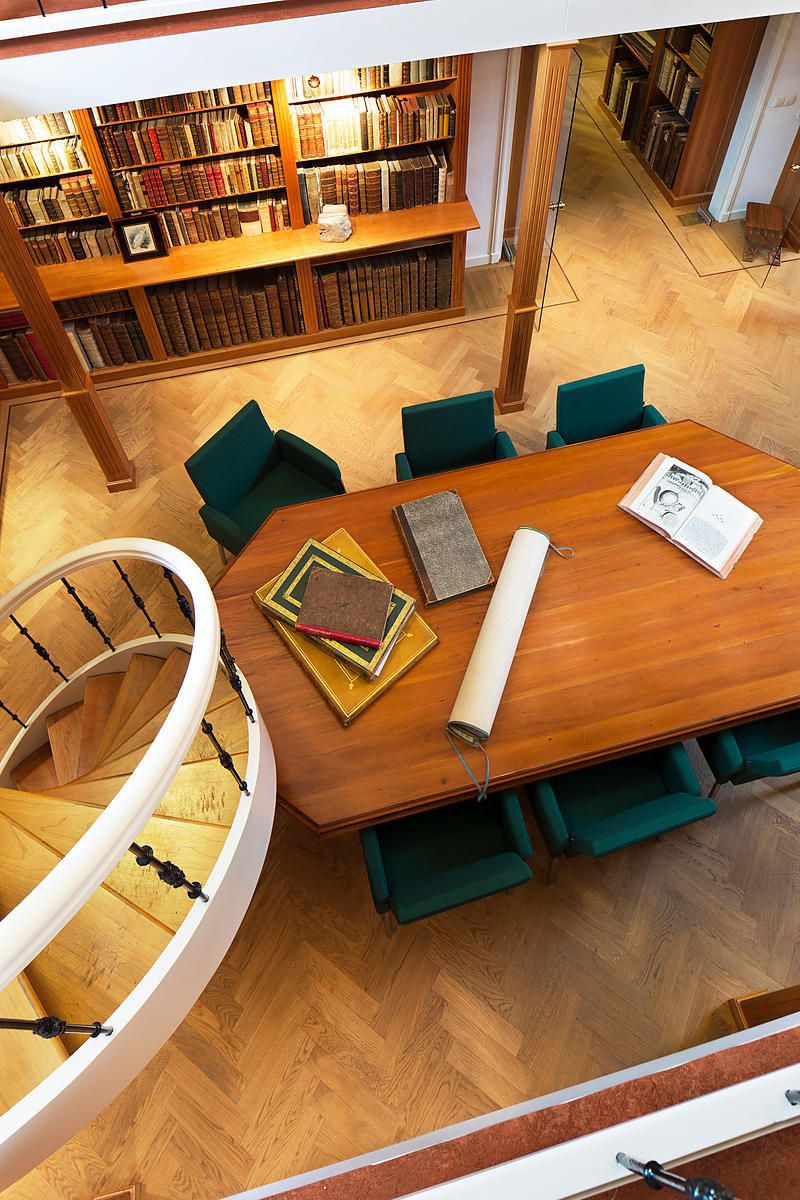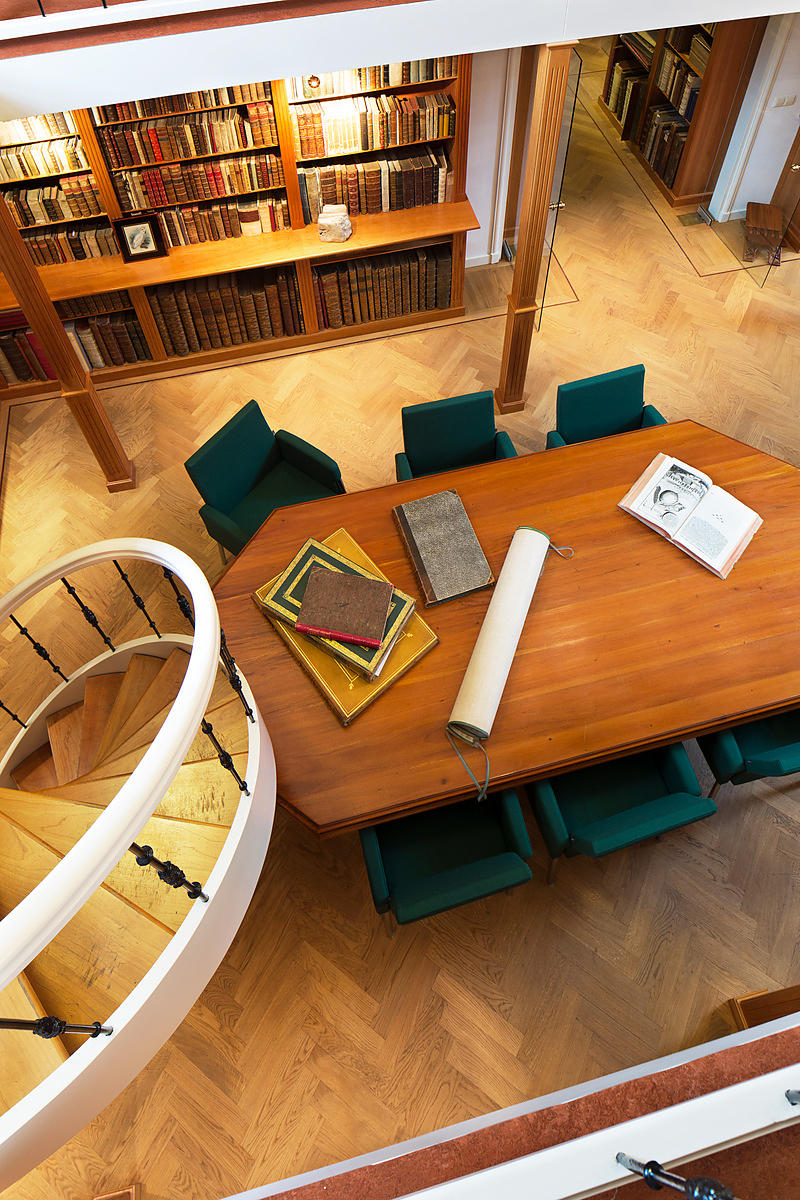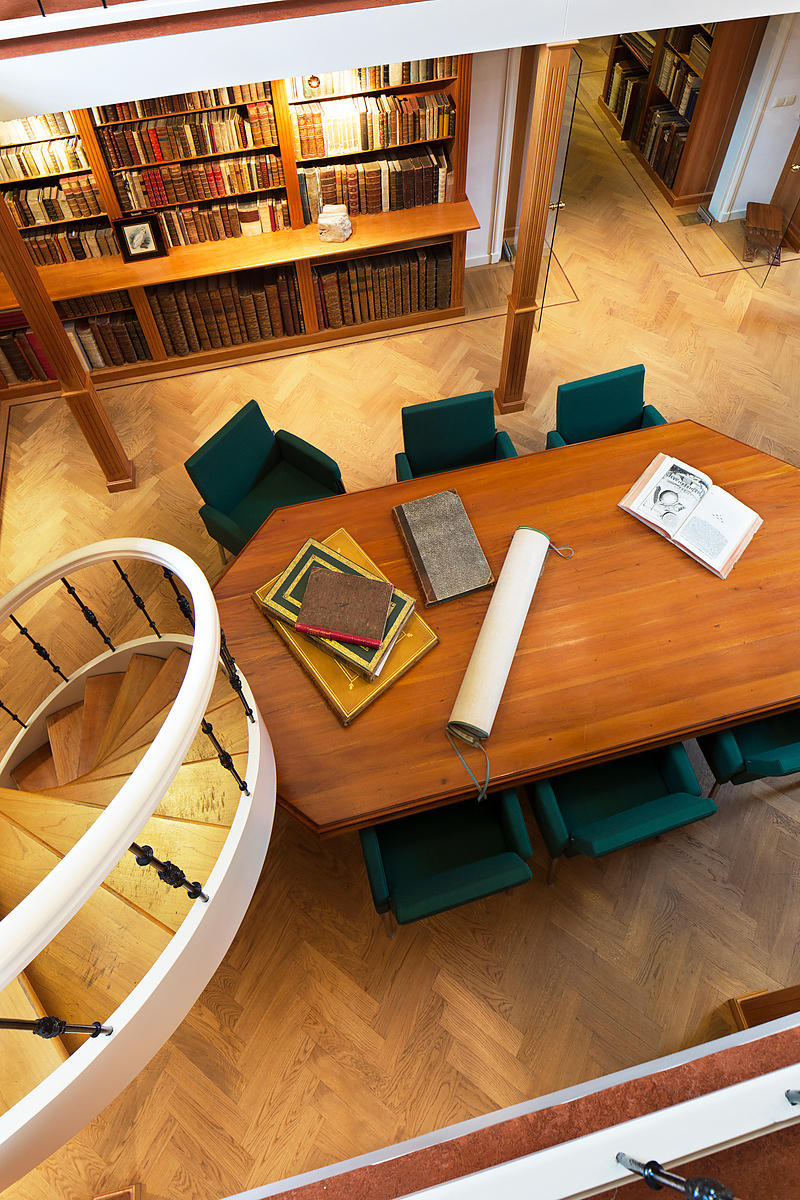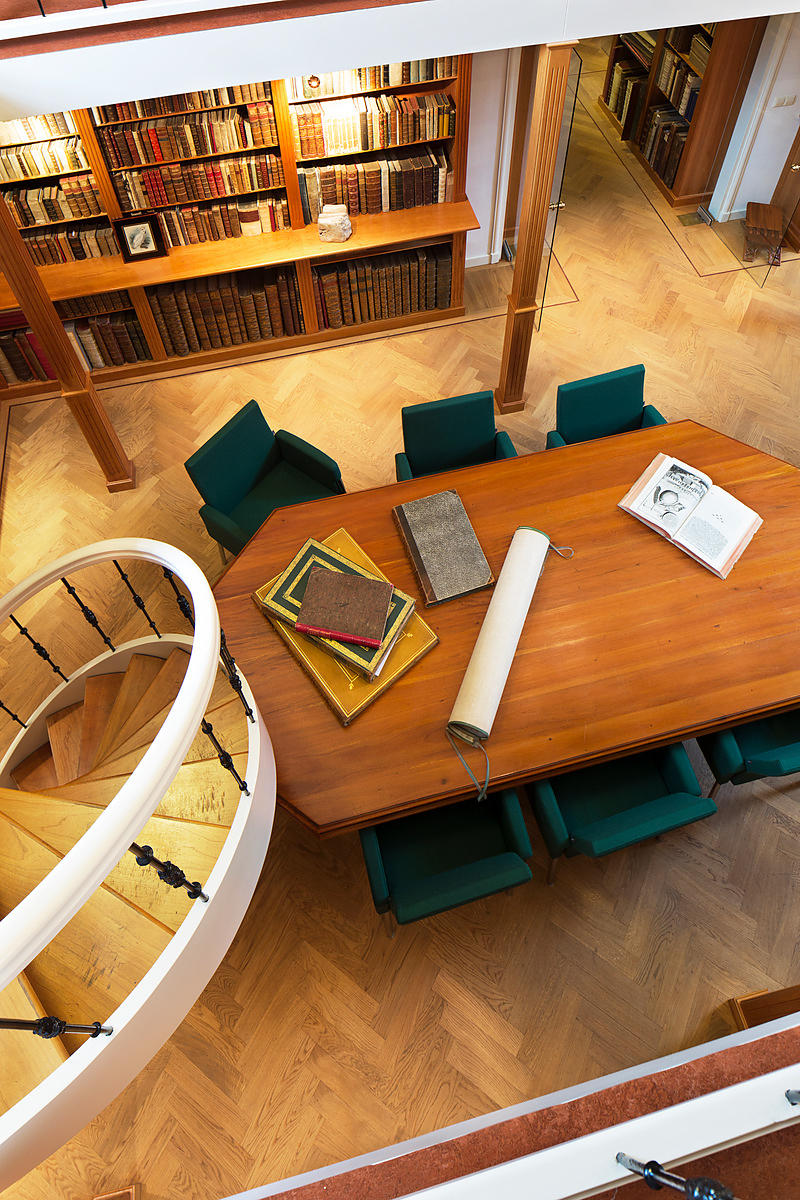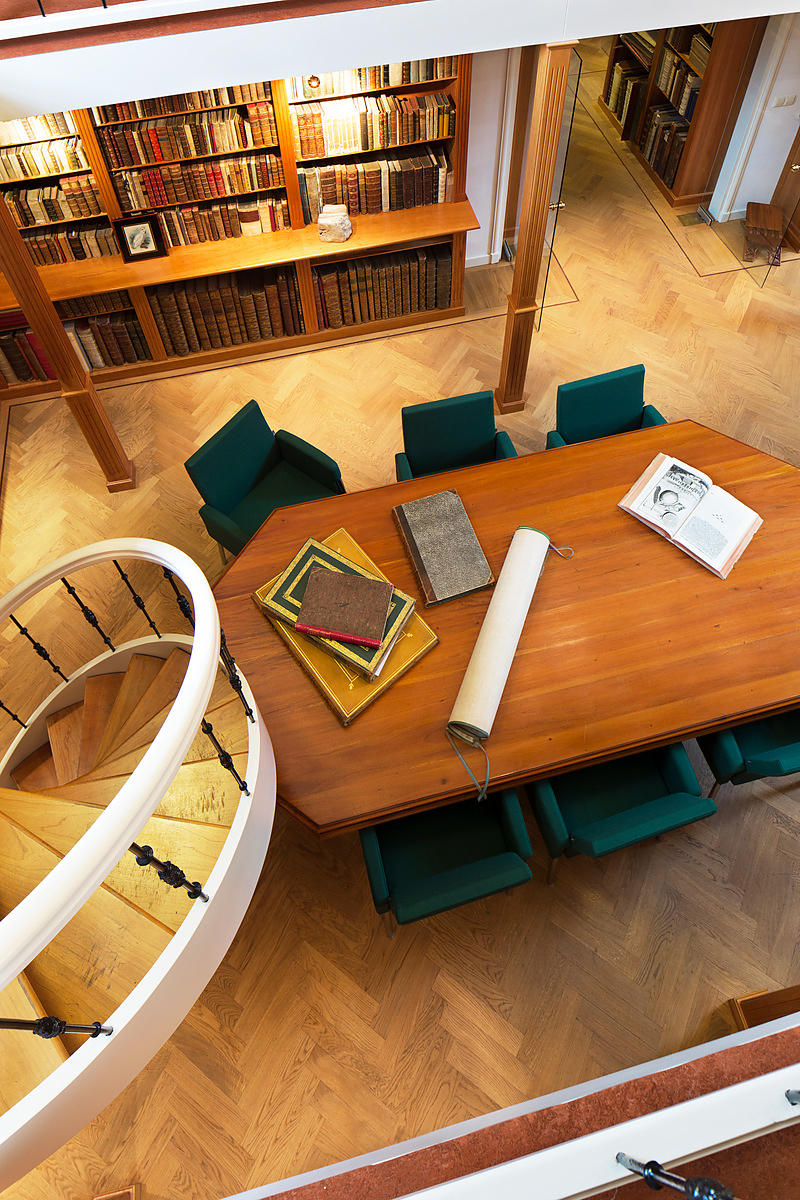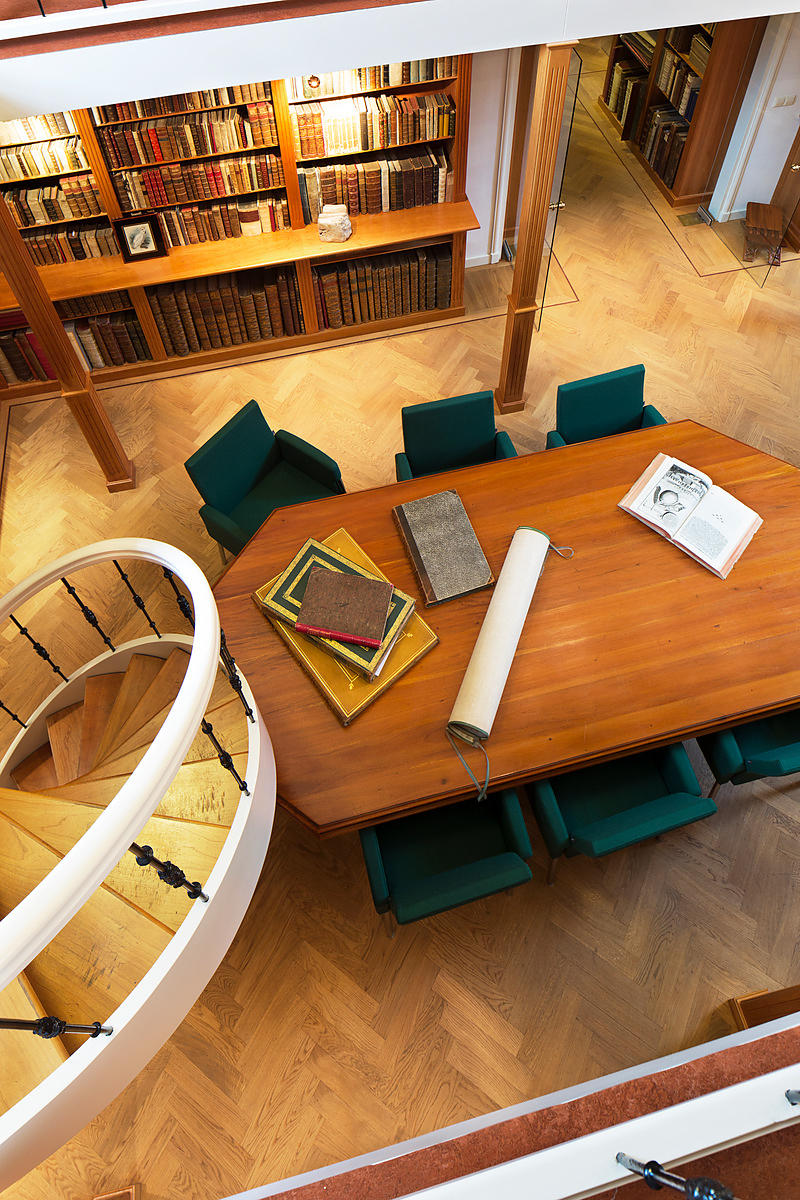 [PEEPSHOW - LONDON].
Ye olde London streete.
[London], 1884. Peepshow with 6 water coloured panels, with the title on front and signed at the back with the artist's(?) initials G.C.S. and manuscript note on the scenery ("Taken from the street in old London shown at the Health Exhibition 1884").The panels are attached to each other with cloth sides, making the whole foldable like an accordion.
€ 3,500
Charming peepshow giving a view of an imaginary old London street, that was reconstructed at the International Health Exhibition of 1884. The street was made out of real houses, some four or five storeys high and was built to give a contrast to the modern sanitary advancements. It proved to be the most visited exhibition.
The street can be viewed from a hole on the front, giving a look at 6 water-coloured panels: 5 with an open centre, showing the sides of houses and 1 full panel at the end with a frontal view of the entrance of an old fort. Several figures in colourful garbs are added to enliven the scene.
With the artist's(?) initials struck through in pencil, followed by the owner's(?) name Mary Dorothea. Faint water stains at the front and back (not in view), some spots on the cloth sides, and one panel detached from one side, but the view itself in very good condition.

Related Subjects: