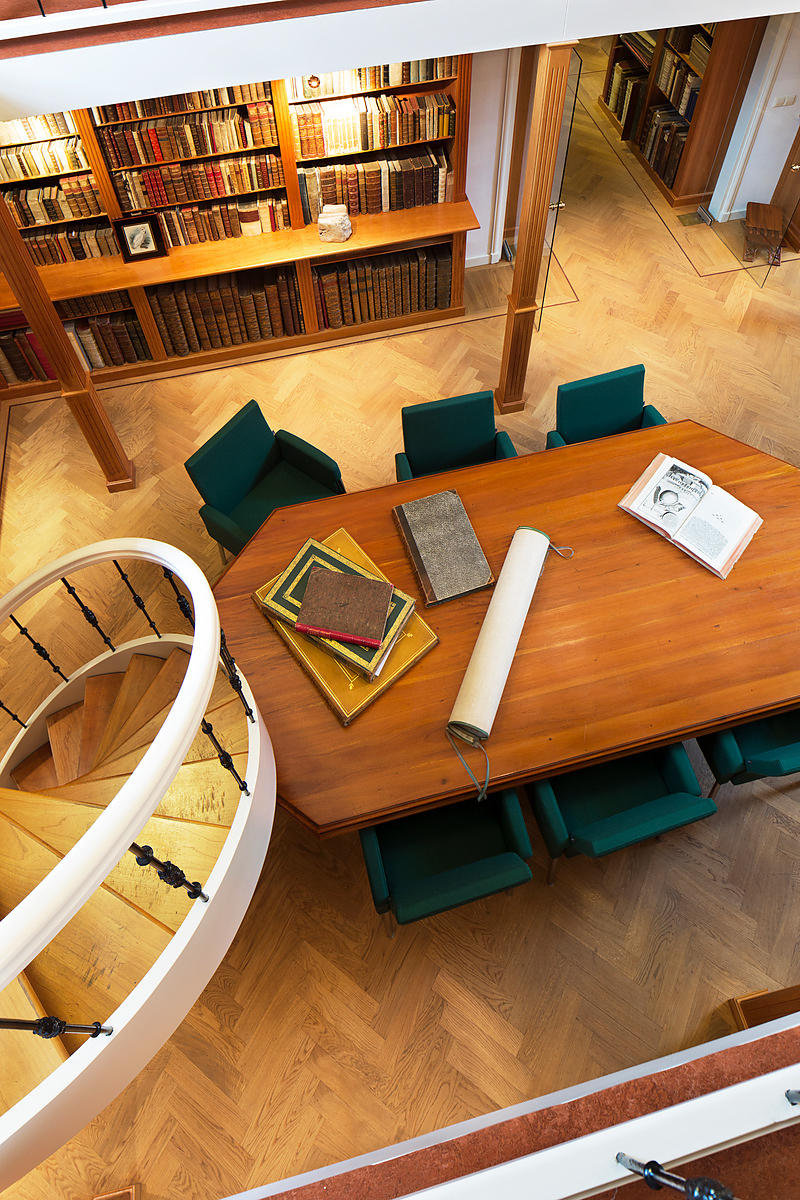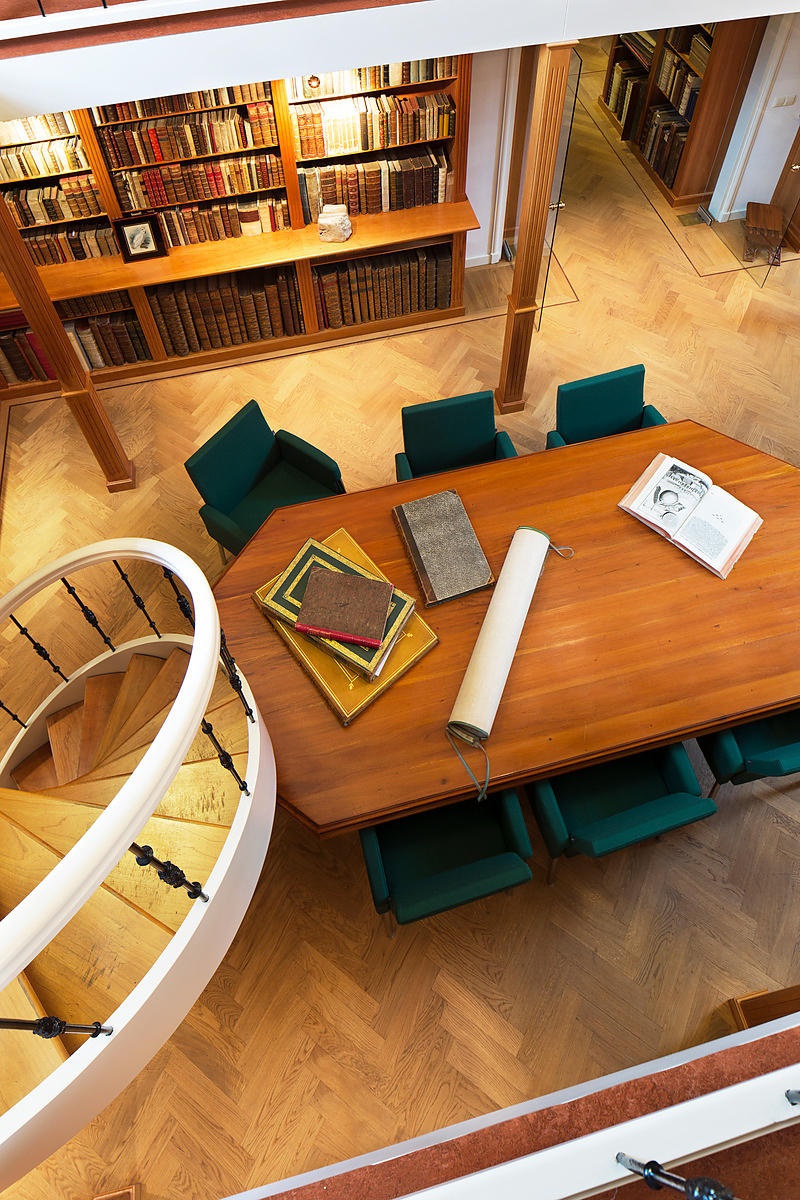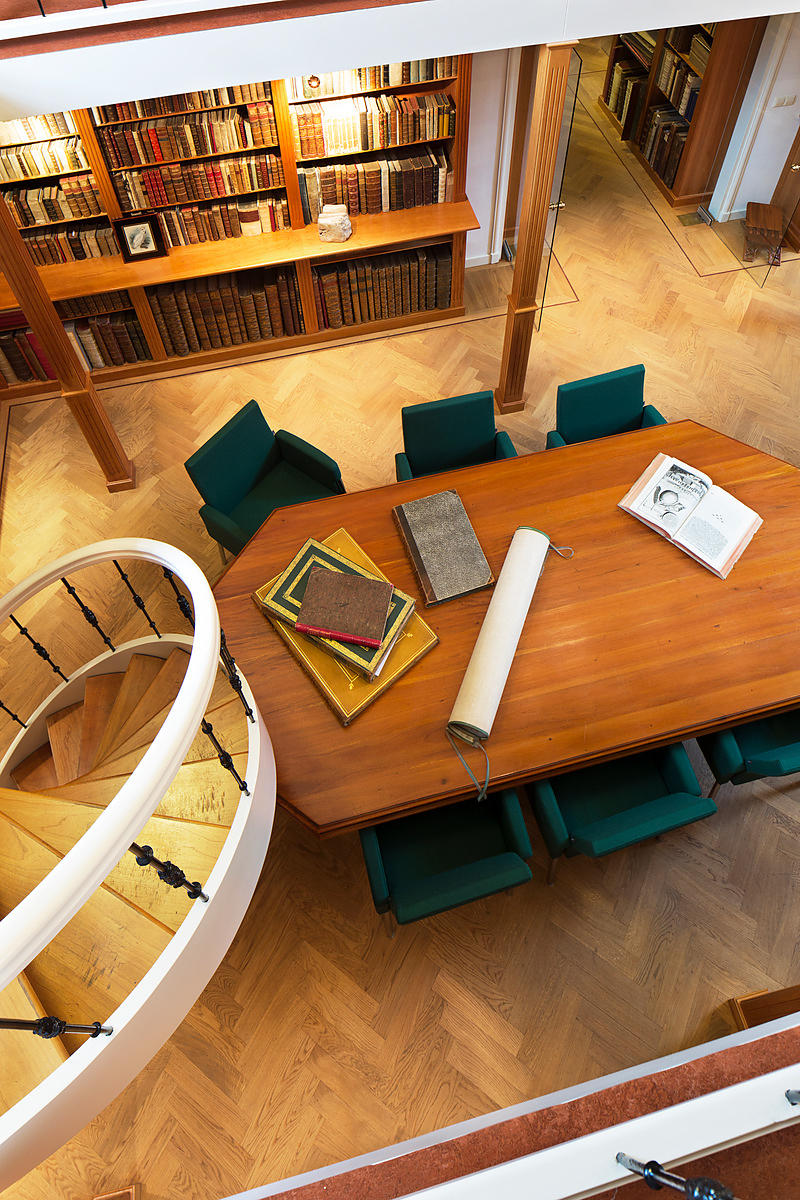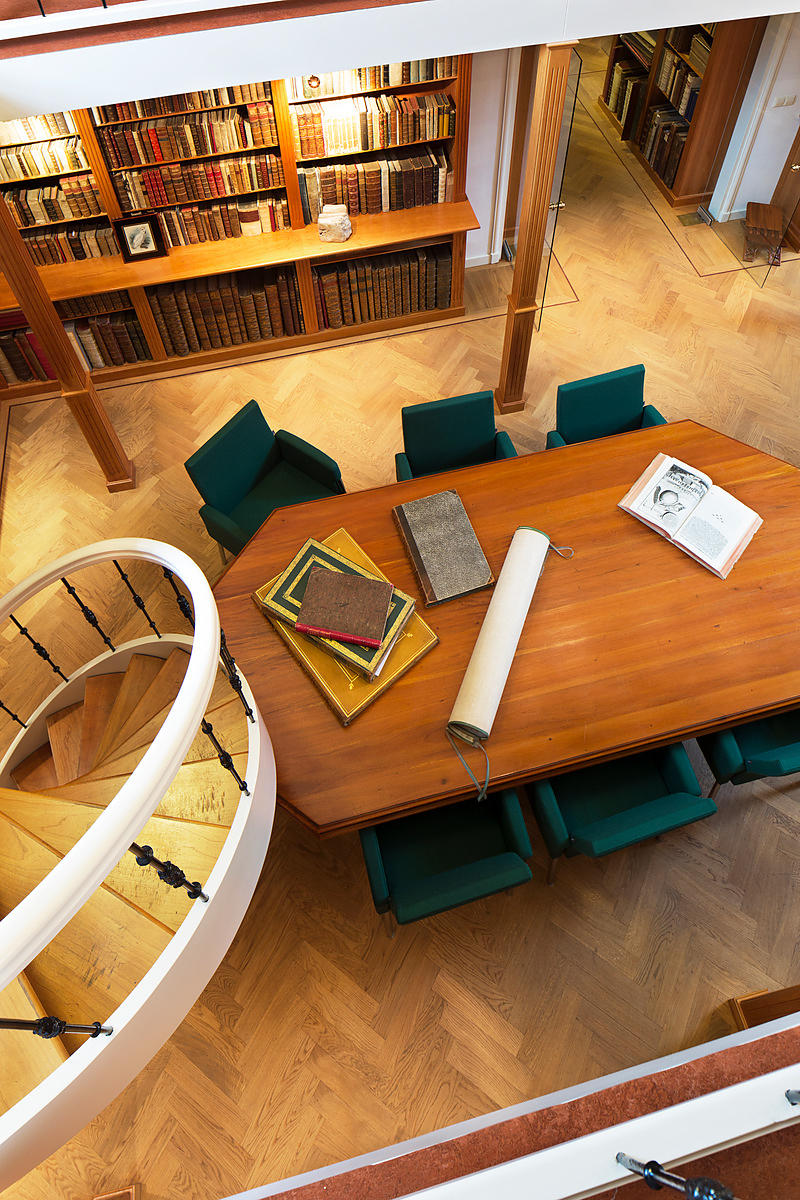 [PASSE, Crispijn de (the younger) and Jan VOS].
Verklaringe van verscheyden kunst-rijcke wercken en hare beweginghe, door orlogie-werck ghedreven, … Alles te sien in 't Oude Doolhof tot Amsterdam, op de hoeck van de Loyers-gracht.
Amsterdam, Tymen Houthaeck, 1648. Small 4to (19 x 15 cm). With a engraved illustration of a labyrinth on title-page, an engraved plate by P. Holsteyn after A. Vinckenbrinck, 3 engravings in text and a folding engraved plate of David & Goliath. Modern marbled wrappers.
€ 12,500
Extremely rare third edition, the first with poems by Jan Vos and double the size of the two earlier editions, of a description (intended as souvenir) of the "Oude Doolhof" (literally: old labyrinth) of Amsterdam, a sort of amusement park at the Looiersgracht. It was the first public doolhof, founded by the wine merchant and inn-keeper Vincent Jacobsz. Coster at the beginning of the 17th century. The Doolhof was a sculpture garden with a labyrinth, exhibiting fountains, sculptures and automata, showing historical, mythical and biblical figures and spectacles.
The booklet was first published ca. 1645 by Crispyn Passe the younger in 4 leaves, and other versions followed soon after. For the present edition one full-page and one folding engraved plate were added, together with poems by Jan Vos (1612-1667), the most popular Dutch playwright of his time.
With the outer corner of the foot of the title-page and the first plate torn off and two minor waterstains on the title-page, otherwise in very good condition.
Franken 1375 (note); Meijer, "Het oude doolhof te Amsterdam", in: Oud Holland I (1883), pp. 119-135; Spies, De Amsterdamse doolhoven, pp. 70-71; STCN (2 copies); WorldCat (same 2 copies).
Related Subjects: