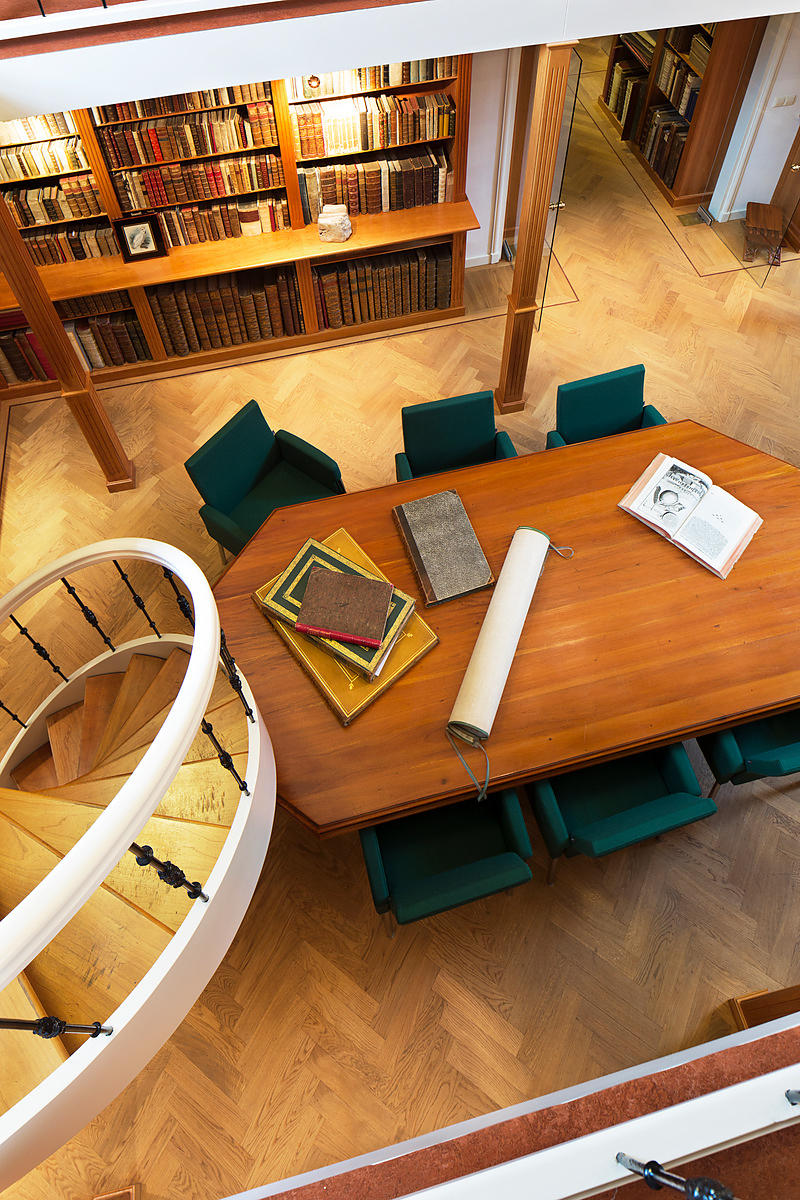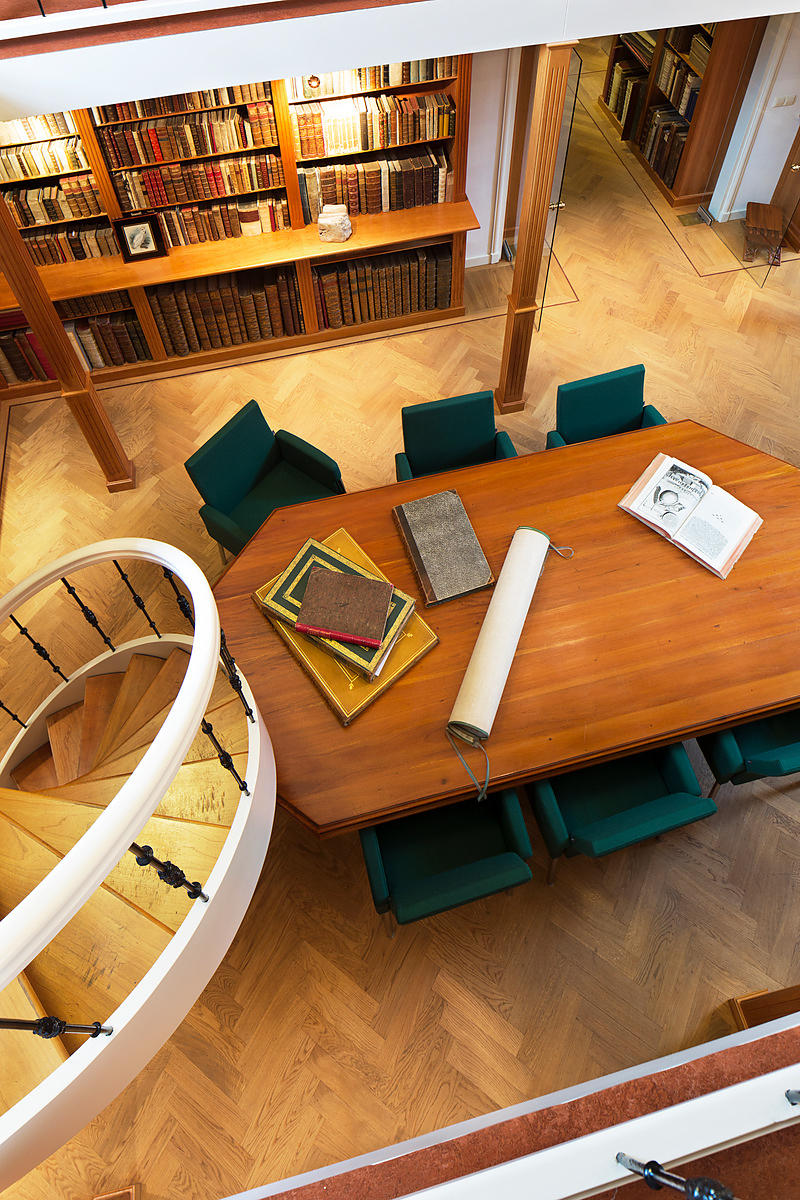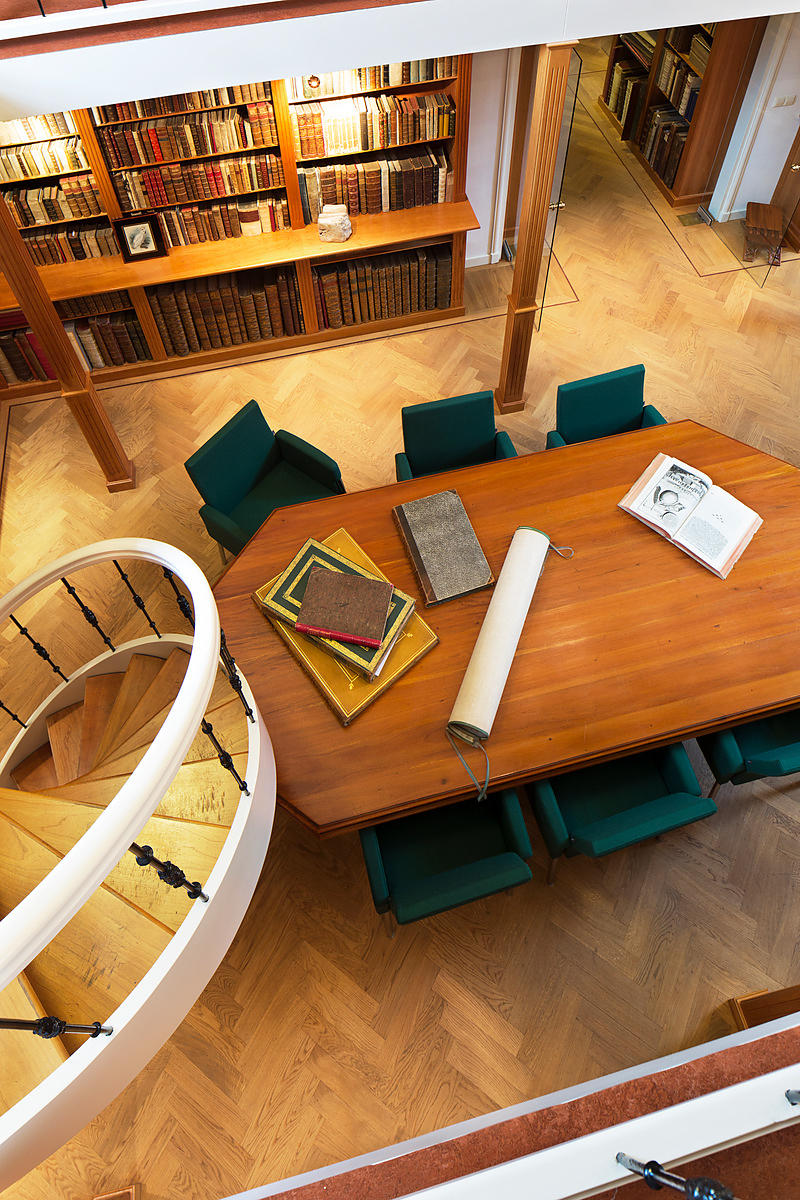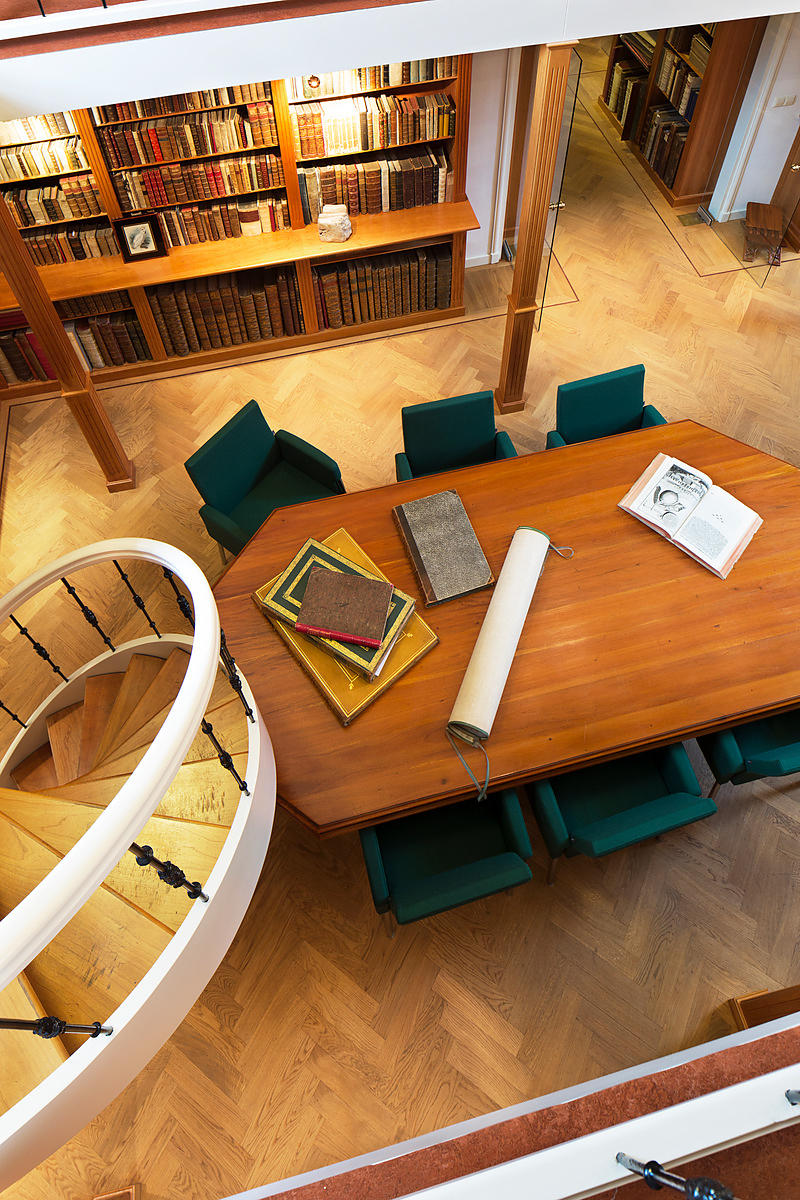 [NIEROP, Adriaen van].
Echo ofte galm, dat is weder-klinckende gedichte van de teghenwoordighe vredehandelinghe.[Amsterdam?], 1608. Small 4to (19 x 15 cm). 19th-century half roan.
€ 300
A political pamphlet warning of attempting to negotiate peace with Spain, in the form of a poem full of plays on words and names, the "echo" at the end of most lines cleverly selecting the syllables to echo to give intelligent answers to questions or comments on statements. A reference to Spain's Peruvian treasure, for example, echoes back as desecrated treasure. In addition to the principal poem (in Dutch), which occupies four-and-a-half pages, there are several shorter poems in Dutch and Latin, as well as an anagram, a chronogram, and a musical scale imbedded as solfège syllables in a Latin phrase.The poem was originally published in 1607, but was not issued with the famous Nederlantsche Bye-Korf collection of pamphlets against the peace negotiations until the third edition, when it appeared in either of two 1608 editions. The present is said to be the first of the two. It was explicitly named when most of the Bye-Korf pamphlets were banned on 27 August 1608, so it was apparently considered especially dangerous. In very good condition, and an unusually large-margined copy. With only an occasional small browned patch, mostly in the head margin.
Alden & Landis 608/120; Asher 28/37; Knuttel 1406; Simoni N-203; Tiele 627.
Related Subjects: