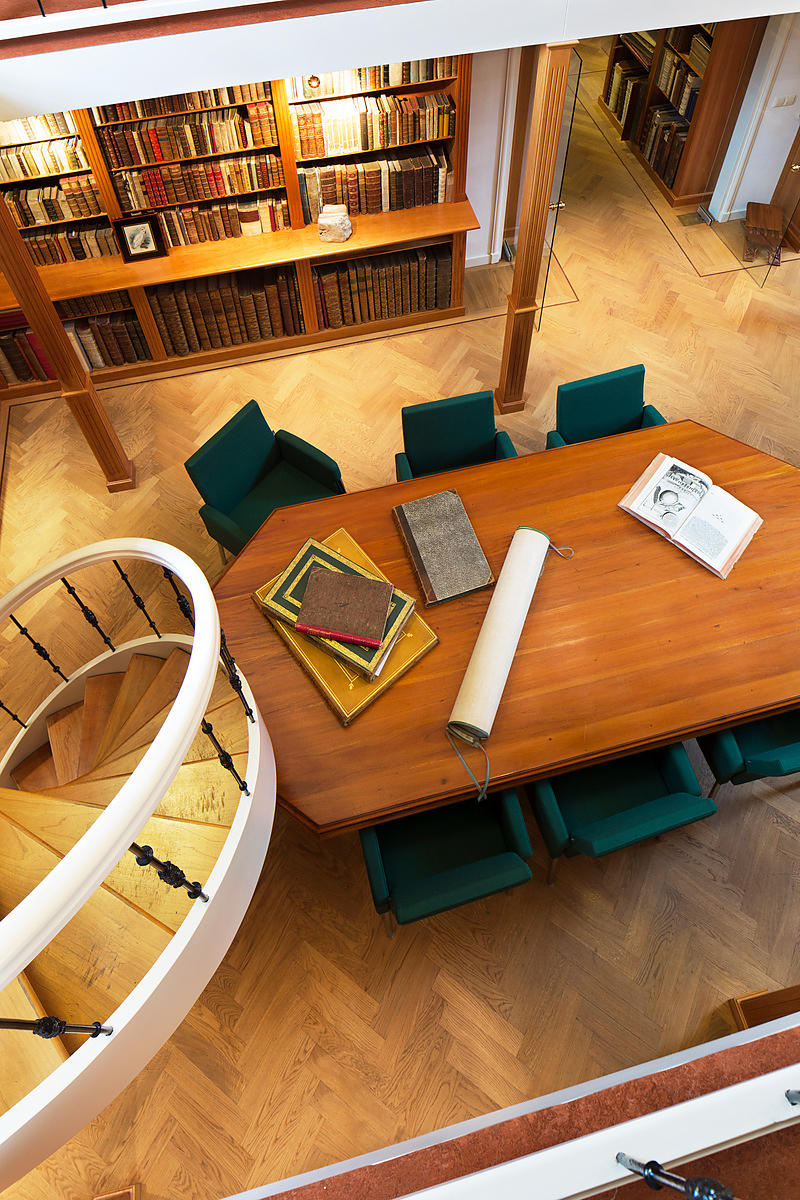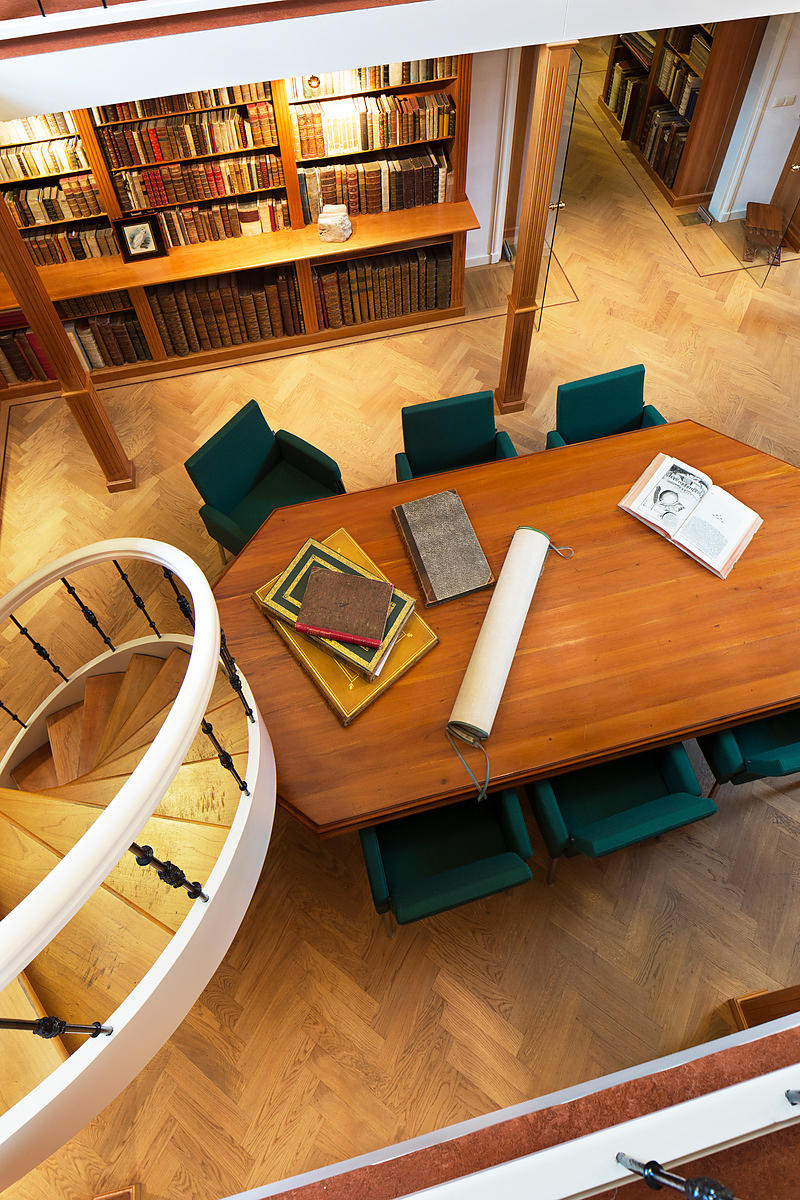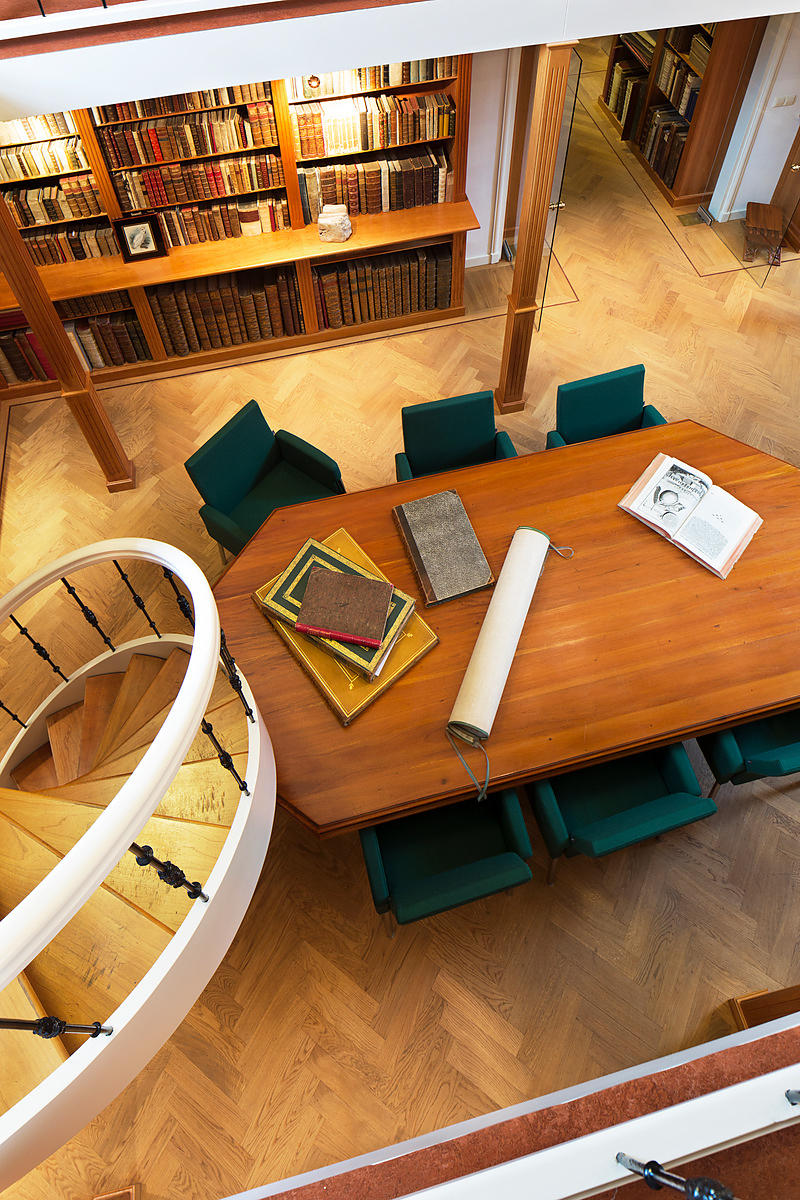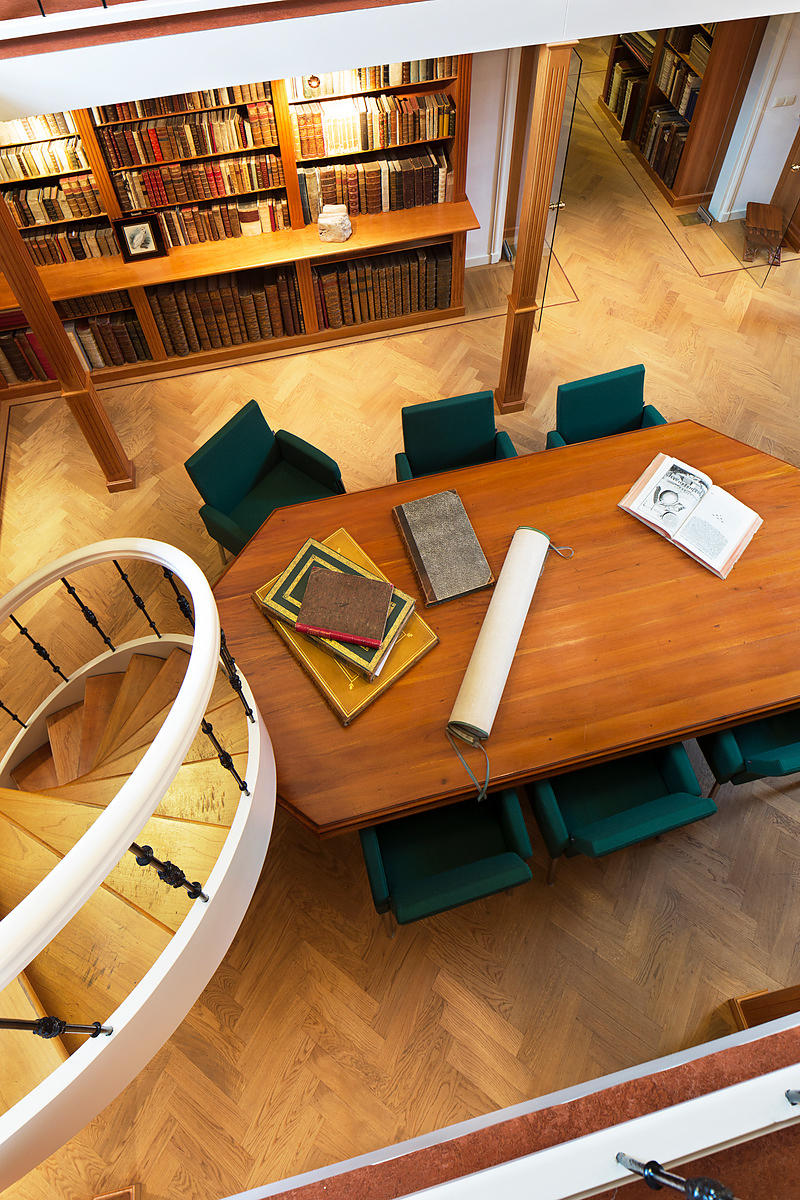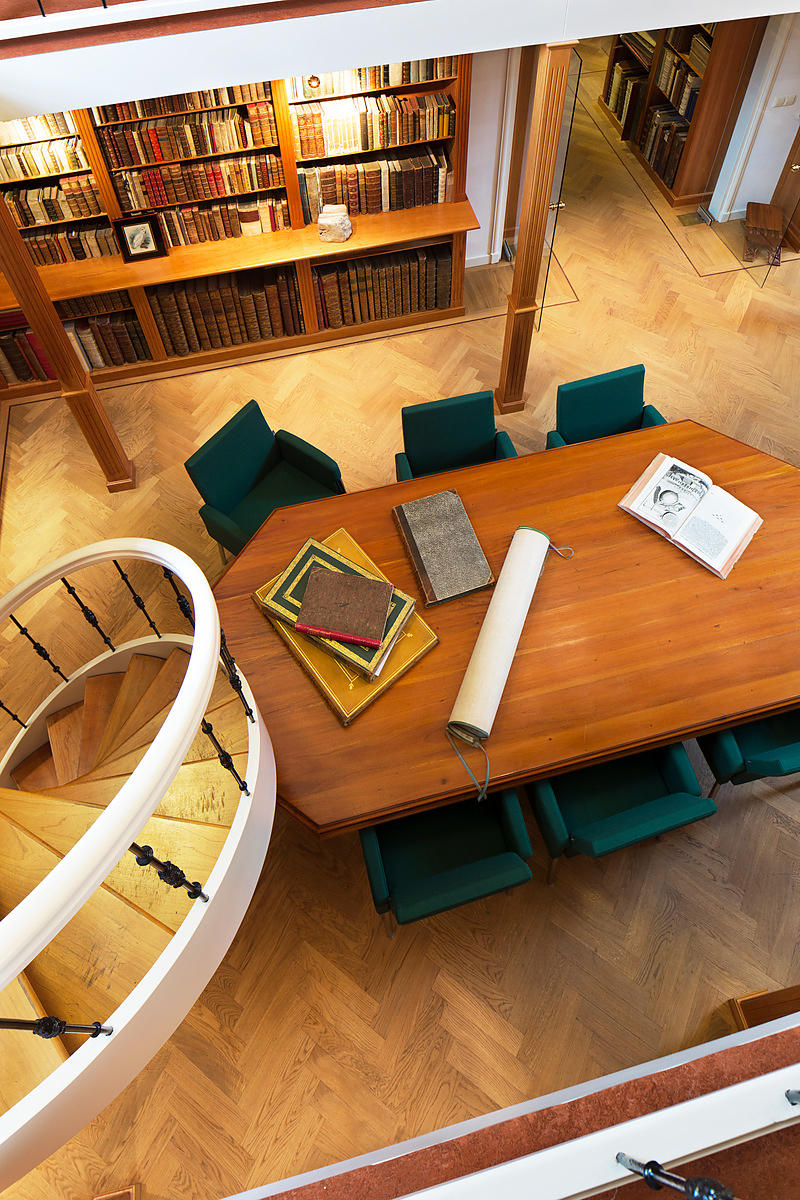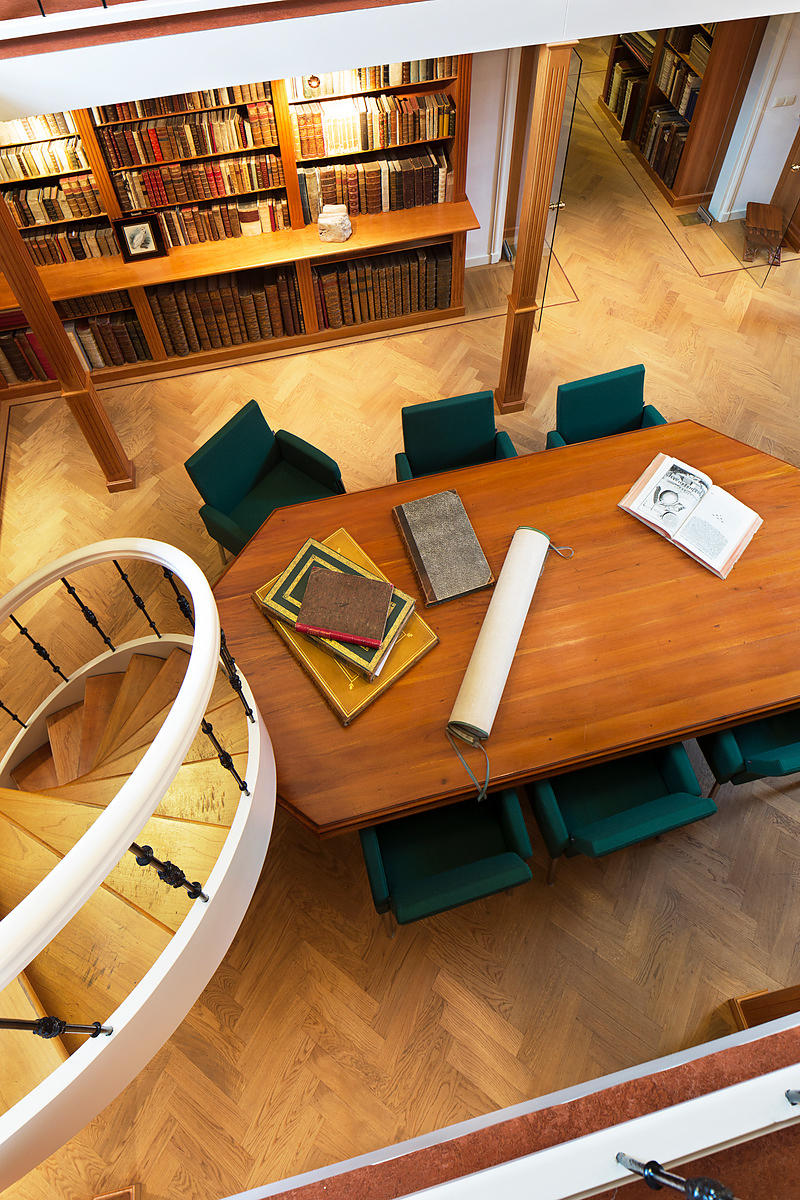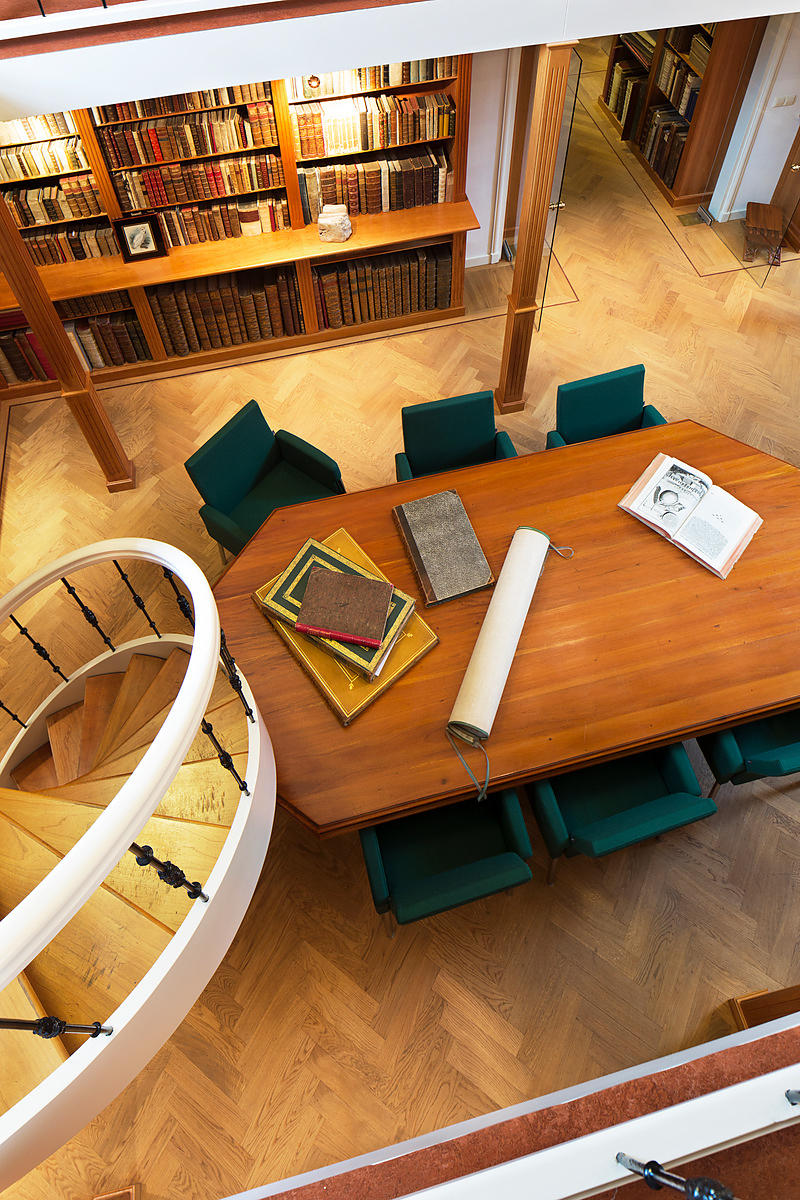 [MOERMAN, Johannes].
Sedighe onderwijsen der creaturen. In rhijm ghestelt. [engraved title-page:] Apologi creaturaru[m].
Antwerp, Jacob Mesens, 1649. Oblong 8vo (11.5 x 16.5 cm). With 55 etched illustrations on integral leaves (including the title print of Hermes/Mercury releasing Persephone, with motto "utilia prudenti imprudenti futilia"). Contemporary vellum.
€ 18,000
Rare first and only Dutch edition (or adaptation), in verse, of an emblem book in Latin verse by Johannes Moerman (1556-1621). Each emblematic illustration faces an eight-line Dutch verse with a one-line Latin title, intended for moral education. The etchings include views of the earth and the heavens, landscapes, people engaged in various activities, including a ploughing scene that makes one think of Bruegel a quarter century later, some where buildings play a major role, but above all animals, including many fantastic beasts: siren, hydra, centaur, satyr, griffin, dragon, unicorn and others. But for the mid-17th-century reader, the rhinoceros may have seemed as fantastic as any of the others. Of the 55 engravings, 51 are printed from the original plates of the 1584 edition in its first issue, which are attributed to the Bruges artist and etcher Marcus Gheeraerts the elder. Although his name does not appear in either the Latin or the Dutch edition, the contemporary manuscript spine title of the present copy reads, "Emblem|Marcus|Gerarts". Jeudwine calls these "the most distinguished illustrations of the period in the Netherlands". The other four engravings are printed from the new plates attributed to Pieter van der Borcht the elder (ca. 1530-1608).
With a contemporary owner's monogram MB and owner's inscription by the reverend Henry White (1761-1836), an early collector of emblem books. With a red ink stain in plate 46 and a small brown stain in plate 55, but otherwise in good condition, with only a few faint marginal water stains. The binding very good.
Hodnett, Marcus Gheeraerts, p. 69; Landwehr, Emblem and fable books 594 (5 copies); Praz, p. 430; STCN (3 copies); cf. Jeudwine 415 (1st ed.); for Henry White: "Rev. Henry White of Lichfield", in: The book collector XLIII (1994), no. 2.
Related Subjects: