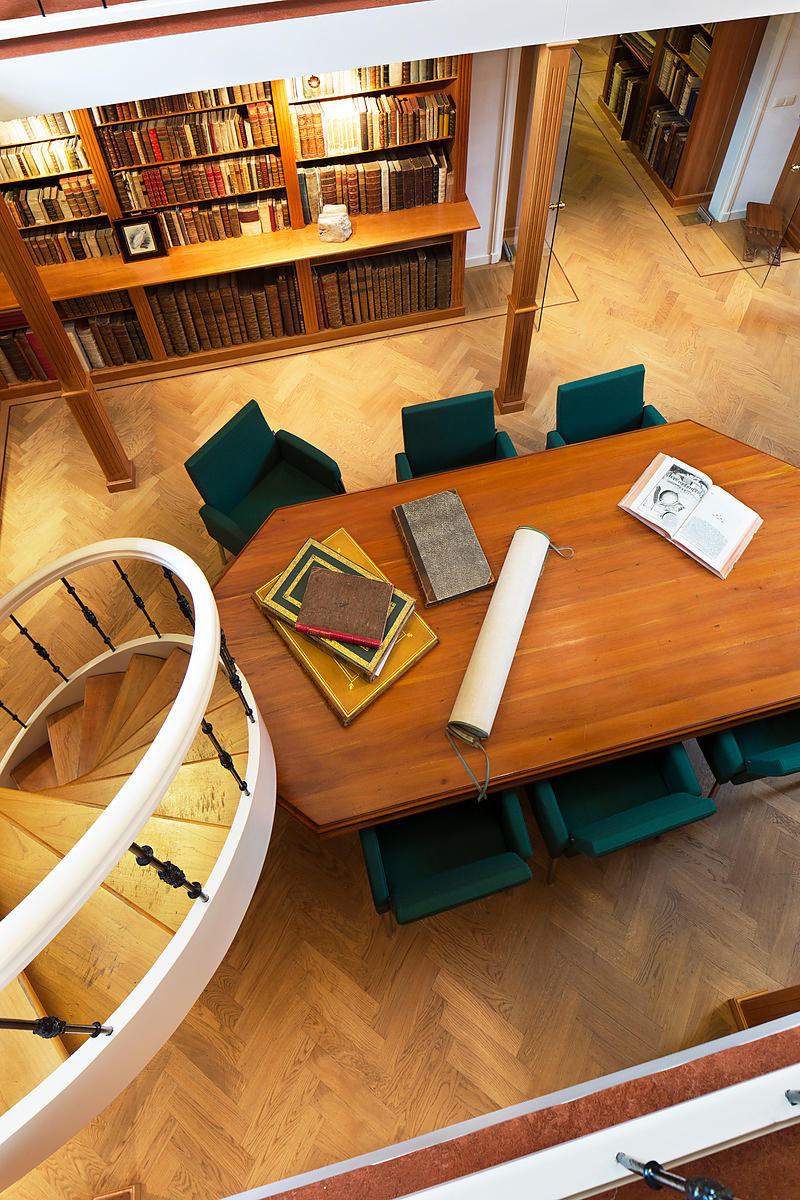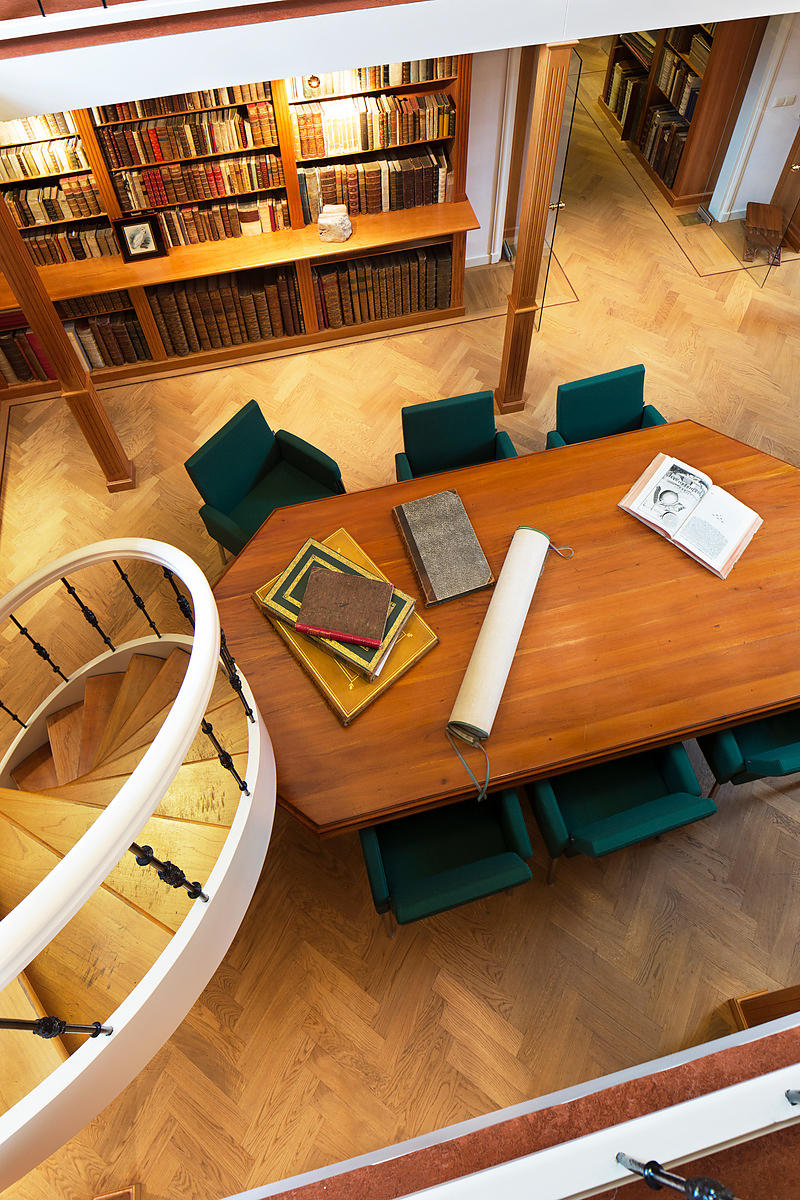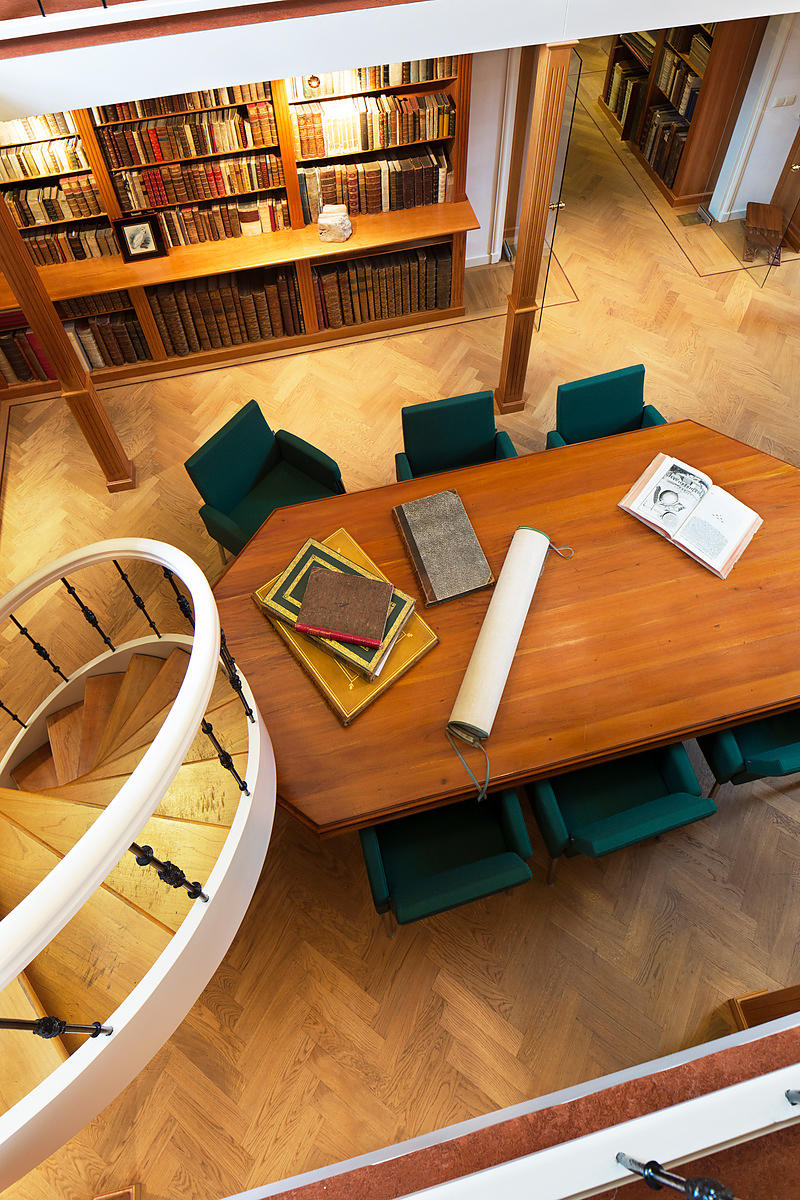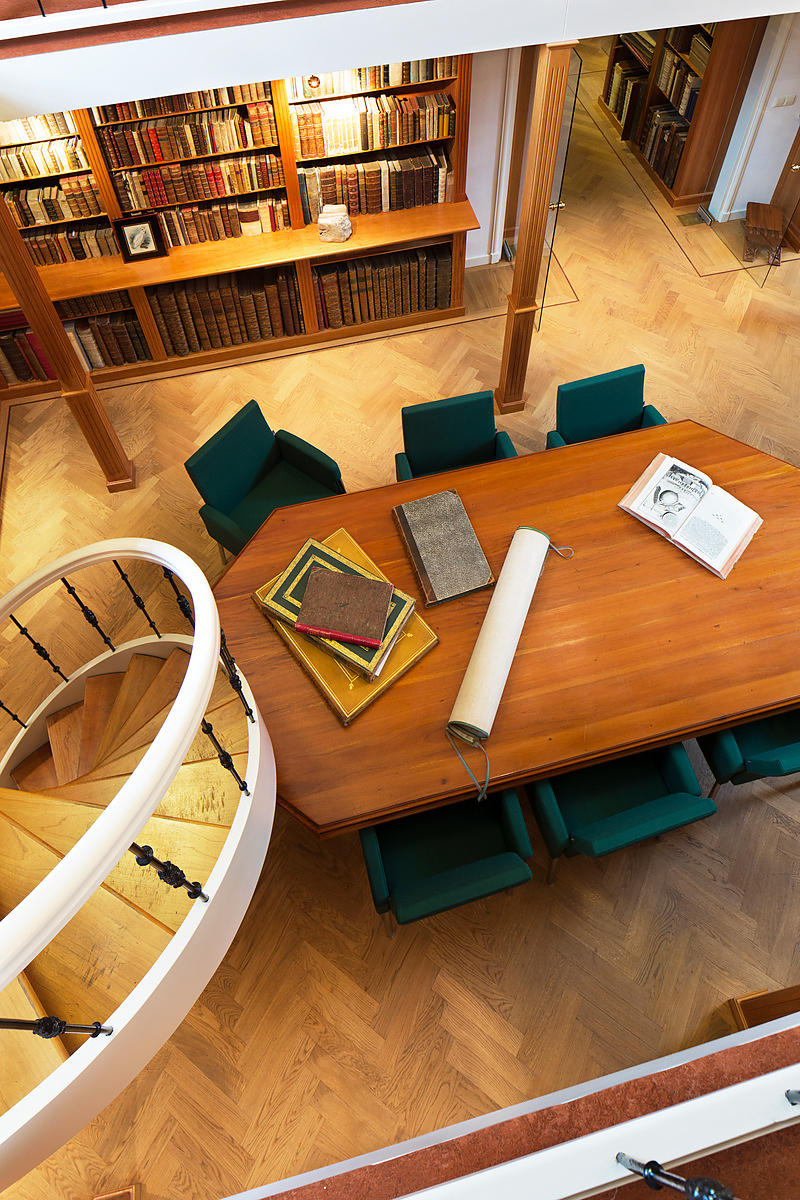 [MINIATURE BOOK]. DU BOIS, J.P.J.
La sainte Bible, mise en vers.(title-page of vol. 2: Le Nouveau Testament, mis en vers).
The Hague, Pieter Servaas, 1752. 2 volumes bound as 1. 72 mo (& 48mo?) in 8s (4.5 x 2.9 cm). With 4 engraved plates, namely an engraved title-page "Biblia" without imprint and 3 Bible illustrations, and occasional decorations made with typographic ornaments. Gold-tooled red morocco (1790s?), the front with the name of the owner for whom the book was bound ("Marie Louise Harting") in roman capitals, gold-tooled board edges, decorated endpapers with a floral design printed from a woodblock in brown paste, gilt and gauffered edges, brown ribbon marker. Stored in a 19th-century(?) red cloth box, lined with decorated paper, perfectly fitting the book. 192; 192 pp. plus 4 plates.
€ 1,500
First edition of the French translation of a famous miniature Bible by John Taylor, first published in 1614 under the title Verbum sempiternum (for the Old Testament and serving as a general title) and Salvator mundi (for the New Testament) and comprising English verse summaries or epitomes (in spite of the Latin titles) of the Old and New Testament. These so-called thumb bibles flourished as devotional books during the 18th century, intended primarily for children, and remained popular into the 19th century. J.P.J. Du Bois translated Taylor's English verse summaries into French verse, but the present first French edition omits Taylors name, giving the impression that Du Bois epitomised the text himself. It contains a verse abridgment of each book of the Bible.
Bound for Maria Louisa Hartingh (1780-1866) with her name in gold ("Marie Louise Harting") on the front board. Maria Louisa Hartingh was the daughter of the Leiden alderman Nicolaas Hartingh (1752-1795) and his wife Louise Elisabeth Ernestina Meyners (1755-1798) who was of noble descent and whose father was the important military commander Willem Meyners (1717-1780). Stylistically the binding could be late 18th or early 19th-century, but since the book was intended primarily for children and Hartingh was born in 1780, it was probably bound as a gift for her in the 1790s. Further with some bibliographical information in a later 19th-century hand on the second free endleaf. Occasional small spots, otherwise in very good condition. Adomeit C24; Bondy, p. 37; STCN 229863167 (7 copies); Welsh 1229.
Related Subjects: