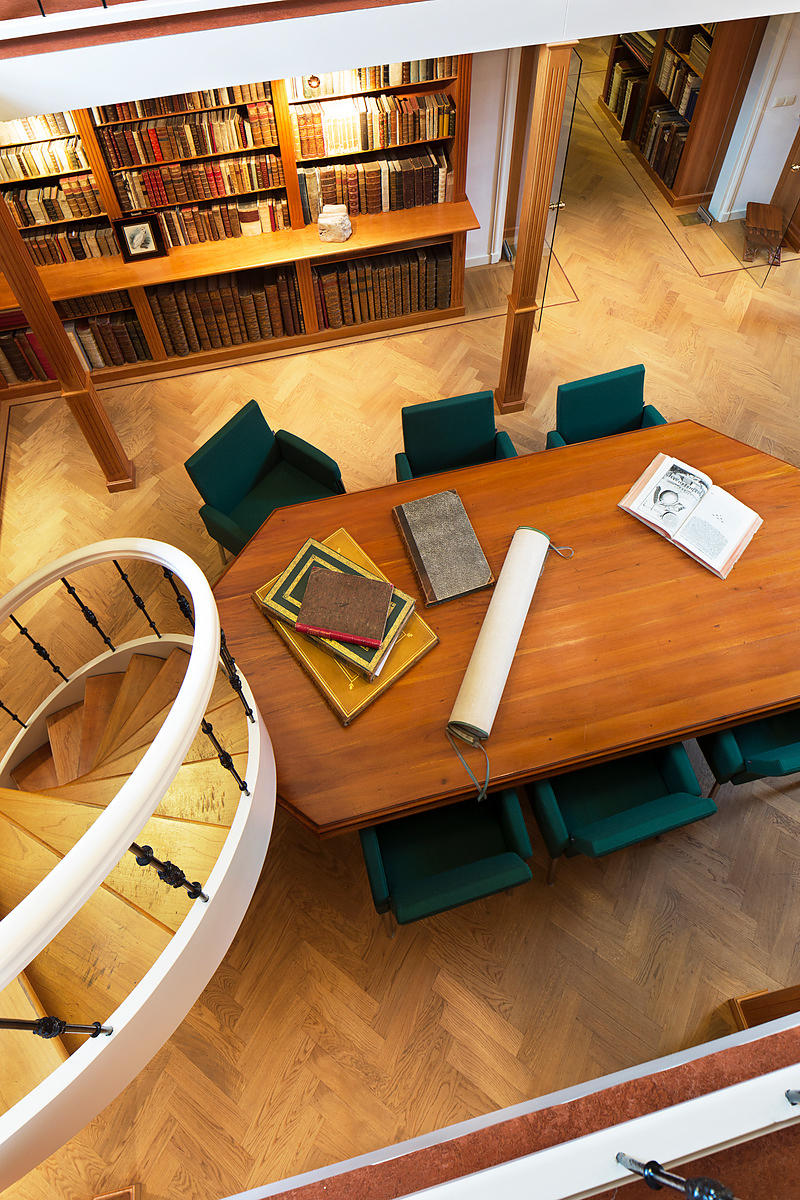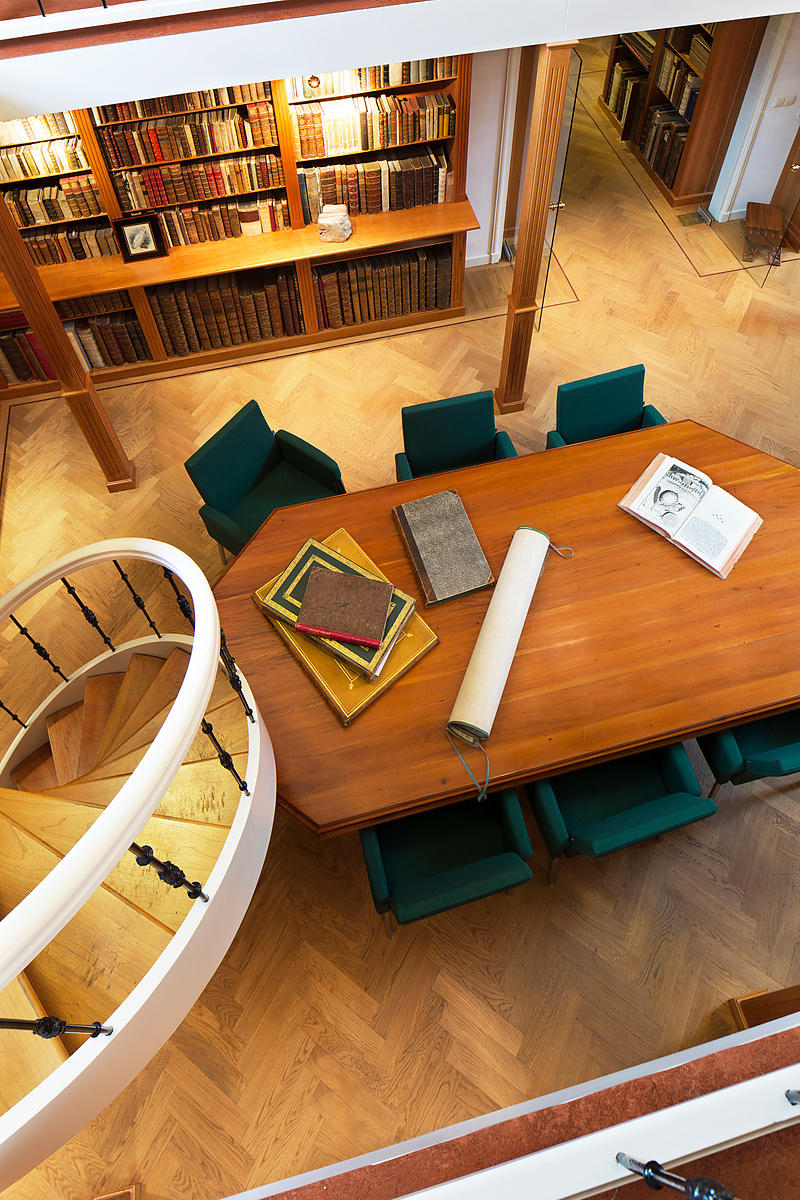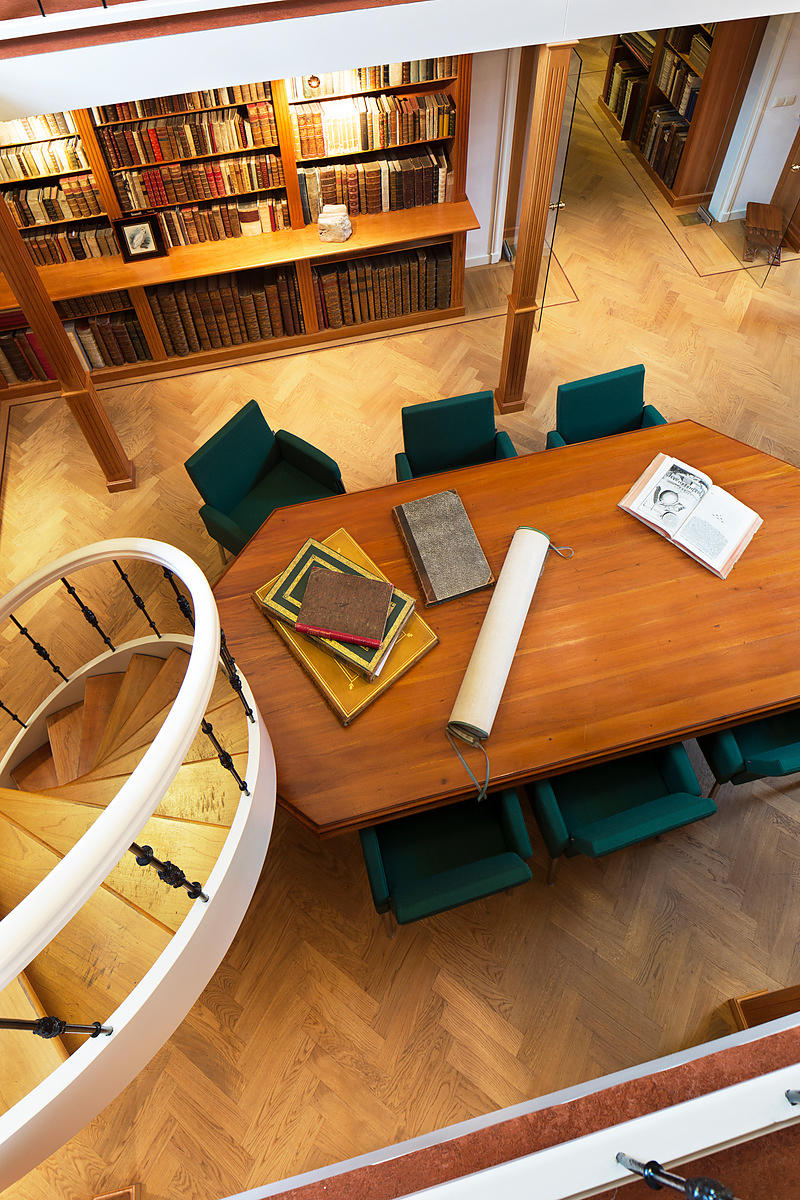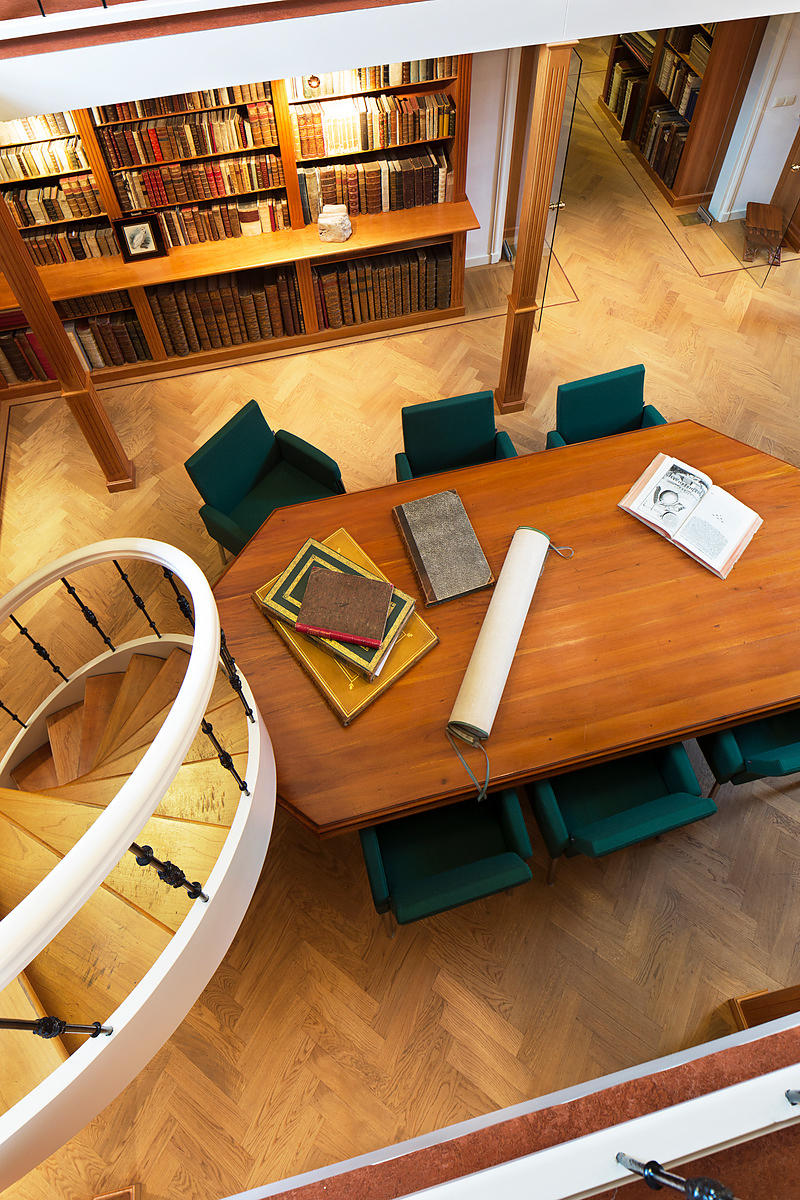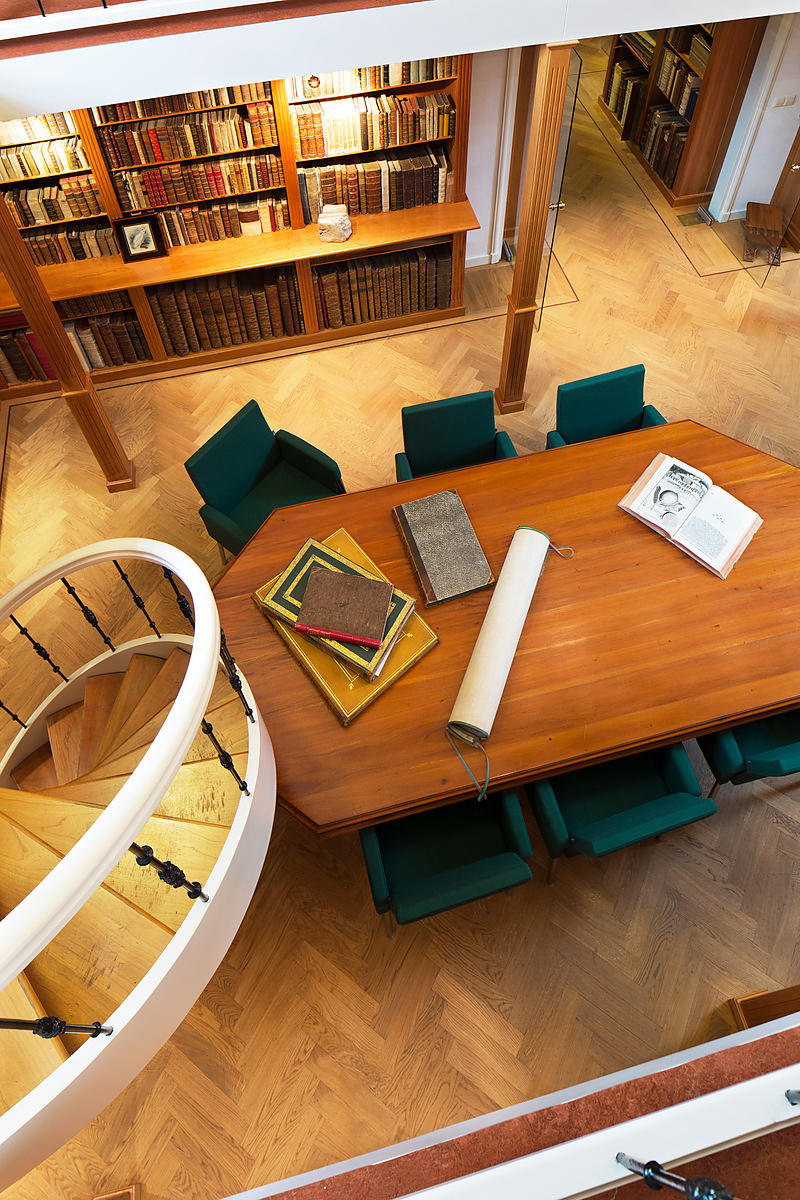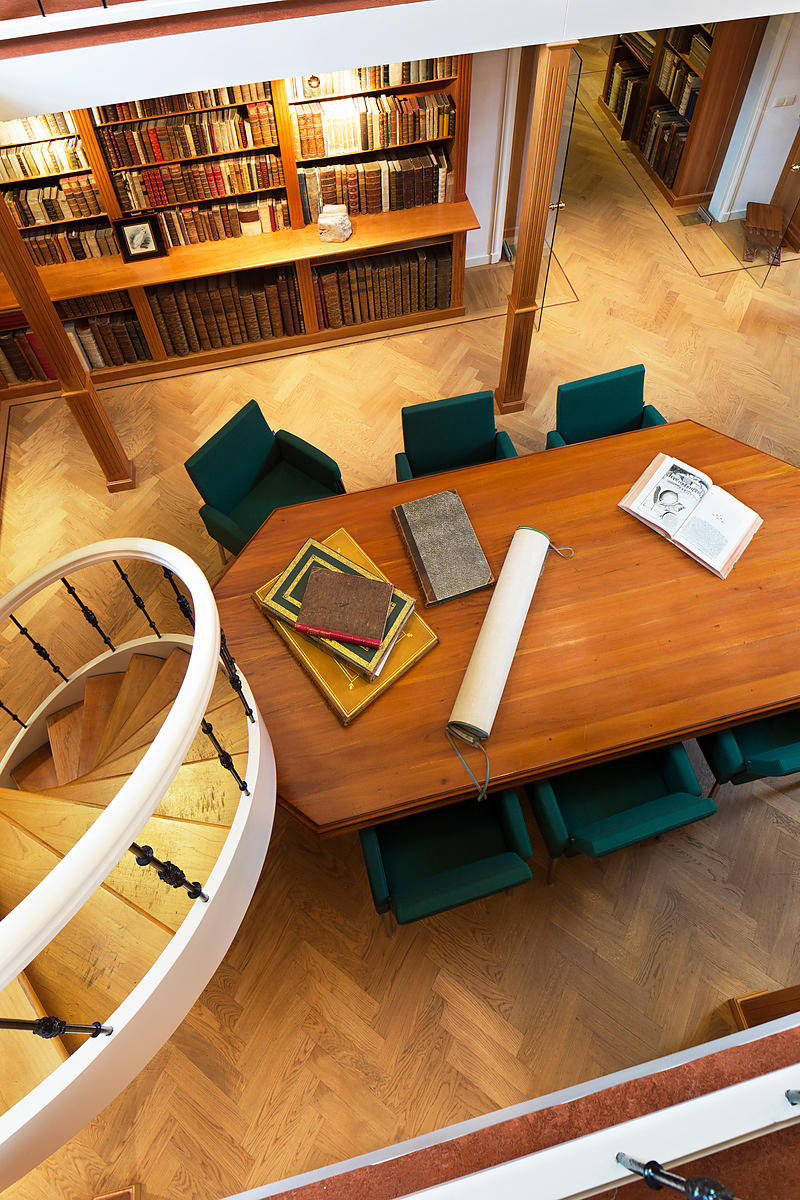 [KALILA WA DIMNA]. Silvèstre de Sacy (editor).
Calila et Dimna, ou fables de Bidpai, en arabe; précédées d'un mémoire sur l'origine de ce livre, et sur les diverses traductions qui en ont été faites dans l'Orient, et suivies de la Moallaka de Lébid, en arabe et en français; ...
Paris, Imprimerie royale, 1816. 4to. Contemporary half calf.
€ 5,000
First publication of a complete Arabic text of the Kalîla wa Dimna or Bidpai fables, written by Ibn al-Muqaffa (ca. 721-ca.757) and edited by the famous French orientalist Silvestre de Sacy (1758-1838). At its core a translation from the Sanskrit Panchatantra, Ibn al-Muqaffa added an introduction and several moralising sub stories, turning a collection of fables into "an indispensable store-house of political wisdom… But in the end it is unlikely that anyone ever learnt either politics or morals from this book; the supposed pedagogical content is little more than an ostensible justification for what to a Muslim reader would otherwise have seemed a trivial work of entertainment" (Blois).
Following the fables, is the complete text of the Mu?allaqa by Labid (ca. 516-ca. 661), one of the greatest pre-Islamic Arabic poems, also published for the first time. It contains notes in Arabic by Sacy and a French translation.
Silvestre De Sacy was the first professor of Arabic at the École spéciale des langues orientales vivantes in Paris on its establishment in 1795. He produced an 1810 Arabic grammar that finally replaced Erpenius's as the scholarly standard and several carefully edited editions of Arabic and other oriental manuscripts from the collections of the Bibliothèque Royale/Impériale.
With minimal (contemporary?) underlining. Binding restored; a good copy.
Blois, "Kalila wa-Dimna", in: Meisami & Starkey, Enyclopedia of Arabic literature, pp. 423-425; Keith-Falconer, Kalilah and Dimnah, pp. xvi-xvii.
Related Subjects: