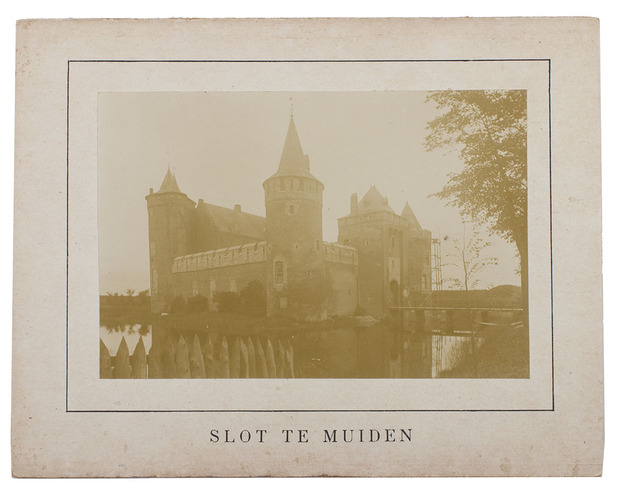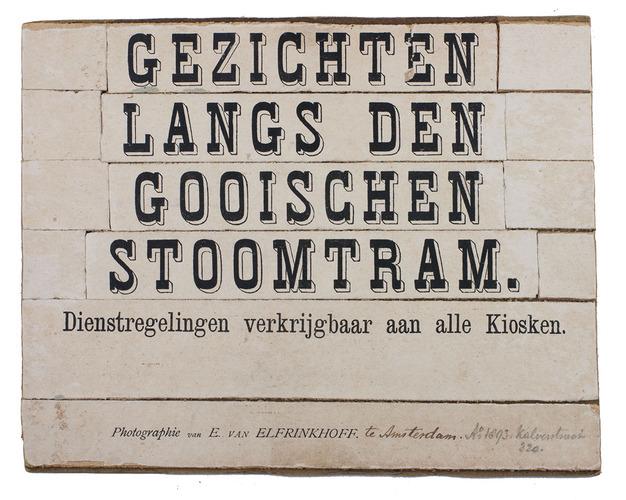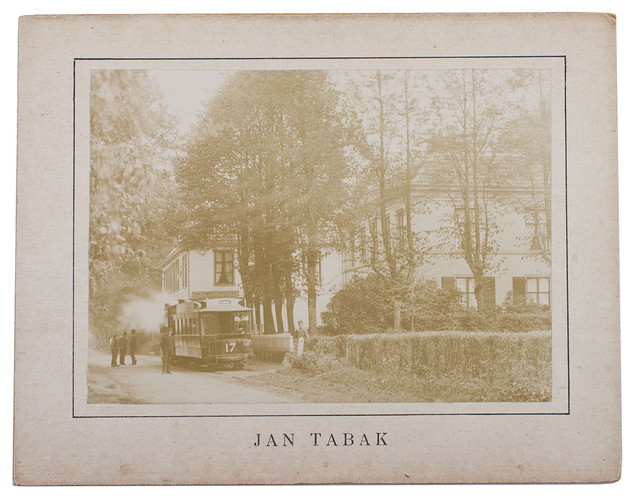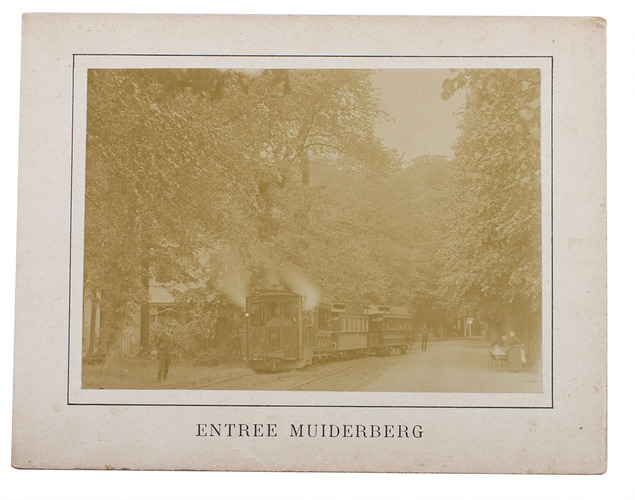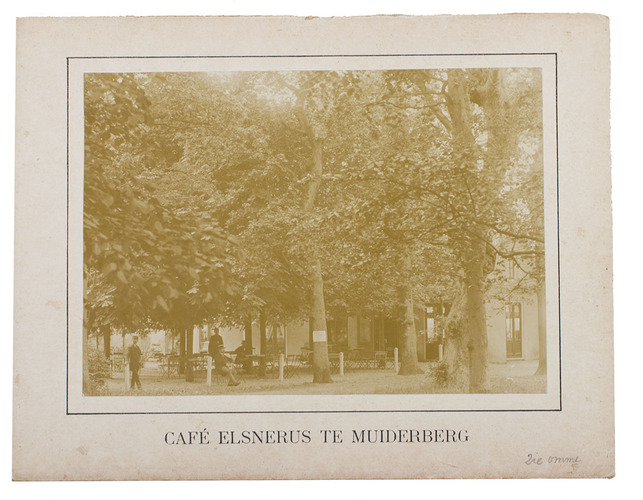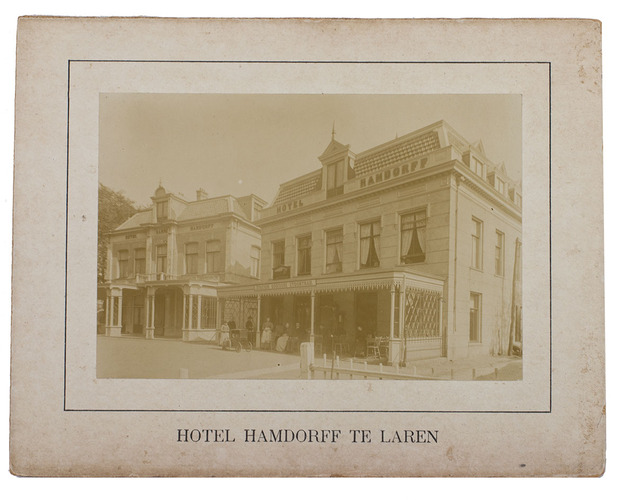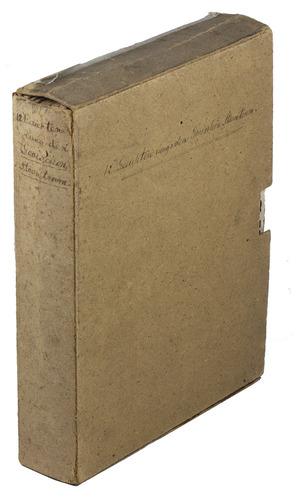 [GOOI - NETHERLANDS].
Gezichten langs den Gooischen stoomtram.
[Amsterdam], E. van Elfrinkhoff, [ca. 1893]. (Ca. 22.5 x 17.5 cm). With the title-page and each of the 12 photographs (12 x 17 cm) pasted on paperboard (17 x 22 cm), the photographs with printed titles below. Contemporary paperboard box.
€ 1,250
Rare collection of charming views of Muiden and Laren, along the trail of a steam tram. The photographs of Laren include Laarderhoog and the Hamdorff hotel (nowadays a restaurant); those of Muiden depict the Elsnerus cafe, the bathhouse, Muiderberg and the castle (Muiderslot) and other sights.
With extensive manuscript notes on verso of the title-page by one of the first owners, who among other things writes that he bought this collection at an Amsterdam auction of H.G. Bom in 1893.
The title-page cut horizontally below each of the six text lines with no loss or damage of words. In good condition.
Related Subjects: