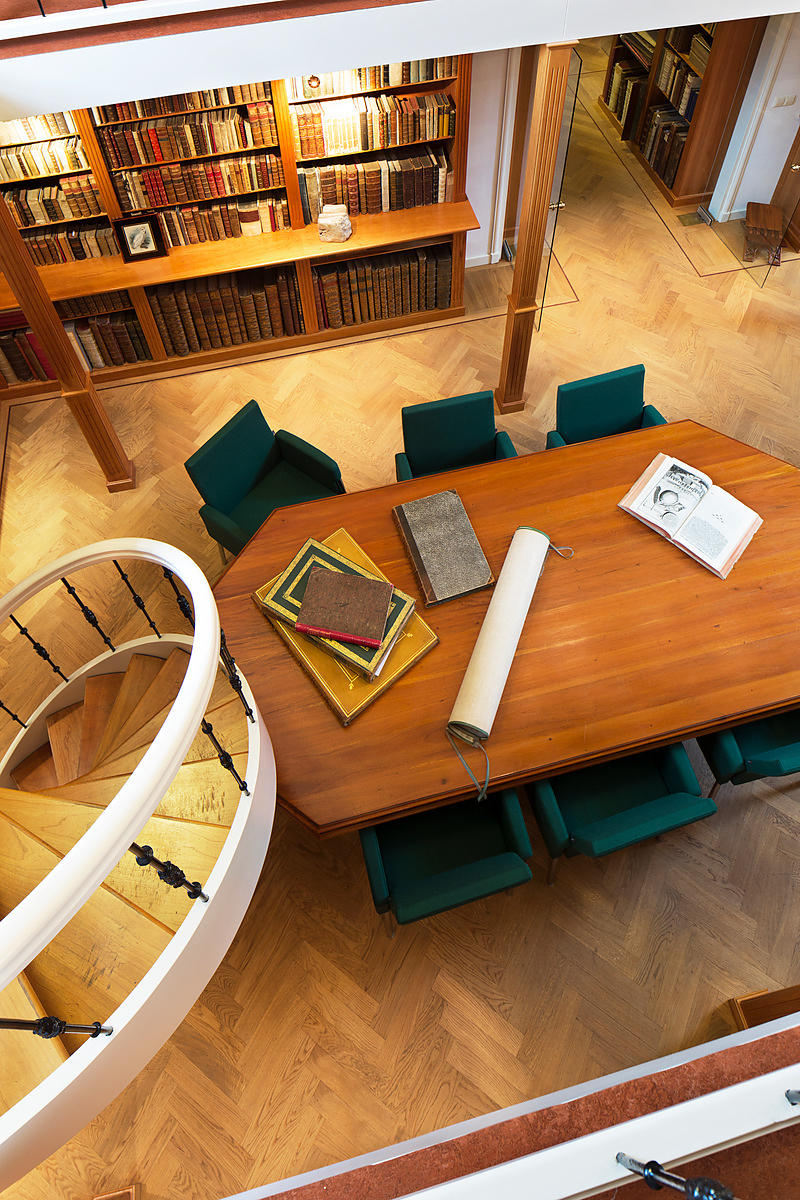 [GOODACRE, William (after)].
Die naturliche Brucke in Virginien: Vereinte Staate.[Austria?, ca. 1840s-1850s]. Pen, black ink and watercolour on paper (59 x 44 cm), framed in a passe-partout (75.5 x 58 cm).
€ 6,500
Large, high quality watercolour of the Natural Bridge in Rockbridge County, Virginia. This natural arch spanning 27 meters was, along with Niagara Falls, one of the most popular tourist attractions in the United States in the late-18th and early-19th century. As an old natural wonder in a young country, it played an integral part in the formation of America's national identity and was "certainly a worthwhile side trip for travelers who hoped to experience the sublime quality of the American landscape" (Howat). The sublime aspect is often present when from the 1830s onward artists start depicting the Bridge: as in the present watercolour, where small figures are placed in the foreground to show the massiveness of the 88 meter high geological formation.The view shown in the present watercolour appeared as an engraving in John Howard Hinton's History and topography of the United States (1832) after a drawing made by the American landscape painter William Goodacre (1803-1883). The image was widely pirated and imitated and appeared in numerous other publications, including Meyer's Universum in 1837, with a caption identical to the one on the present watercolour. The anonymous artist probably copied the image from the 1837 publication, but made several changes, simplifying most of the foliage but adding the large fern, duplicating the kneeling hunter and adding an extra deer. Interestingly, the engraving shows a tree peering out from behind the bridge, pencilled in outline, but never painted in.From an Austrian private collection. In very good condition.
Howat, et al., American paradise, pp. 272-274; Kastning, Natural Bridge, p. 20; cf. Sears, Sacred places.
Related Subjects: