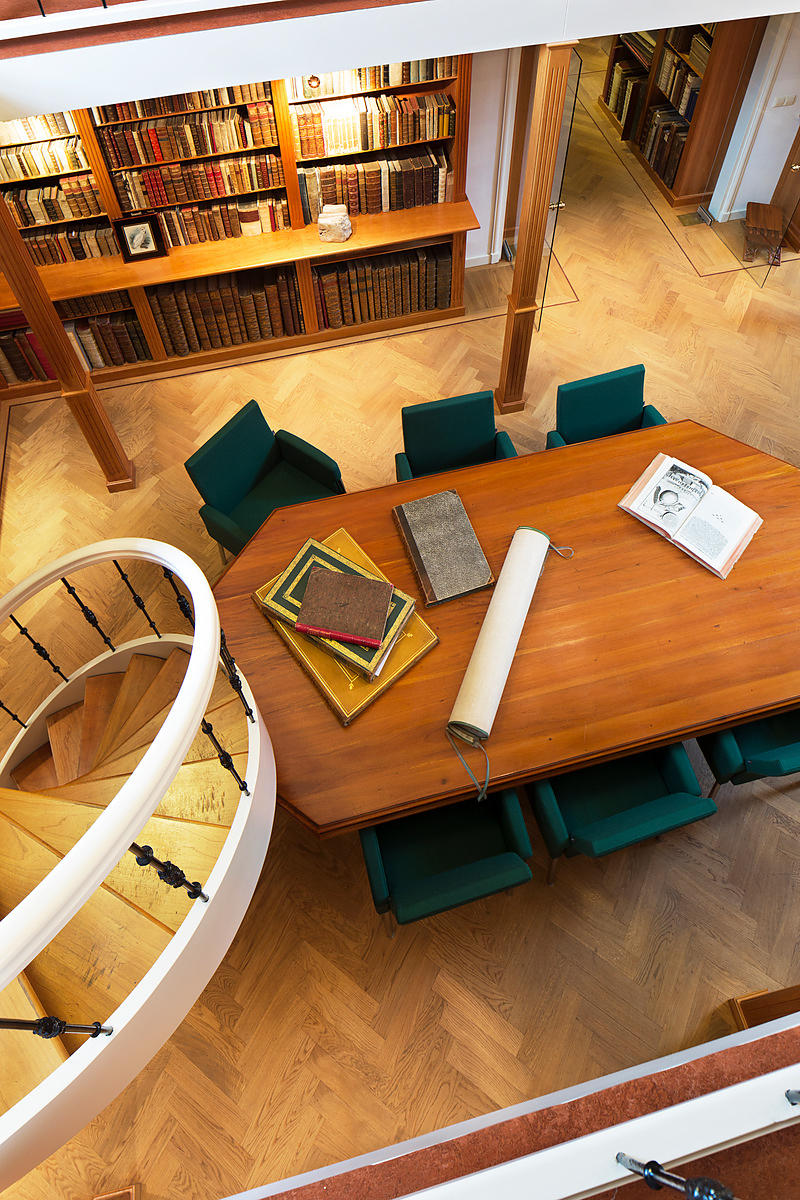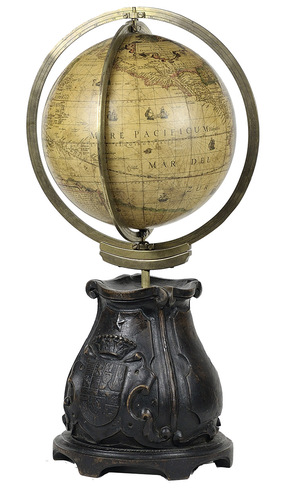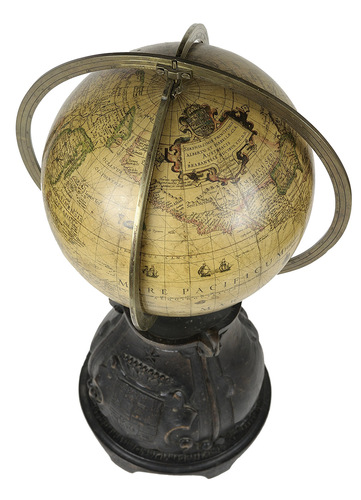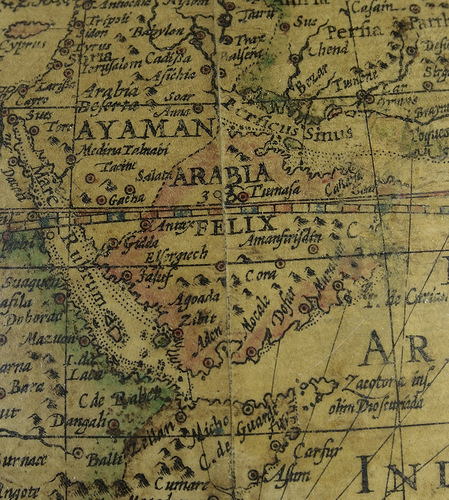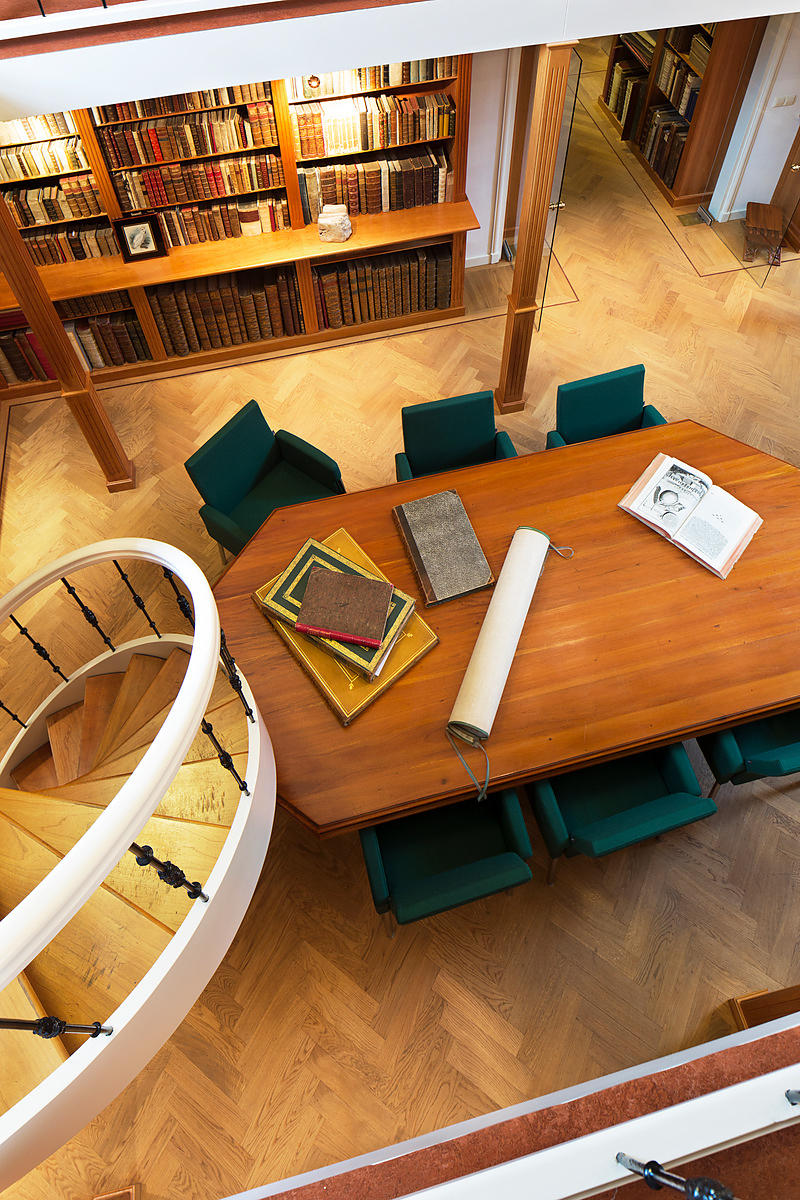 [GLOBE - TERRESTRIAL]. HONDIUS, Jodocus.
[Terrestrial globe].
Antwerp, Joan Baptist Vrients [produced by Jodocus Hondius in Amsterdam], "1601" [= ca. 1603?]. Diameter (21 cm). The globe is assembled from 12 engraved gores, mounted over a hollow wooden sphere, the gores hand-coloured in outline, some areas with full colour infill.
€ 295,000
A highly important and rare Hondius globe, the dedication copy presented to Archduke Albert and Archduchess Isabella of Austria, one of three copies with this very special dedication: "Serenissimis Principibus Alberto et Isabellae ... . The globe was first published in Amsterdam by Hondius (1563-1612) in 1601, with a Latin dedication to the "most famous and skilful commanders .... of the United Provinces of the Netherlands", the young Dutch Republic that controlled the Northern provinces of the Low Countries. Since the Republic was at war with the Spanish forces that controlled the Southern provinces, Hondius probably thought the dedication and his own association with the Republic could hinder sales of the globe in the Southern Netherlands, hence the new dedication to Albert and Isabella signed by Hondius only as author of the globe and Vrients apparently as publisher. This may have given him an advantage over his great rival Willem Jansz Blaeu. Denucé notes that Moretus in Antwerp bought Hondius globes from Vrients and that Albert and Isabella bought a terrestrial globe (along with a celestial globe and other items) from Vrients in 1603, so the globe in its present state may date from around that time, even though it retains the original date "1601" (it does show some revisions to the topographic image and the topographic names). Since Albert and Isabella's coat of arms appear not only on the globe itself, but also on the pedestal, Von Euw & Plotzek sensibly conclude that this is the copy presented to them. Von Euw & Plotzek, Die Handschriften der Sammlung Ludwig. 1982, vol. 3, pp. 317-318 with illustration (this copy); V.d. Krogt, Globi Neerlandici, HON III, state 1v (pp. 474-475; 2 copies); for Vrients, see also: Denucé, Oud-Nederlandsche kaartmakers in betrekking met Plantijn vol. II, pp. 265-278, esp. p. 268.
Related Subjects: