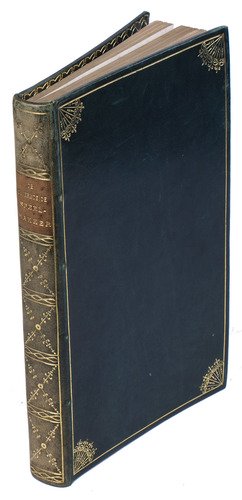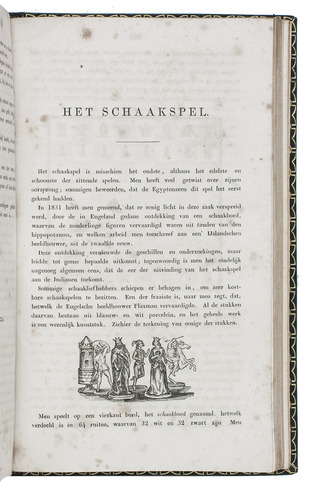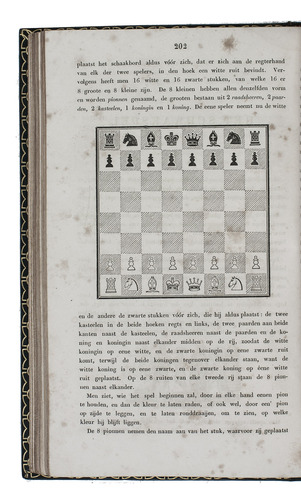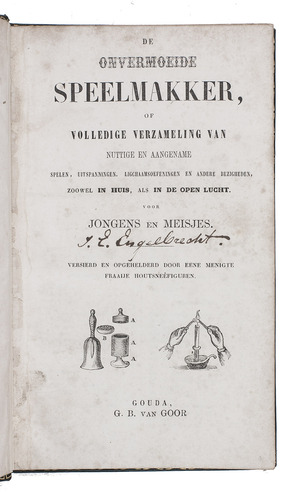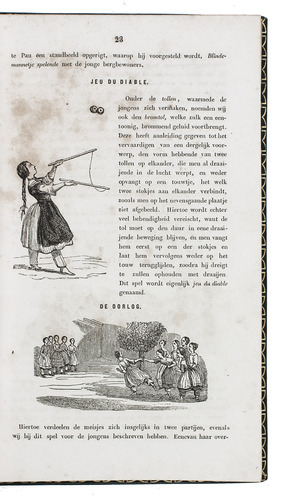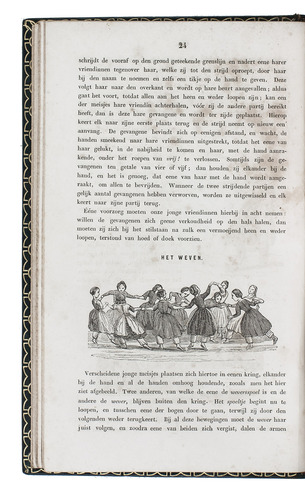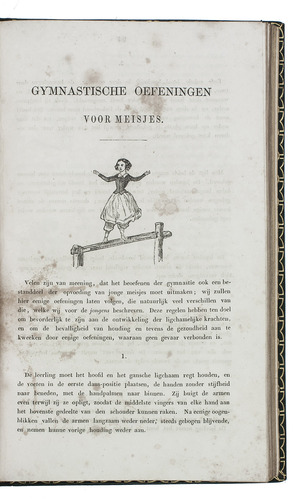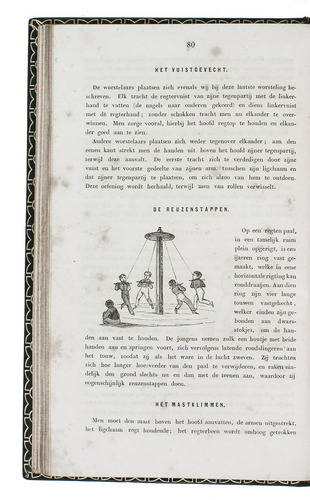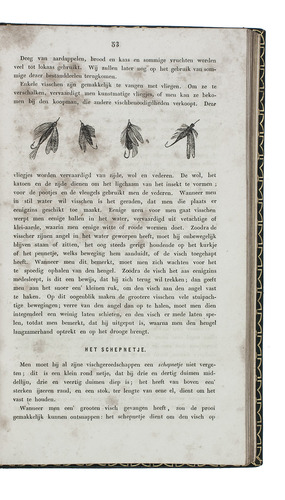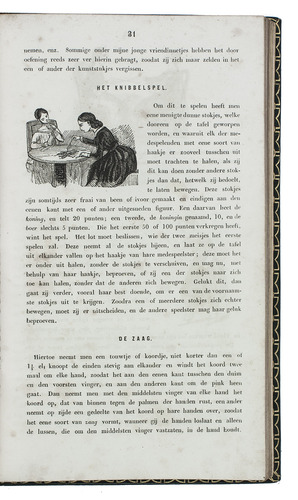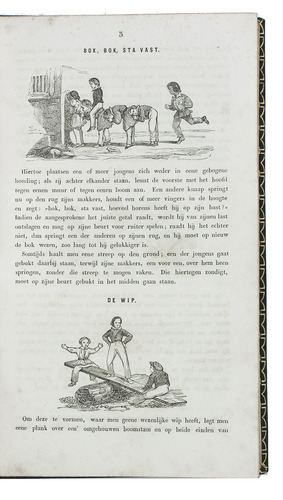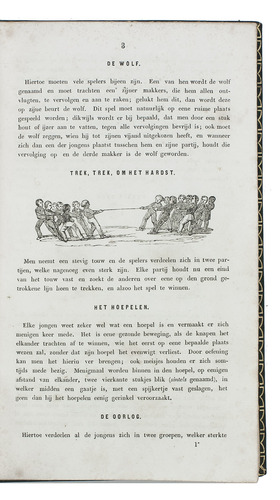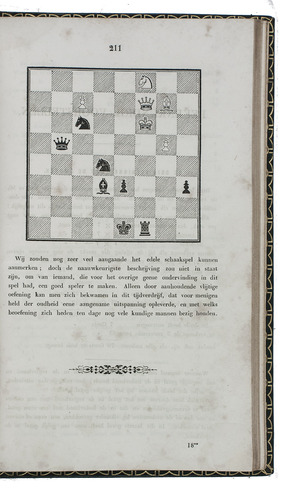 [GAMES & PASTIMES].
De onvermoeide speelmakker, of volledige verzameling van nuttige en aangename spelen, uitspanningen, ligchaamsoefeningen en andere bezigheden, zoowel in huis, als in de open lucht voor jongens en meisjes. Versierd en opgehelderd door eene menigte fraaije houtsneêfiguren.
Gouda, G.B. van Goor, [1853]. 8vo. With numerous wood engraved illustrations in text. Contemporary gold-tooled blue-green morocco. X, 282 pp.
€ 1,250
Rare first edition of a book on conjuring, magic, games and pastimes for young boys and girls. It contains both in- and outdoor games, games to measure strength and speed, swimming, gymnastics, ice-skating, dancing, music, fencing, fishing, and catching and preserving birds, including a list with different fish and bird species. Besides sports it also gives the rules for various card games and other games like chess, draughts (checkers), etc., and contains about 100 different kinds of magic and conjuring tricks. Also included is an alphabet for deaf people. The book closes with popular explanations of electricity, magnetism, optics, mathematics and arithmetic, the use of the magic lantern and the microscope, etc.
With owner's inscription. Slightly browned and foxed but otherwise in very good condition. Spine somewhat discoloured. NCC (8 copies).
Related Subjects: