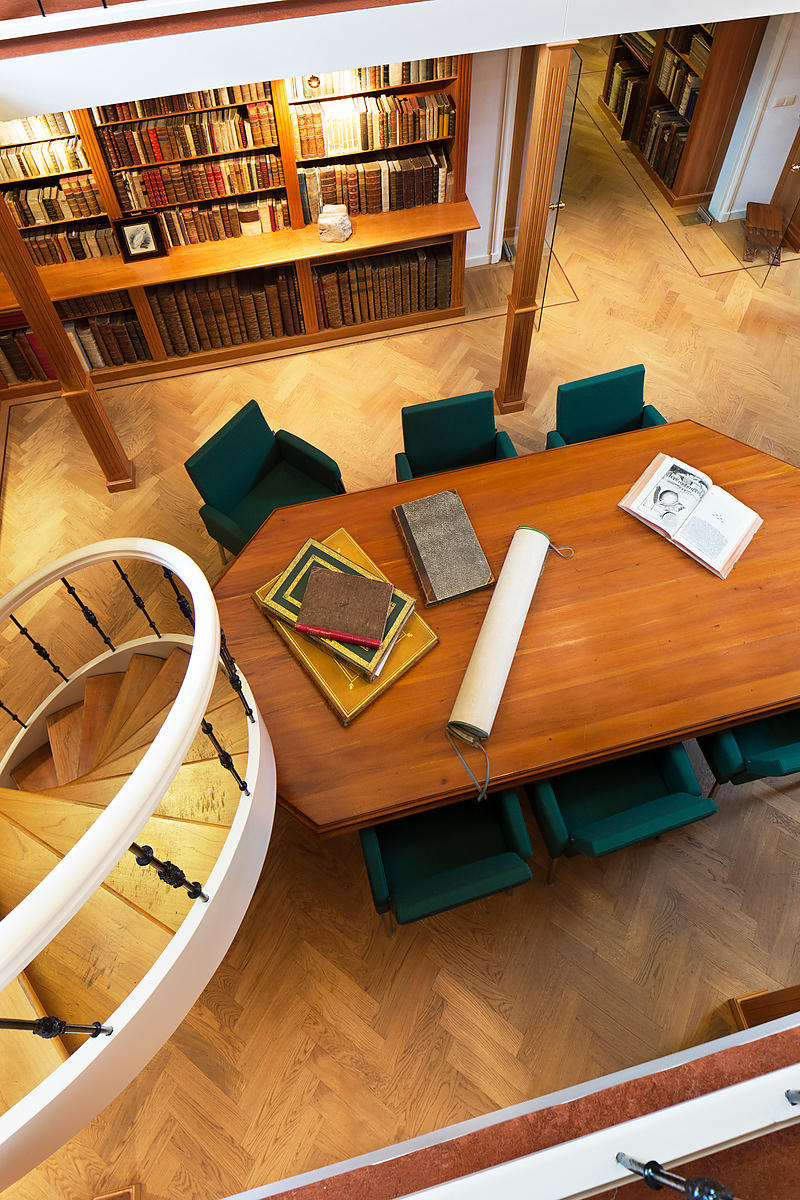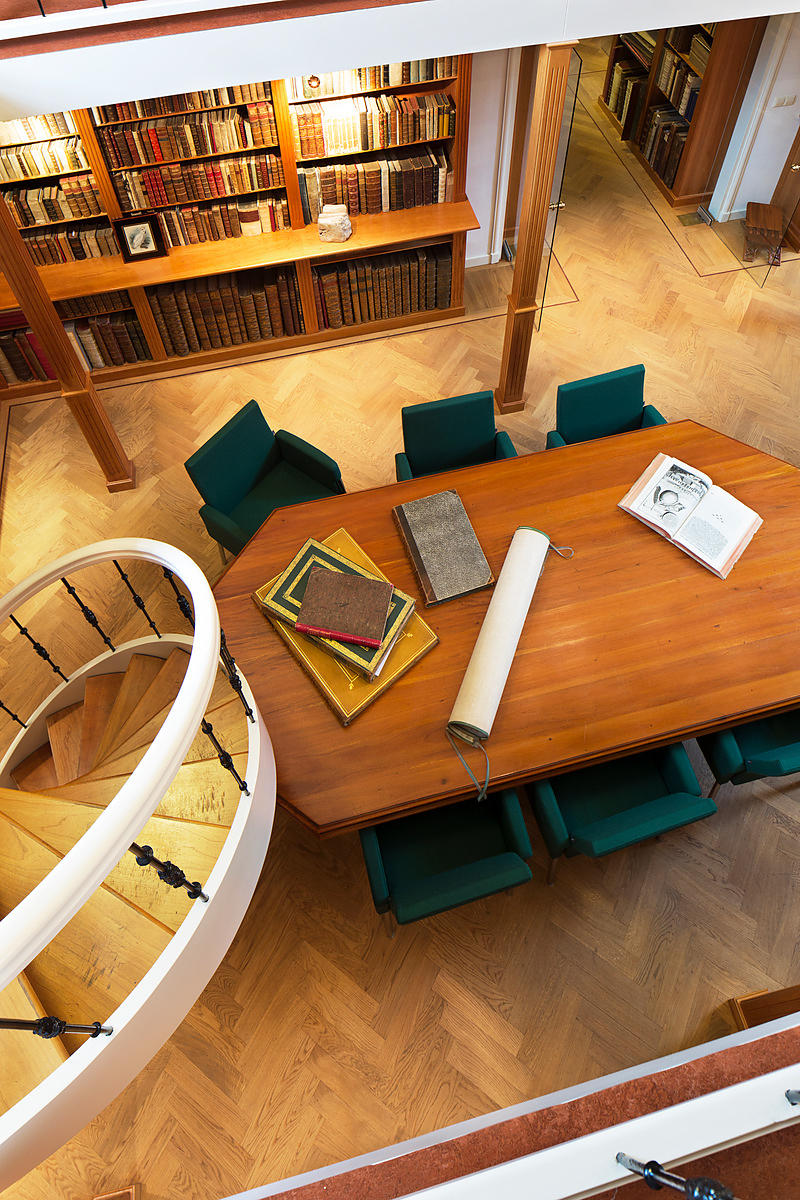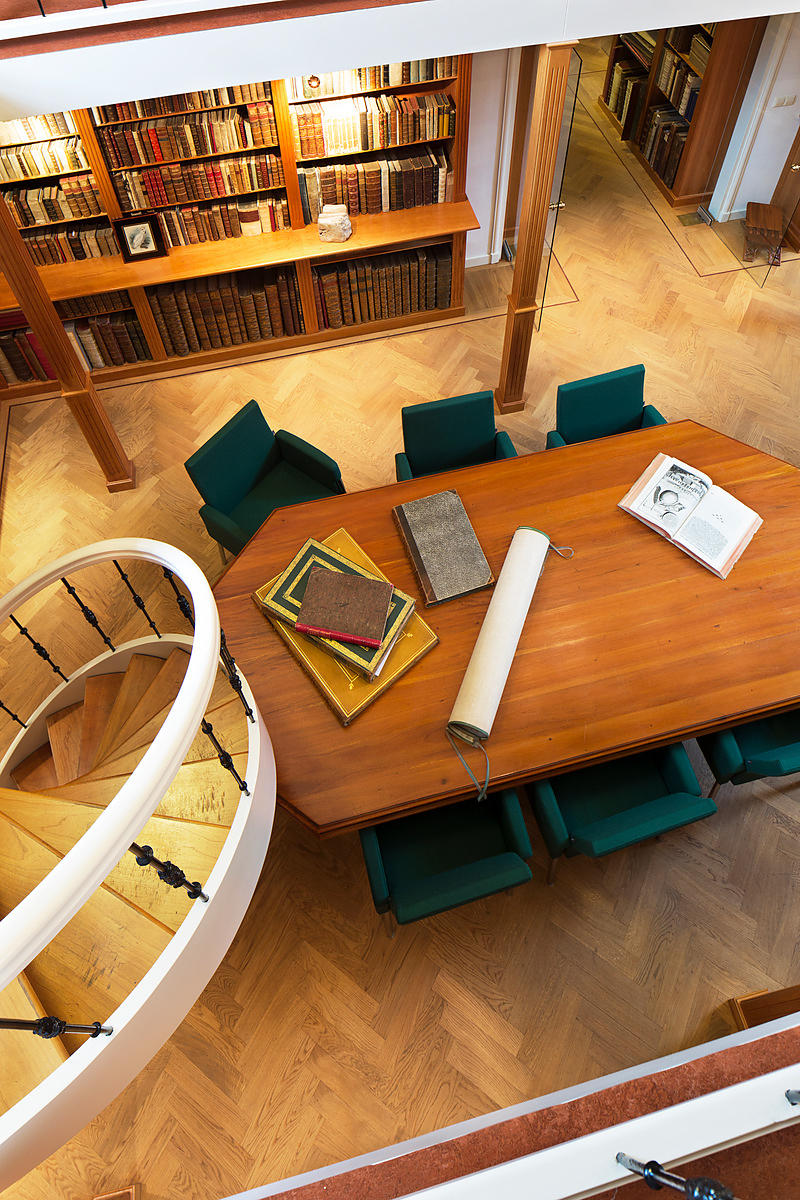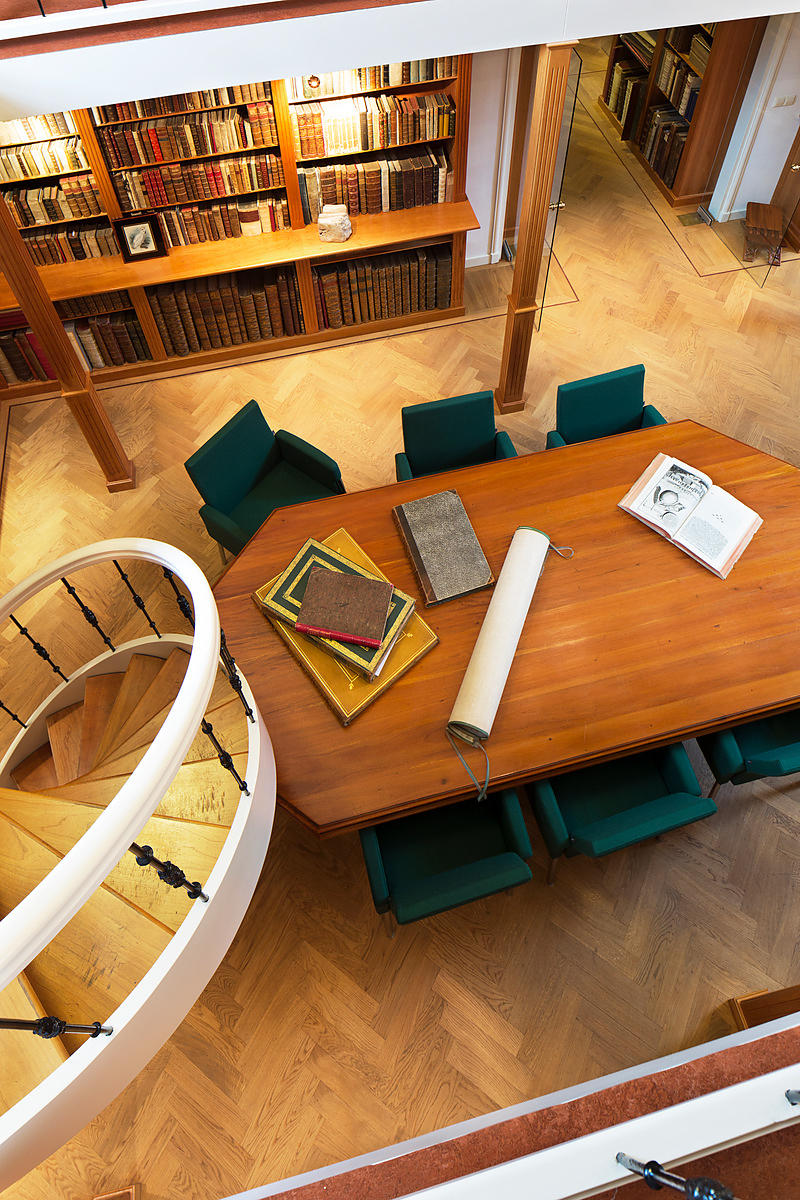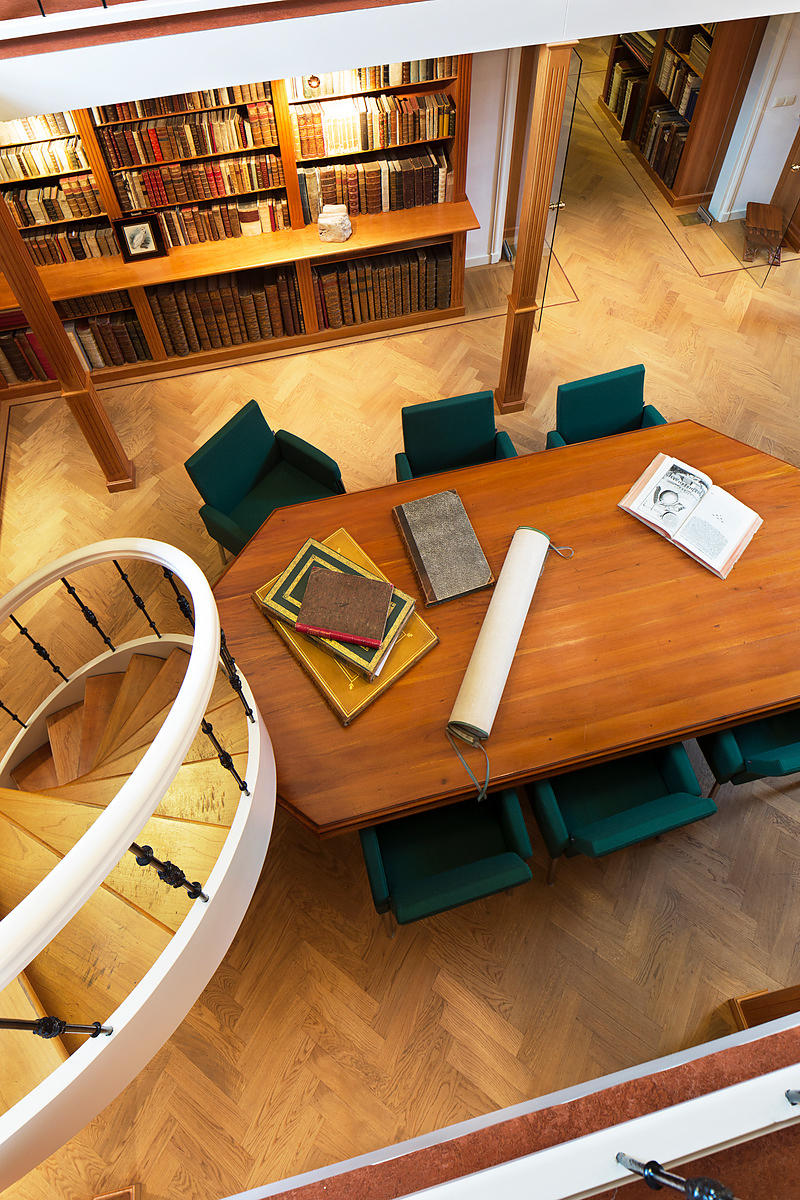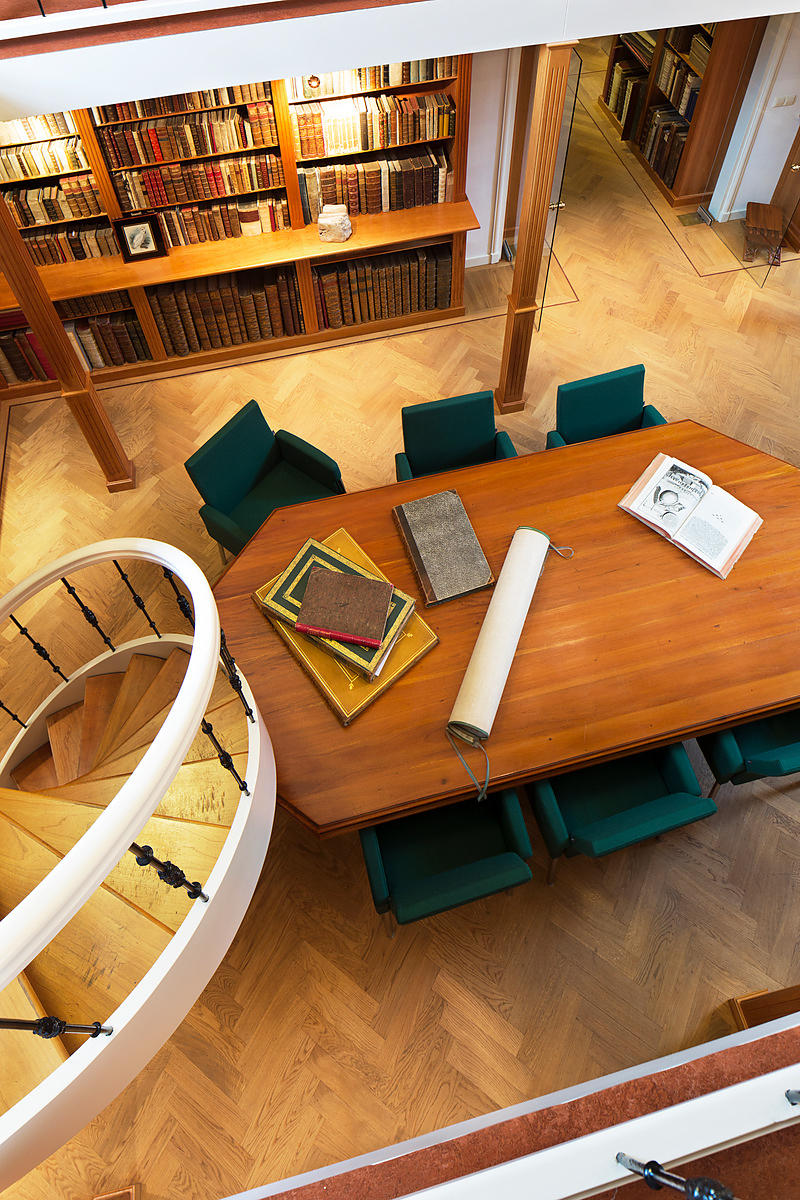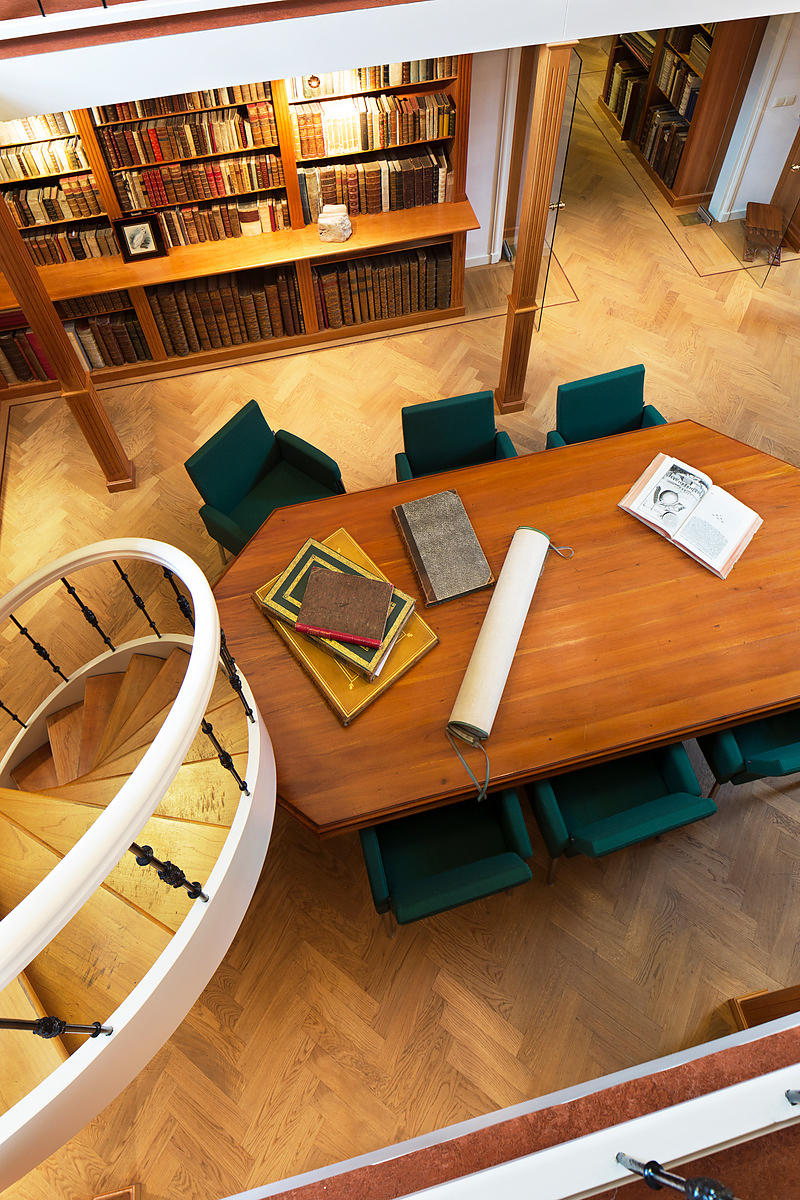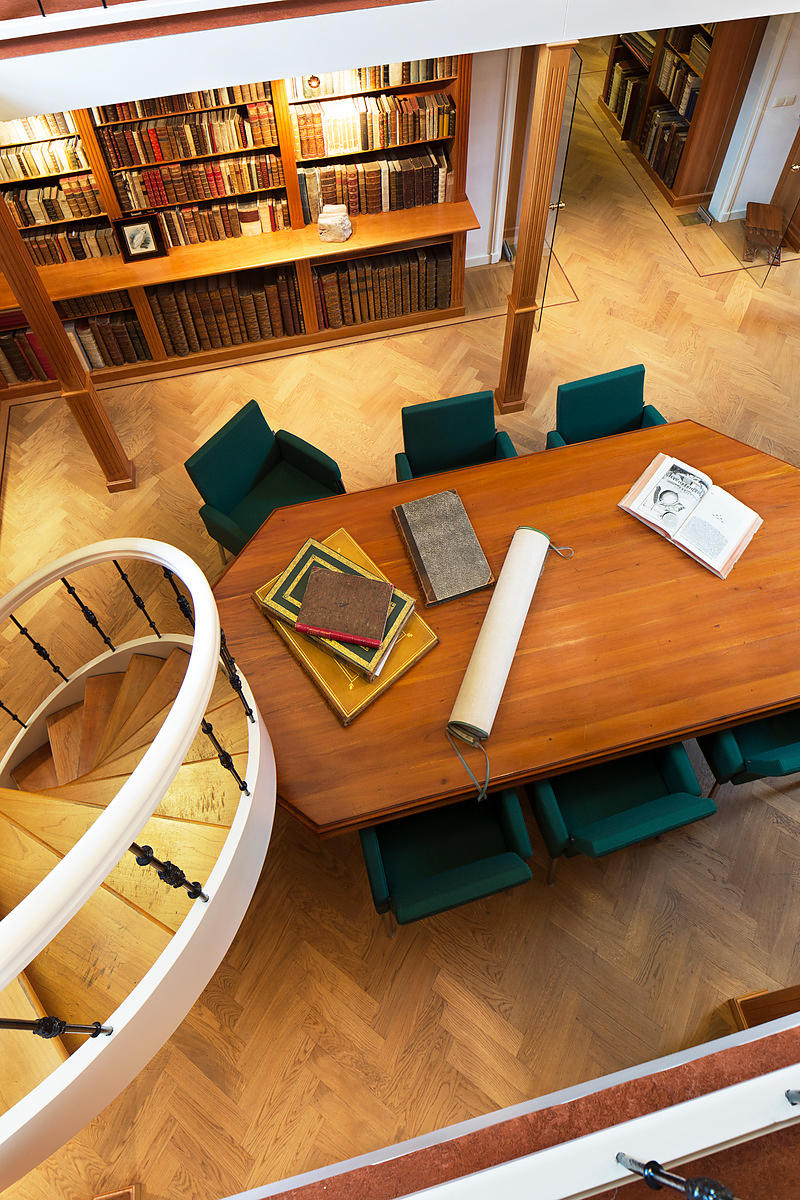 [EROTICA - DRAWINGS].
[Album of erotic drawings].
[France?, ca. 1815?]. 4to (26 x 21.5 cm). A matching set of 12 erotic drawings (image area about 20 x 16 cm) in coloured gouaches. Each is drawn on thick paperboard and mounted on the album leaves. 20th-century red goatskin morocco.
€ 35,000
A matching set of 12 skilfully executed erotic gouache drawings in numerous colours, each showing a naked or (more often) partly undressed young man and woman engaged in manual, vaginal or oral sex. Each is set in an interior (in at least most cases domestic), most of them richly furnished. Though the drawings depict several different men and women, some of them seem to appear in more than one drawing. One drawing appears to show a home library, another includes a case full of books and two others have an open book lying on the floor. Another has the woman sitting on the man's lap before a writing desk with a quill pen in her hand. These may be intended to suggest that the man is the young lady's tutor and they got distracted from their lessons. The clothing suggests couples from fairly high social standing. The clothing, architectural decoration, furniture, clocks, lamps, vases, etc., much of it in Empire Style, suggest a date around 1815, perhaps in France.
The drawings are in good condition and the binding fine.
Related Subjects: