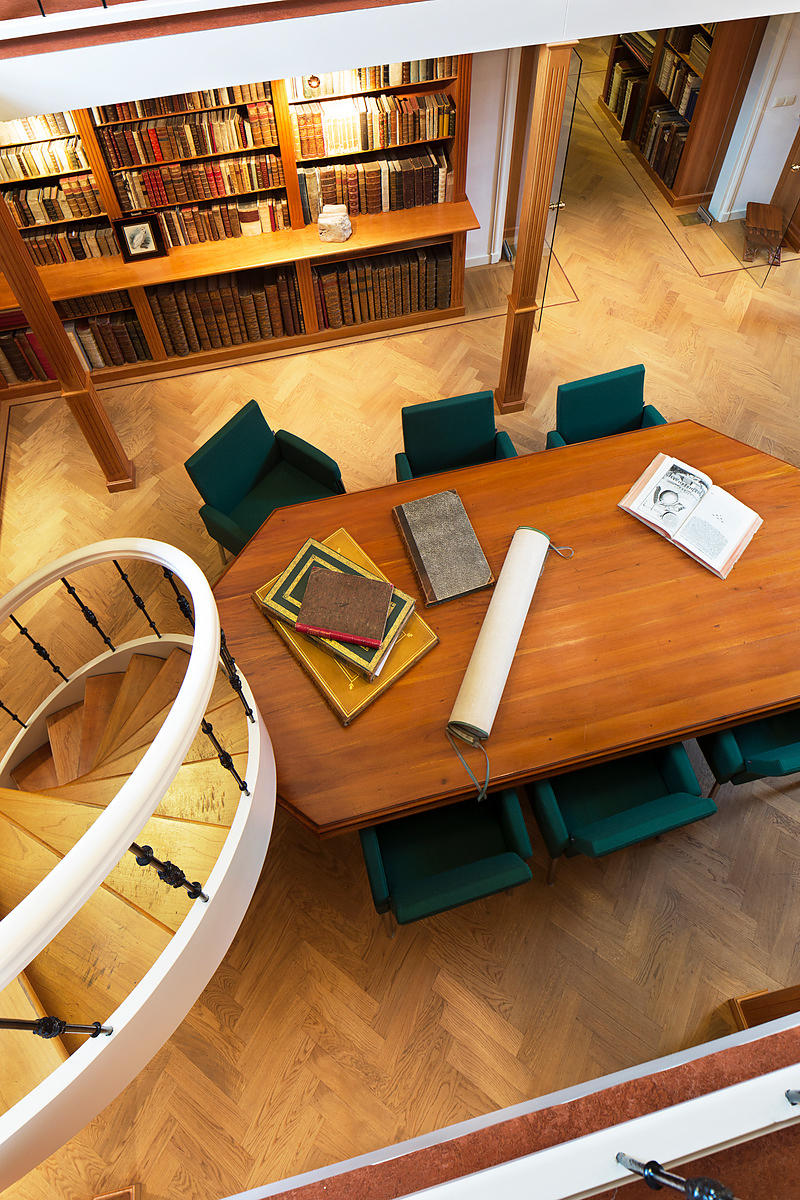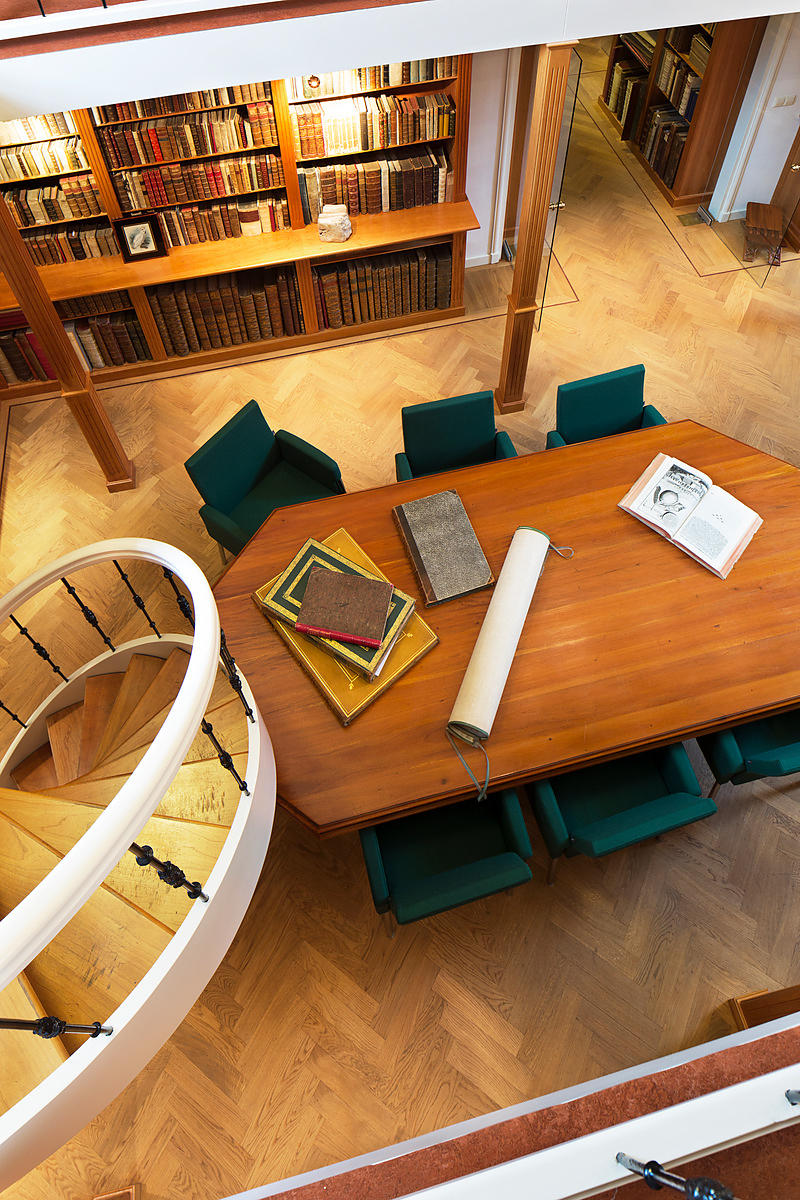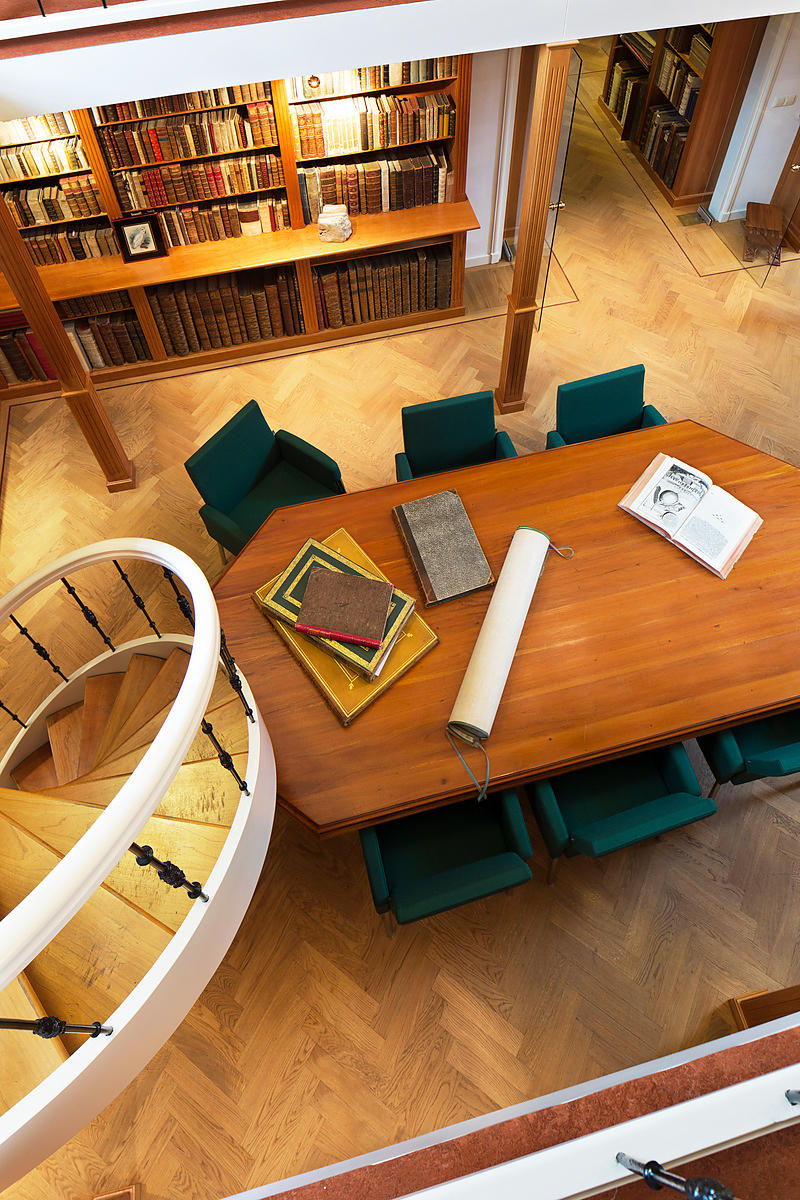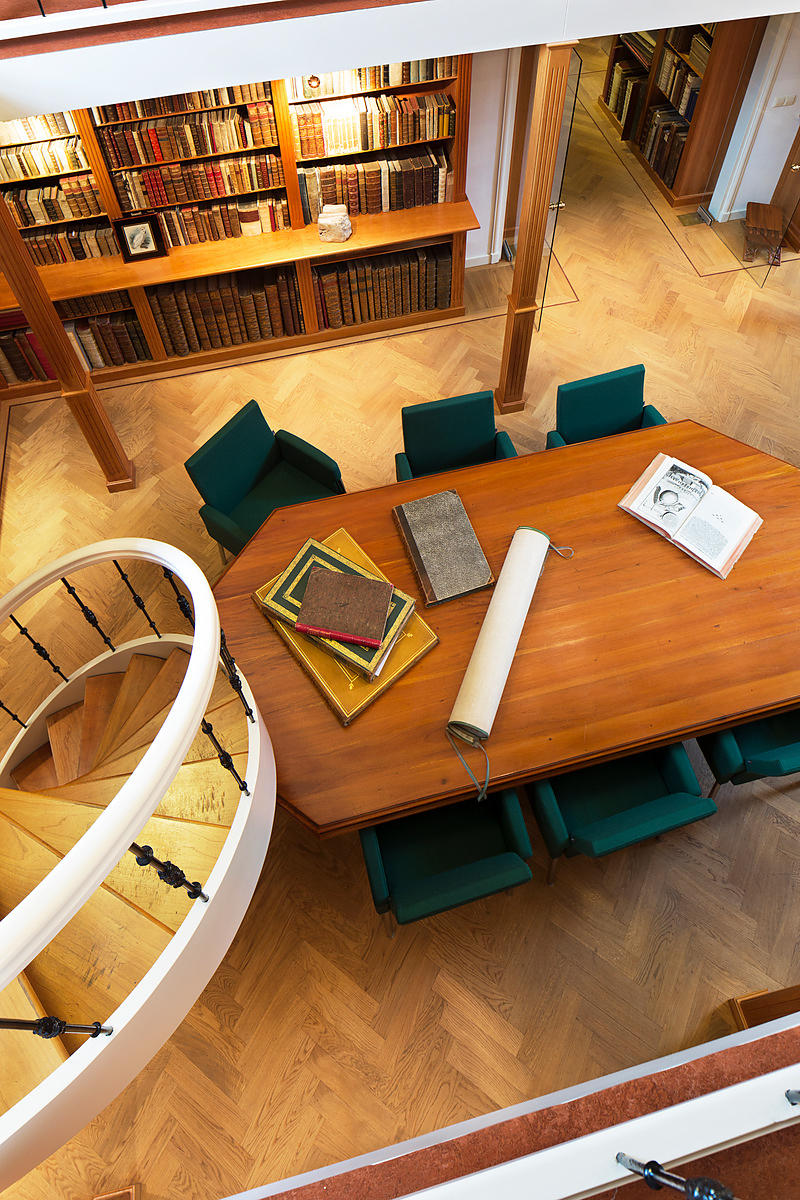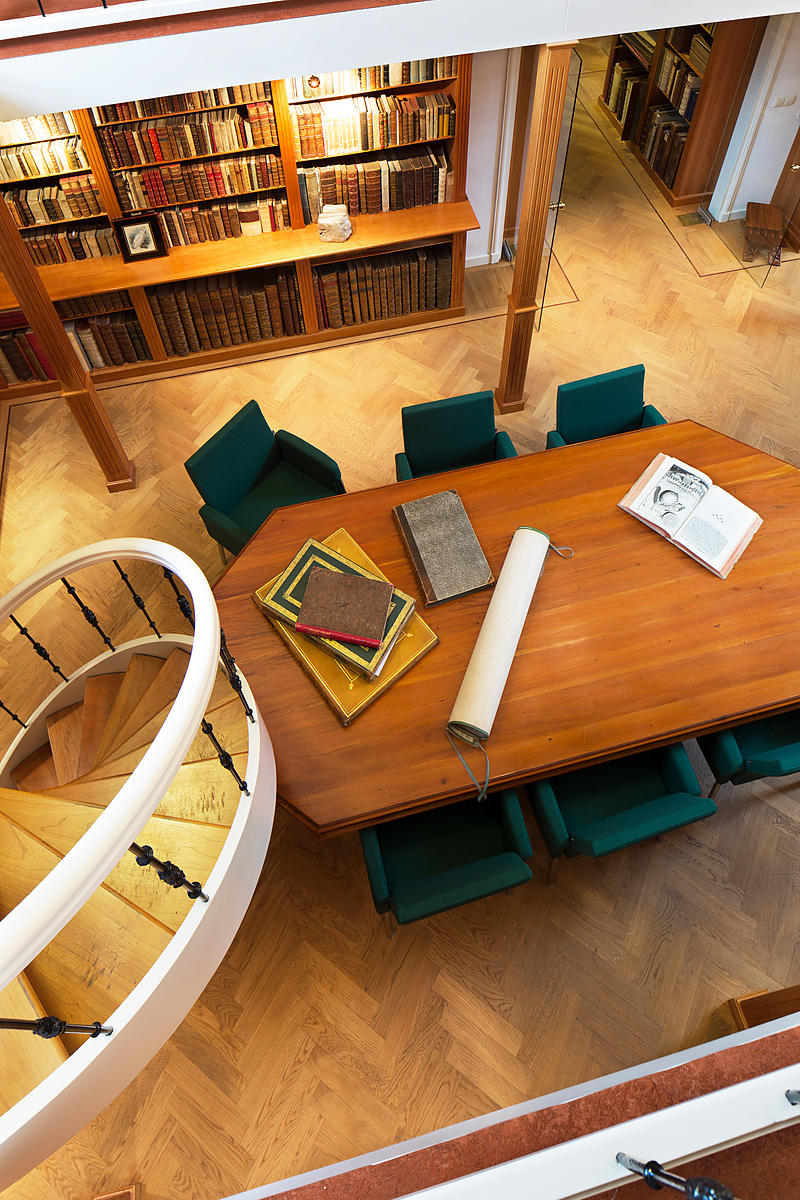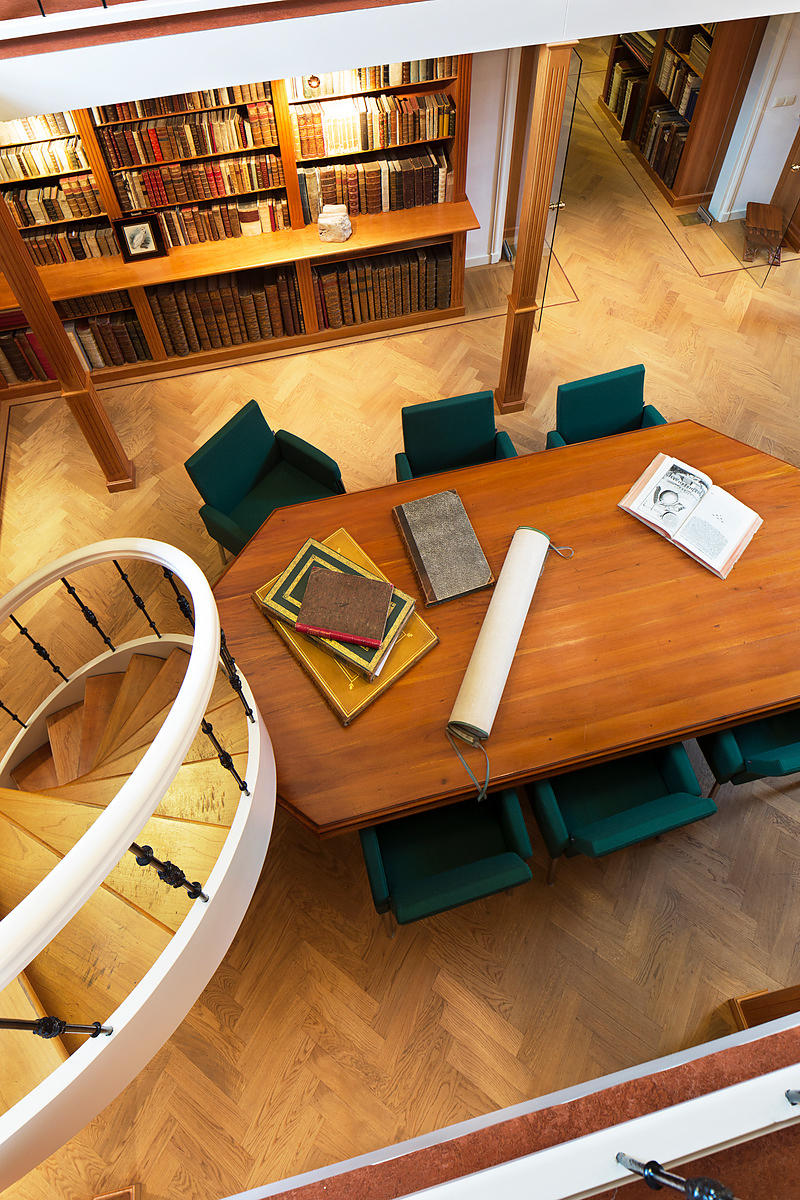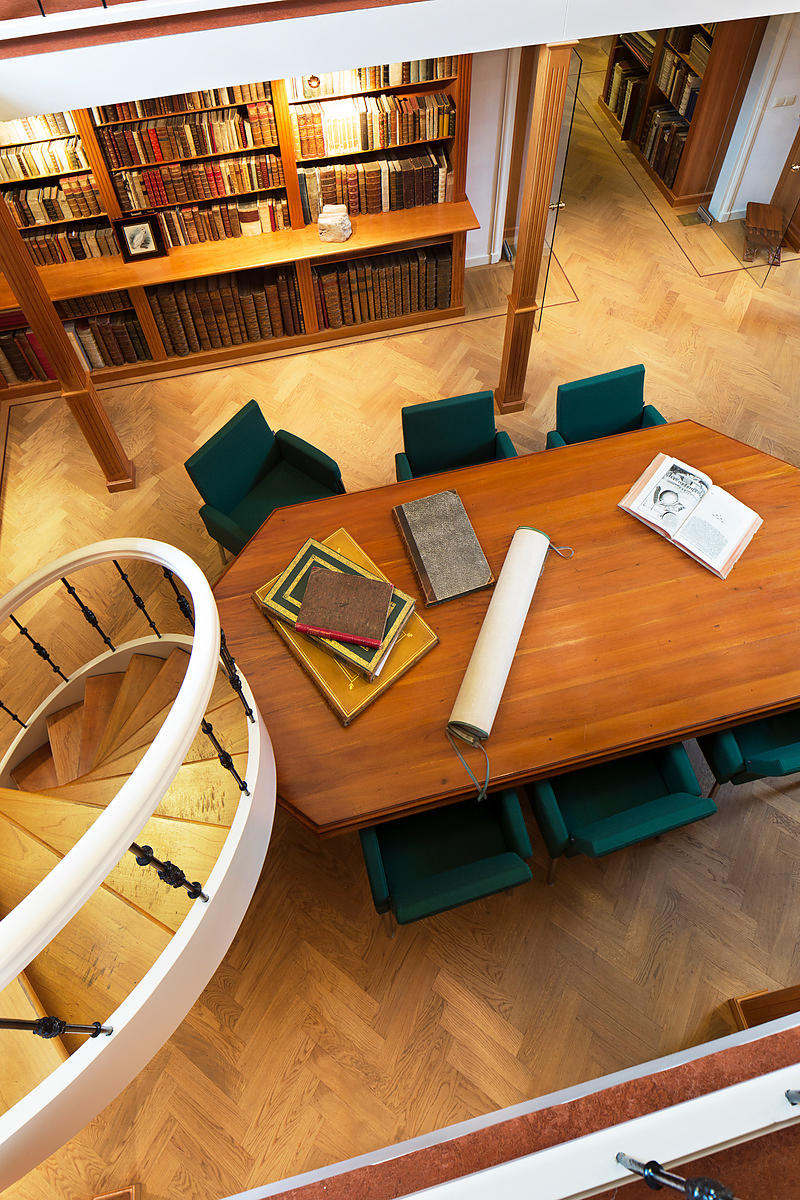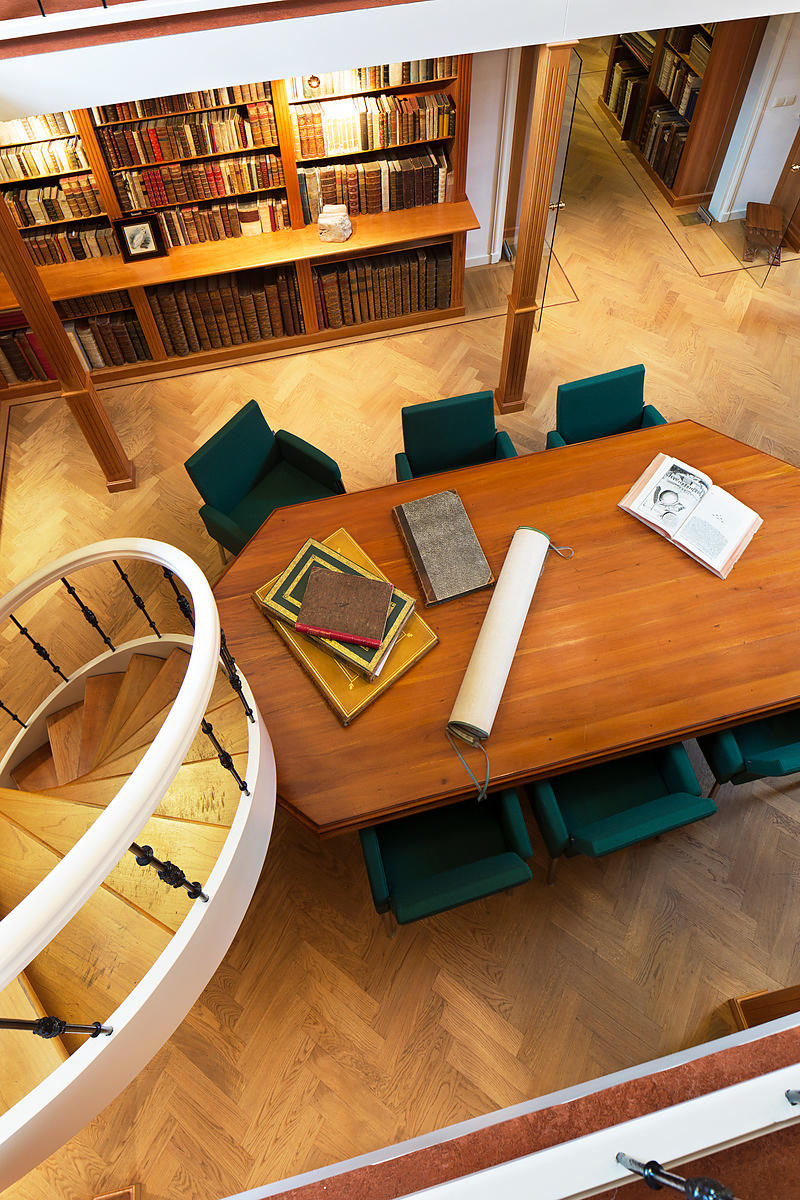 [EMBLEMATA & MONOGRAMS].
[Collection of emblematic and monogram plates from 4 series].
Nürnberg, Johann Christoph Weigel, [ca. 1726 (engraved ca. 1700 - ca. 1726)]. 16 x 11 cm. With 14 engraved plates (plate size 13 x 19 cm) bound as double-page plates. Contemporary mottled calf, gold-tooled spine.
€ 1,950
A collection of 14 engraved plates from 3 different emblematic works and a work on monograms, all published by Johann Christoph Weigel (1661-1726) in Nürnberg. Praz and others attribute items 2-4 to his father, the great Nürnberg engraver Christoph Weigel (1654-1725), who may have engraved their plates, though item 4 may have appeared shortly after his death.
With the 18th-century bookplate of Charles Pierre Joseph Le Candèle; the ca. 1900 bookplate of the Hale family, Alderly House, Gloucestershire; and the blind stamp of the Liberna collection of Bernard Brenninkmeijer (1893-1976) on second free endleaf.
Item 4 appears to have been printed from slightly worn copper plates. With an occasional spot, slightly affecting 2 monograms in item 1, but still with all plates in good or very good condition. The binding is somewhat worn but still good. A lovely collection of 184 emblems and monograms from the early 18th century.
Ad 1: Bonacini, 2031; Hollstein XXXI, p. 92; ad 2-3: Praz, p. 533; ad 4: cf. Landwehr, German emblem books 641; Praz, pp. 533-534.
Related Subjects: