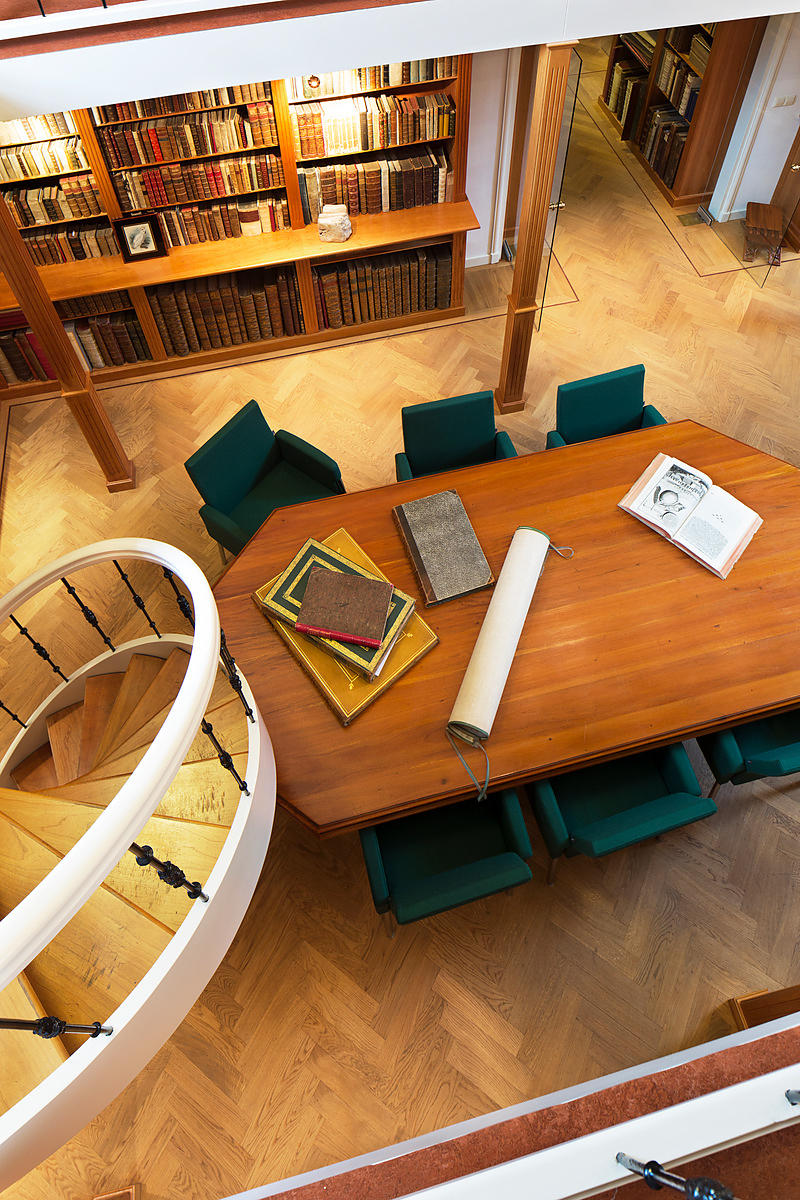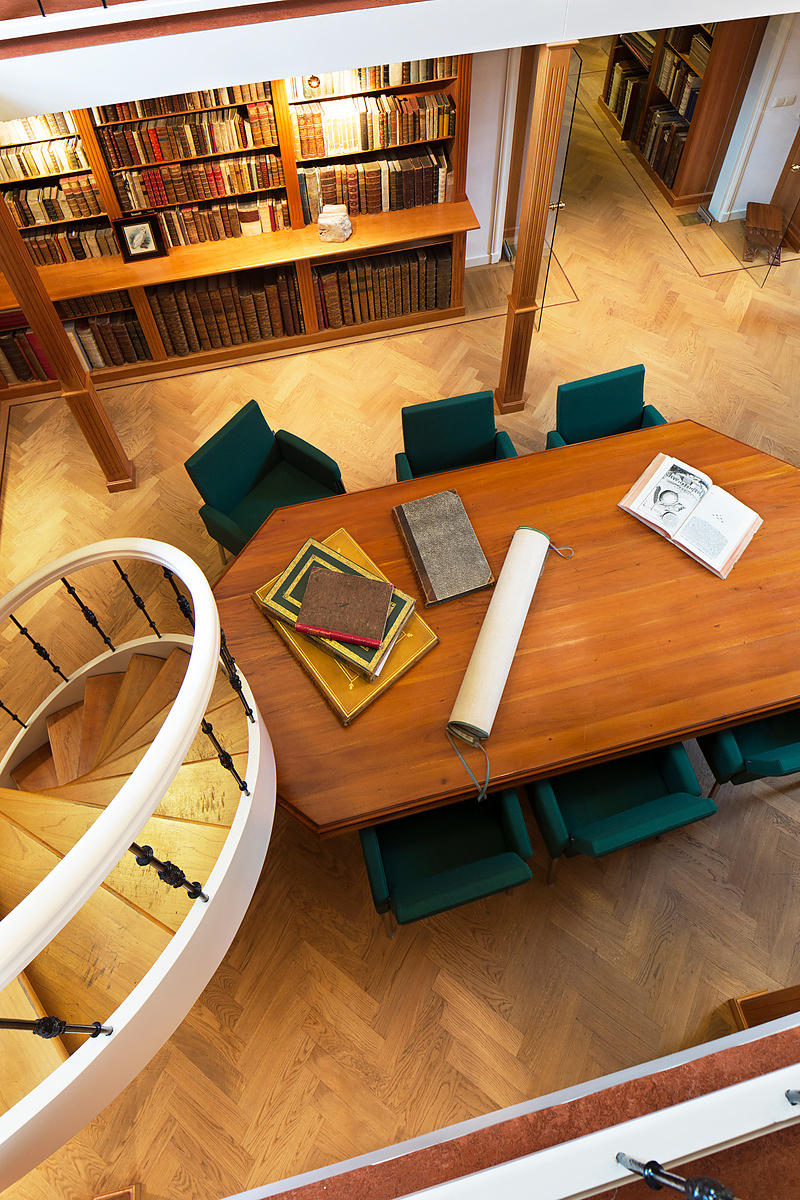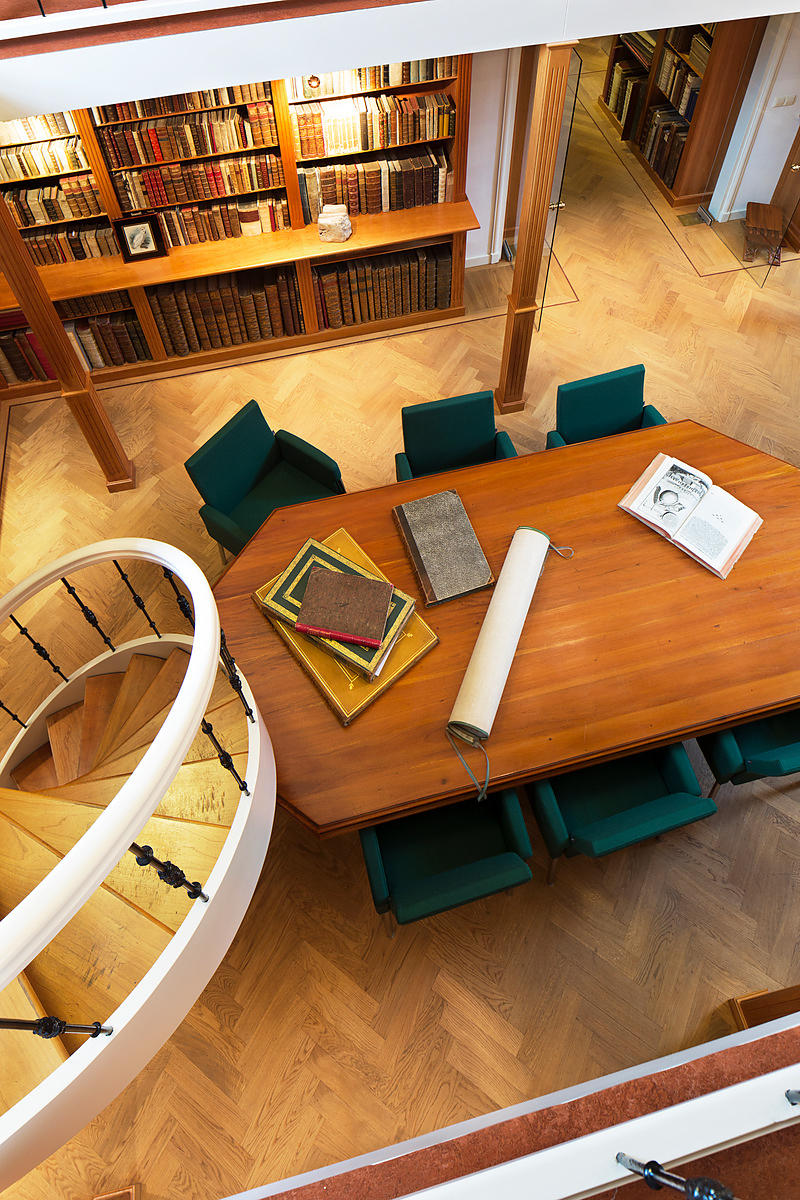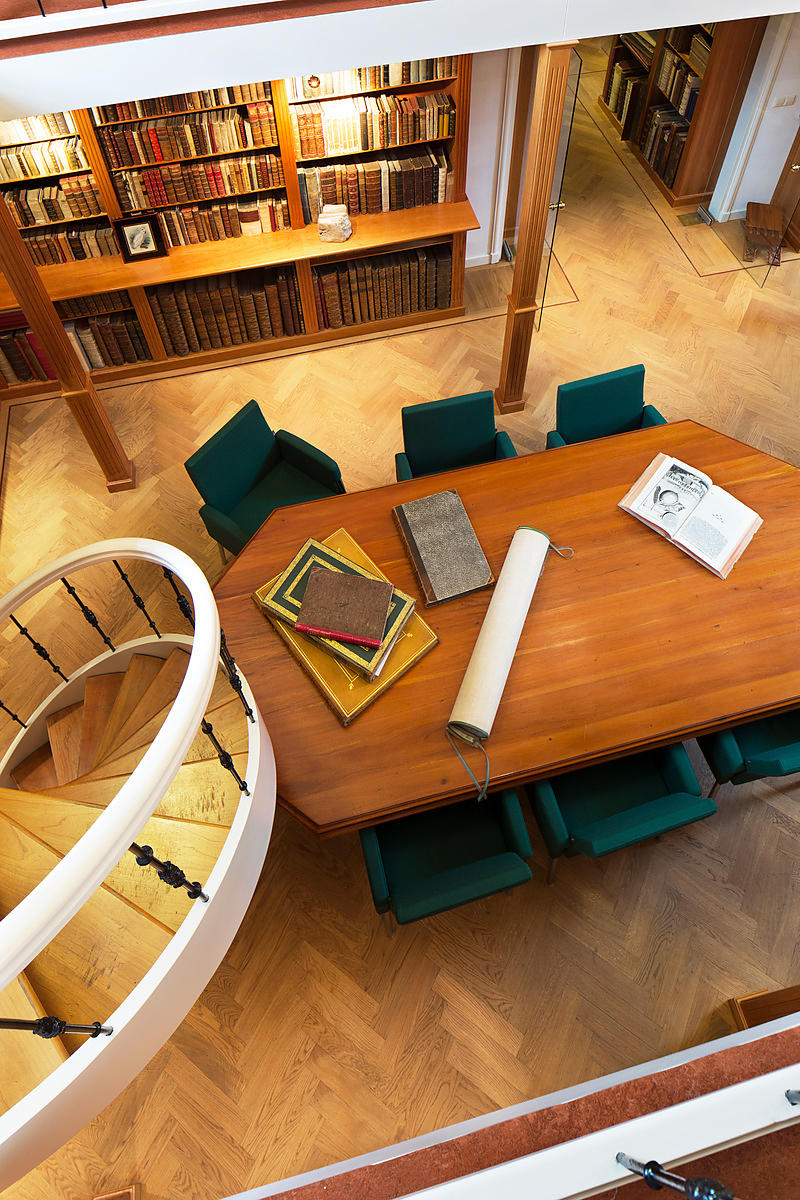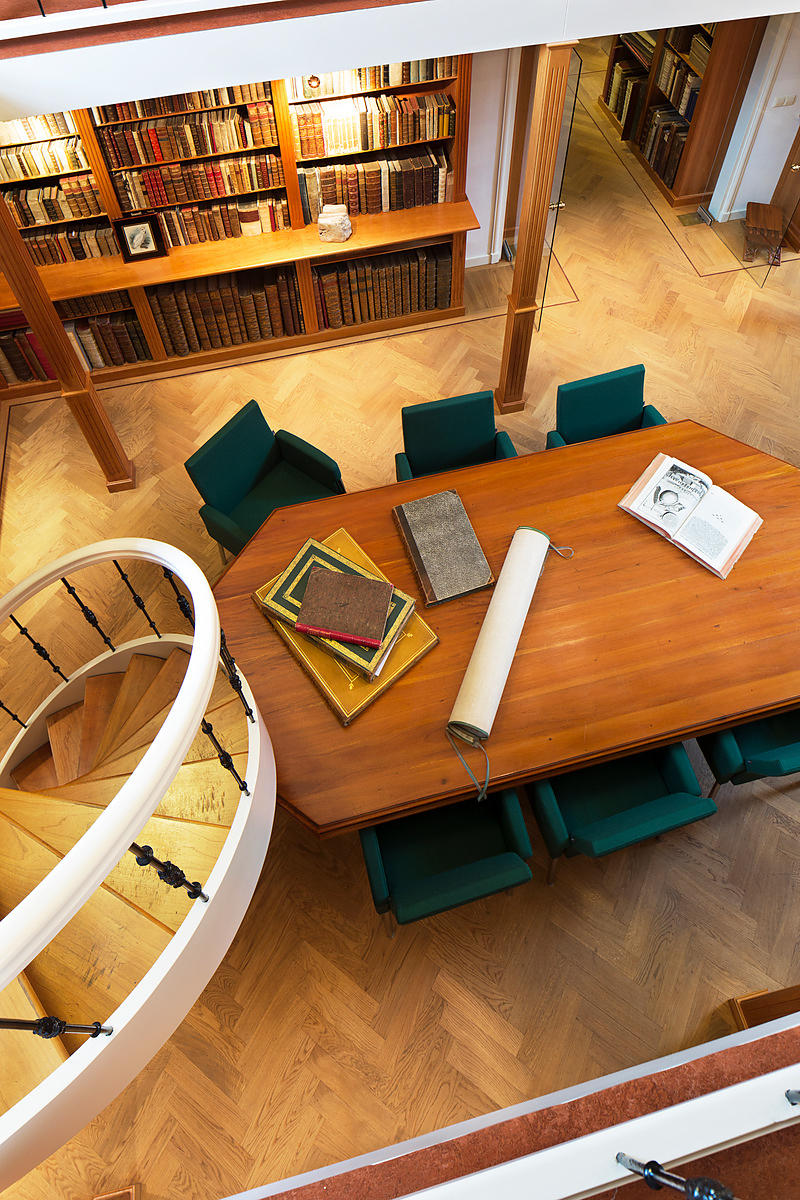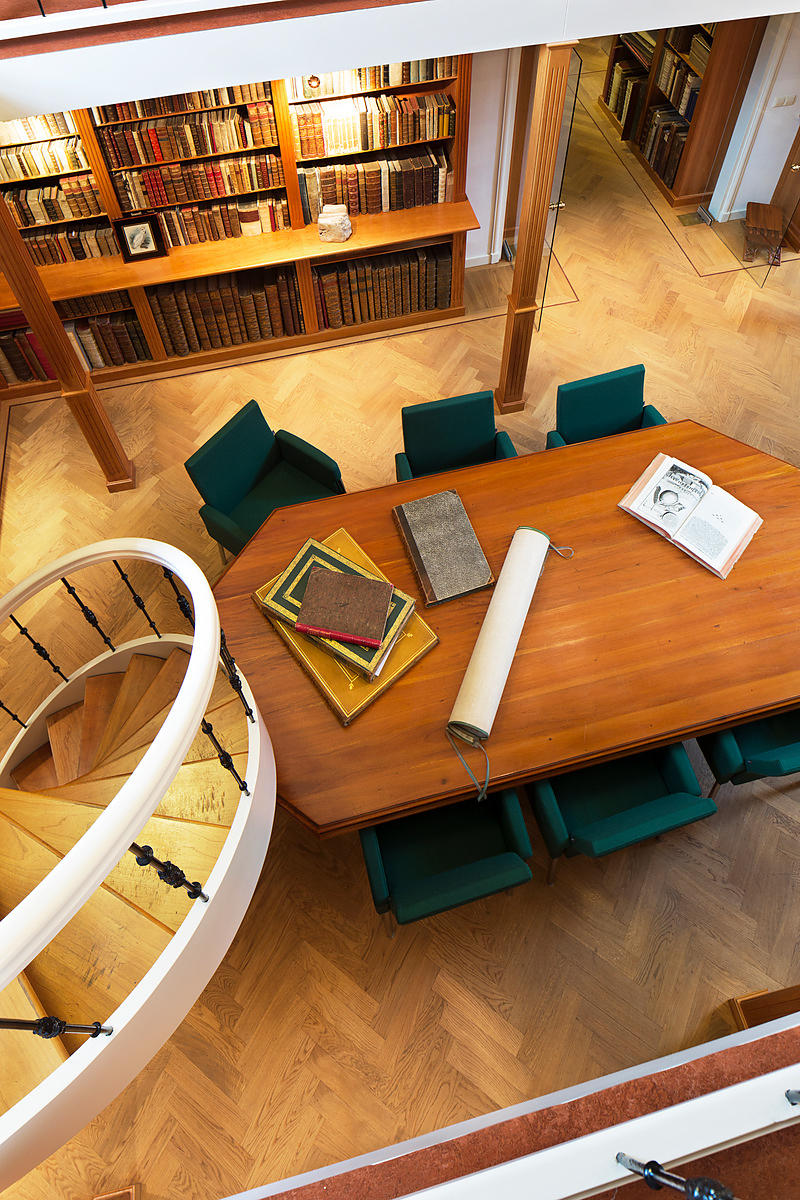 [COSTUMES - FRANCE].
Recueil des differentes modes du temps.
Paris, [Jean] Crépy, [ca. 1730]. Small oblong folio (18.5 x 28 cm). A series of 12 engraved prints (including the title-print) containing 28 costume figures. Contemporary marbled paper wrappers.
€ 4,750
Unrecorded version, with 12 rather than 8 prints, of an extremely rare costume print series, showing Paris fashions for men and women ca. 1730. We have located only two other sets, each with 8 prints. The series appears to originate with a series issued under the same title by Antoine Hérisset in 1729. It comprised 12 prints: a title-print, 6 prints of women's fashions and 5 prints of men's fashions. Hérisset's costume figures were quickly copied by three different print publishers: Jean Crépy and Jacques Chereau in Paris, and Isaac Greve in the Netherlands, so there were four sets of plates with very similar costume figures. Greve surrounded the costume figures with flowers, birds and other decorations, while Crépy and Chereau rearranged the figures to put men and women together in the same prints. The Crépy and Chereau plates are nearly identical and it is not clear which appeared first. These two series are recorded as comprising 8 prints (with 21 figures), including the title-print. The present set lacks one of those 8 prints, but includes 5 additional prints with 10 costume figures showing women's fashions, their arrangement probably remaining closer to Hérisset's. Although these 5 extra prints have no imprints or captions, they are printed on the same paper stock as the others, so they were clearly published as part of the series. Since no other copy of the present version is recorded, it is difficult to know whether it was intended to include the 13th print
With a small piece torn out of 1 print and repaired with no loss, some spots and a few creases or minor marginal defects, but still in good condition. The marbled wrapper is somewhat tattered and the front wrapper has been torn through and repaired.
Cf. Cohen & De Ricci, col. 858; Colas 2502; Gaudriault, Répertoire de la gravure de mode française de origines à 1815, 112-122; Hiler, p. 737; Rahir, Bibliothèque de l'amateur, p. 456 (all citing 1729 Hérisset ed.); not in Lipperheide.
Related Subjects: