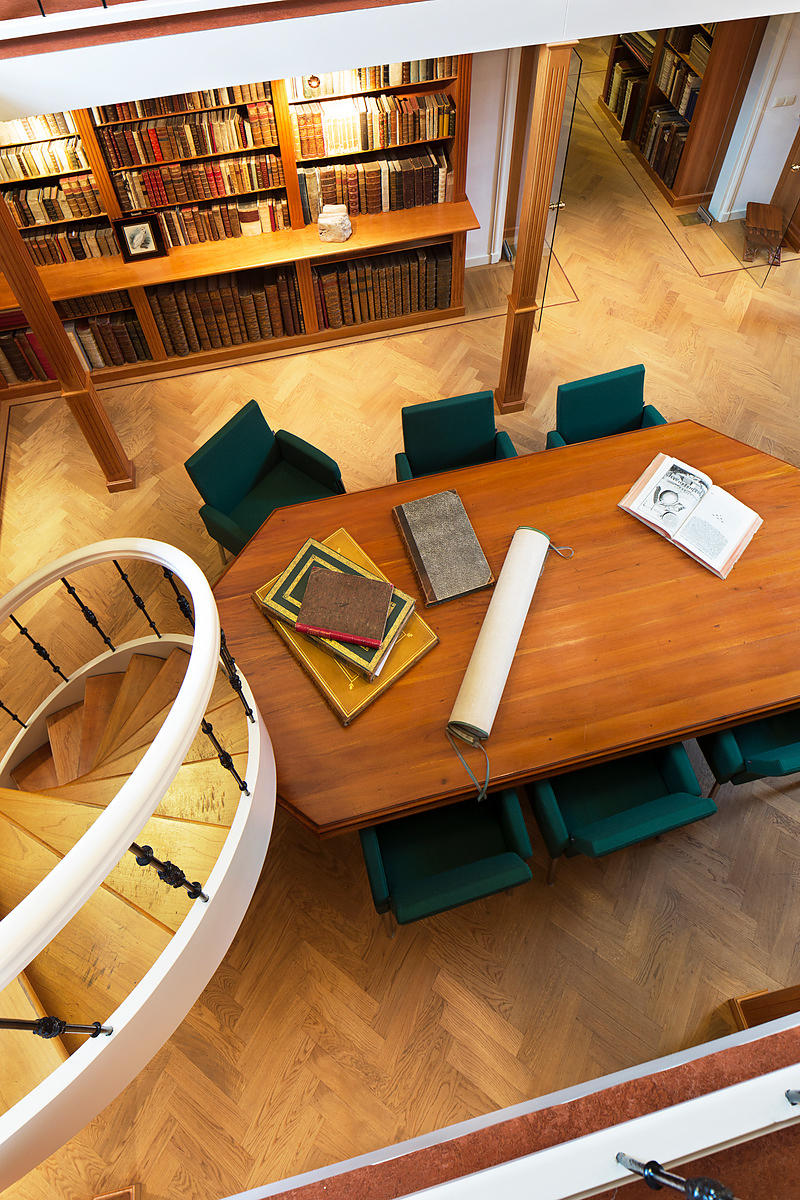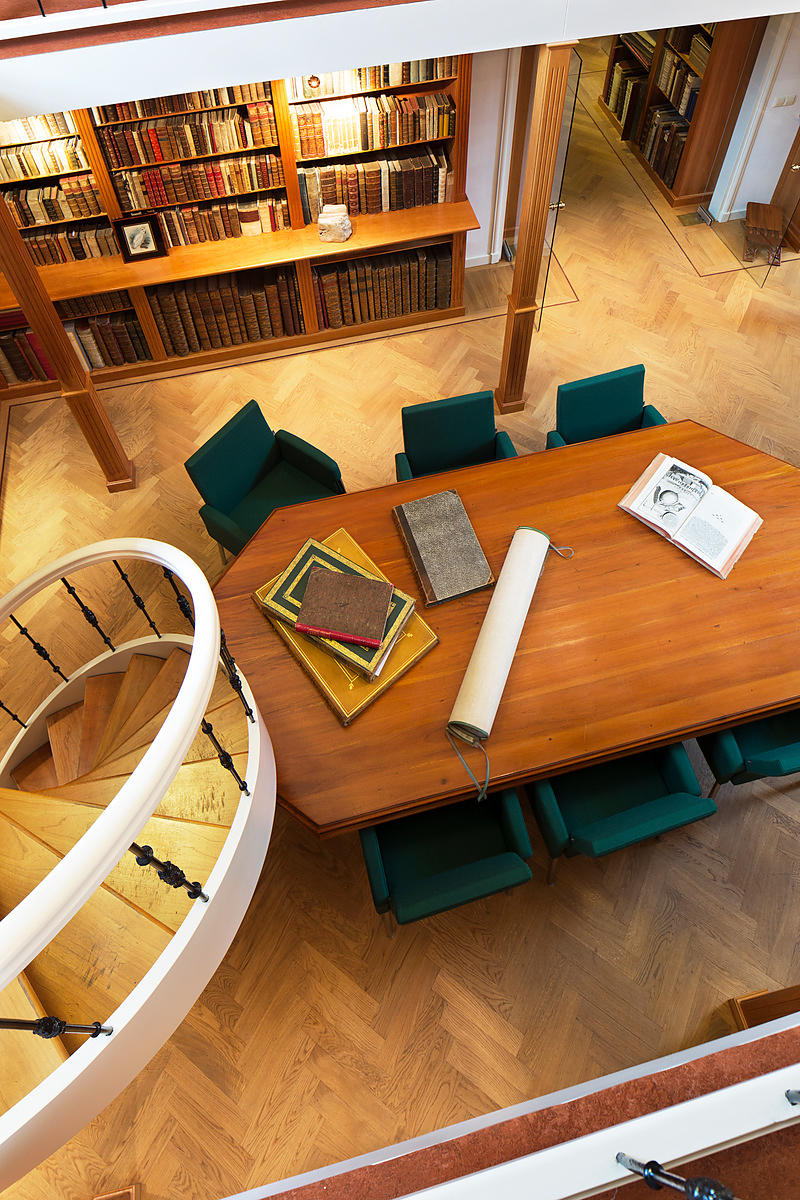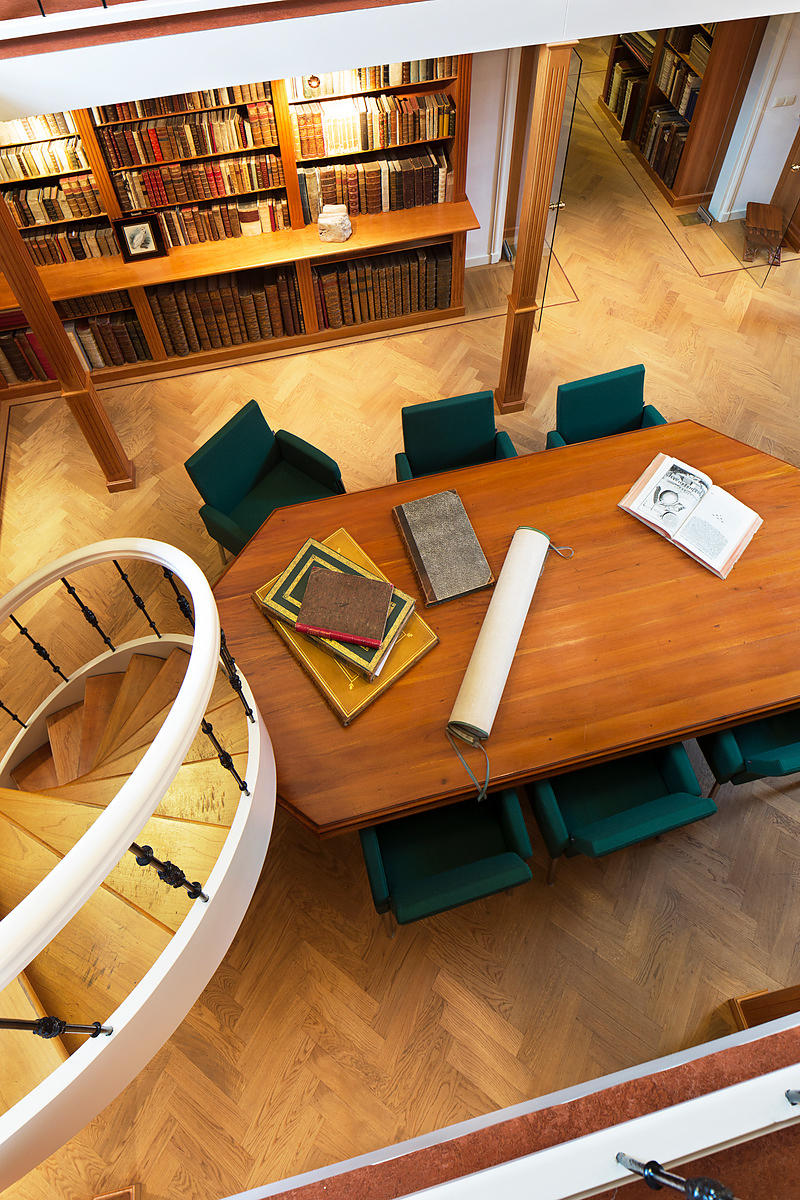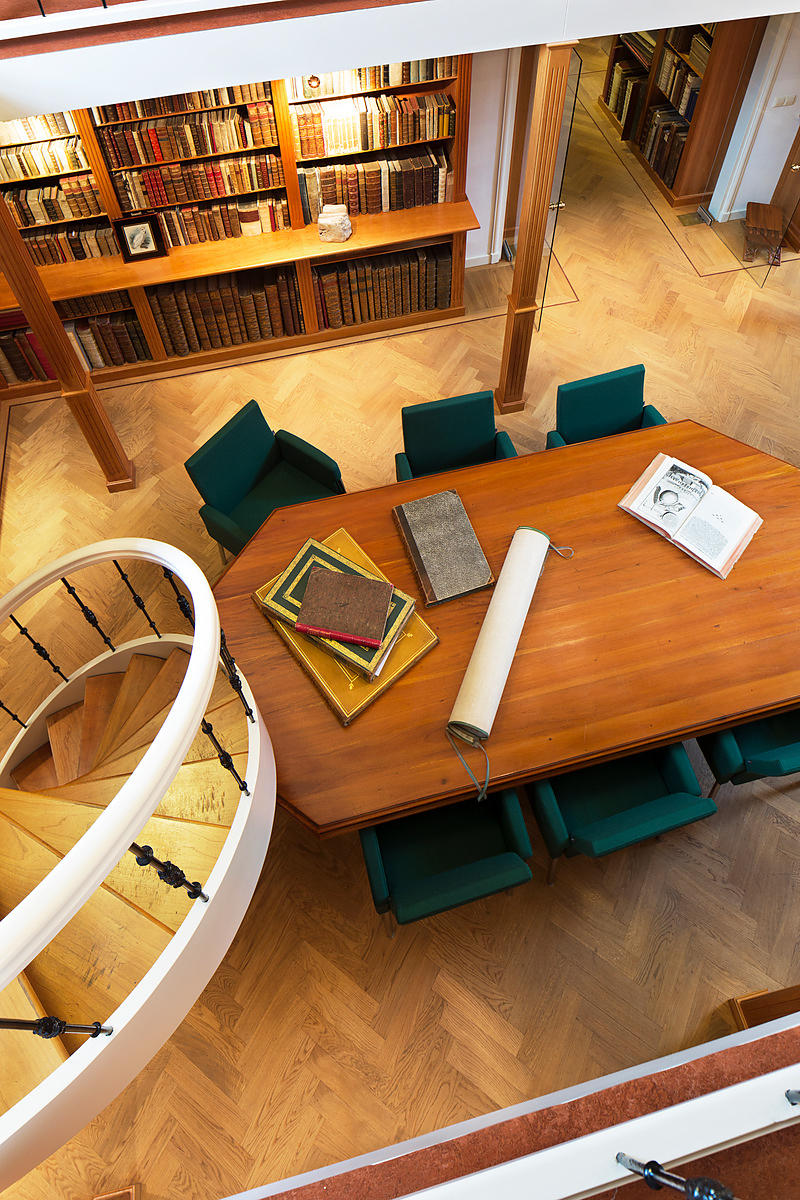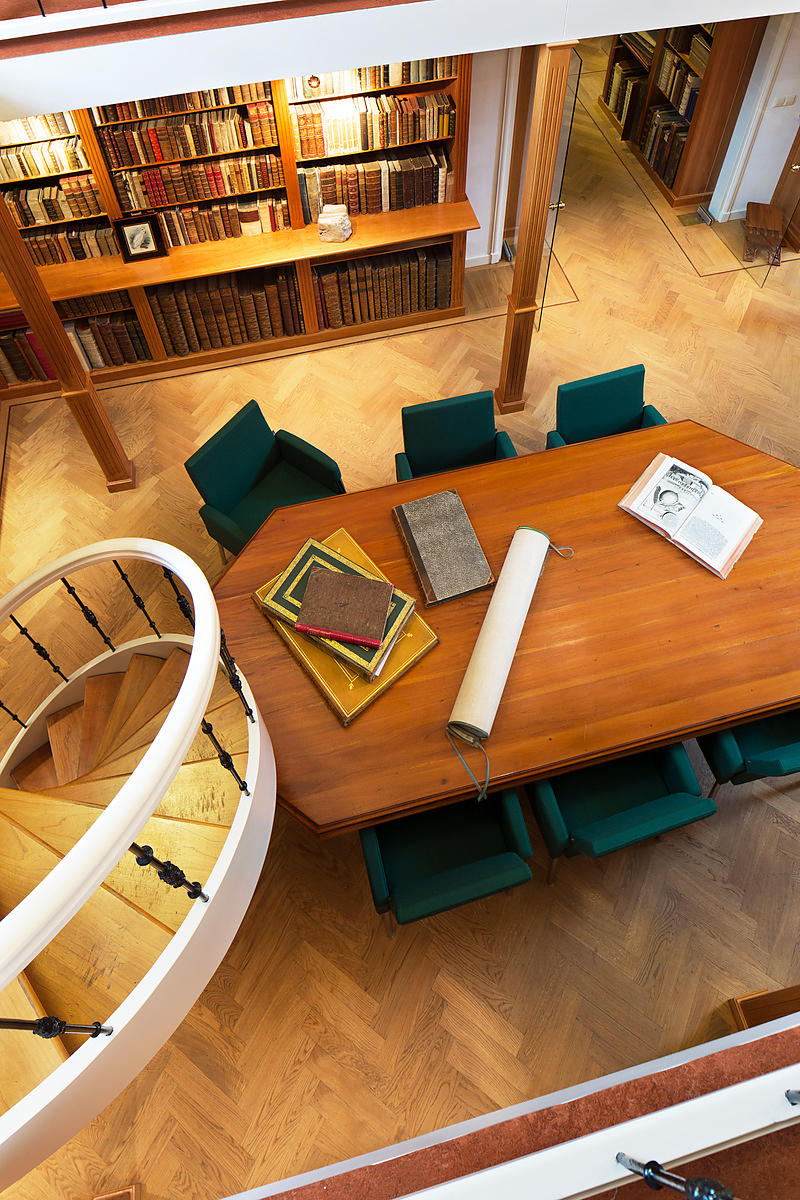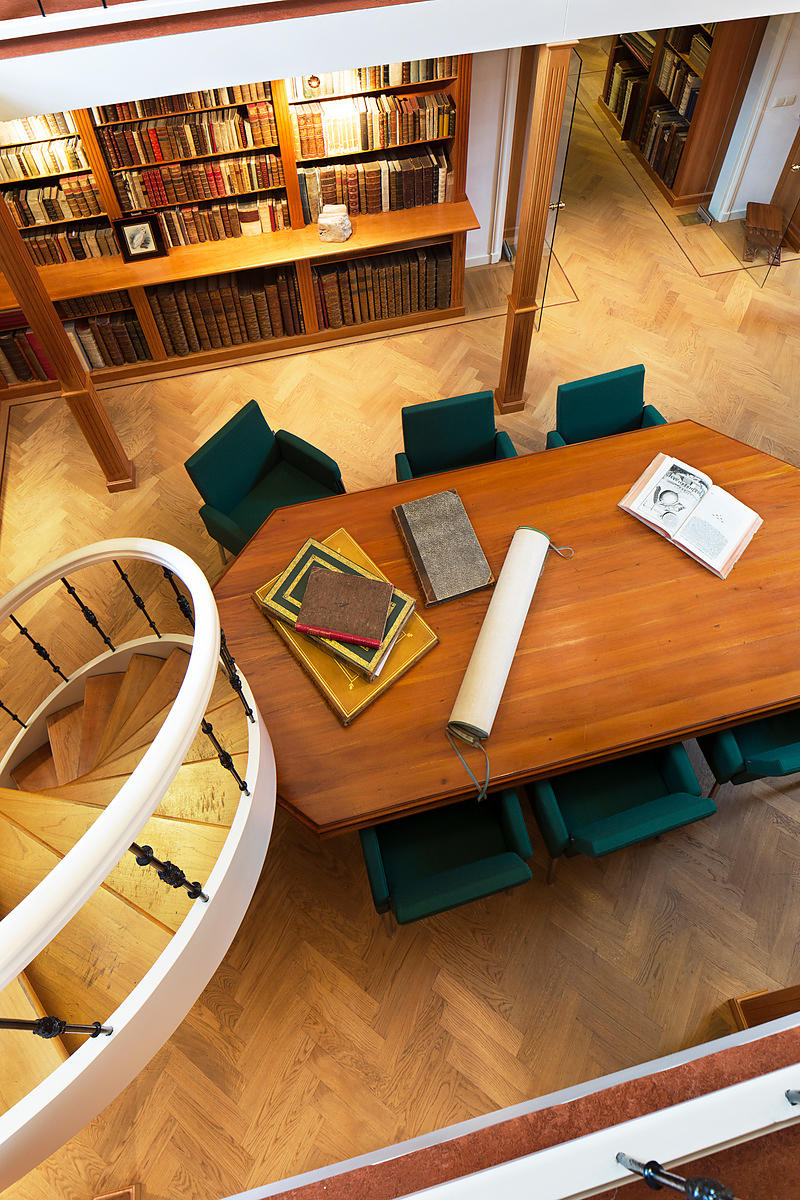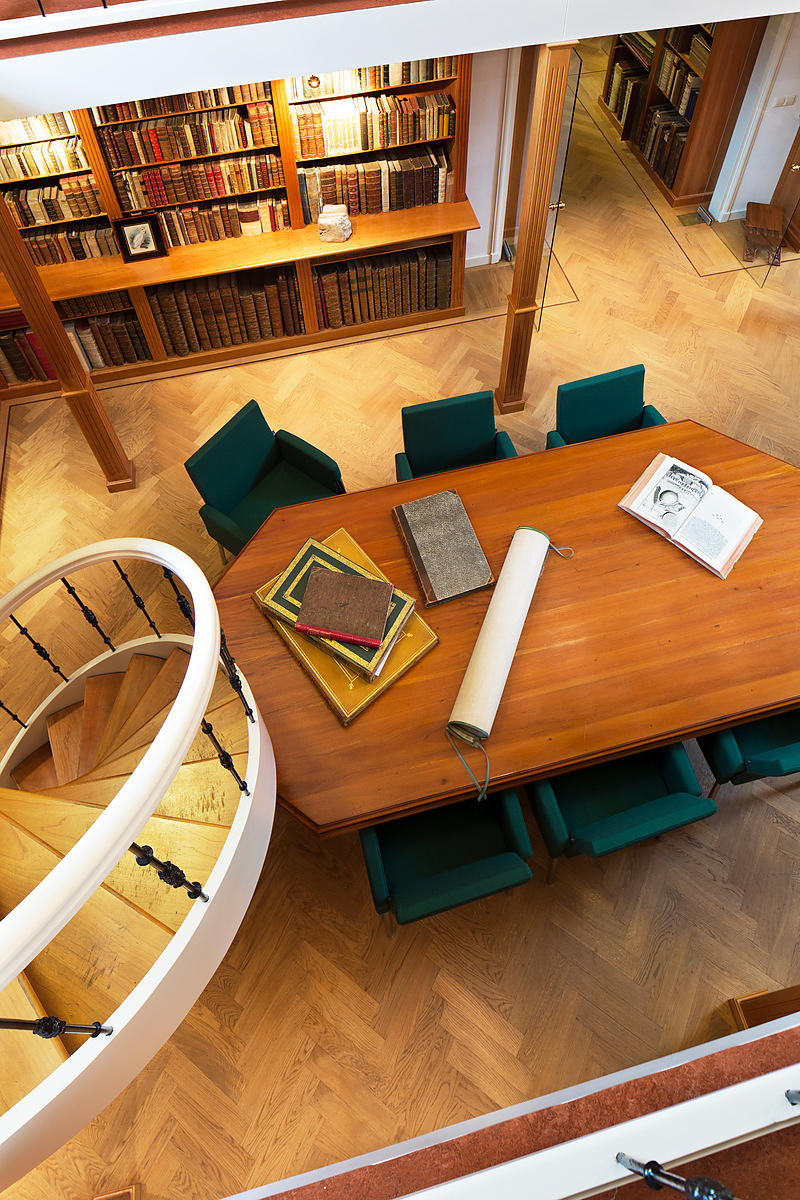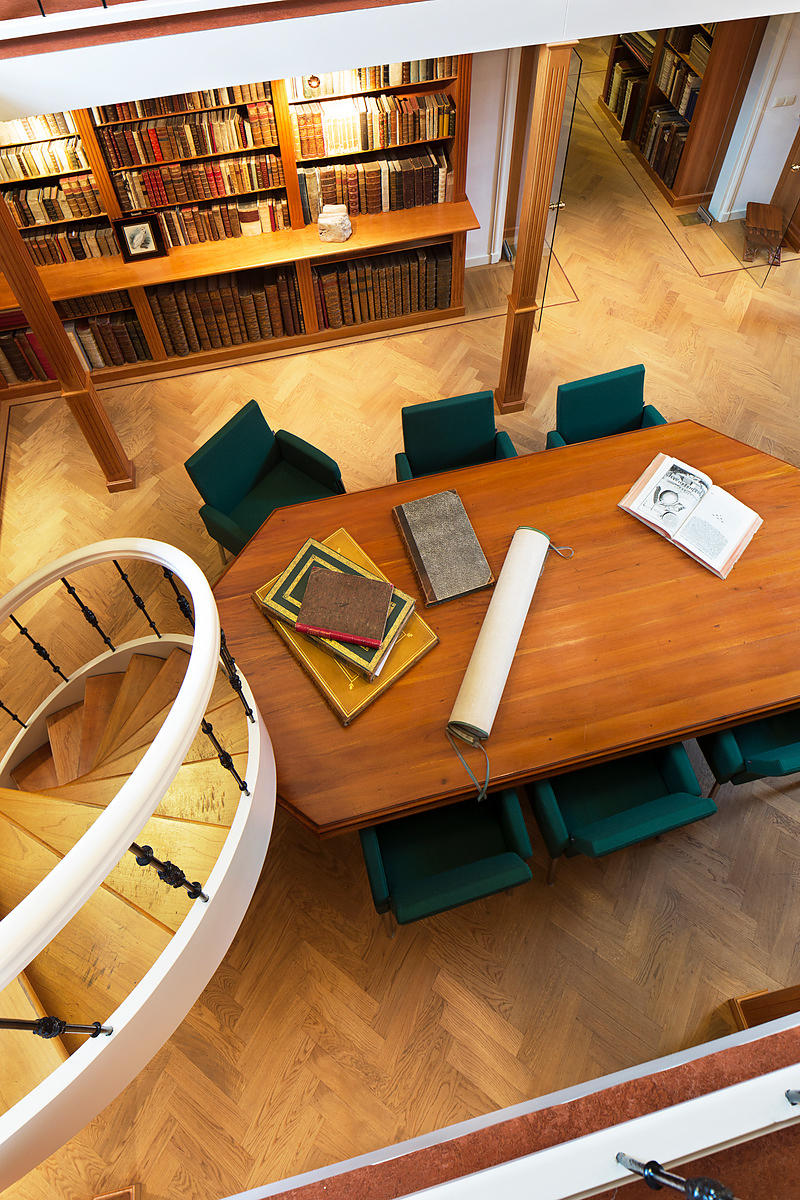 [CADIÈRE, Catherine and Jean-Baptiste GIRARD (subject)].
Historische print- en dicht-tafereelen, van Jan Baptist Girard, en juffrou Maria Catharina Cadiere.
[The Netherlands?], 1735. Small 4to (24 x 18.5 cm). With 32 "scenes", each consisting of an engraved plate with a letterpress poem on the facing page. Gold-tooled red half goatskin morocco (2nd half of the 19th century), richly gold-tooled spine. 24, [128] pp.
€ 6,500
Attractive copy of a very rare erotic print series concerning the notorious case of the Jesuit Jean-Baptiste Girard and Catherine Cadière, which inspired the 1748 French novel Thérèse philosophe: an icon of 18th-century libertinism. The series was issued (simultaneously?) in French with letterpress title: Histoire du pere Jean Baptiste Girard ... et de la damoiselle Marie Caterine Cadière, but without the accompanying anti-Catholic verses and prose introduction of the present edition in Dutch. The occasionally very graphic prints show some of the accusations such as flagellation and kissing the "stigma" (ulcer) below her left breast. Most scenes include one or more demons or angels.
At age 18 the beautiful young Catherine Cadière joined a group of devotees of the Third Order of St. Theresa, who lived in their own homes, but were dedicated to prayer and meditations. Their spiritual director was the highly respected Jesuit father Jean-Baptiste Girard (1680-1733). Catherine told him that she had saintly visions in which God recommended Girard to guide her. After a year of spiritual guidance he decided her signs of holiness were questionable. Catherine was disappointed by Girard's rejection and retreated to a convent, where she started acting possessed. Exorcism was attempted and she accused father Girard of bewitchment and sexual abuse. The case was then taken to court and soon attracted a lot of attention, which resulted in dozens of publications. The notoriety of course came from the scandal of a priest sexually abusing a young girl, who herself used crude deceptions to pass herself off as a saint. The case marked the end of formal trials for witchcraft in France.
Five of the plates in the present copy have some very minor additions in ink. With some occasional minor thumbing, four tiny wormholes in the last four leaves, and some offsetting of the plates onto the facing pages of letterpress text, otherwise in very good condition with crisp impressions of the plates. The binding with some minor restorations, otherwise also very good. Gay & Lemmonyer II, col. 603 ("tres rares") & col. 551 (French ed.: "extrêmement rares"); Kearney, The private case 901-902 (2 incomplete copies); STCN (3 copies); WorldCat (3 copies, incl. 2 the same); for background information: R.H. Robbins, Encyclopedia of witchcraft and demonology (1968), pp. 69-74.
Related Subjects: