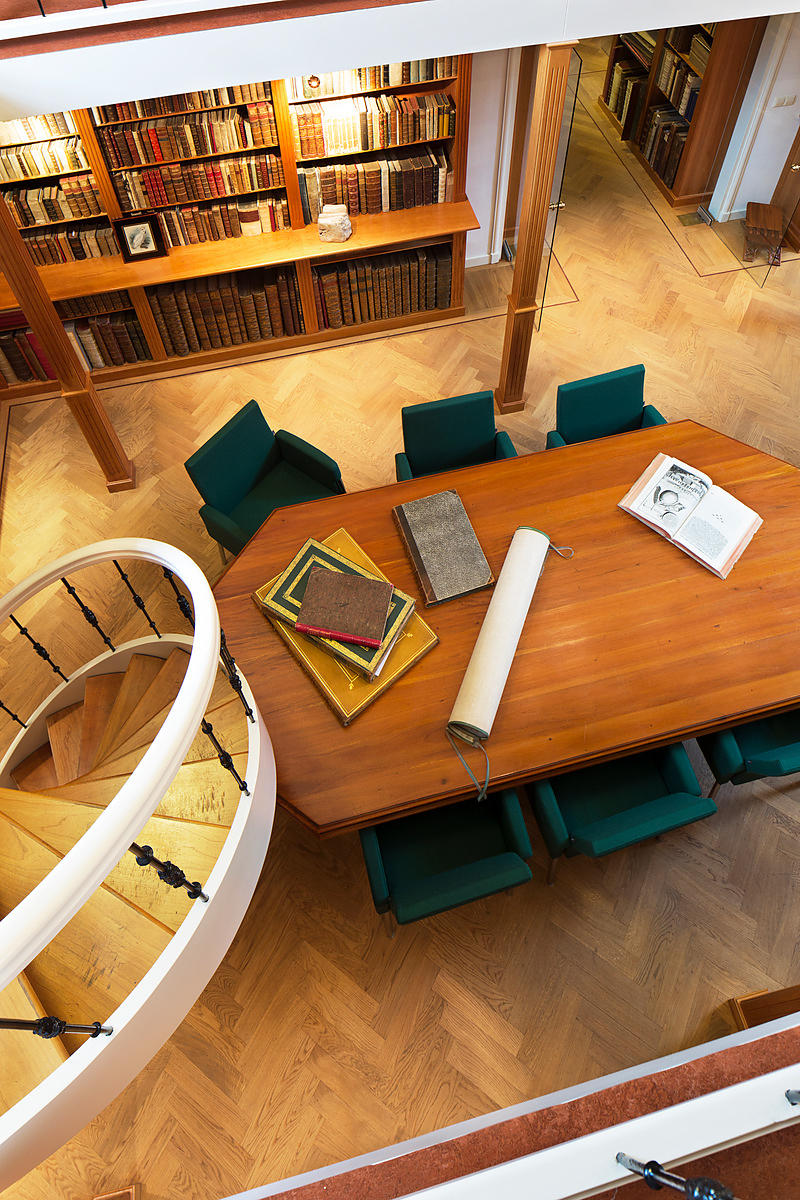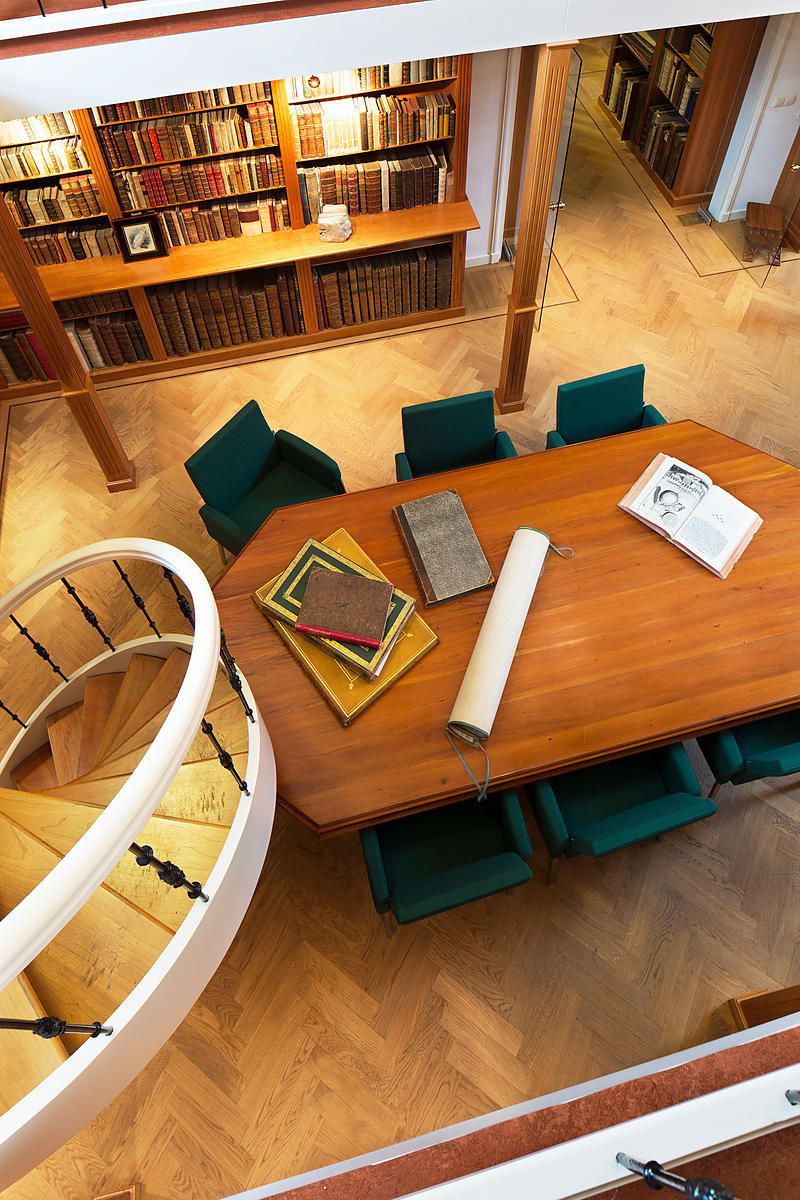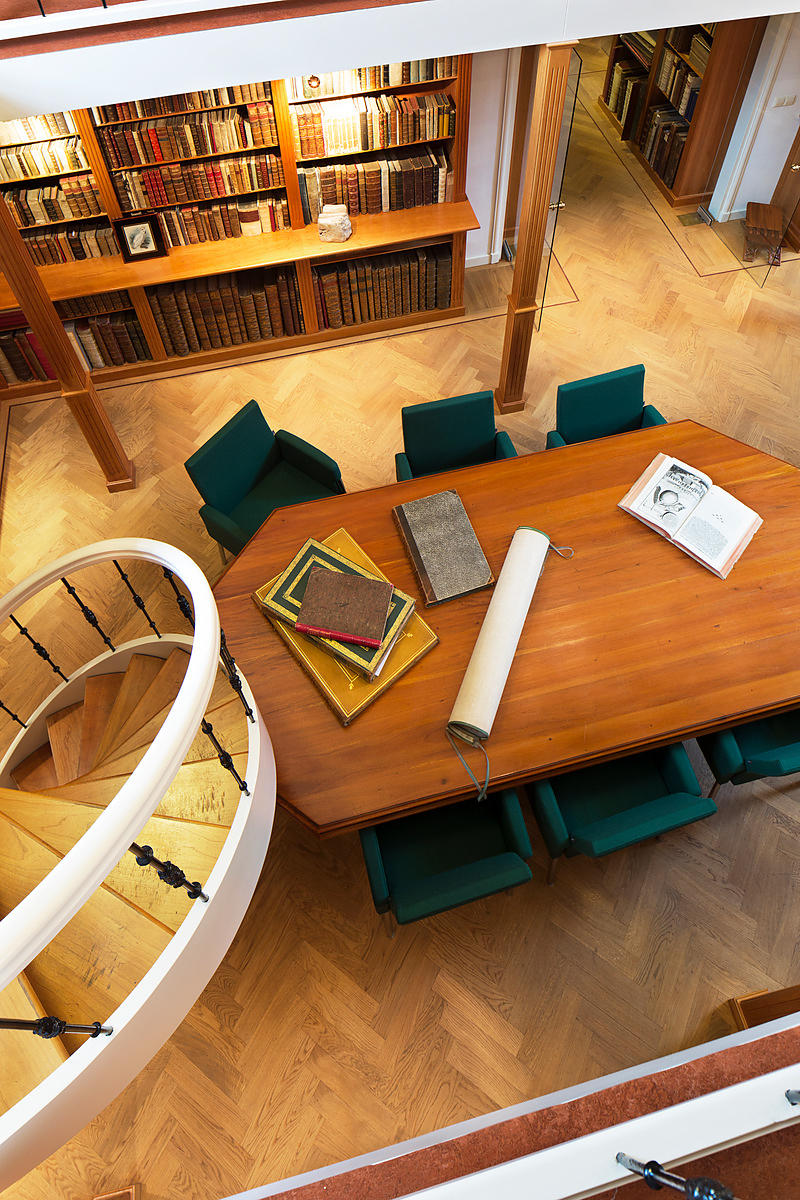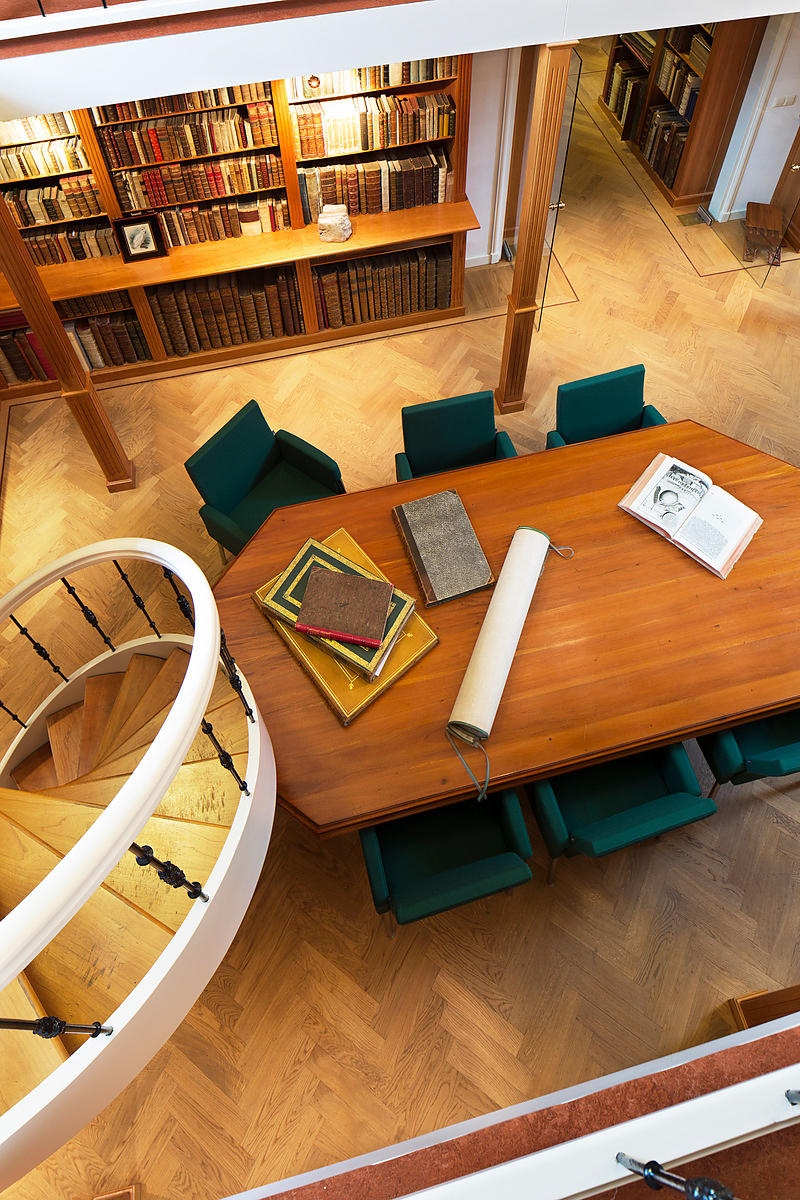 [BUENHOMBRE, Alfonso]. SAMUEL OF FEZ, Rabbi (false attribution).
Epistola Rabbi Samuelis Israhelite missa ad Rabbi Ysaac magistru[m] synagoge in Subiulmeta. civitate regis Morochorum. ...
(Colophon: [Nürnberg], Caspar Hochfelder of Nürnberg, 19 March 1498). 4to in 6s (22 x 15.5 cm). With the main text set in 2 columns of 35 lines each and the preliminaries in 1 column, with more than thirty spaces (most with printed guide letters) left for 3- to 5-line manuscript initials (not filled in). Set in an 88 mm/20 line Schwabacher gothic type, with the title-page in a 112 mm/20 line rotunda gothic. Parchment (20th century with ca. 1700/50 endpapers?). [43], [1 blank] pp.
€ 9,500
A 1498 Nürnberg edition, in the original Latin, of a letter claiming to be a translation made ca. 1338 of a letter written in Arabic in the year 1000 from Rabbi Samuel in Fez (in northern Morocco), to Rabbi Isaac in Sijilmasa (in southern Morocco), claiming that the Jews hope in vain for the coming of the Messiah and that God is punishing them for breaking their Covenant. He argues for Jesus's ascension, presents numerous errors and sins of the Jews and says that they continue to commit them, so that God has now abandoned them and that Christians have replaced them as God's chosen people. He cites numerous passages from the Old Testament to support his arguments. All this explains why he plans to convert to Christianity. In fact, the real Samuel of Fez converted and had himself baptized at Toledo in 1085 or 1087, but dating the letter to the year 1000 associates it with the millennial notion that the Messiah should have come in that year and is therefore not coming. The letter is believed to have been written as Christian propaganda by the purported translator ca. 1338, with parts adapted from a tract written by a Jewish convert to Islam.
It claims to be a translation by Alfonso Buenhombre (d. ca. 1353), also known as Alphonsis Bonihominis, a Spanish (Galician?) Dominican monk who became Bishop of Marrakesh, but it is generally believed that he wrote the letter himself in Latin as a piece of Christian propaganda. It closes with a short letter in Latin concerning Jesus (about 300 words), probably also fake, from Pontius Pilate to the Roman Emperor Tiberius, who reigned from 14 to 37 AD.
With 2 small worm holes running through the whole book and a few more toward the end, reaching 7 in the last leaf, and some restored in the upper gutter margin of the first leaf, but otherwise in very good condition and with unusually large margins. A fascinating piece of Christian propaganda for the conversion of Jews, throwing light on Jewish-Christian relations in the 14th century. BMC II, 478; Bod-Inc S052; Freiburg 3145; ISTC 00113000; Steinschneider, col. 2447; for the letter and its author: B. Blumenkranz, "Alfonsus Bonihominis", in: Encyclopaedia Judaica I, p. 643; C. Soussen, "The epistle of Rabbi Samuel de Fez, ...", in: Jews and Christians in Medieval Europe (2016).
Related Subjects: