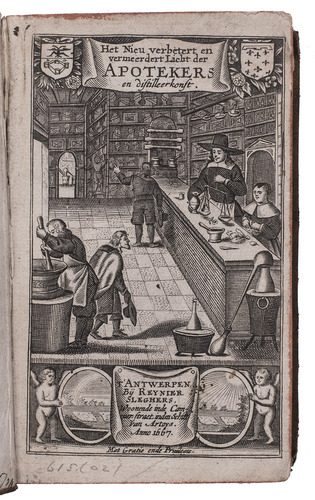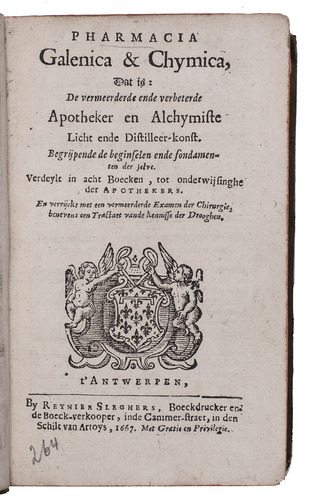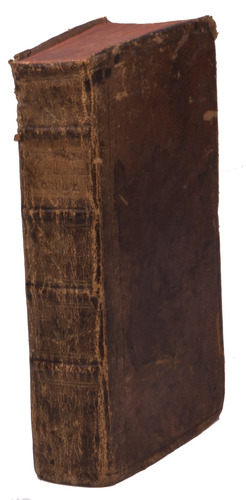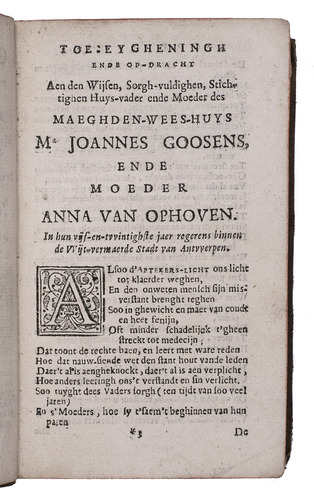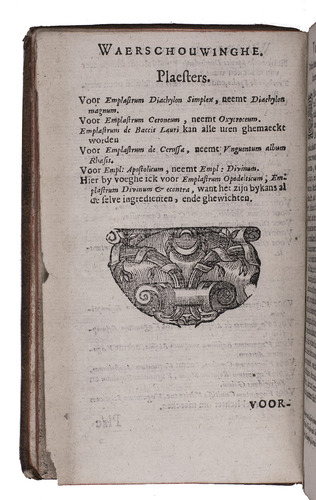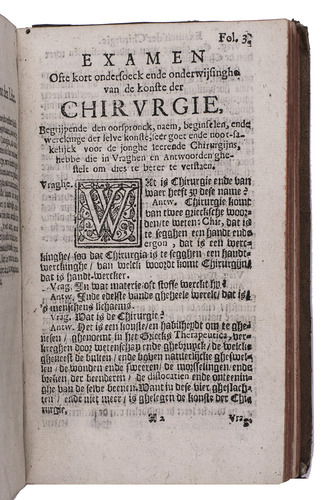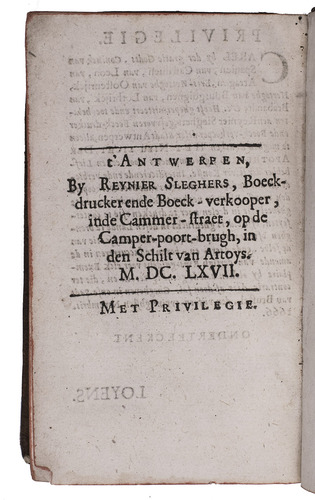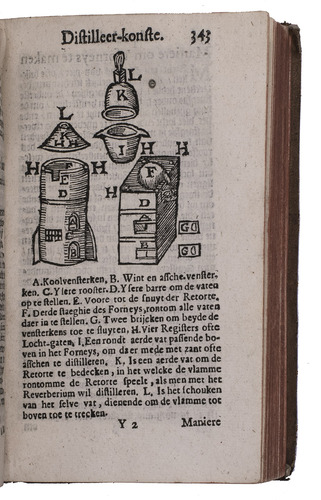 [BISSCHOP, Jan].
Pharmacia galenica & chymica, dat is: de vermeerderde ende verbeterde apothekeren alchymiste licht ende distilleer-konst. Begrijpende de beginselen ende fondamenten der selve. Verdeylt in acht boecken, tot onderwijsinghe der apothekers. En verrijckt met een vermeerderde examen der chirurgie, benevens een tractaet vande kennisse der drooghen. [Engraved title-page:] Het nieu verbetert en vermeerdert licht der apothekers en distilleerkonst.
Antwerpen, Reynier Sleghers, 1667. 8vo. With an anonymous engraved title-page and 2 woodcut illustrations in text. Contemporary tanned sheepskin, gold-tooled spine. [16], 466, [22]; 70, [2] pp.
€ 1,500
The fourth edition of a collection of medical distillery recipes, first published anonymously at Ghent in 1653, making it the first book on pharmaceutical chemistry published in the Southern Netherlands. The present 1667 edition for the first time gives the author's initials in the approbation (*5 r): I.B.S.I., meaning the Flemish Jesuit Jan Bisschop (1590-1664). The engraved title suggests that the information in this handbook is an improvement on a previous apothecary's handbook, calling this a new light on the apothecary, alchemist and the art of distillation. This apparently refers to Dlicht d'Apothekers by Quiricus de Augustis. The title on the frontispiece does not match that on the title page, and this title was used for a new publication in 1683 that re-published all the recipes under the title 't Nieuw-Ligt des Apothekers (Amsterdam 1683). In the Pharmacia galenica & chymica the art of distillation is still described as an alchemists' secret. The final ca. 30 pages of the handbook describes confectionery distillation recipes instead of medicine. The engraved title-page shows the interior of an apothecary shop and the two woodcut illustrations depict distilling equipment.
The last two (4th and 5th) editions have the same imprint, the present copy of the fourth edition has the same finger print as the copy in Leuven: 166708 - # a1 *3 $t' : # a2 *5 ari - # 1b1 A h : # 1b2 2G erie - # 2b1 A2 ele : # 2b2 E2 ,$ge.
With the bookplates of J.W. Six and Van der Hoeven on the pastedown. Binding rubbed and lacking the first flyleaf, but interally in very good condition. Bibliotheca Walleriana 7382; Krivatsy 8899; Hoogendoorn, p. 104 no. 4 (1657 ed.); Jesuit Books in the Dutch Republic, p. 52 (1657 ed.); Notaker 409 (1657 ed.); not in Forbes.
Related Subjects: