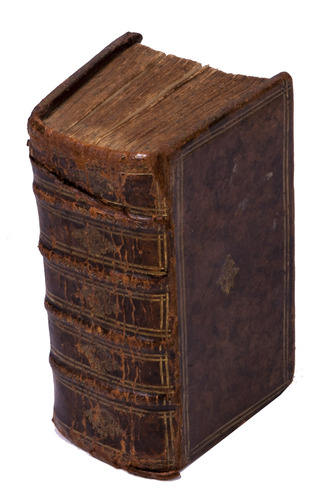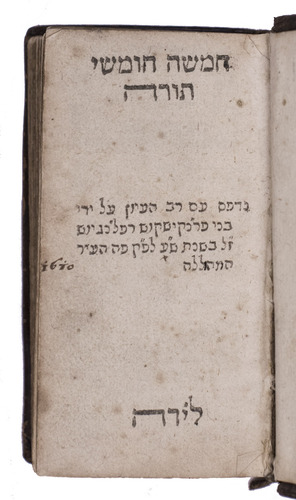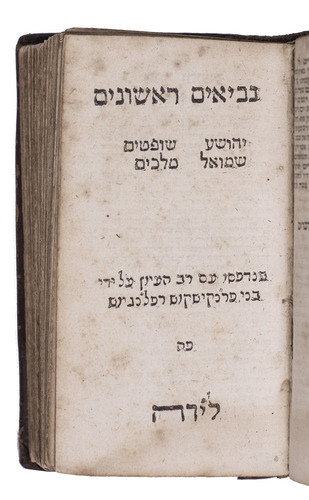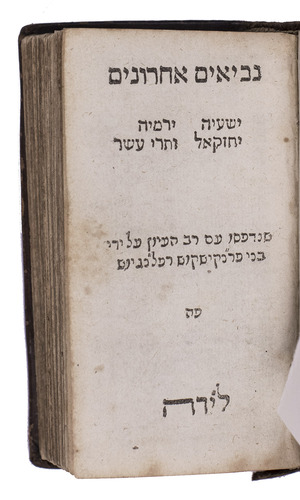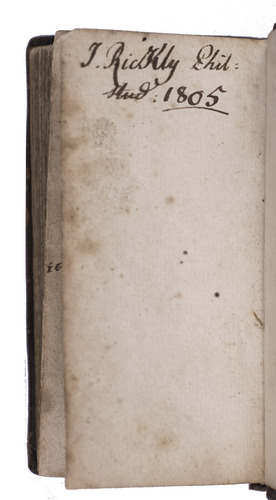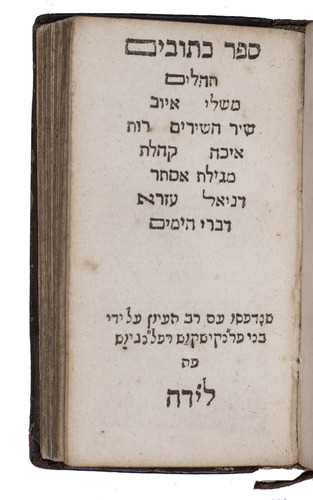 [BIBLE - OLD TESTAMENT - HEBREW].
Hamisah humse Torah ... Nevi'im rishonim ... Nevi'im aharonium ... Sefer Ketuvim ...
Leiden, Franciscus II Raphelengius, [5]370 [= 1610]. 4 volumes bound as 1. 24mo in 8s (11 x 6 cm). Set in sephardic meruba Hebrew types (unpointed), with the imprints in semi-cursive (rabbinical) but the place of publication in meruba. Gold-tooled mottled calf (ca. 1720?). 264; 227, [1 blank]; 238, [2 blank]; 287, [1 blank] pp., vols. 1-2 with arabic numerals, 3-4 with Hebrew.
€ 8,500
A pocket-sized edition of the Hebrew Old Testament in four volumes, volume 1 containing the Pentateuch or Torah, volume 2 the early prophets (Joshua, Judges, Samuel, Kings), volume 3 the later major (Isaiah, Jeremiah, Ezekiel) and minor prophets, and volume 4 the Psalms, Job, Song of songs, Ruth, Lamentations, Ecclesiastes, Esther, Daniel, Ezra and Chronicles. It was produced by Franciscus II Raphelengius, grandson of Christoffel Plantin and son of one of Europe's first great Hebrew scholars, Plantin's son-in-law Franciscus I Raphelengius (1539-1597), who helped prepare Plantin's magnificent 1572 Polyglot Bible, succeeded to the Leiden branch of Plantin's printing office and became professor of Hebrew at Leiden University. Plantin himself had produced the Dutch Republic's first Hebrew book there in 1585 and Raphelengius produced many more beginning in 1588.
With occasional very minor foxing or faint discolouration but otherwise in very good condition. The spine and joints are worn, with superficial cracks, a repair at the head and a small tear at the foot, and the sewing is slightly loose. A charming little Hebrew Bible from the first Dutch printing office to produce Hebrew books. aleph.nli.org.il 001366023 (4 copies); Darlow & Moule 5114; Fuks 25 (2 copies); Steinschneider 386; WorldCat (8 or 9 copies).
Related Subjects: