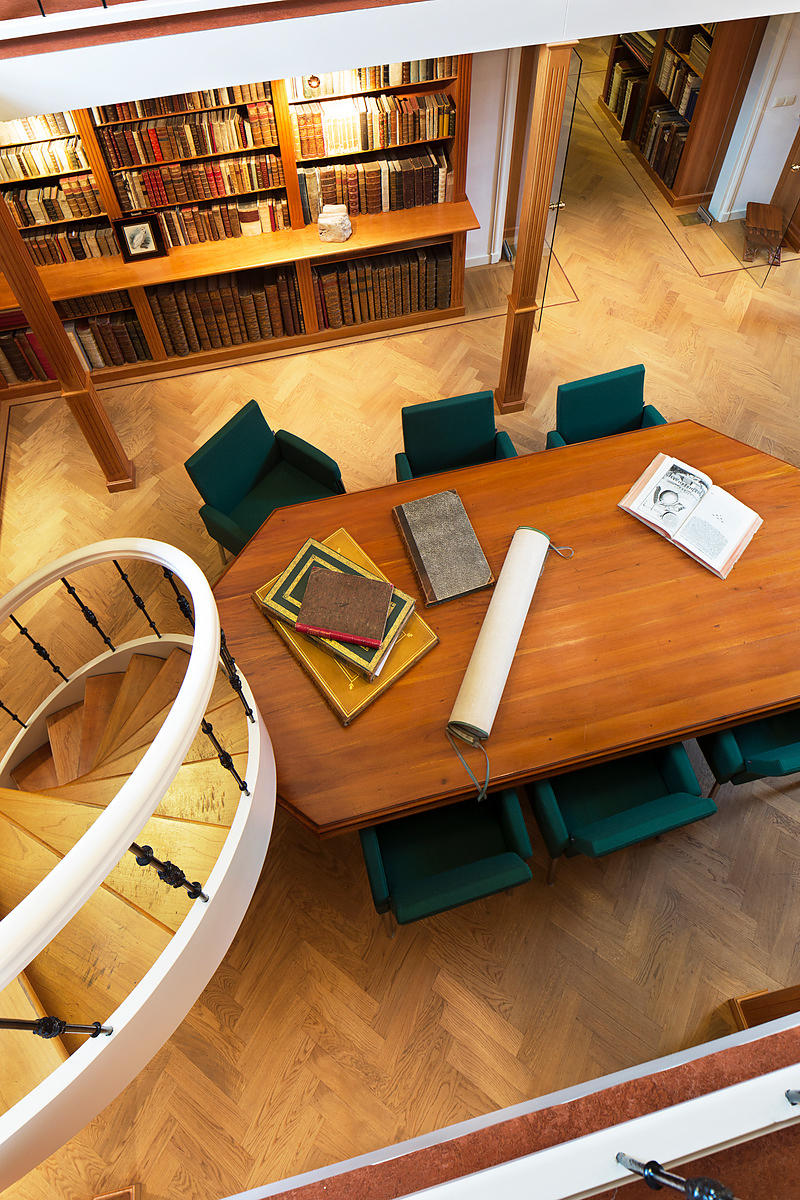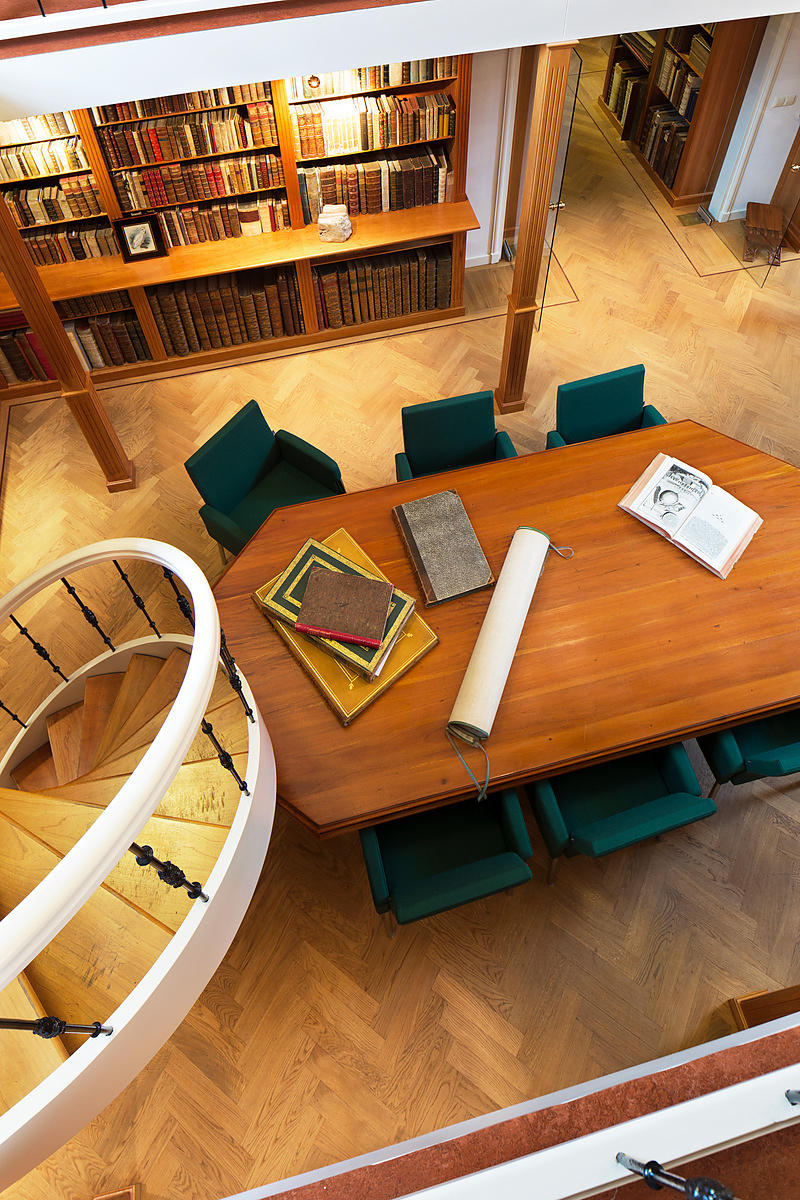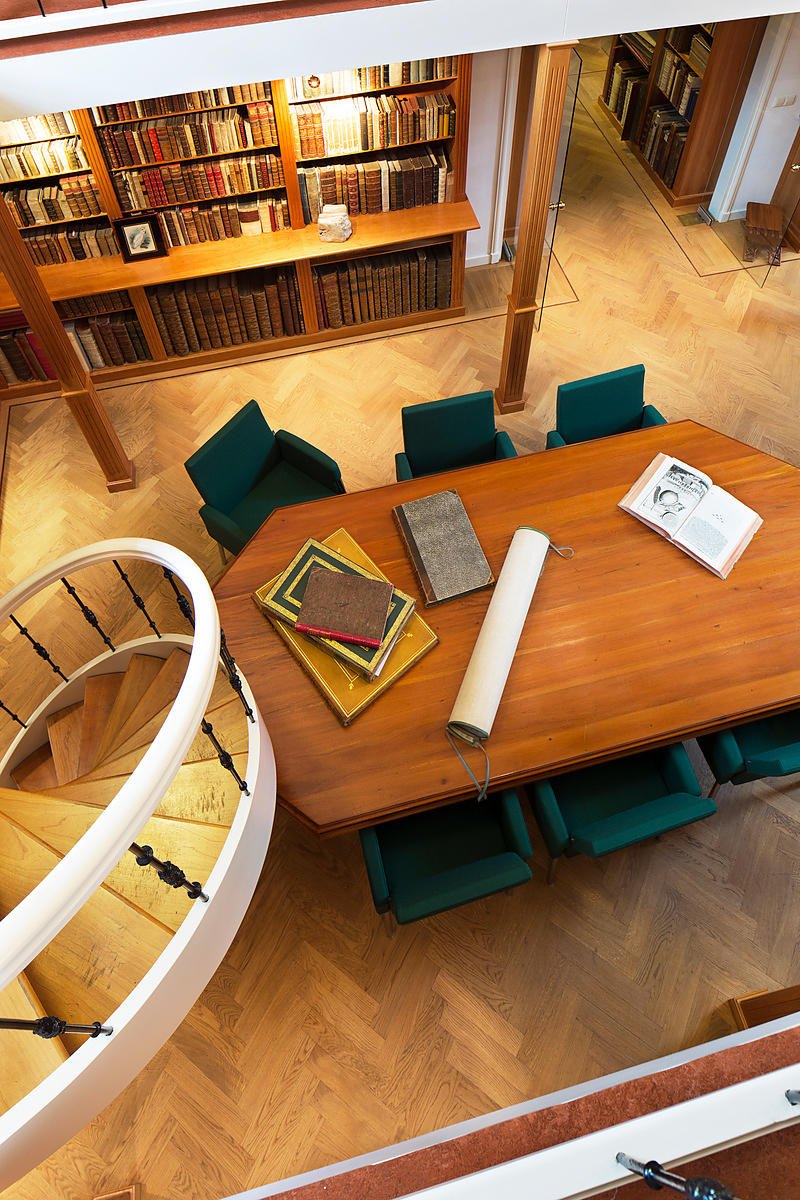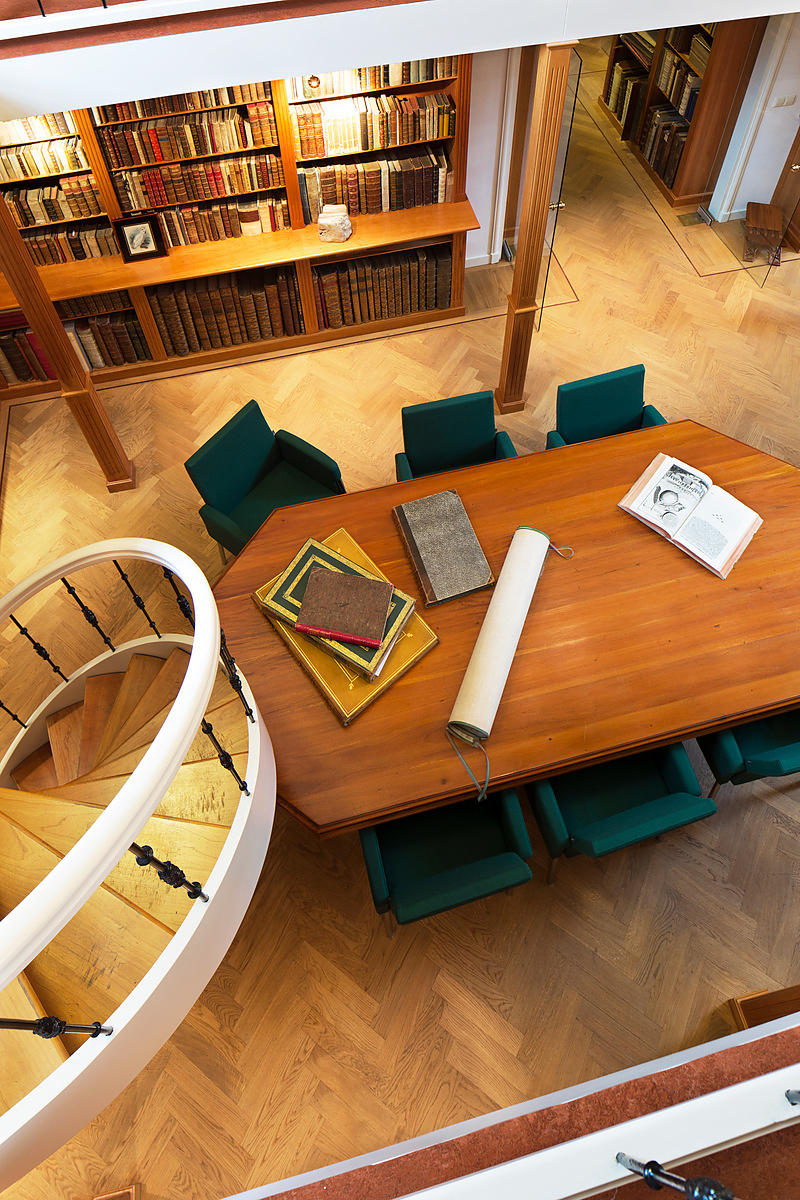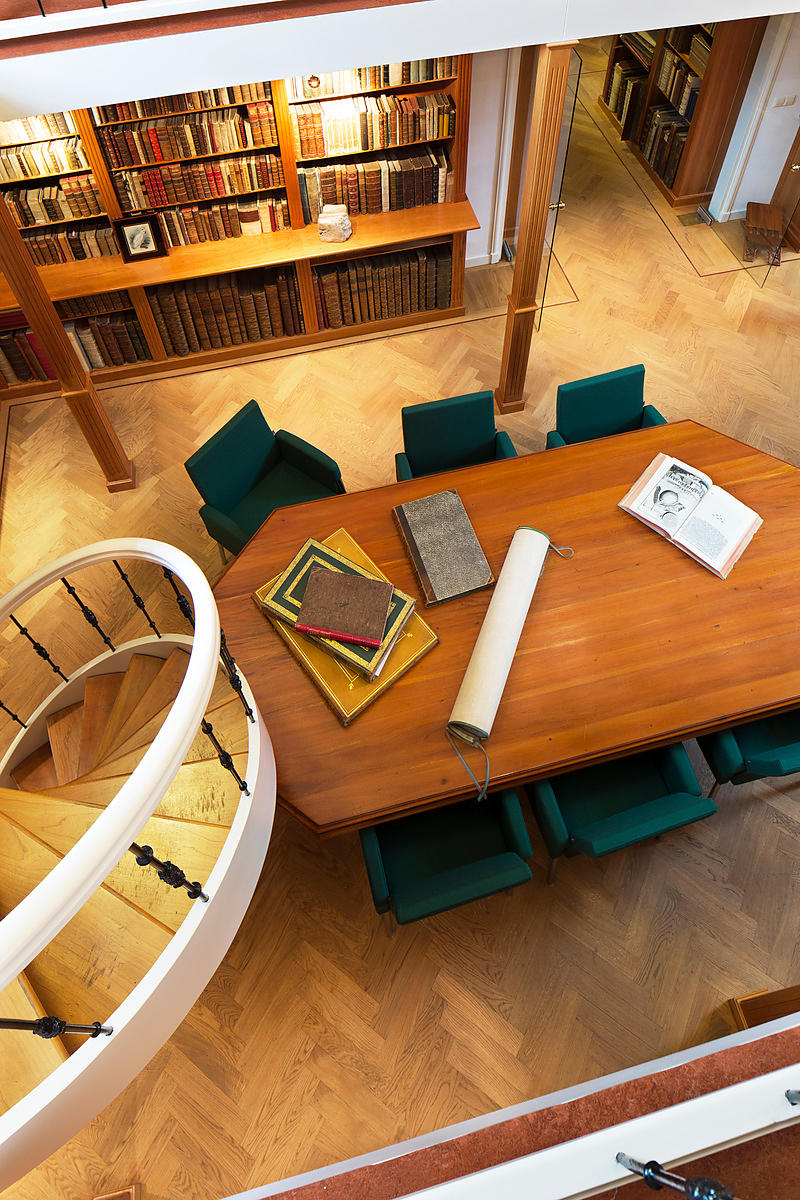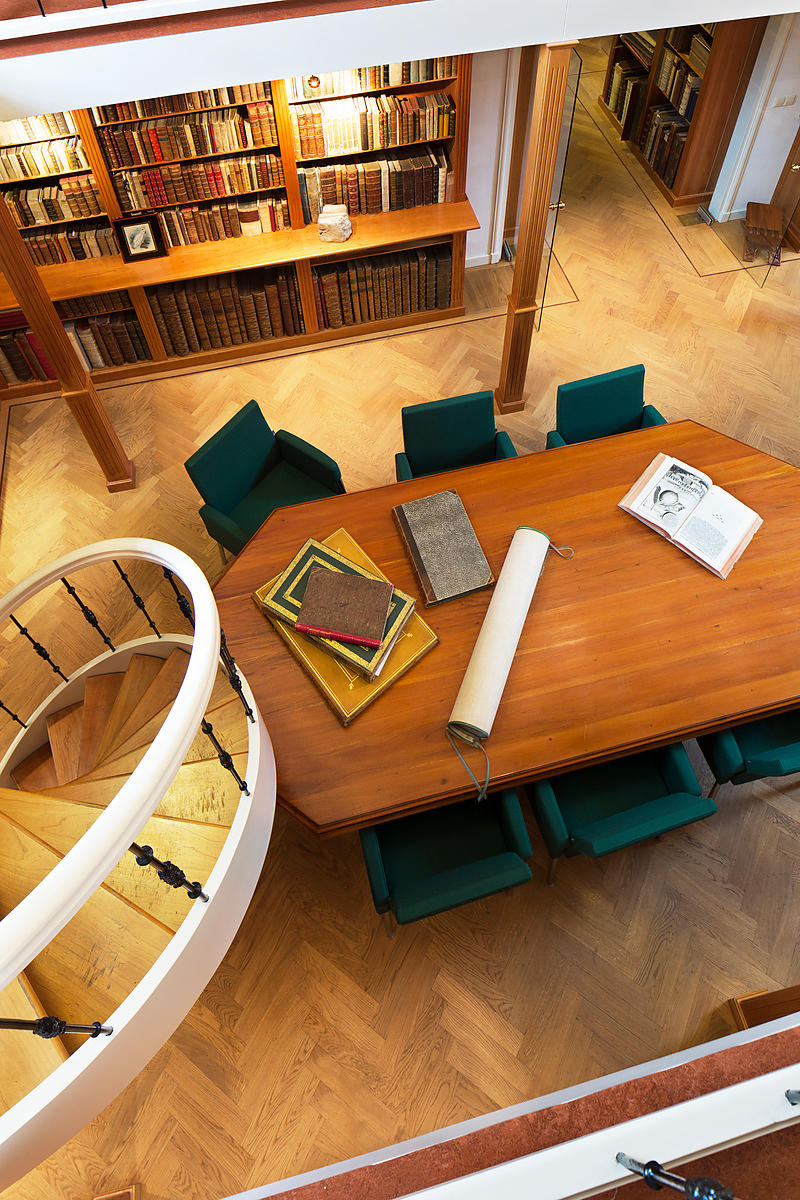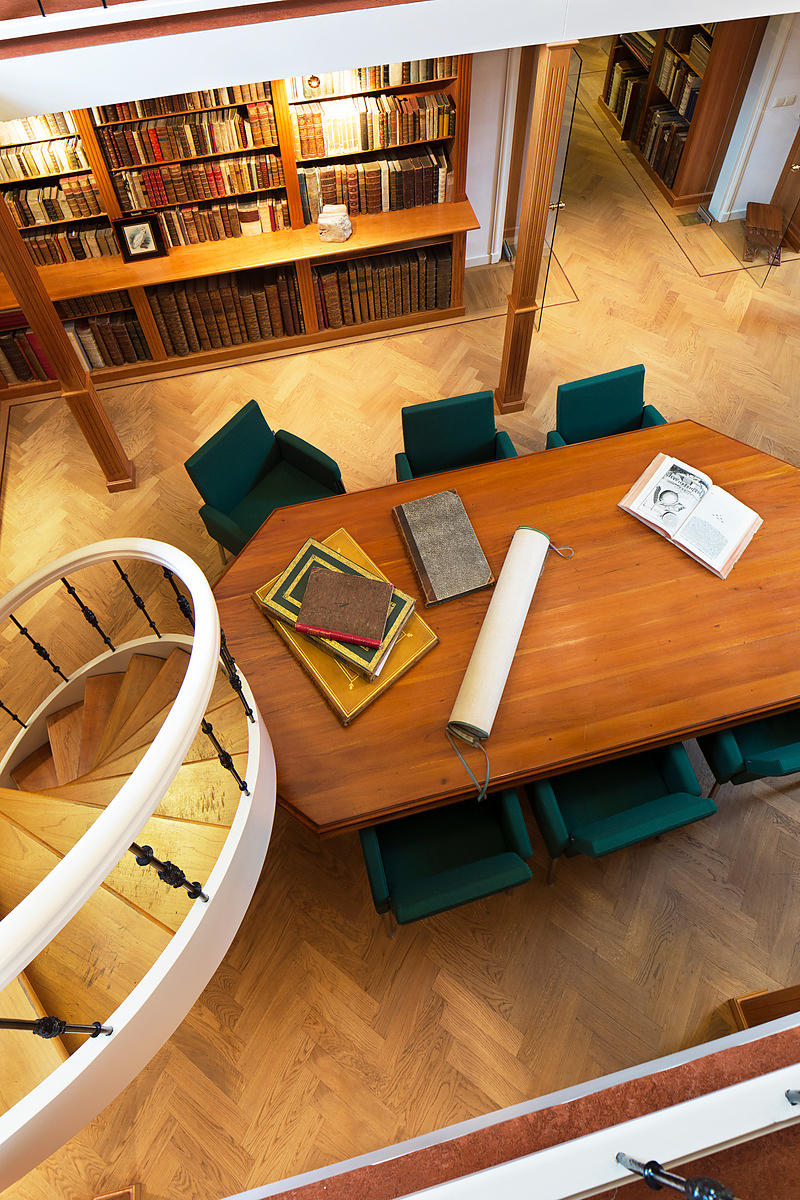 [ALDUS].
Orationes (Orationes horum rhetorum; Orationes infrascriptorum rhetorum; Isocratis orationes. . . .).
Venice, Aldus Manutius and Andre Torresani d'Asola, April-May 1513. 3 volumes bound as 2. Folio (30×20 cm). With Aldus's woodcut dolphin and anchor device on the three title-pages and at the end of volume 3; title-page for each volume printed in Greek and Latin; the two dedications in Latin, the texts in Greek; spaces with printed guide letters left for initials (not filled in). With 48-49 lines/page plus running heads. Early 19th-century English red grained morocco, gold- and blind-tooled.
€ 43,500
Very important first edition of most of the Attic orators, the works of Demosthenes having been published earlier. It is one of the most important and beautiful books printed by the famous Aldine printing office, two years before Aldus Manutius's death. It includes texts by Aeschines, Lysias, Alcidamas, Anthisthenes, Damades, Andocides, Isaeus, Dinarchus, Antiphon, Lycurgus, Gorgias, Lesbonax, Herodes, Isocrates and Aristides. There are two important dedicatory letters by Aldus Manutius: one to Francesco Fasolo and one to Giovanni Battista Egnazio. The main texts are set entirely in Aldus's ligatured Greek type, a style he introduced in 1495 that established the main stream of Greek printing types that reigned for two hundred years.
Provenance: British Museum Library (duplicate sale 1814); Charles P. Burney; Charles Bloomfield (on his death in 1857 his heirs returned the book to Charles Burney, who had given it to him); William Foyle. The leaf with a 2-line instruction to the binder, in volume 1, has been removed as intended (as in nearly every copy). Very occasional slight browning or faint stains, the lower margin of quire ff extended. In very good condition. The bindings are somewhat worn on the spine, hinges and edges, but still in good condition. Beautiful first edition of the Attic orators, rarely found in such good condition.
Ahmanson-Murphy 112; Hoffman 3, p.167; Kallendorf & Wells, Aldine Press Books 99; Renouard, pp. 60-62.
Related Subjects: