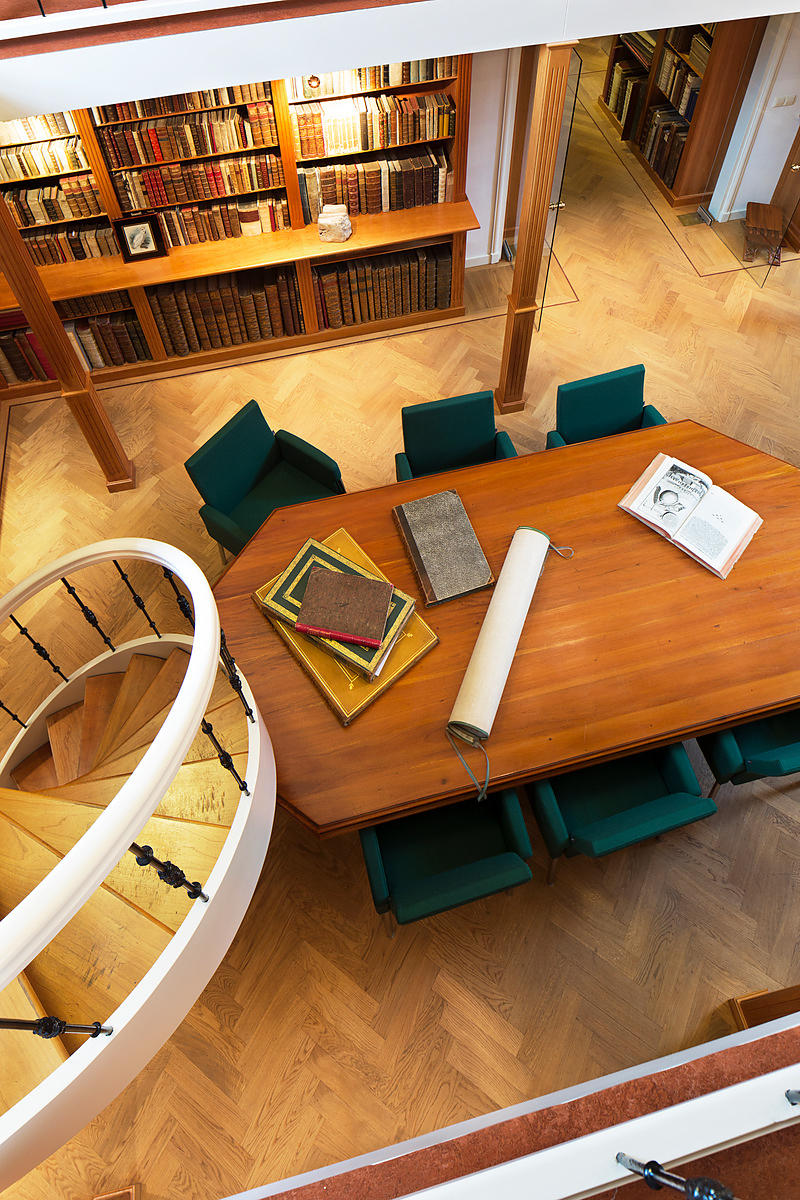 VRIES, Klaas de.
Schat-kamer ofte konst der stuur-lieden; … tweeden druk verbetert … en vermeerdert …
Amsterdam, Joannes Loots, "171 " (changed to "1707" by stamping with printing types). With woodcut illustration of a ship's pilot with a plumb line and navigational instruments by Adriaan Le Duc (1693-1729) on title-page, 4 engraved plates (3 folding and 1 full-page). Further with many woodcut illustrations (mostly diagrams), and letterpress tables of tides and solar and lunar positions.
Including:
(2) SCHOOTEN, Frans van, and Adriaen VLACQ.
De tafelen der sinuum, tangentium, en secantium, ofte der hoekmaten, raaklynen en snylynen, ... achter de selve de logarithmi ...
Amsterdam, Joannes Loots, 1707. With letterpress tables of logarithms and trigonometric functions. 2 parts in 1 volume. 8vo. Modern brown goatskin morocco.
Full description
€ 4,750