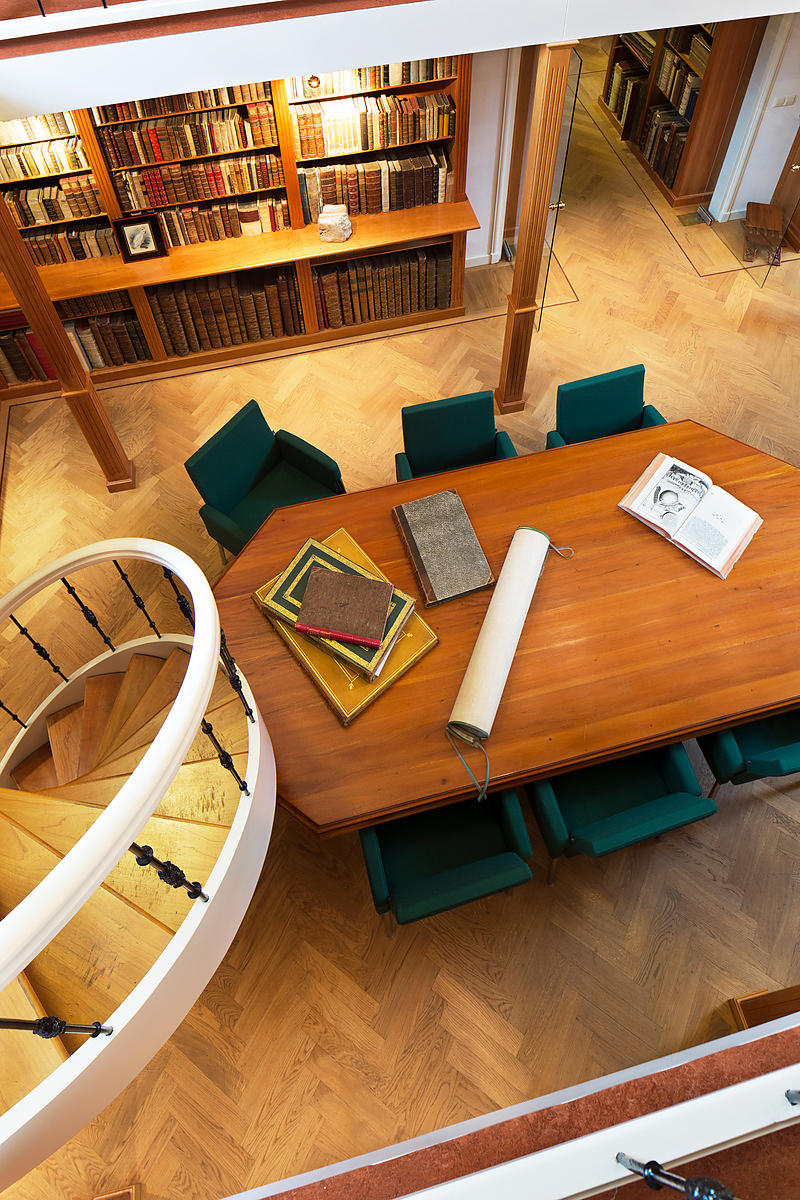 [INCUNABLE - GOUDA].
Historia septem sapientiu[m] Rom[a]e.
[Gouda, Gheraert Leeu, before 3 June 1480]. 4to (20.5 x 14 cm). With 4 full-page woodcuts plus 14 repeats. The first initial is supplied in manuscript, in a rich ornamental uncial style in red and blue with brown penwork. All other initials are supplied by hand in simple red uncials. The text is rubricated throughout. Most of the plates are lightly highlighted in yellow and red, by a contemporary hand. Contemporary limp sheepskin parchment without a spine, so that the sewing is completely visible. Kept in a modern brown half morocco clamshell box.
Full description
€ 250,000